The couch, also known as sofa, is the quintessential living room furniture for many home owners. For me, it is where I unwind with a good cup of coffee.
For many, finding the right sofa that meets all your needs – price point, comfort level and aesthetics – can be a real challenge. But there are ways to make shopping for one a smooth affair.
Know the use
A good place to start would be to consider how you would be using it and how often. Do you foresee yourself spending a lot of time lounging and watching sports on TV or gaming? If so, you might want to invest in a deeper sofa – one that you can curl up in.
Or ask yourself, would you be frequently hosting guests in your home for activities? If so, a bigger 4 to 5-seater sofa makes for a good choice – more room for guests.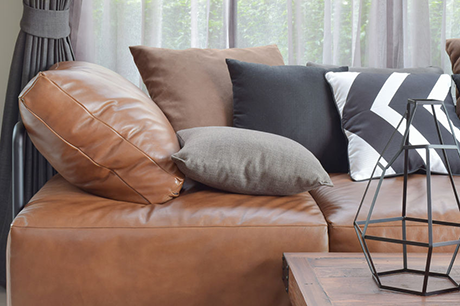 To cite myself, a soon-to-be home owner as an example, my fiancée and I figured we will be using the sofa only occasionally. We do not watch much TV, nor do we play video games. At most, I will catch the news or the final quarters of a sports game on my time off. As such, we are thinking of going for something small and comfortable.
Know the fabrics
I have to confess that I have not put much thought into how I will be designing my home. But thank goodness my Minister for Home Affairs (read: the fiancée) knows a thing or two about home design.
Like many millennial home owners, we want the minimalist look – whitewashed walls, some earth-toned, Scandinavian furniture, and some potted edible plants to liven up our living quarters. We have decided that a grey-coloured fabric sofa will be the anchor for our other furniture pieces.
If you do not have an idea of what you want, try trawling through home decor magazines or websites. One way to start is by deciding whether you like fabric sofas or leather sofas. Fabric sofas are made from various materials including polyester, velvet, and treated linens. As for leather sofas, you can choose between real and synthetic leather. Have a feel of the different sofa upholsteries at a show flat and see what you like!
One more tip: good leather ages well and with some maintenance (a spiff of polish now and then), your sofa will look good for many years and is worth the investment. But if you like the softer look of fabric sofas, you can 'scotchgard' it for added protection against stains and spills.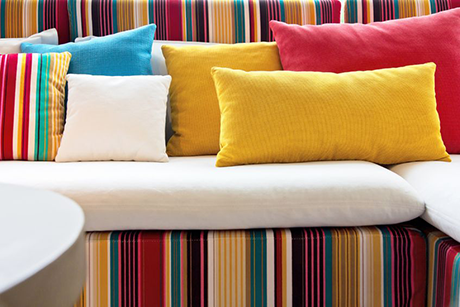 Know the space
The space where you intend to have the sofa can determine the type of sofa you choose. L-shaped and U-shaped sofas can help partition your living space, or 'flow' with L-shaped corner windows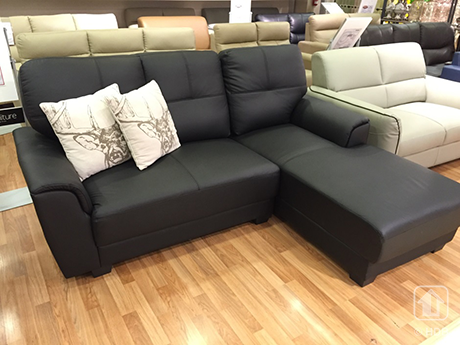 If the room is small, you might want to choose a sofa with visible legs. As compared to a sofa whose base sits squarely on the floor, sofas with prominent legs give the illusion of height, thereby making your living room seem bigger.
Aside from aesthetic reasons, sofas with legs are great because a robot vacuum cleaner can get under that space to keep the floor clean! Even without such gadgets, you can do your own sweeping or mopping by lifting the sofa easily.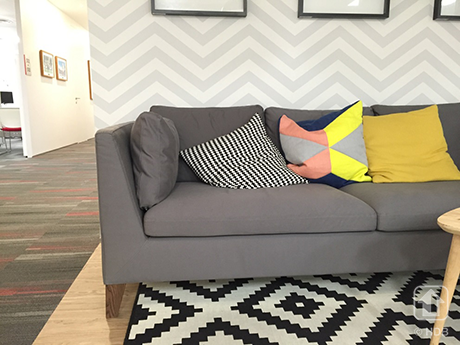 Lastly, consider how much free space you want in your living room and plan your sofa size around it. Take measurements and remember to leave some room next to where you want to place the sofa for lamps, additional chairs, or side tables.
So there you have it – 3 key pointers for selecting a sofa for your home!
Do you have any quick tips for choosing the right sofa? Share them with us via mynicehome@mailbox.hdb.gov.sg or our Facebook page.