Add a rustic touch to your home with this DIY rope vase, which you can easily create with recyclable materials!
You would need the following items:
A plastic container (e.g. bottom half of a 1.5 litre soft drink bottle)
Rope twine (approximately 5m)
10 satay sticks
Flowers
Hot glue gun
Scissors
Take 2 satay sticks to form a column and adhere it to the side of the plastic container with a hot glue gun.
Evenly spread the rest of the satay sticks around the plastic container.

Use the scissors to trim the columns, depending on the height of your flowers.
Adhere one end of the rope twine to the bottom of the container with a hot glue gun.
Add more glue on the columns, and coil the rope around the container.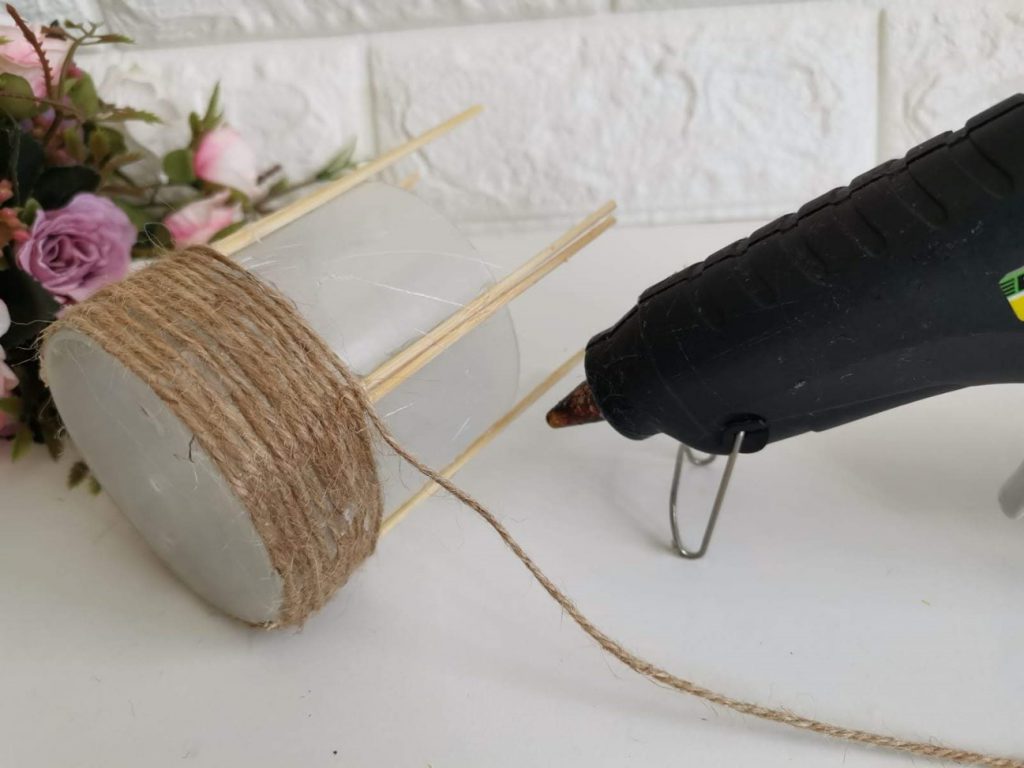 Once you've completely covered the plastic container, make a loop around each column as you continuing coiling the rope twine to the top.
Cut any excess rope twine, and secure the ends to the columns with a hot glue gun.
You may want to trim any loose fibres of the rope twine or leave it as it is, depending on whether you prefer a clean or rugged look.
You now have a vase to display your blooms!