Someone told me that burning candles is like burning your money away. I love scented candles, but I am inclined to agree because it is expensive to keep buying jars of new ones! So I decided to maximise the candles I have bought by using the leftover wax to create newer (and prettier) ones. 😊
Things you need:
1. Leftover candle
2. Wick
3. Dried flowers
4. Empty glass jar
5. Plastic container
6. Paintbrush
7. Essential oil (optional)
Firstly, scoop the wax from the leftover candle into a plastic container that is microwave-safe. Pop it into the microwave for 1 minute, and repeat until the wax melts completely. If you want a strong scent, add several drops of essential oil into the wax and mix it together. Eucalyptus is my personal favourite!
Brush some melted wax onto the flowers, and stick it against the side of the jar – decorate it to your heart's content!
Place the wick into the jar, and hold on to it while you pour the melted wax in. Refrigerate for at least 20 minutes.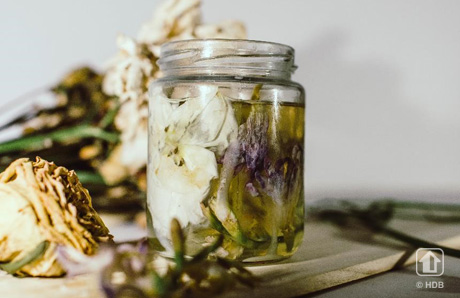 There you go – a few, very simple steps to make your own scented candles! 😊 If you enjoyed this article, give us a thumbs up on Facebook!