It's the most wonderful time of the year! Yet to check gift-shopping off your Christmas to-do list? From unique home décor pieces to on-trend reusable items, here are 12 useful gift ideas that the homeowner you know, will appreciate!
Home Décor
1. Versatile Vases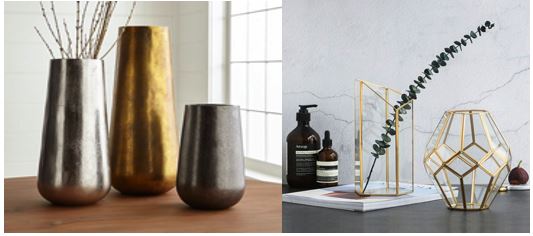 Photo Credit: Crate & Barrel, AliExpress
From sleek metallics to geometric glasses, gorgeous vases such as these add a modern touch to any home. Not blessed with green fingers? Fret not – simply fill the vases with some dry botanicals or faux flowers and they're good to go! Otherwise, the vases are also great home décor pieces on their own.
2. On the Hook
Photo Credit: Anthropologie
Hooks come in such a wide variety of shapes, sizes, and designs and homeowners are sure to find out what suit their tastes. Not only are unique hooks a great storage solution, they also help to personalise the living space. For instance, spell out your bff's initials with the lettered hooks or opt for the geometric-inspired designs for your artsy relative.
Photo Credit: LOLA DOO
3. Learning the Ropes
Photo Credit: Pinterest
Swing shelves — or rope shelves — are pretty and practical! These are great for a homeowner to display their collection of knick-knacks or even small pieces of art. These fuss-free shelves are readily available online.
Green and Sustainable Living
4. Air Plants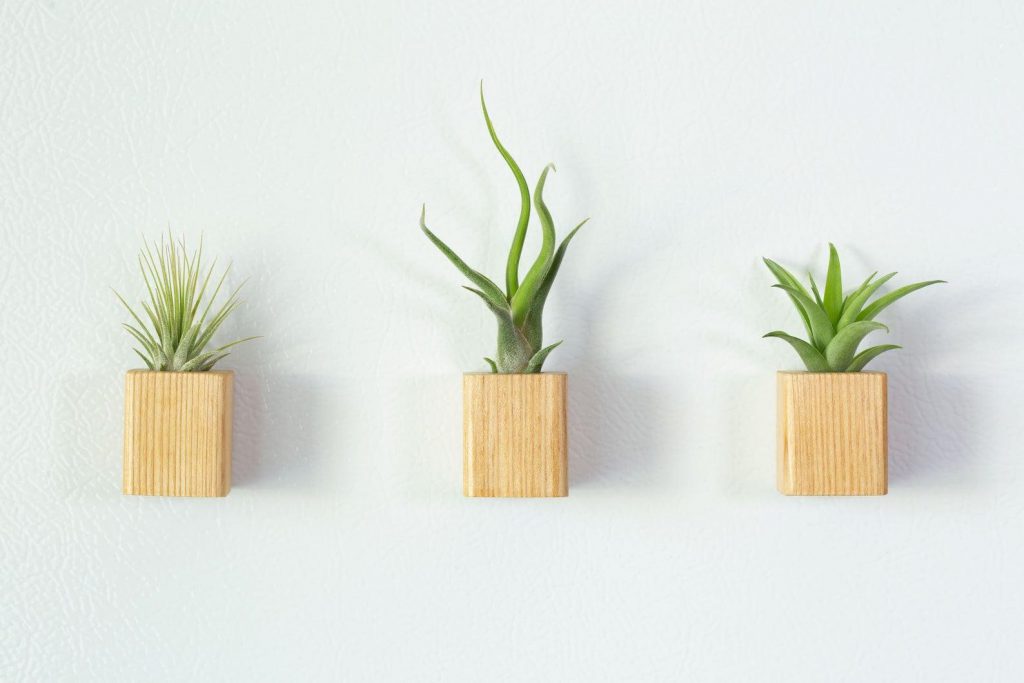 Photo Credit: Etsy
If you know someone who are plant enthusiasts but don't exactly have green fingers, these air plant magnets are the perfect gift! Known as air plants, Tillandsia are nicknamed as such as they get the majority of nutrients from the air in the surroundings. Air plants are low maintenance — they don't require soil to grow, only need moderate or indirect light and a little spritz of water twice a week. These adorable additions from are sure to brighten up a bedroom or home office, and are available on online marketplaces such as Amazon and Etsy.
5. BYOB (Bring Your Own Bag)
Source: @thepaperbunny
Homeowners do lots of grocery shopping, and a re-usable shopping bag will come in handy for those impromptu trips to the supermarket. The best ones are lightweight yet sturdy, and fold down compactly so they can be brought around everywhere. Of course having cute prints won't hurt too!
Source: @acrossthewaymoraga
Less commonly known are Vejibags, which are reusable organic cotton bags that keep your store-bought vegetables fresh by sealing them in a high humidity and ventilated environment. To use, simply dampen the bag before storing the rinsed produce within the bag. It's recommended to re-dampen the bag once every few days, to ensure that there is sufficient moisture to keep your vegetables fresh. Vejibags are available at online retailers such as Anthropologie and UncommonGoods.
6. Reusable Mugs
Photo Credit: Pinterest
With the rise of sustainable living, it's little wonder why insulated tumblers are becoming increasingly popular– they can keep your favourite drink warm (or cold!) hours after that morning coffee run. Pretty and functional, reusable mugs also make great office companions.
Fitspo Goals
7. Namaste Home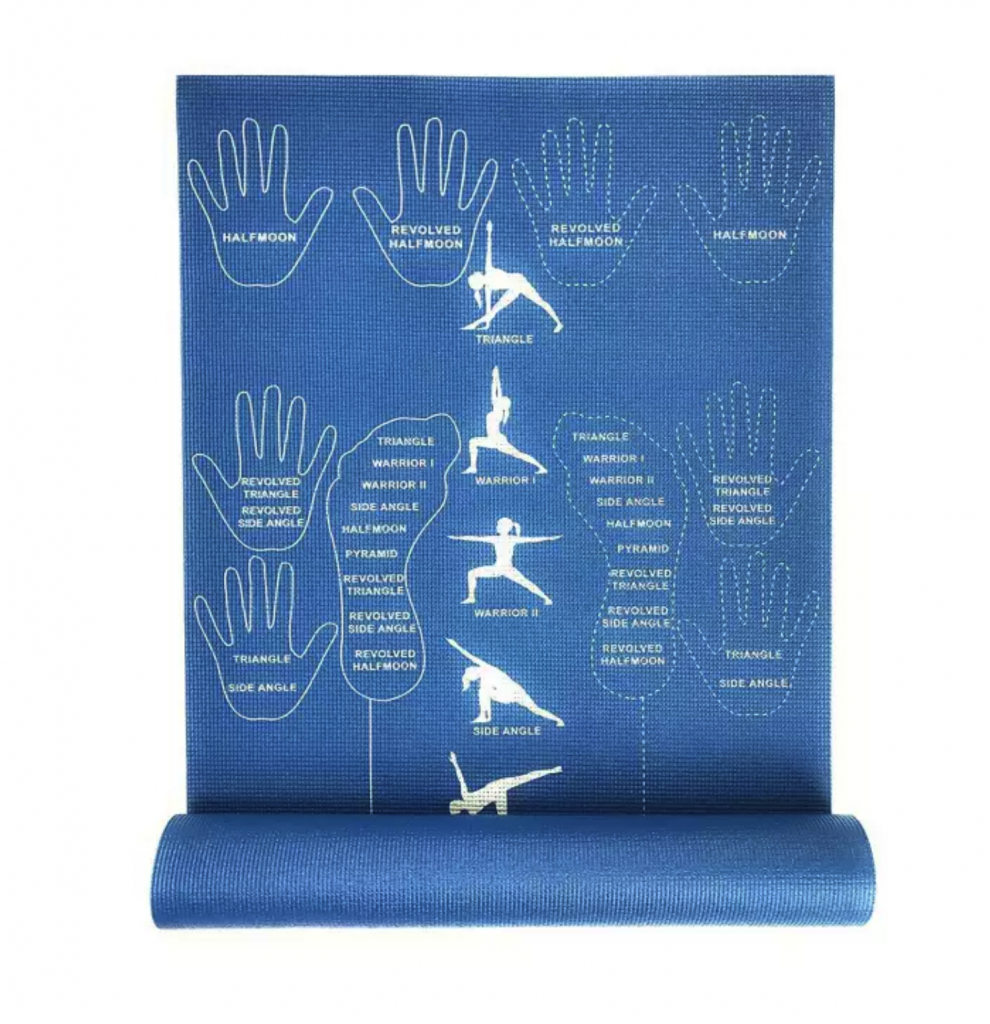 Know someone who is looking to get into yoga? Gift a yoga mat and your loved one can now do sun salutations right in the comfort of his/ her home! The variety of stretches and yoga poses printed on this handy anti-slip mat can help a new yogi user ease into his/ her practice.
8. Shake It Up
Your loved one will have fewer reasons to skip breakfast with this personal blender. They can simply prepare a selection of fruits before blending them into a smooth shake—and out of the door they go! The blender is portable – also making them a convenient companion for your athletic friends who want to enjoy a nutritious meal pre or post-workout. These blenders are readily available on online retailers such as Lazada and Amazon.
Pawliday Presents
9. Eating Smart
Photo Credit: Good Dog People
Gift-shopping for a pet owner? This smart and 'paw-some' pet bowl comes with a built-in LCD screen that displays the amount of pet food in the bowl – perfect for keeping track of the pet's daily food intake.
10. Brushing Up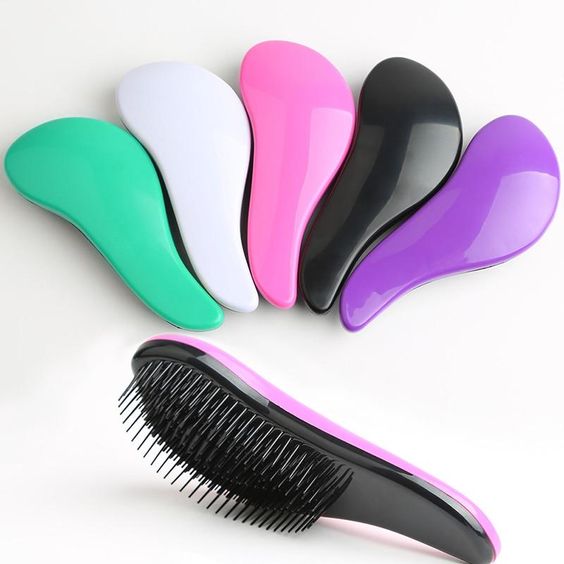 Photo Credit: Pinterest
These combs are thoughtful gifts for your pet-loving friends and family! Readily available on online marketplaces such as Lazada and Amazon, these brushes are used to de-shed, de-mat and de-tangle pet fur. They are suitable for regular use and provide the pets with a healthy, shiny coat of fur.
Kitchen Goods
11. The Black Kettle
Silver kettles are aplenty, but matte black ones less so. This pretty and practical gift will fit right into a minimalist/industrial-themed kitchen.
12. Keeping Your Cuppa Warm
Source: Pinterest
Lightweight and portable, mug warmers will keep your favourite beverage warm throughout the day. With this gift, mum and dad can read the morning papers without their coffee getting cold while book-lovers can enjoy a hot cuppa as they immerse themselves in their latest read.
If you haven't started your Christmas shopping, we hope this gift guide can help you start getting in the holiday spirit. Have more home-related gift ideas to share? Let us know at mynicehome@mailbox.hdb.gov.sg!