All ready to renovate your flat? Before you get started, it is best to familiarise yourself with the steps to enjoy a smooth and hassle-free process. Here are the top 8 things that you need to know!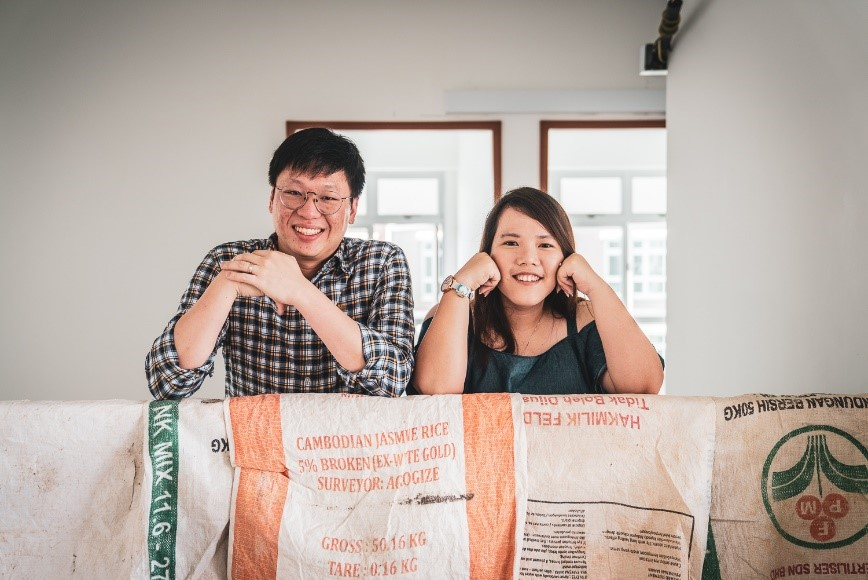 1. Engage a Contractor listed in the Directory of Renovation Contractors
When engaging a renovation contractor, it is important to engage only those listed in the Directory of Renovation Contractors. This also applies to renovations which do not require HDB's prior approval.
The Directory of Renovation Contractors lists contractors who are familiar with HDB's renovation rules and requirements which are in place to protect the structural integrity of the building. You can view the Directory of Renovation Contractors on HDB InfoWEB, or via the Mobile@HDB app.
That said, HDB does not endorse or guarantee the quality of the renovations. The contractors will be fully responsible for the contractual responsibilities towards you, their client, including workmanship.
2. Submit a Renovation Application
You and your renovation contractor must obtain HDB's prior approval before starting any demolishing and/ or hacking of walls, whether partially or fully. This mandatory requirement protects residents' safety, as unauthorised demolishing and/ or hacking of walls may affect the structural integrity of the building.
For renovations that require HDB's prior approval, ensure that your renovation contractor submits an online renovation application to HDB together with the acknowledgement form signed by you, the flat owner, before commencing work. Do read up on the guidelines and important information for works that can be done in your flat on the HDB InfoWEB.
You will receive a Short Message Service (SMS) notification upon the submission of the renovation application by your renovation contractor. To view the status of your renovation permit application, log in to My HDBPage (My Flat > Purchased Flat > Renovation) on HDB InfoWEB.
3. Contact Other Agencies on Related Works
During the renovation process, you will most likely require other services such as air-conditioner installation.
If you plan to mount your air-conditioner on the exterior of your flat, or if any part of the air-conditioner will project from your flat, you must engage a BCA-trained air-conditioner installer. Once the air conditioning unit has been installed, you will also need to email the installation report to the HDB Branch managing your flat.
Check out the list of other works below to find out how to engage a licensed worker/ contractor:
| | |
| --- | --- |
| Type of Works | Licensed Worker/ Contractor |
| Water services and sanitary works | Plumber licensed by the Public Utilities Board (PUB) |
| Gas pipe services | Gas service worker licensed by the Energy Market Authority (EMA) |
| Windows | Window contractor approved by the Building and Construction Authority (BCA) and listed with HDB |
| Electrical installation | Electrical worker licensed by the Energy Market Authority (EMA) |
4. Keep Renovations to Permitted Hours
Maintain good relations with your neighbours by minimising noise disturbances during your flat renovation. Do ensure that you adhere to the following:
Only carry out general renovations between 9:00am and 6:00pm from Monday to Saturday. Renovations are not allowed on Sundays and Public Holidays.
Noisy renovation work, such as demolishing of walls, removing of wall/ floor finishes, cutting of tiles, heavy and excessive drilling works, can only be carried out between 9:00am and 5:00pm on weekdays. Such works are not allowed on Saturdays, Sundays, Public Holidays and the eves of major Public Holidays (i.e. New Year's Day, Chinese New Year, Deepavali, Hari Raya Puasa and Christmas Day).
Avoid carrying out any Do-It-Yourself (DIY) works involving drilling and hammering between 10.30pm and 7.00am, as such works generate noise that may disturb your neighbours. If you are unable to keep within these limits, do inform your neighbours in advance!
5. Manage Payment and Any Renovations Dispute
When engaging a contractor to carry out the approved renovations for your HDB flat, you should bear all the charges and costs, and settle any disputes you may have with your contractor. Both signatories to the renovation contract will need to resolve any disputes over the pricing, work schedule, type and quality of renovations, and other issues.
If you are facing challenges with settling the matter amicably, both parties may approach the Consumers Association of Singapore (CASE), Singapore Mediation Centre or the Small Claims Tribunals for assistance or seek legal redress.
6. Use the Lifts Properly
The renovations and moving-in stage is an exciting one for all home owners! However, it can also be hectic, dusty, and noisy. Movers and contractors carrying bulky items will be a common sight, and lifts may take a slightly longer time to arrive.
Do your part by telling your contractors or vendors not to jam the lift doors when moving materials and furniture as this can damage the lifts, causing inconvenience and delay to other lift users.
7. Keep your Neighbourhood Clean
Unwanted items such as packing materials and renovation debris discarded around your estate can potentially create safety and health hazards, and will spoil the image of your estate.
Washing or flushing debris into the sewage system or disposing bulky items into the refuse chute could damage them, which would then inconvenience you and your neighbours.
As such, do remind your delivery persons, movers and contractors to dispose of the unwanted items properly by carting them to disposal sites. You may report instances of lift misuse and dumping of debris in the common areas via the OneService website or app.
8. Care for Your Home Regularly
Finally, carrying out regular checks on the fittings and fixtures in your home can help you spot areas that may require attention before they become serious.
Such areas can be put right at lower costs if they are discovered early, thus saving you from potential hassle. Read more about useful maintenance tips on MyNiceHome or the HDB InfoWEB.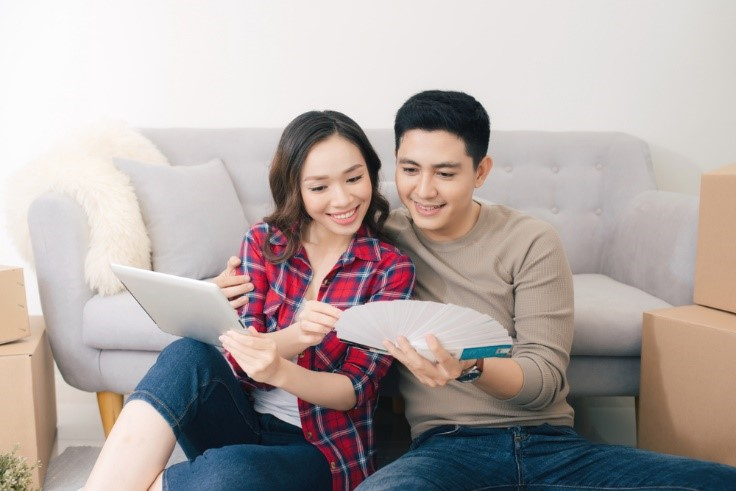 With these key tips in mind, renovating and maintaining your flat can be pleasant and stress-free. Posting photos of your newly renovated home on Instagram? Tag us @mynicehome – we would love to feature it!
To help you settle into your new home, do read our other guides on the Features in Your New Flat and Creating a Friendlier and Livelier Neighbourhood.