Hygge vibes are strong in Zi Kai's and Deborah's 5-room Clementi flat. For the uninitiated, hygge is a Danish concept that encompasses a feeling of coziness and well-being through enjoying the simple things in life.
In the day, sunlight floods into their home through large windows framed by gauzy curtains. By night, the large wooden dining table serves as the focal point for family gatherings, as does the cosy cushion sofa.
"A bright home makes us instantly happy," the couple says.
Organic Chic
The flat's mash-up of Scandinavian, cottage, and country is a departure from the distinctly Nordic look the couple had initially envisioned. But the current iteration turned out even better, offering a perfect balance of bright and minimalistic, yet homely and warm.
The wall panelling, cornices, and brass accents look surprisingly modern, luxurious even, when paired with large wooden furniture pieces and the herringbone floor. Built-in fittings were kept to a minimum for layout flexibility and to rein in the costs.
A growing collection of handmade weavings adorn the walls, each handpicked by the handicraft-loving Deborah from places as far off as the United States and Australia. Equally talented herself, Deborah's water colour paintings and crochet pieces take pride of place in the home.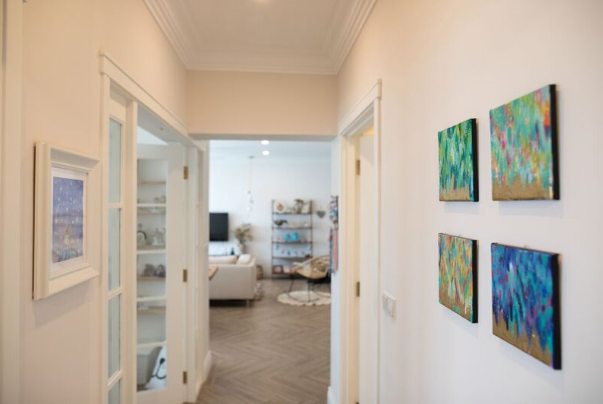 Beauty is found all around the home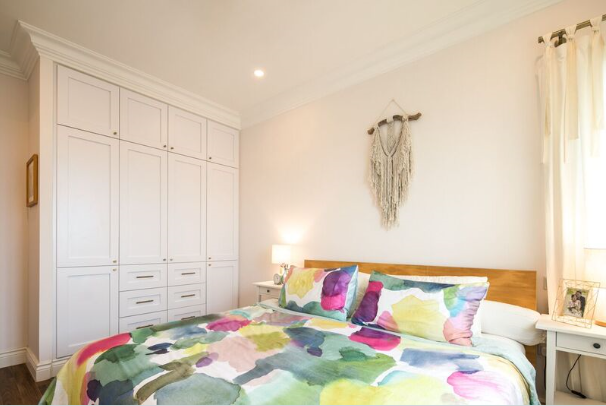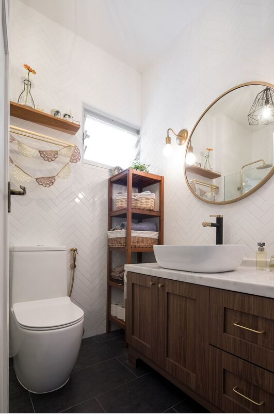 From Home Office to Nursery
A set of French doors at the start of the hallway lends an unexpected touch, opening up to a nursery that matches the home's elegant aesthetic appeal. While originally intended as a study, the couple said that the room's regular layout made it easy to convert it into a cosy, calming space that meets the needs of their littlest family member.
"We stuck on this whimsical wall decal about a week before our daughter was born. Even now, looking at it reminds of us of the anticipation and excitement we felt, as we awaited her arrival," the couple said.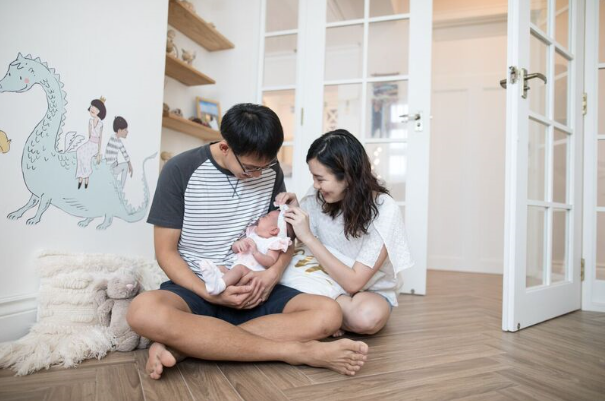 A space to dream, love, and laugh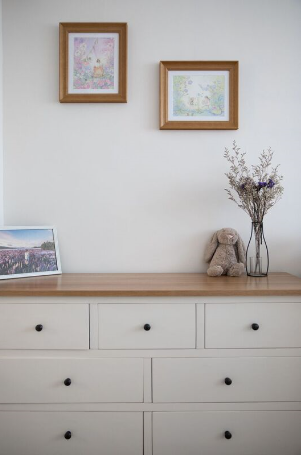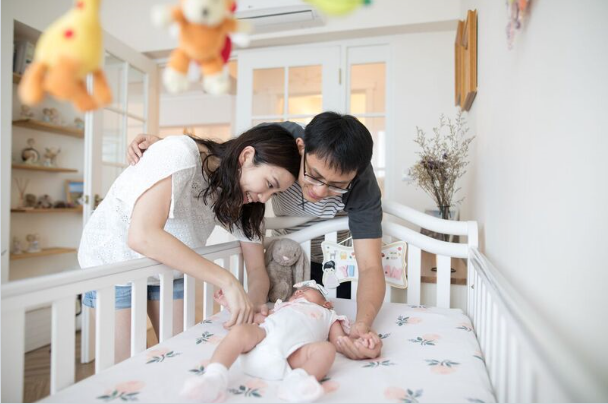 Soft, neutral tones for a soothing ambience
A Home to Love
"We bought this flat when I was still in school, and were initially worried about how to finance it," Zi Kai said. "However, the housing grants that we received helped, and as we waited for our flat to be completed, our financial situation also improved."
The proud home owners love the amenities in the area, and their neighbours have become friends— they attend one another's housewarming parties and their babies' first month celebrations.
"We know we found a great place to live and for that I feel lucky every day," Deborah added.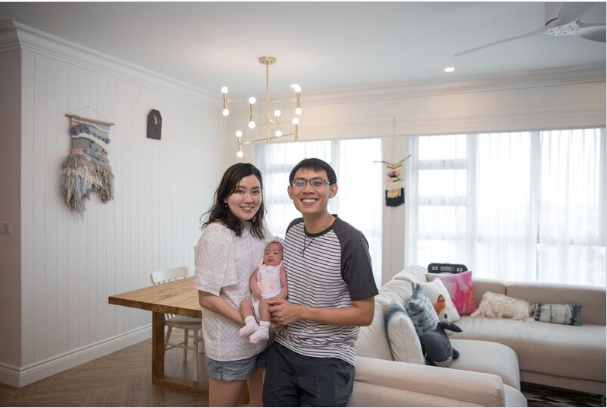 Blissful and contented at home
Want to be featured on MyNiceHome? Fill in our form here, and we will get in touch with you!