If you thought industrial is all about dull greys and blacks, here is a home that might get you to fall in love with the style. Hong Yang and Shu Yan's 5-room flat at Fernvale Riverbow is designed around the industrial loft concept. They have taken it to a new level of chic with injections of their personality and art.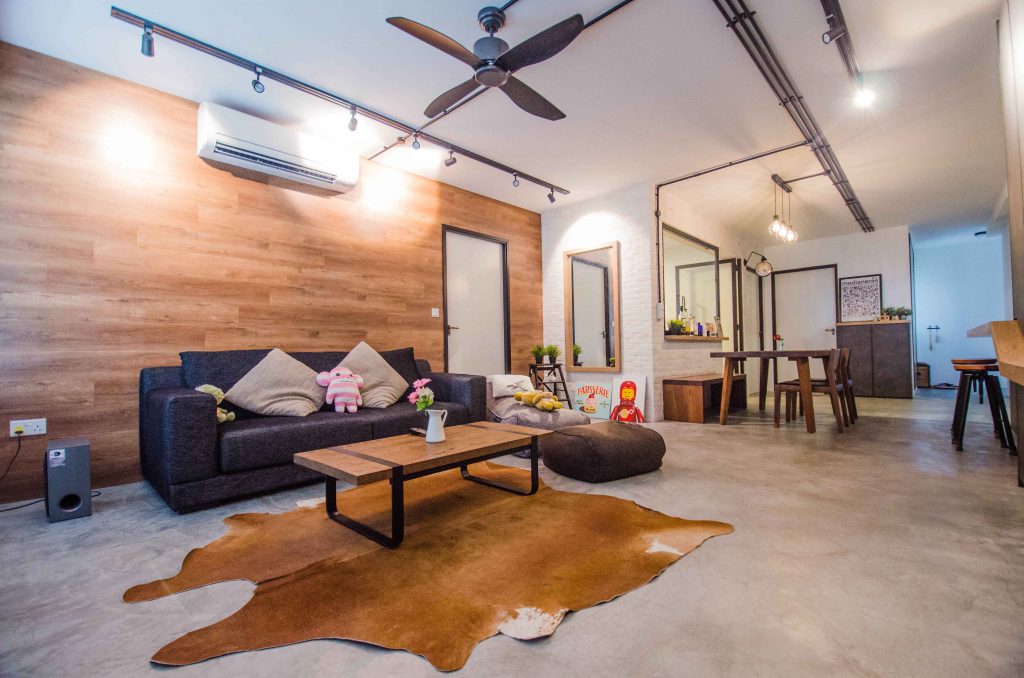 Straight out of a home decor magazine!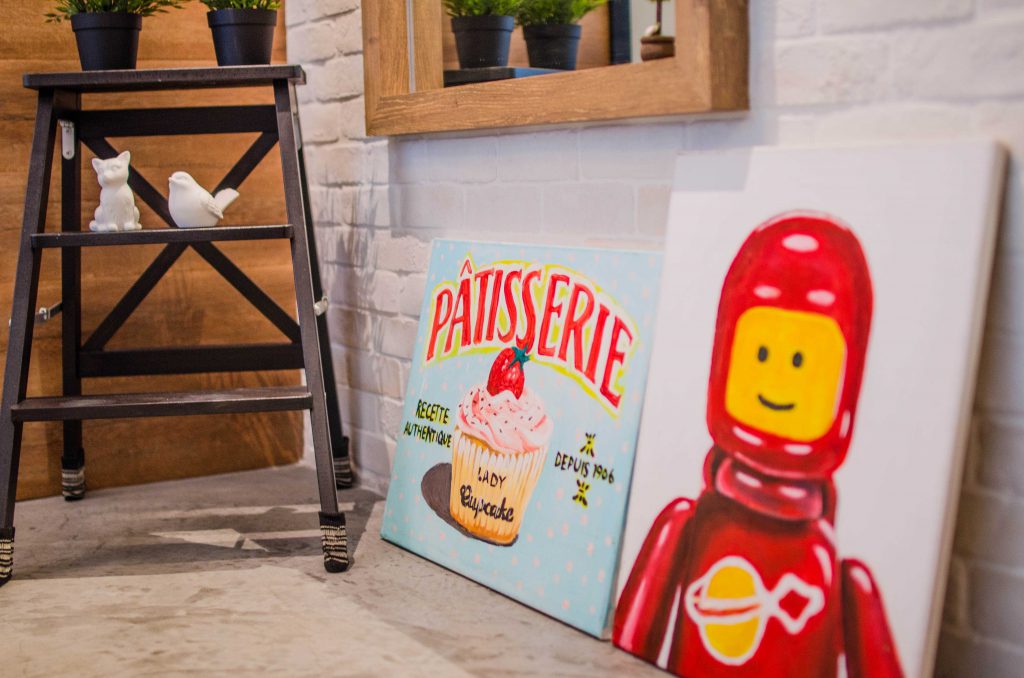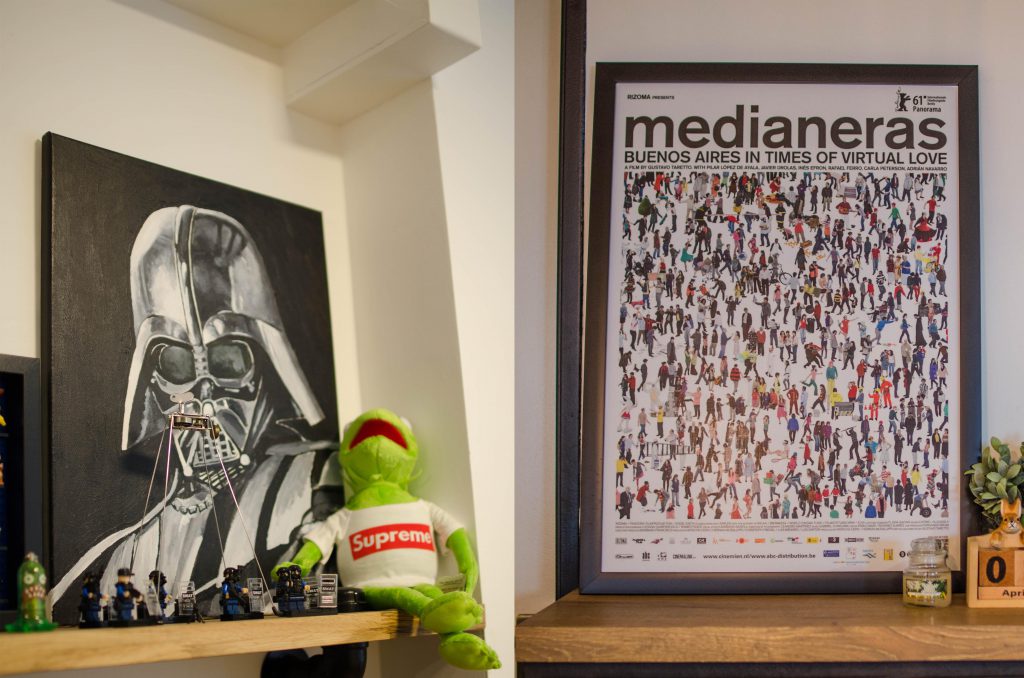 Curated art pieces and decor make for interesting details around the home
Both of them graduated with a degree in visual communications so they put their artistic skills to good use and painted some cool artworks for their home. "That was before we moved in, not much time now," laughed Hong Yang.
Removing some walls let the couple design their dream home and install a breakfast counte rtop. "The open-kitchen concept is great for us as we often have friends over for drinks."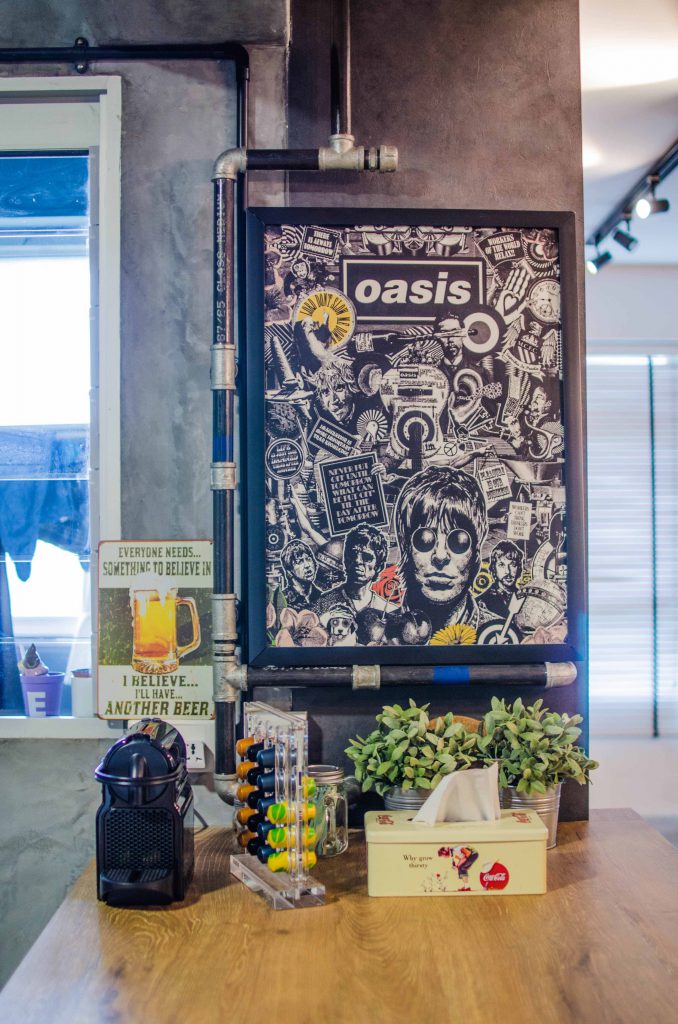 Could pass off as a cafe wall!
By using a glass wall and door for their study, they have also cleverly managed to make the space look airier. The study houses their Lego mini figurine collection and is where Hong Yang pursues his other hobby of leather crafting.
(From left) Dining area has a clear view of the study, and Hong Yang's leather crafting tools
Trading the usual table legs for pipe stands to stay true to the industrial theme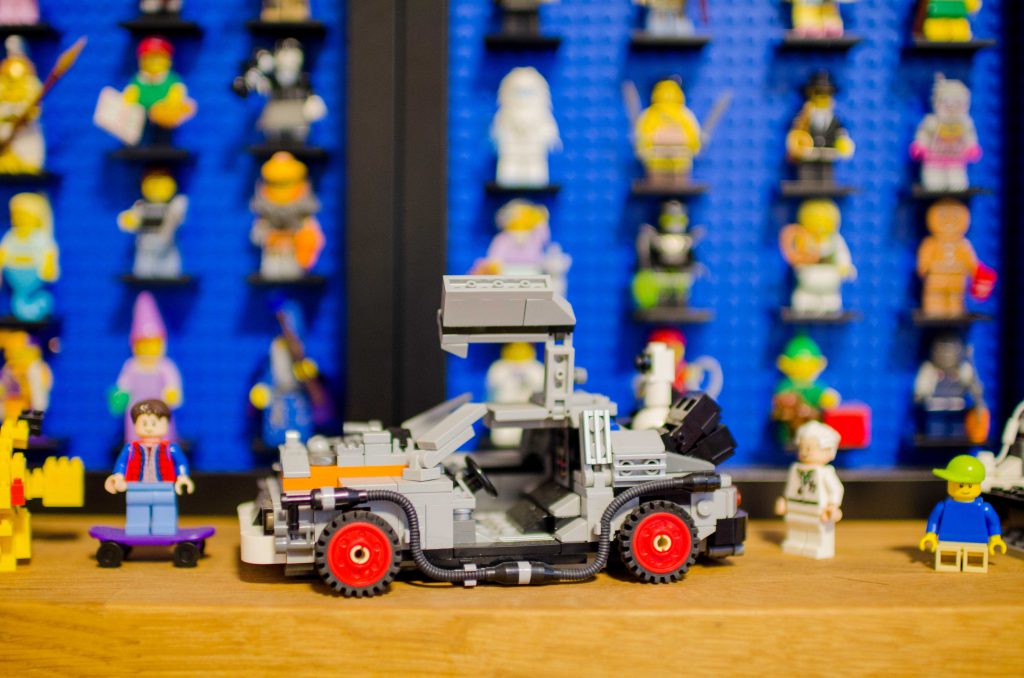 Pops of colour and fun!
Even with wide open spaces, they have managed to conceal the storage spaces – plenty of them in fact! The entire TV console is a cabinet that spots the concrete screed finishing. We also like how the breakfast counter top extends all the way to the TV console – elongating the space and uniting the different areas of the home.
Shades of greys and browns get an uplift with clever use of textures, materials and finishes
For their feature wall, they opted to use vinyl floor finishes to achieve a totally different look, which also matches the rest of their wood decor elements and furniture for seamless continuity.
Industrial pipes make a functional appearance in the bedroom as well
A low wood storage box seat near the entrance fits right in with the raw and edgy theme
With careful research and a clear vision of their design, the couple spent about $48,000 on renovations back in 2015 when they did up their home. The results speak for themselves.
Do you know of other interesting HDB home interior concepts? Tell us and your flat might just get featured on MyNiceHome! Say hello via mynicehome@mailbox.hdb.gov.sg and we will get in touch.