Jiamei and Winston had a clear idea of what their first home should look like – clean and modern, yet have a timeless appeal. So this young couple chose a mix of Scandinavian and Industrial themes to create a fusion look for their 4-room flat.
After collecting their keys to their home at Waterway Terraces I in Punggol, they engaged an ID to bring to life their ideas. As Winston works for a tile supplier, he was up to date with the design trends as well, and this helped them plan their interior design. In total, they spent about $40,000 on renovations.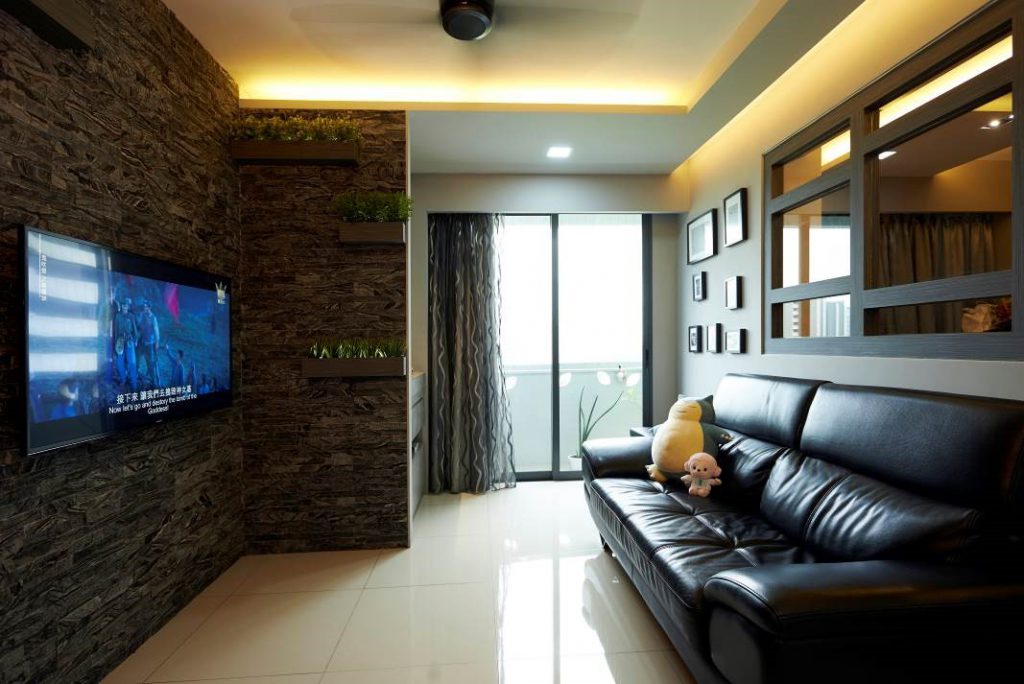 For their living room, the couple created a unique marble feature wall to give the area a classy finish. To soften the strong look, the couple added some 'planter boxes' and plants next to their TV console. The living room is also Winston's favourite place in their home and where they unwind after a long day at work. Their dining area is a cosy space tucked in the living room and also doubles up as a family bonding space. The use of lights that look straight out of some medieval castle lends an interesting dimension to the place.
The couple removed a portion of their living room wall to create a study area that doubles up as play area for their bubbly daughter, Zerlinda. The dark wood frames in the study area complement the home's overall colour palette.
The wood theme continues in the master bedroom. The sleek wardrobe spans the length of the room with unique detailing. The frosted glass portion looks like the window panels of older HDB flats.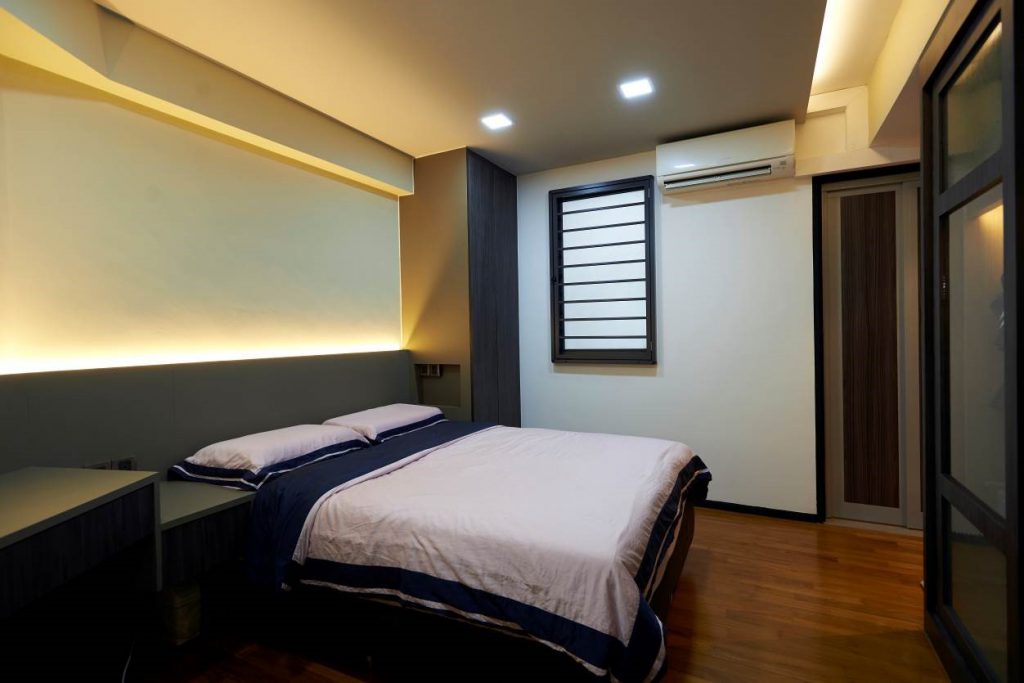 Zerlinda's room is a fun mix of pink and purple, something which she picked out herself, shared Jiamei. The little one also loves to spend time playing with her grandfather in her room.
Jiamei and Winston added that they are happy that they made their home at Waterway Terraces I as their neighbours are great folks. It started with chats in a Whatsapp group, and now the friendship and bonds have grown stronger and, they have become close friends. Their neighbours even threw Jiamei a surprise on her birthday – almost 20 of them gathered at her home to celebrate the occasion. Their community of neighbours is always giving a helping hand to tend to sick neighbours even at 2am, buy breakfast at the market, and run simple errands for each other. Their children too, hang out to play or go swimming together.
"Before we got to know each other better, some of us planned to move out after satisfying the Minimum Occupation Period (MOP), but now no one is keen to do so as we have all become such good friends!" said Jiamei with a laugh.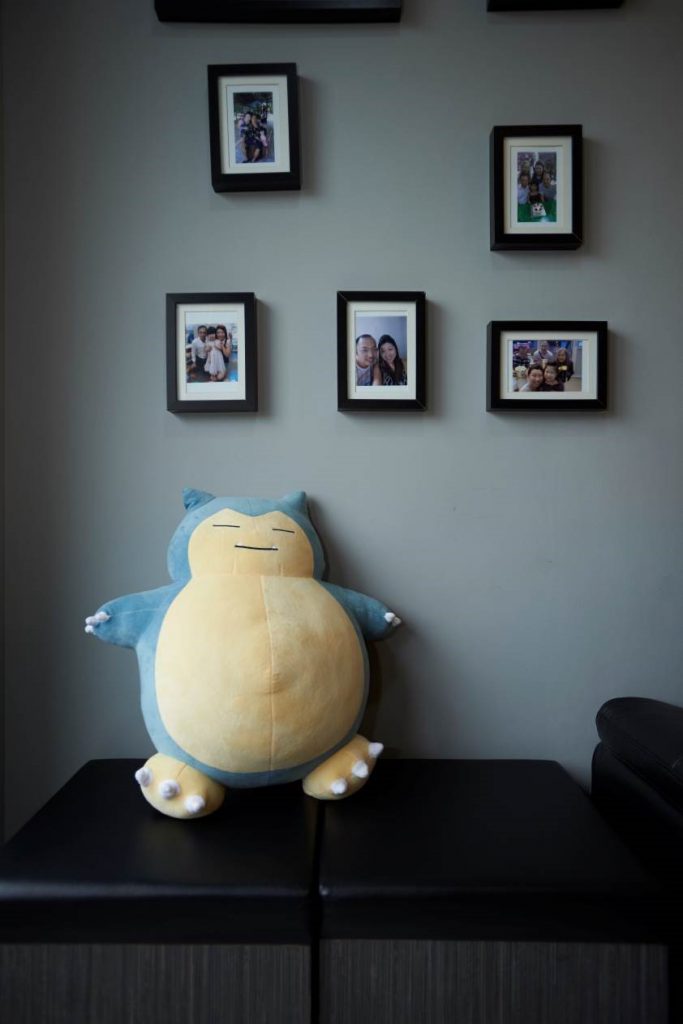 Know of someone with a nicely-renovated HDB flat? Share with us via mynicehome@mailbox.hdb.gov.sg.