8 Modern Dark Interiors That We Love
One of the first few tasks for homeowners preparing for renovation works, is to decide on the overall colour palette. While lighter tones are perennial favourites, dark colours can amp up the mood while making spaces look less clinical.
1. A Mix of Materials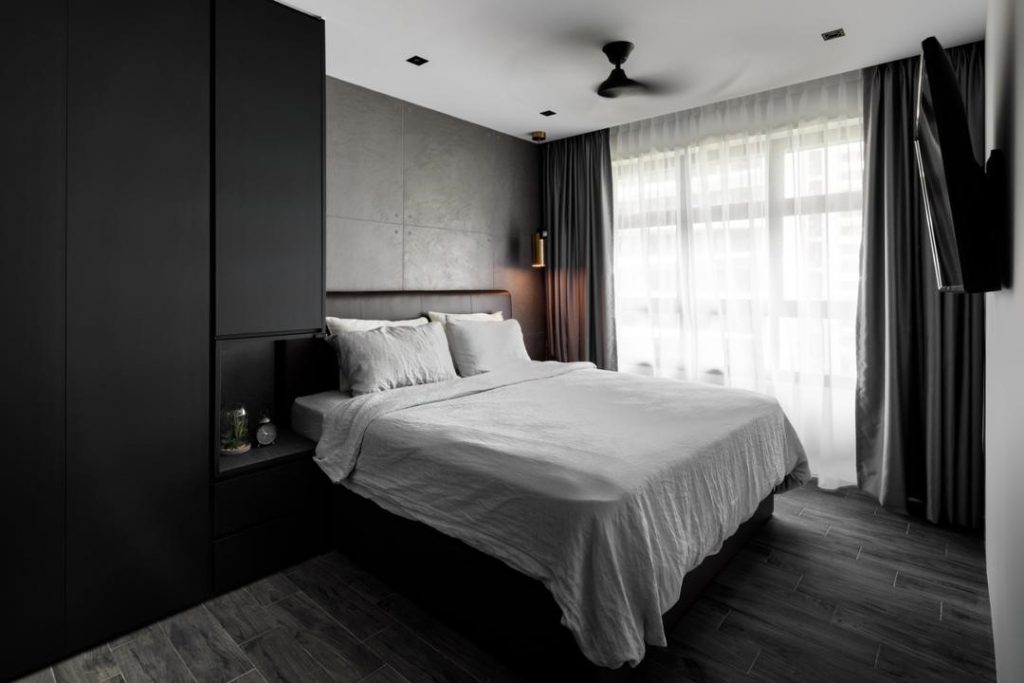 Interior Firm:The Local INN.terior
To liven up the space, incorporate a combination of materials! For example, using different materials such as concrete, terrazzo and marble can create a more textured and dynamic home.
2. Geometric-Inspired Features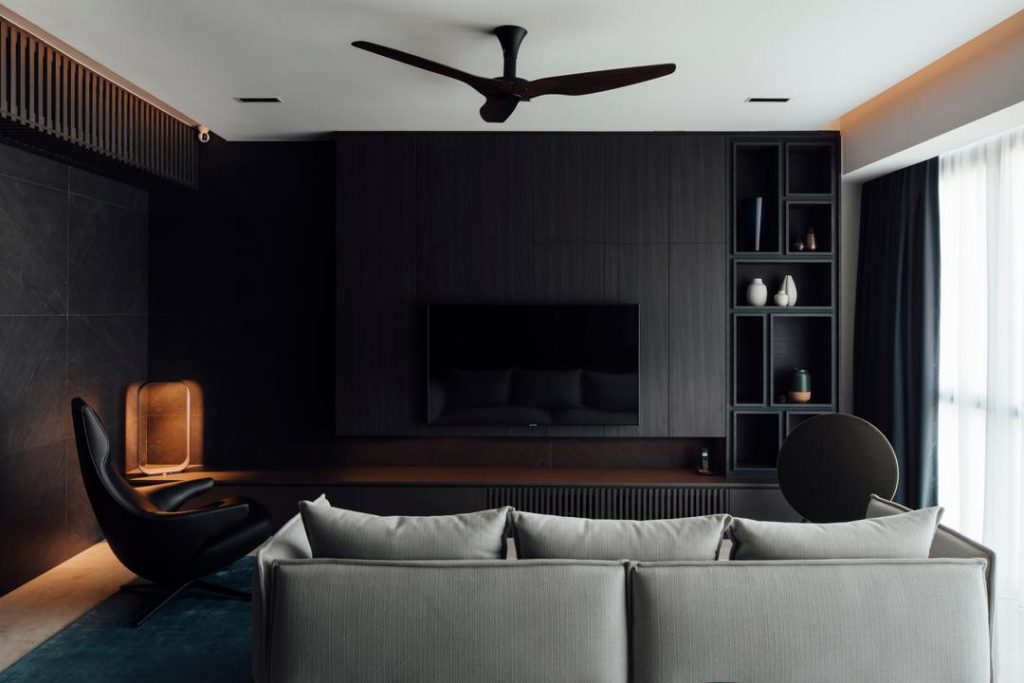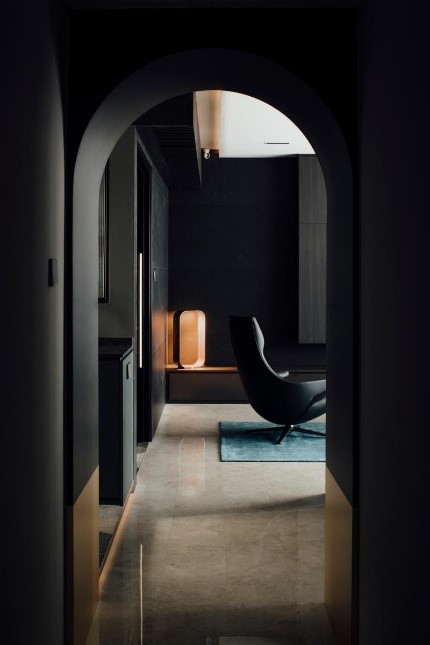 Interior Firm:Hall Interiors
In addition to mixing materials, consider adding a feature element for greater visual interest. Take this home for instance – a curved archway was adopted for a cosier look and gold-accented panels were used to set a contrast against the dark walls.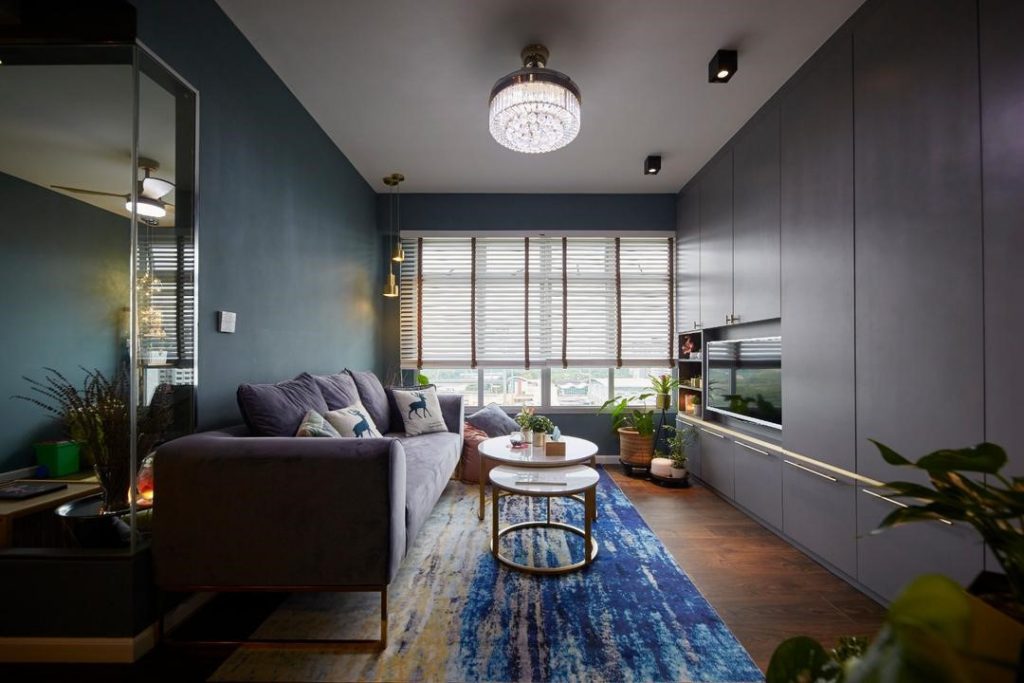 Interior Firm:Carpenters 匠
Beyond the traditional black or charcoal, consider adopting tones such as a deep green or navy for a modern take on dark interiors. Fans of green (and greenery) can also include plants to liven the space and give the flat a rustic-contemporary look.
4. Let the Light In
Interior Firm:Zenith Arc
Afraid of going overly dark? Clever use of reflective surfaces and downlights will brighten up the space, offering you lighting for your daily activities.
5. Big Furniture, Bold Statement
Interior Firm:Arche Interior
Create a negative space by juxtaposing a large sofa against a stony grey backdrop to 'open up' the surroundings – the result? An undeniable stylish living room. To maximise space, consider opting for a slightly longer 2-seater sofa rather than squeezing in a 3-seater!
6. Dark As Night
Interior Firm:Aestherior
For a completely dark interior, consider blackout blinds to block out the sunlight during the day. However, be sure to introduce some light into your home with features such as task lighting in work areas like the kitchen and home office.
7. A Different Kind of Cosy
Interior Firm:Space Atelier
With the right colours, one can create a more intimate setting. While painting your walls with forest green might not be the most aesthetically unique, incorporating the same shade for the ceiling can create a different ambience by amplifying the cosy and restful vibes.
8. Sleek Minimalism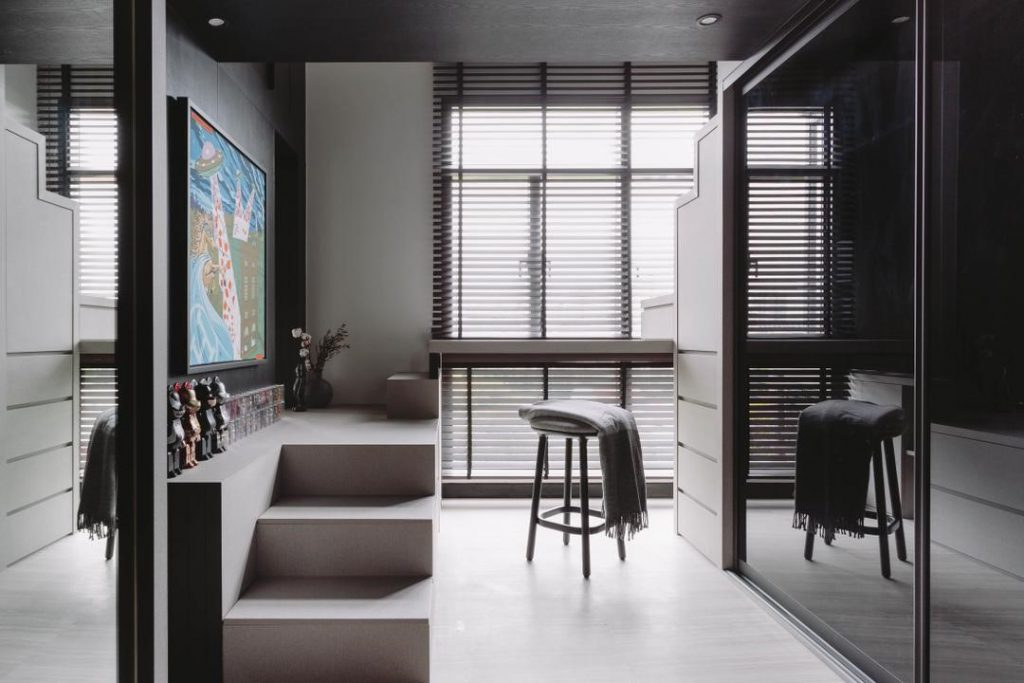 Interior Firm:Habit
Similar to the previous home, the ceiling features a dark tone but is given the mosaic treatment. In addition to creating a contrast, this bold choice will give your home an avant-garde edge and lounge-like appeal.
This article was contributed by Qanvast, Singapore's go-to renovation platform. Whether you're embarking on a major overhaul or a simple refresh, Qanvast can connect you to the right professionals for the job. Read the original article here.