General Flooring Maintenance Tips
General Flooring Maintenance Tips
Sweep or vacuum the floor frequently, as dust particles can scratch or dull surfaces. Using a doormat at the entrance of your home can also help keep dust away.
Cleaning spills immediately helps to avoid stains. If using cleaning products other than water to mop, opt for mild or specialised ones suited for the floor material. Mop the floor again with water to remove any leftover cleaning product, which can result in marks or an accumulation of dirt. For floors on which you should limit moisture, use a damp mop instead of overly wet ones.
Most flooring types require the use of gentle cleaning tools, such as soft-bristle brooms, microfiber mops or vacuums with soft brush attachments. Avoid abrasive cleaning tools such as steel wool and rotating brush attachments meant for carpets—even if your floors are scratch-resistant.
Vinyl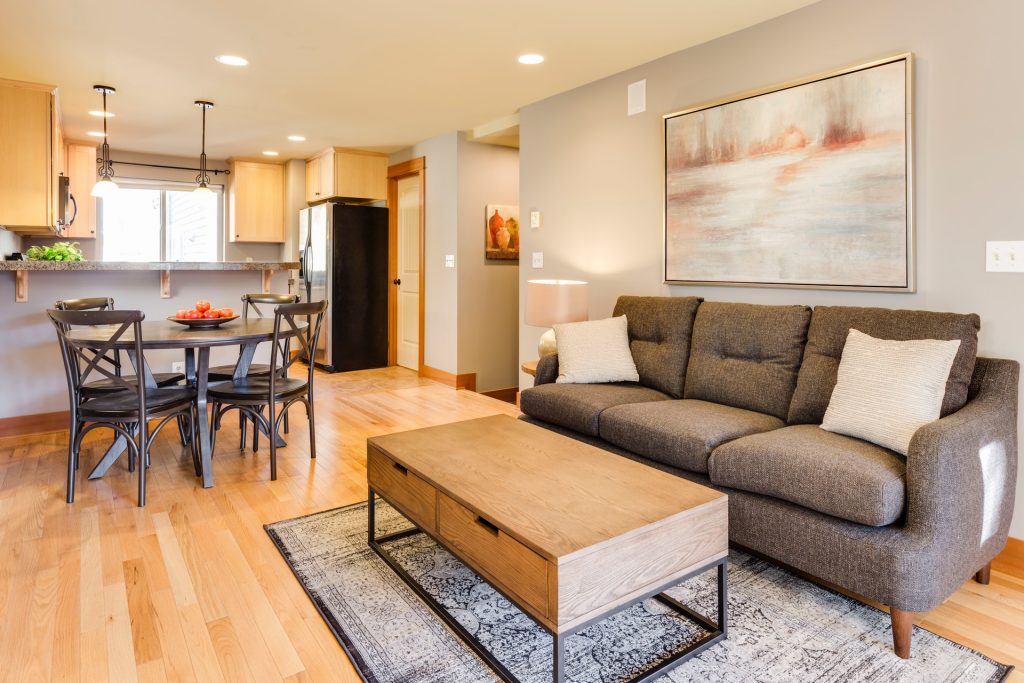 While vinyl flooring may be waterproof, do limit its exposure to moisture. If water enters the cracks or seams, it can damage the glue holding down the vinyl. As vinyl is relatively soft, gentle cleaning tools such as spin mops and spray mops are preferred. Sharp objects may also cause dents in vinyl flooring, hence extra care should be taken.
Laminate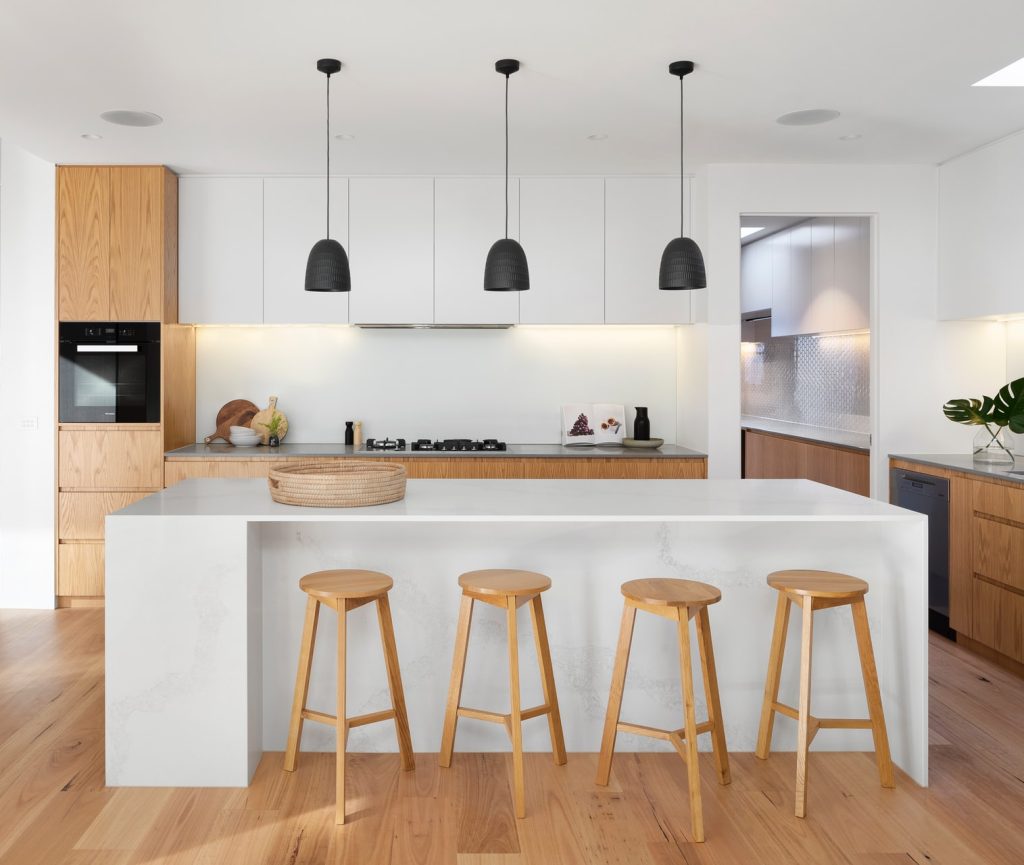 Like vinyl flooring, limit exposure to moisture as it may cause the laminate to swell. If the floor does not dry within a minute or two after mopping, wipe dry with a cloth. Gentle cleaning tools can help preserve laminate's pristine finishing for as long as possible.
Marble
When cleaning, use gentle tools and wipe the flooring dry. As marble is porous, soap residue can cause the marble to dull or turn yellow, while water can cause rust stains.
Etch marks, which appear as dull white marks, are a common occurrence that is caused by the corrosion of acidic or alkaline substances. Use a pH-neutral cleaner to extend the lifespan of the marble. Bonus flooring maintenance tip? Reapply the sealer every 2-3 years!
Ceramic and Porcelain Tiles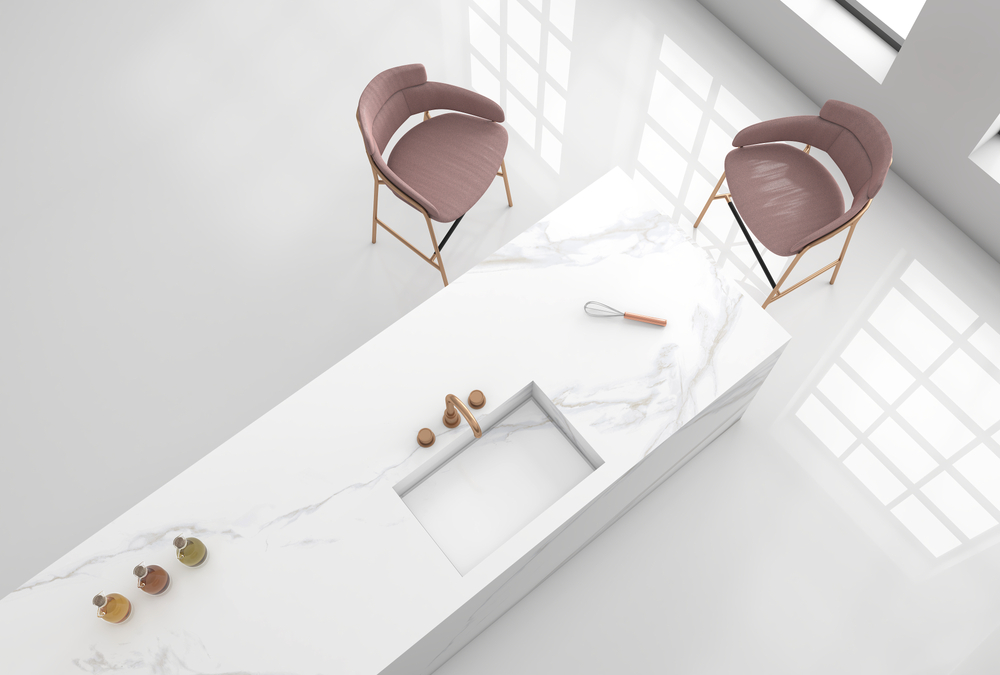 Glazed tiles, although waterproof, should be wiped dry after mopping to prevent water marks. The key to great looking tiled floor is clean grout, so brush your floor regularly with hot water. For deep cleaning, mix a paste of baking soda and water, apply it to the grout and let it sit overnight. Scrub it with a brush before cleaning up with a wet cloth. Otherwise, a commercial tile grout cleaner can be a worthy investment.
Cement Screed
Chips and cracks can form over time and compromise any waterproof ability of a cement screed flooring. Use gentle cleaning tools and limit exposure to moisture.
Parquet and Bamboo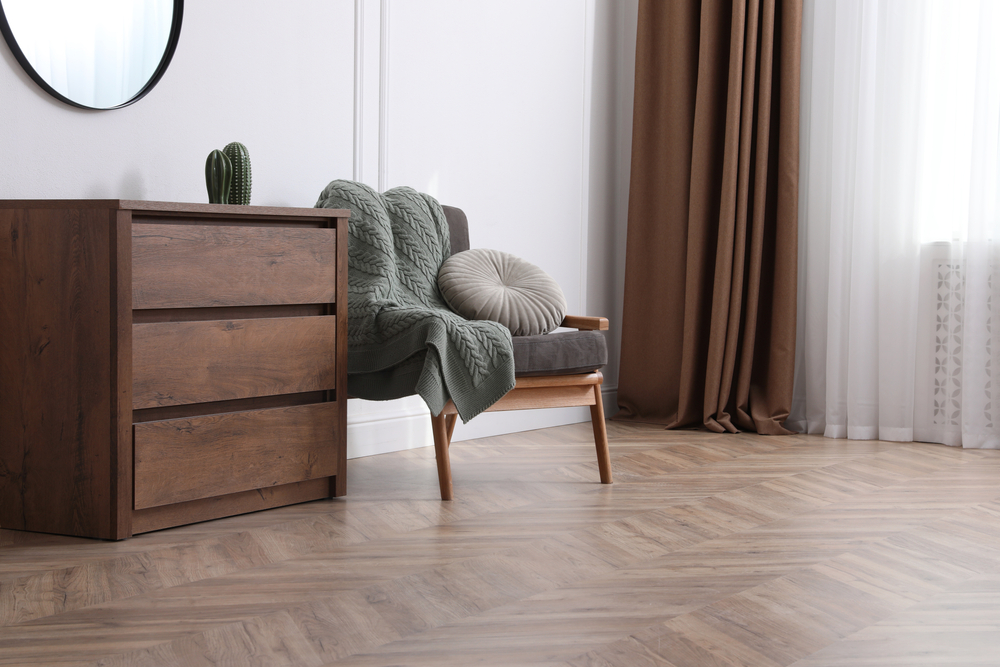 If using a vacuum cleaner, ensure that it has a wooden floor attachment or check that the attachment does not contain any sharp or coarse bristles that may scratch or dent the floor.
For parquet floors that are starting to look dull, occasionally use a floor polish specifically designed for this flooring type if you want to bring back the shine.
For more home maintenance tips, read more in A Guide to Maintaining Your HDB Flat!