Windows are essential to a comfortable home, but sometimes we only notice them when they are not functioning properly! Your windows need regular maintenance to be kept in good and safe condition, and here are the reasons why:
Windows are exposed to the rain and sun which can lead to wear and tear

A worn-out window can fall and cause serious injury to passersby below
Tips for Regular Window Maintenance – The 3 'C's
A little effort can ensure that your windows remain safe. Just remember the 3 'C's – check, clean and change – and window maintenance will be a breeze!
Casement Windows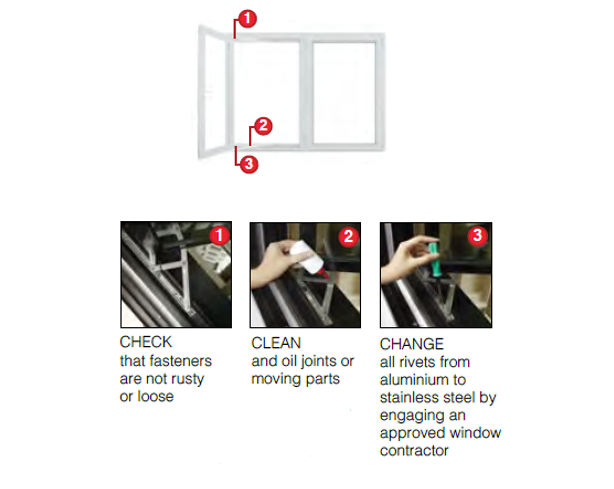 Sliding Windows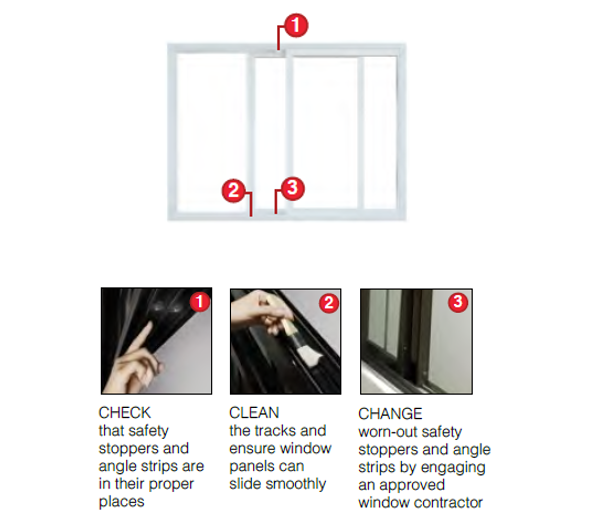 Changing Windows and Window Grilles
Your flat already comes with shiny new windows, but if you ever need to replace them, do ensure that your new windows are of the same size, colour, and type as the existing ones. You also must engage a BCA-approved window contractor listed with HDB to replace or repair your windows.
Window grilles may be necessary for safety and security – especially if you have young children around. You may install or replace any window grilles within your home, as long as they do not extend out of your flat and do not modify the building exterior in any way. Check out this page for more information on window safety!
Let us know if you found this article useful in the comments below!