In a world where interior design themes reign, this 4-room flat in Dakota has gone against the grain, with its home owners calling it 'themeless'.
For owners Amirul and Clarice, interior design is not about adhering to a specific aesthetic or theme— it's about the magic of curated spaces, as they infuse their life and personality into every corner of their flat, thereby transforming it into a home.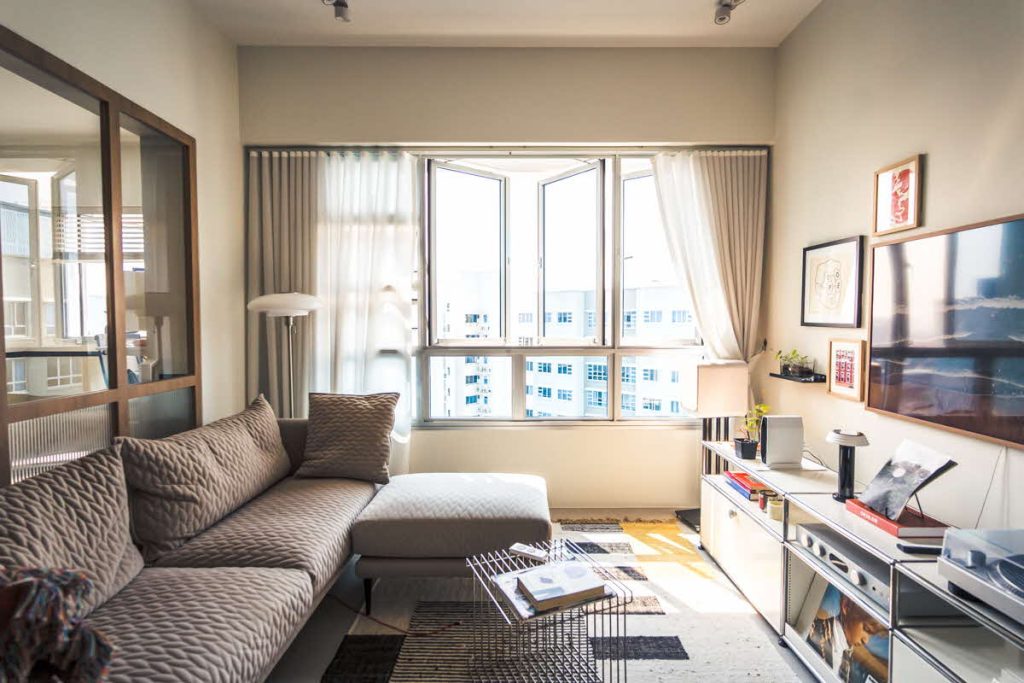 Filling Up a Blank Canvas
When the couple first embarked on their renovation journey, they had no idea how their home would eventually look like. "All I knew was I wanted to incorporate graphic design elements, while Clarice wanted something simple," says Amirul, who works in advertising.
Faced with a blank canvas, they found inspiration in the unlikeliest of places – some orange tiles which their interior designer suggested. "These tiles, which are now at our entryway, really set the tone and colour palette for the rest of the house and informed all our design decisions."
Today, the flat is a captivating tapestry of colour and personality, with pops of colour incorporated throughout. "You can find orange, yellow, and blue accents around the home. Even the grouting between the tiles in our common bathroom is orange," Amirul laughs. "We believe it's these little details that tie the whole house together."
Complementing these pops of colour are mid-century influences, such as steel accents for their chairs and TV console.
"We invested in good, timeless pieces of furniture. For example, our TV console was first designed in the 1960s, and the classic design still holds up till today."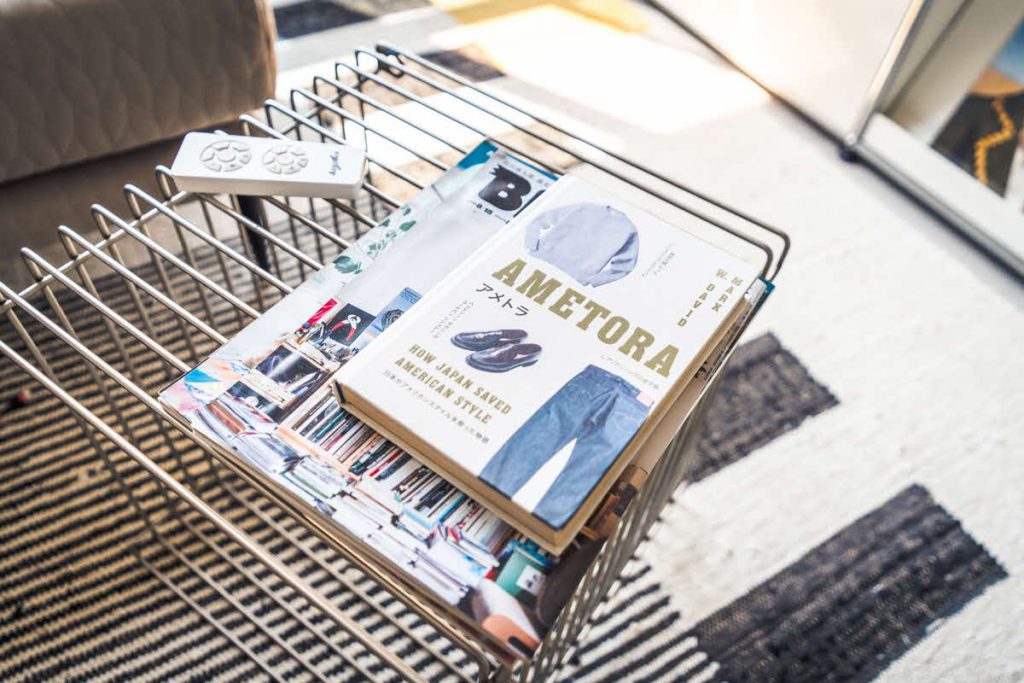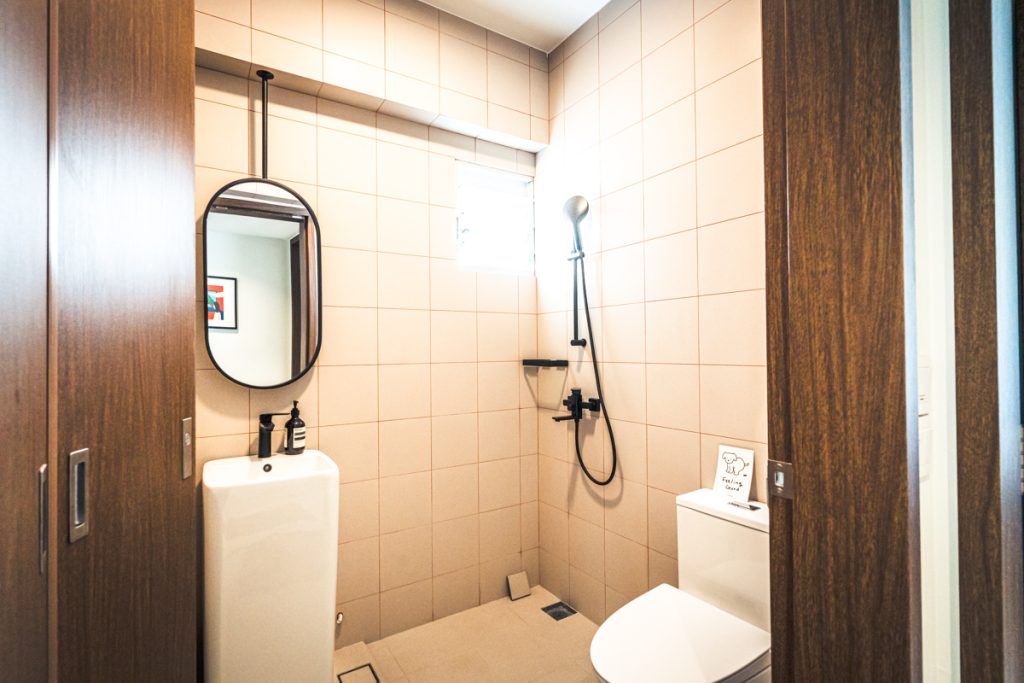 A Home of Stories and Memories
If homes could tell stories, the couple's home is an open book. Amirul and Clarice have filled their flat with items they collected from their travels, such as art pieces that adorn their walls, transforming it into a living gallery of their adventures around the world.
"We love to host our family and friends, and displaying these items allow us to share our travel stories and relive our memories with our loved ones," shares Amirul. Clarice's parents live nearby, giving the couple greater priority under the Married Child Priority Scheme when they applied for their flat.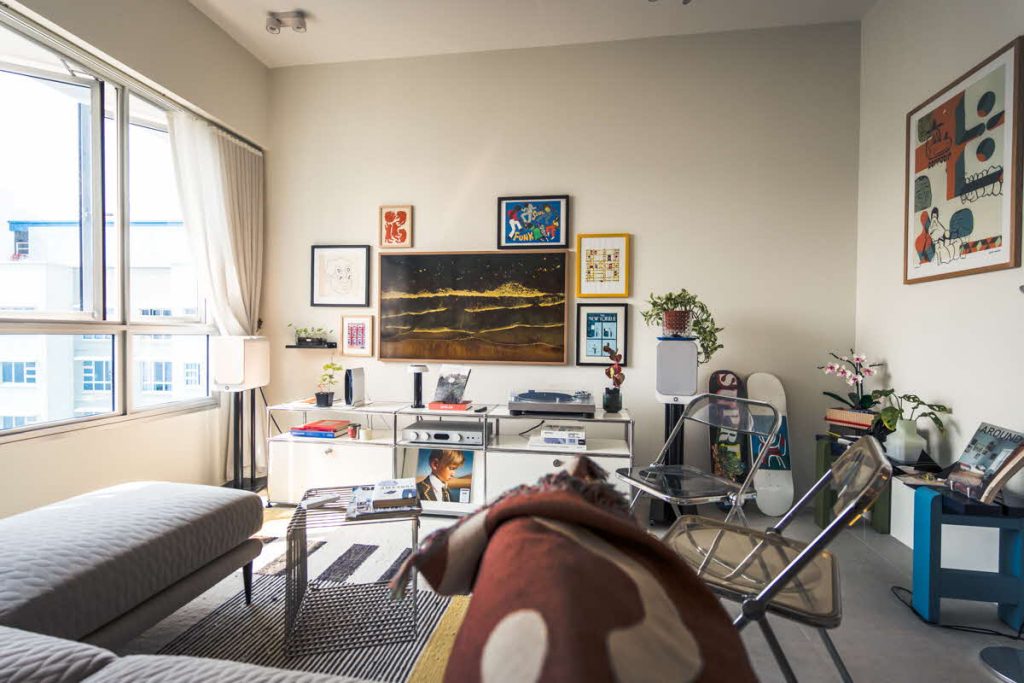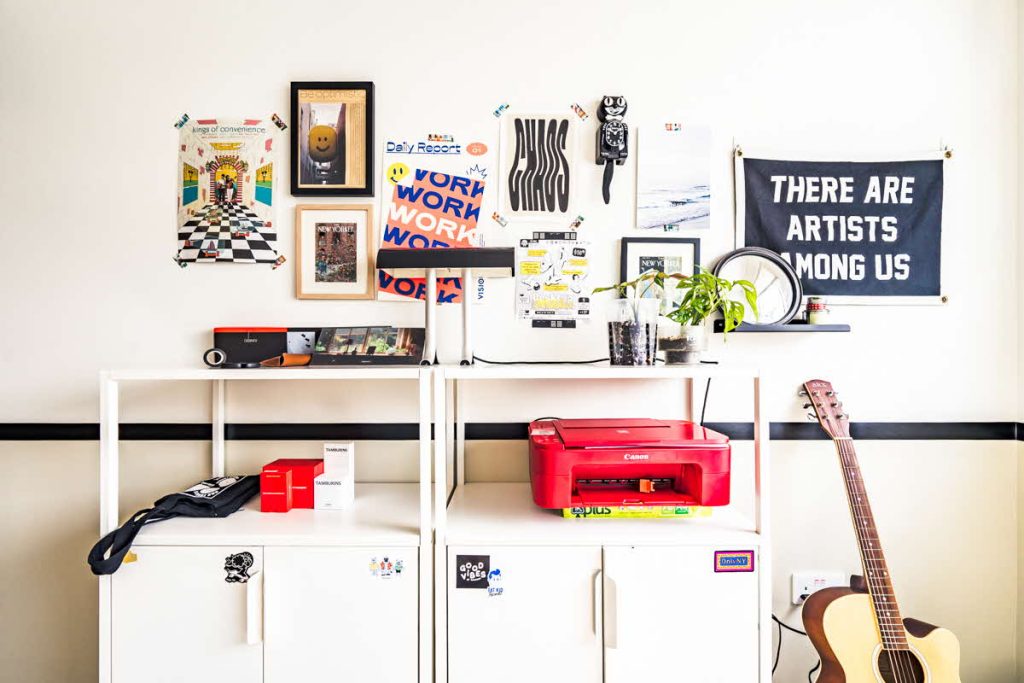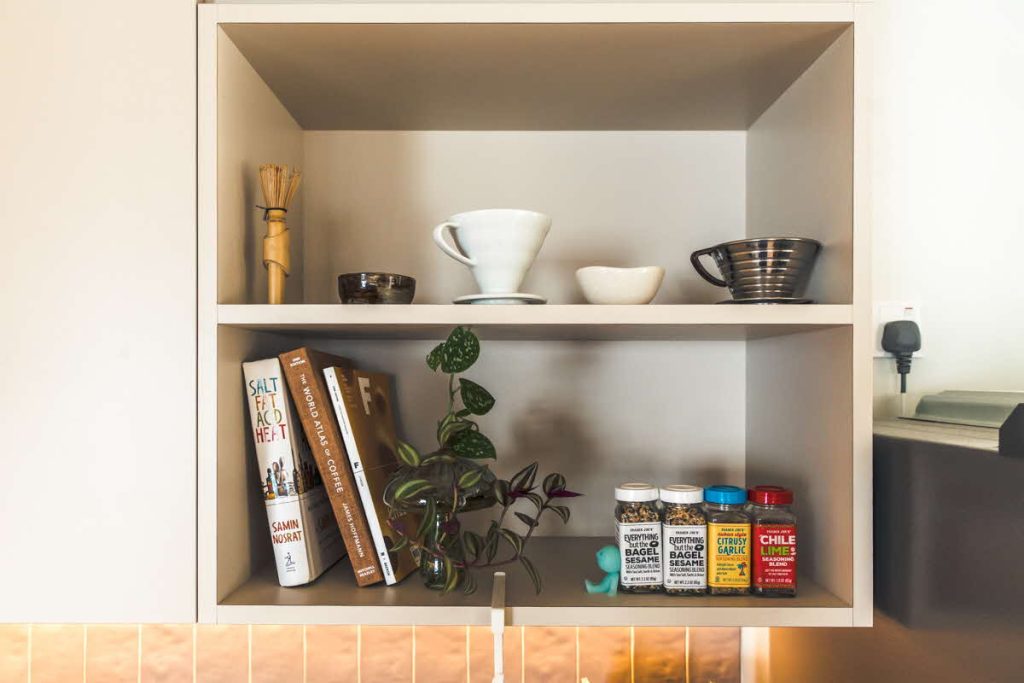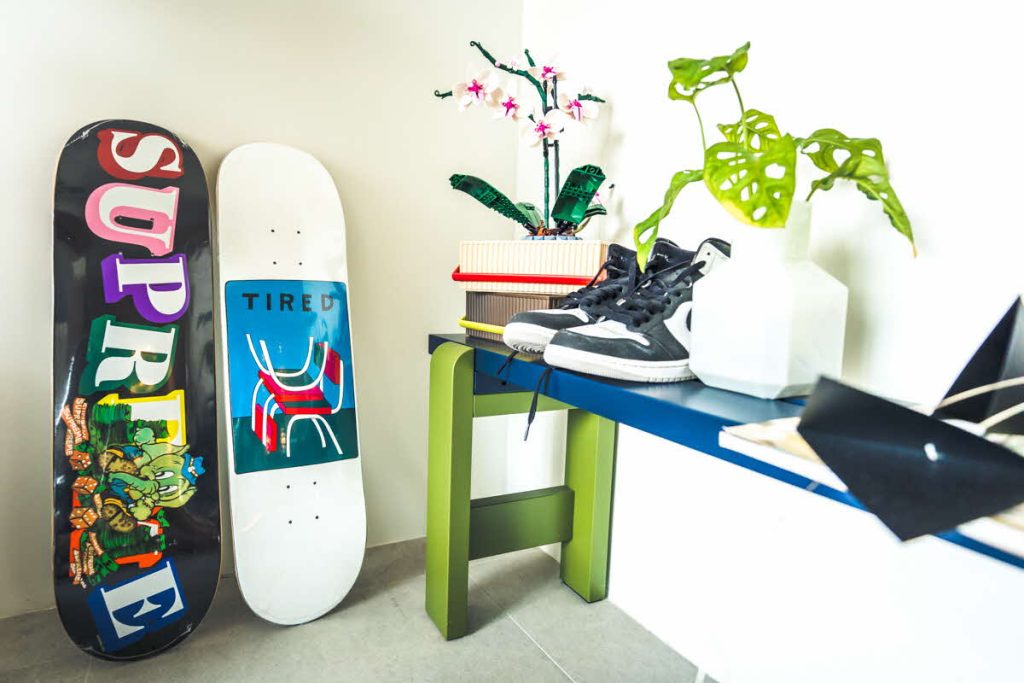 One of the couple's most treasured item is a painting of them on their honeymoon in Italy, which even incorporates their flat's signature orange entryway tiles – adding yet another personal touch to their home décor.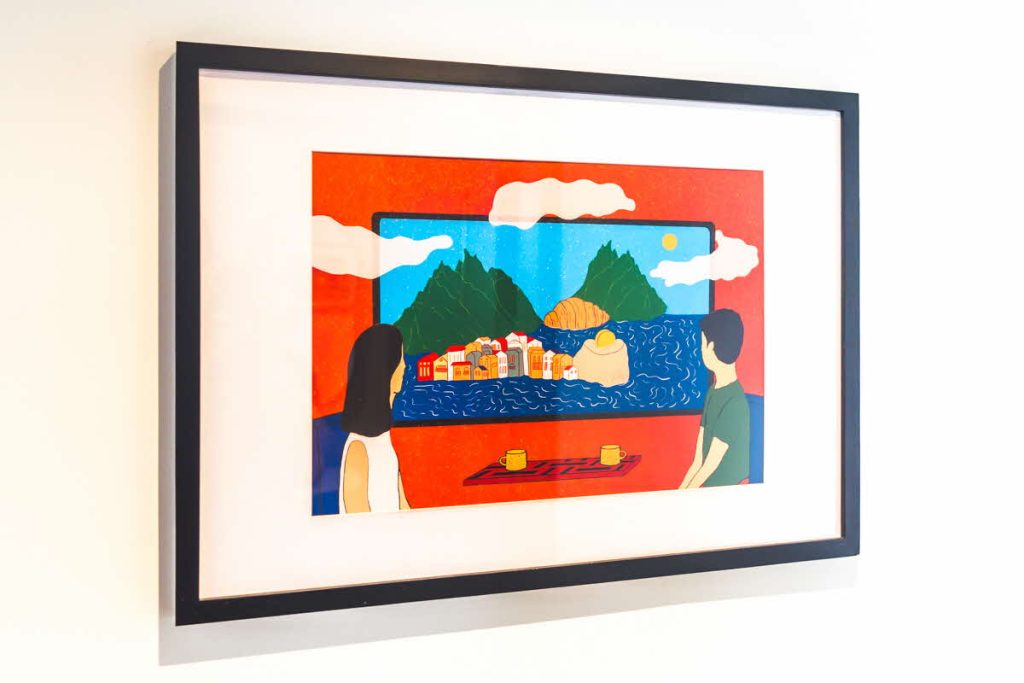 Part of a Community
In designing their home, the couple was inspired by the growing community of home owners in Singapore who have taken to Instagram to document their home ownership journeys, each one showcasing how they turn the blank canvas of an HDB flat into their dream home.
Grateful for the community they have learned so much from, Amirul and Clarice set up their own home Instagram account (@wumahdakota), hoping to inspire others as much as they have been inspired. They have even connected with likeminded home owners who live around their estate.
"We give each other tips on home design or recommendations on places to eat around our area," Amirul shares. "We're happy to be part of this close-knit community, both online and offline."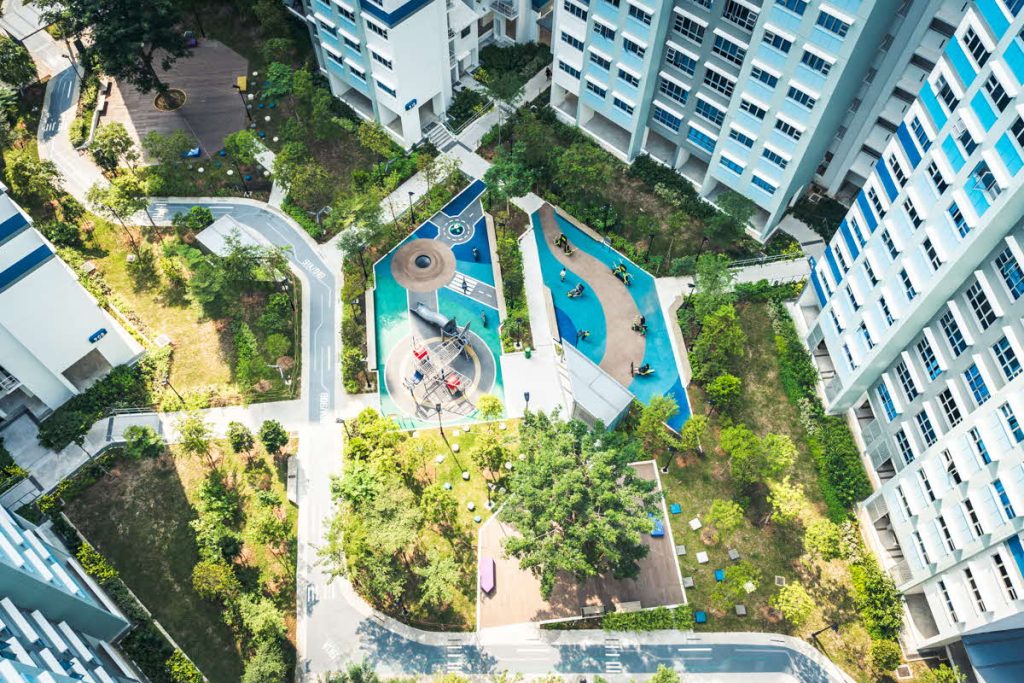 Farihin Khairunan
Photos by Nicholas Yau