A quick search on Google for the most Instagrammable buildings in Singapore yields unsurprising results – Marina Bay Sands, Jewel Changi Airport and the Super Trees at Gardens by the Bay.
But here's an open secret among the locals – a number of HDB blocks have also been quietly making it to the 'gram. We share with you 6 IG-worthy HDB blocks and the inspiration behind them.
1. Singapore's Tallest HDB Blocks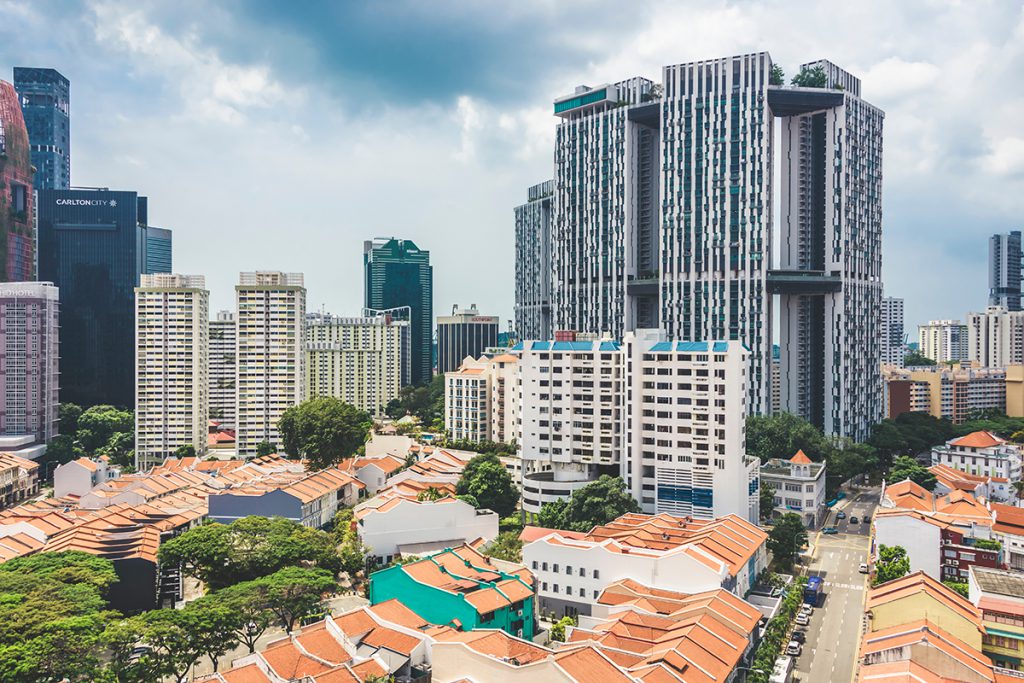 It's hard to miss this cluster of 50-storey HDB blocks which are juxtaposed against the historic district of Chinatown. Completed in 2009, Pinnacle@Duxton boasts a modern façade that blends effortlessly into the iconic skyline of Singapore's Central Business District. Made up of 7 blocks linked together by skybridges at the 26th and 50th storey, Pinnacle@Duxton is the tallest HDB development in Singapore. The skybridges on its 50th floor offer a panoramic view of the city and are a popular location for viewing the National Day fireworks display.
2. A Trip Down Memory Lane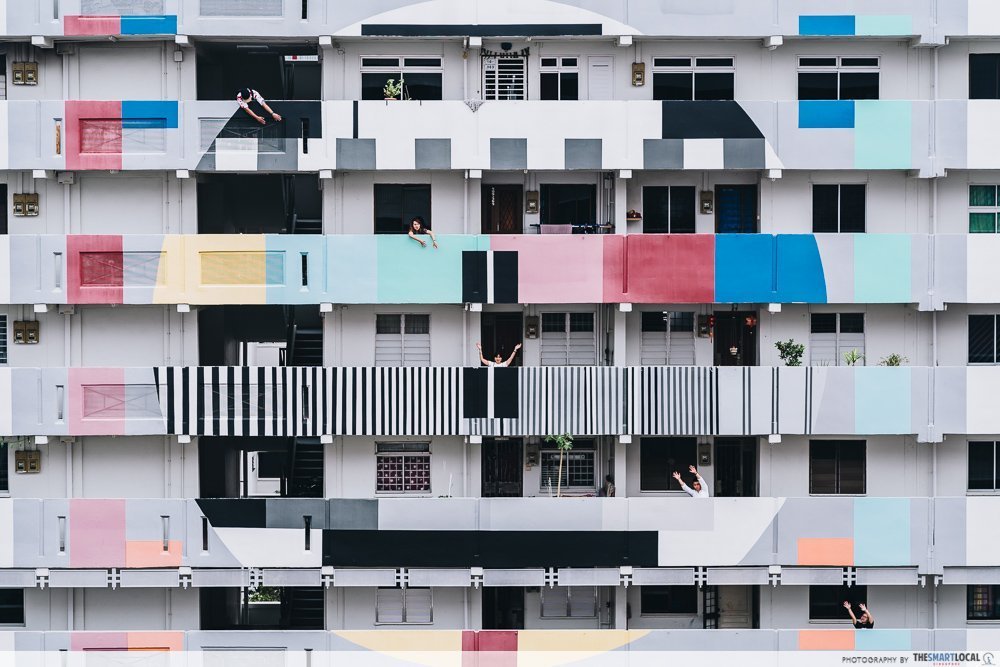 For the young millennials and Gen Zs, there was actually a time when television was the primary entertainment at home and when programmes weren't running for 24 hours (cue gasp). When television broadcast ended each day, viewers were shown a test screen similar to what is now painted on several HDB blocks in Tampines, including Block 418 at Tampines Street 41. When their blocks were due to be repainted, residents were presented with various design options, and most voted to go with this nostalgic design which has since become one of the icons in Tampines.
3. The Rainbow
Known fondly as the Rainbow Block to Hougang residents, Block 316 at Hougang Ave 7 is adorned with a giant rainbow across its building façade. It might be of a surprise to you that the rainbow dates all the way back to the 1980s when the building was first completed. In fact, the residents who first moved in might just have been the ones who coined the name Rainbow Block.
Over the years, the block and its surrounding amenities have been continuously upgraded but the rainbow has remained, with only slight variations to its design.

4. Living in Nature
Dawson, in Queenstown, was among the first few towns and estates identified for comprehensive redevelopment under the Remaking Our Heartland (ROH) programme in 2009. As part of the renewal, HDB unveiled new-generation public housing projects there, starting with SkyVille @ Dawson and SkyTerrace @ Dawson which were completed in 2015.
Besides their stylish and eye-catching designs, the projects were developed with a 'Housing in a Park' concept which means residents get to live in homes surrounded by lush greenery.
5. Cascading Terraces
Inspired by the terraced rice fields across Southeast Asia, Waterway Terraces was the first public housing project along My Waterway@Punggol. Completed in 2015, a core design element of Waterway Terraces was to establish a strong relationship between buildings and the waterway. The cascading skyline, created by the landscaped terraces of the roof, serves to highlight this connection.

6. Geometry-Inspired
Each year in the period leading up to National Day, photographers flock to Blk 9, Selegie Road for this particular shot of the building façade with Singapore flags hung over its parapet wall. Not many know that the HDB block, at 180ft tall and 20-storey high, was one of the tallest buildings in Singapore when it was completed. It was officially launched in 1963 by then Prime Minister Lee Kuan Yew.
Are there any other Insta-worthy HDB blocks that we missed out? Let us know by posting it on Instagram and tagging us @mynicehome!