In the past, rows of tall Keranji trees used to fill Singapore's northern coastline, giving the area a shaded and heavily wooded appearance, especially when viewed from Johor across the Straits. The name 'Woodlands' was subsequently given to Singapore's northernmost town.
"Woodlands is certainly still very green and woody," laughs 27-year-old Lim Seow Yin, who has lived in the town since she was born.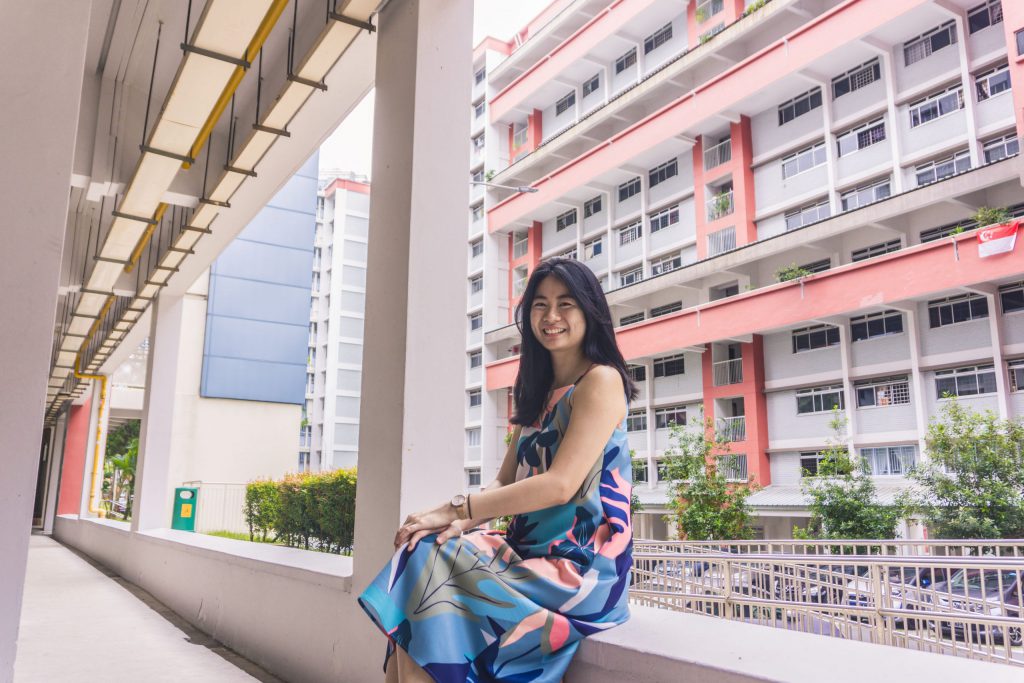 Her observations are not surprising, because when planning for Woodlands began in 1966, a 'wooded' theme was chosen for the town, to reflect its history and the gentle undulating terrain of the area. The town's identity will continue to be preserved during future town planning, as reflected in its customised Town Design Guide, which aims to ensure coherent design even as the town undergoes continual enhancement, development and rejuvenation.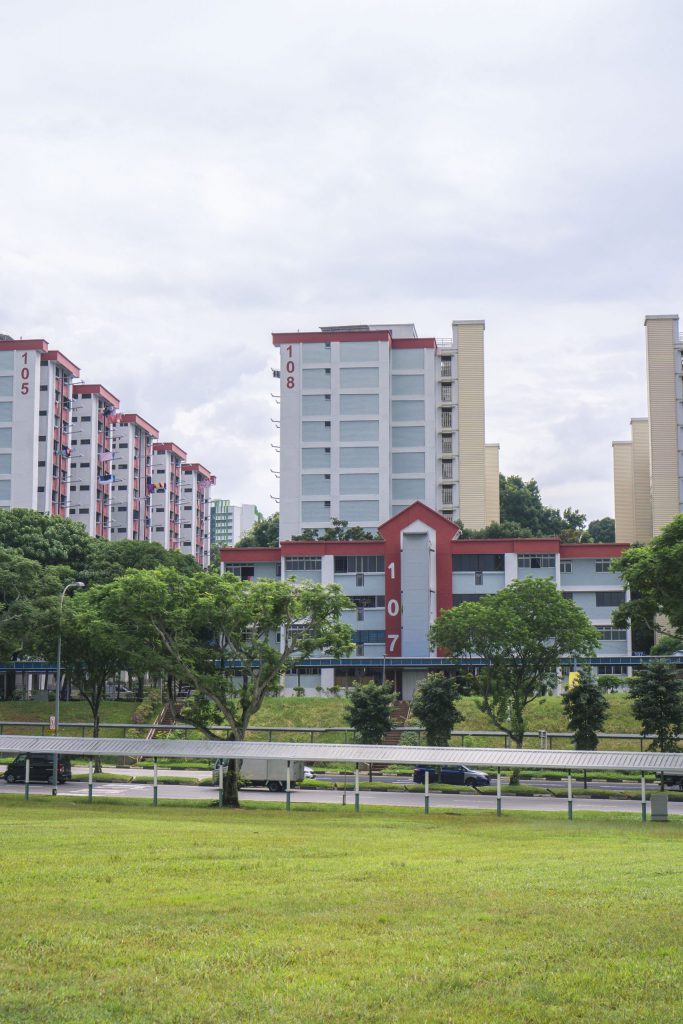 Star of the North
Woodlands has undergone significant redevelopment over the years, with the addition of amenities such as the Woodlands Civic Centre, Woodlands MRT, underground bus interchange, and Causeway Point shopping centre. In addition, the Old Woodlands Town Centre, next to the Woodlands Checkpoint, will be redeveloped to make way for the extension of the checkpoint.
"Whenever I walk past the Old Woodlands Town Centre, I can't help but feel a little nostalgic. I've spent some memorable moments there, from having supper with my secondary school friends, Chinese New Year clothes shopping with my family, and even celebrating my fifth birthday at the McDonald's outlet!" Seow Yin recalls.
In 2015, Woodlands, along with Toa Payoh and Pasir Ris, was selected as the third batch of towns to be renewed under the Remaking Our Heartland (ROH) programme.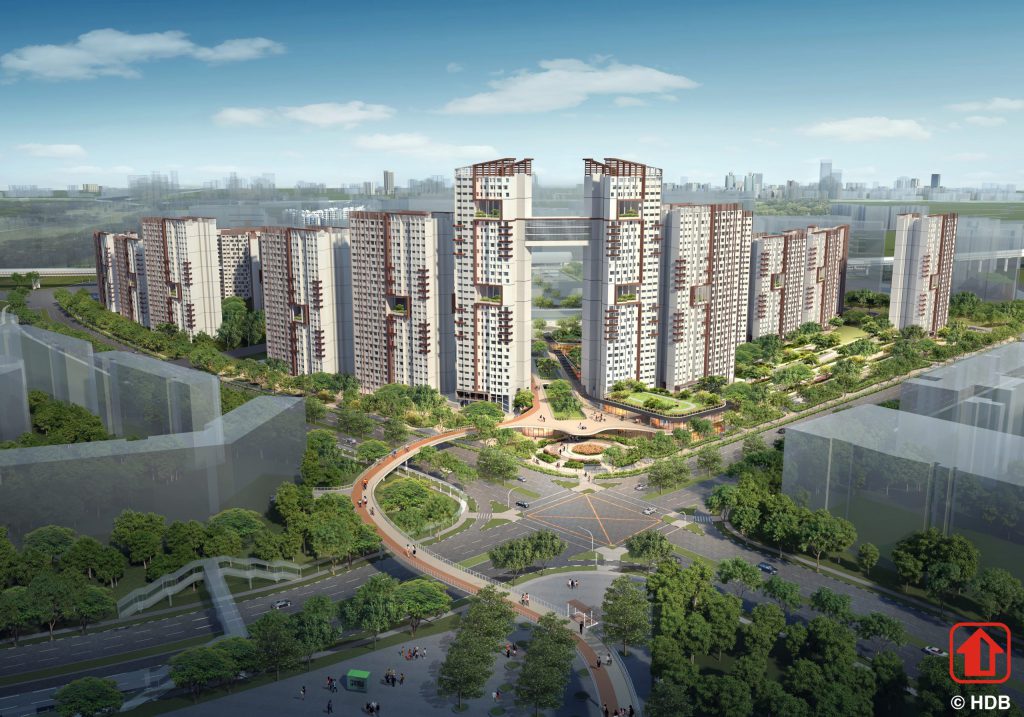 There will be new housing projects, such as the landmark UrbanVille@Woodlands in Woodlands Central and the 'Housing-in-the-Woods' development in Woodlands North Coast. Woodlands residents can look forward to better connectivity within and beyond the town, with new MRT stations introduced as part of the Thompson-East Coast Line.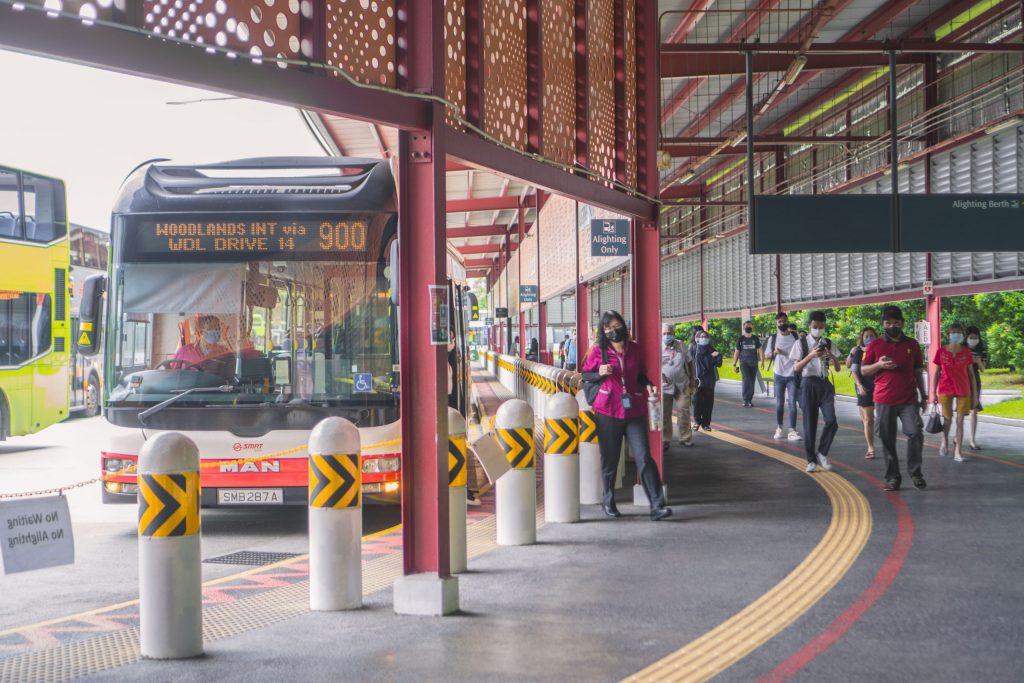 In addition, a scenic WoodsVista Gallery will enable residents like Seow Yin to walk, jog, or cycle easily from Woodlands Central to the Woodlands waterfront.
Going Green (er)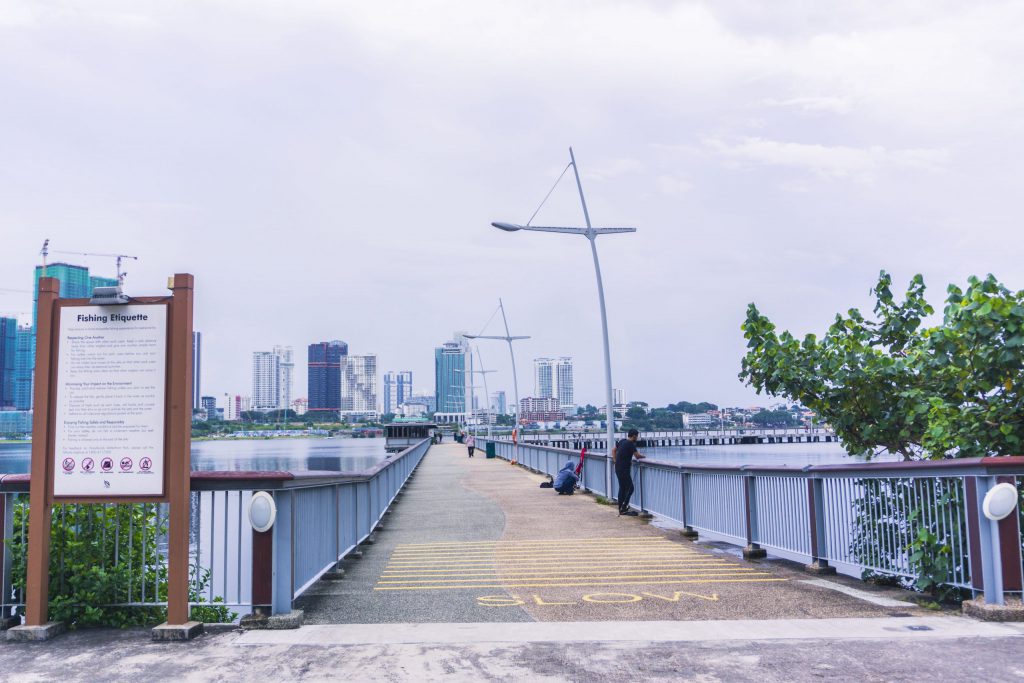 The Woodlands Waterfront Park, with its 1.5km-long promenade, is a popular recreational spot amongst residents. "Many families have picnics at the grassy areas near the waterfront, especially over the weekends – I think it's a great way to spend quality bonding time with each other."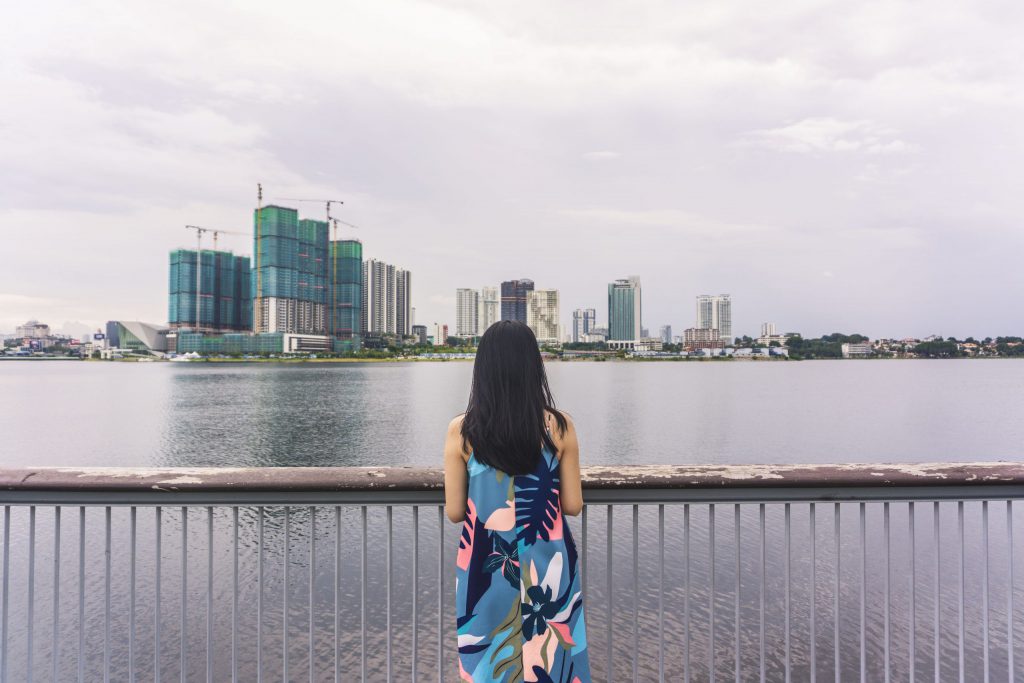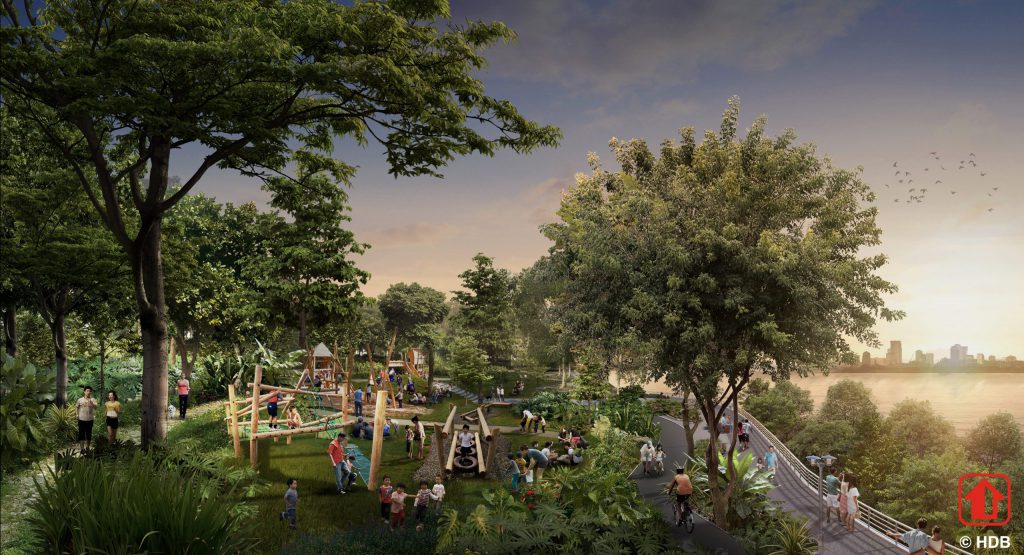 "My friends and I often hang out at the jetty, where we can enjoy a magnificent view across the Straits of Johor," Seow Yin says. Woodlands Waterfront Park is set to undergo redevelopment, and residents can expect a new rustic park, nature trails, and a nature promenade.
Woodlands boasts a number of other recreational spots including Admiralty Regional Park, the revamped Marsiling Park (previously Woodlands Town Garden), and Woodlands Town Park East which is located in Seow Yin's neighbourhood. "I used to spend the weekends brisk-walking over the hill with my family during community events," she recounts.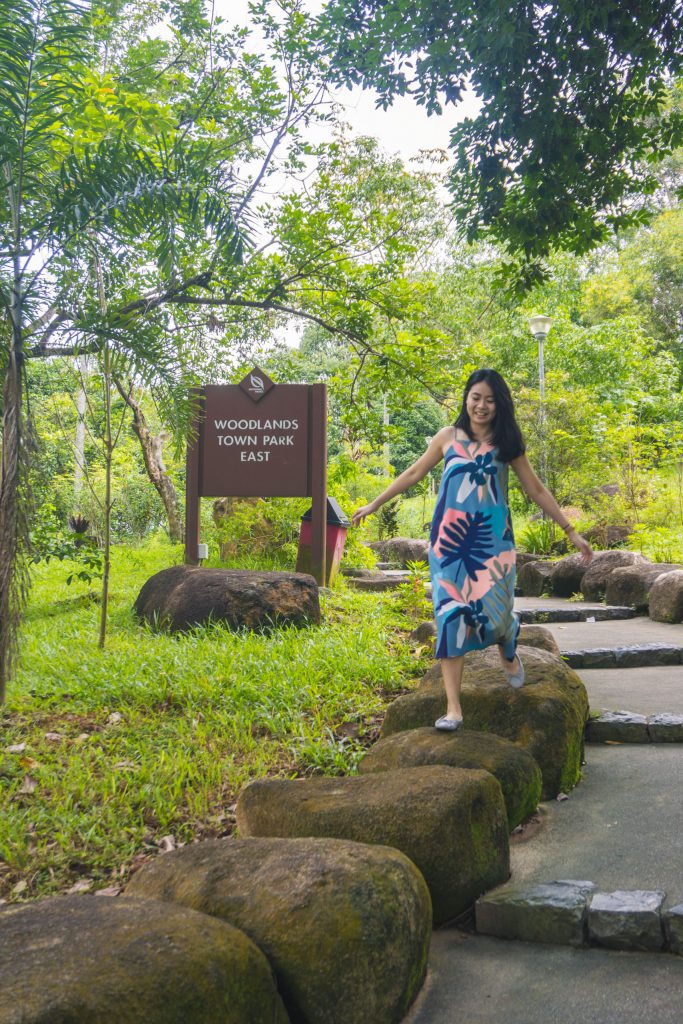 "The park is always bustling with activities, especially during the festive period. For instance, during the Mid-Autumn Festival, the park entranceway would be lit with colourful lanterns and children from the neighbourhood would gather and play!"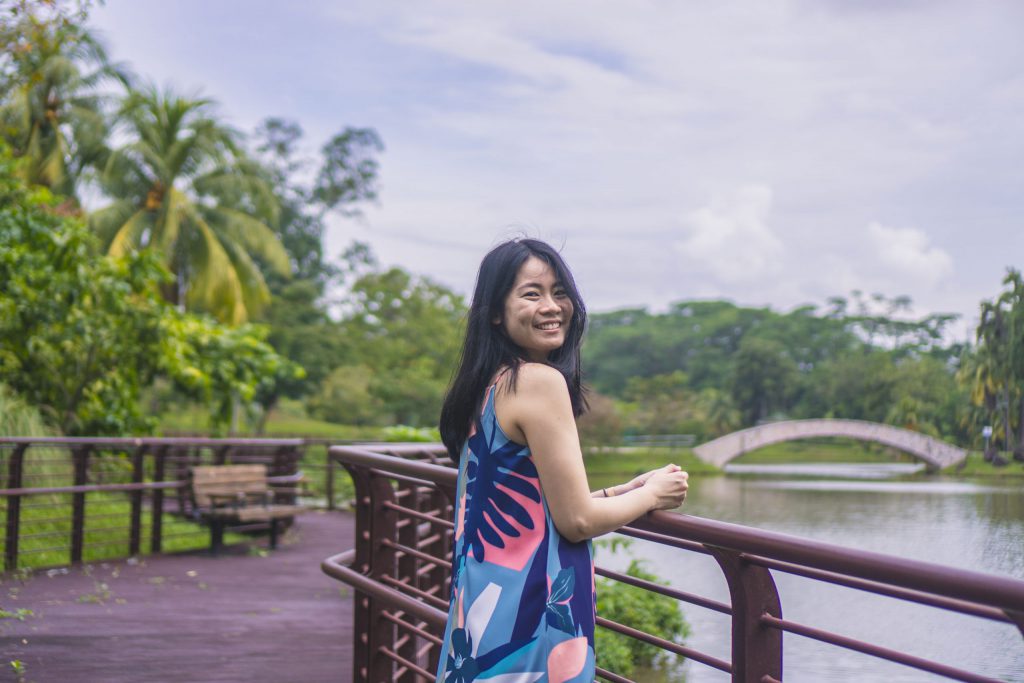 The revamped Marsiling Park, which reopened in 2018, features new amenities such as board walks, a butterfly-inspired playground and a heritage corner.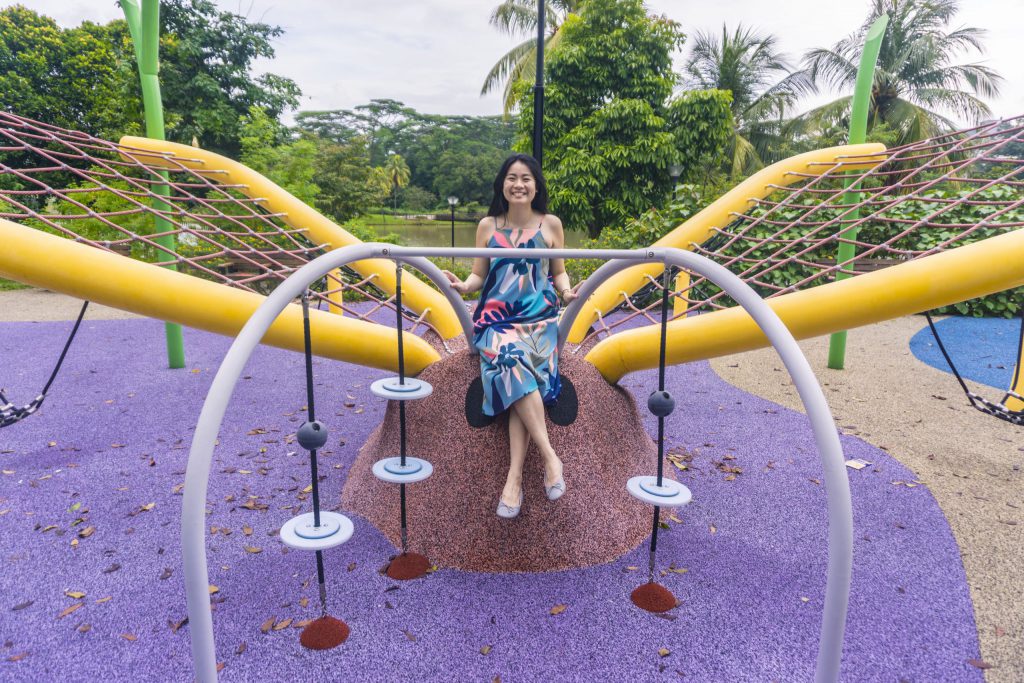 Having visited the park for the first time since its reopening, Seow Yin shares her some of her memories prior its transformation. "During our secondary school days, we would conduct cross-country races and charity walks at the park. It did not look as vibrant as it does now!"
Nature enthusiasts can now enjoy the sight of mangrove groves, including critically endangered species which were reintroduced to the park as part of efforts to boost biodiversity.
Building a Vibrant Town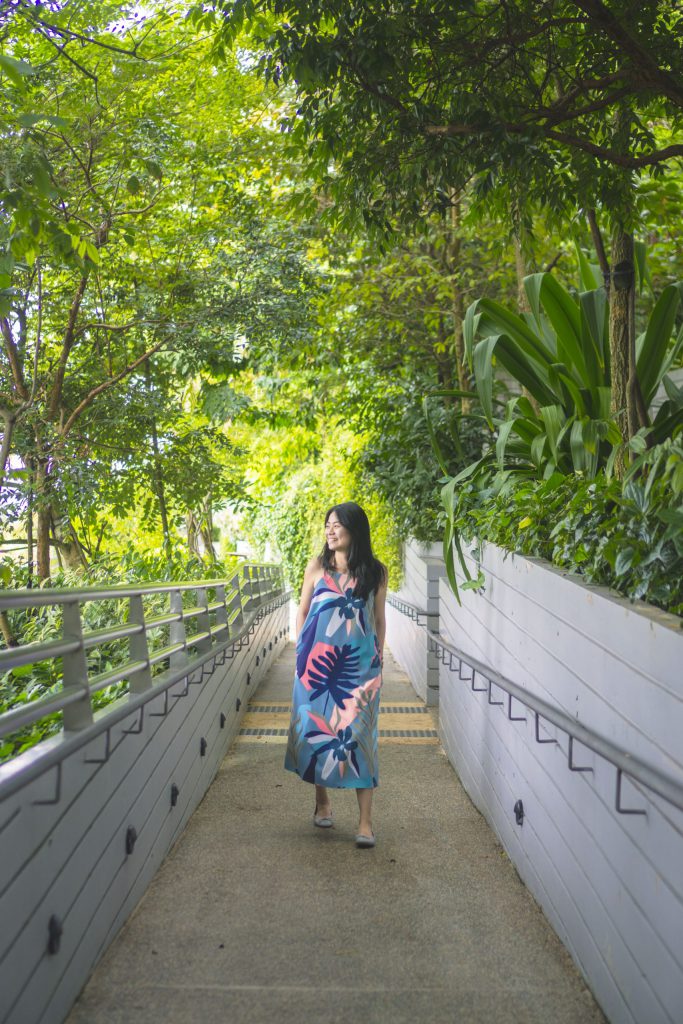 Greenery has also been purposefully incorporated in Woodlands developments, including Kampung Admiralty, a lushly landscaped one-stop hub for all ages. There, residents will find a range of facilities, including a community plaza, hawker centre, retail outlets, medical centre, eldercare and childcare centres—all under one roof for residents' convenience, especially the elderly who live in flats above the integrated development.
"Woodlands has definitely undergone plenty of changes over the years," Seow Yin says. "I'm amazed at how it has evolved from a laidback residential town to one that houses a wide variety of amenities that cater to residents of all ages. I'm looking forward to the upcoming renewal projects!"
Photos by Briana Tan