Hybrid work has given us the chance to socialise with colleagues, while maintaining the flexibility to work from home (WFH). These WFH ideas for your HDB flat can help you make the best of your WFH days.
Sharing is Caring
If you've got a large surface such as a dining table or kitchen island, you've got your work from home 'desk'! This might also be the WFH solution of choice for your partner or family member, so while we love a co-sharing workstation, do note that everybody should have sufficient space to work productively. This could mean investing in some good quality audio equipment to block out ambient noises to help you focus.
The upside of this WFH arrangement is that you can still have small talks throughout the day while you stay productive at work.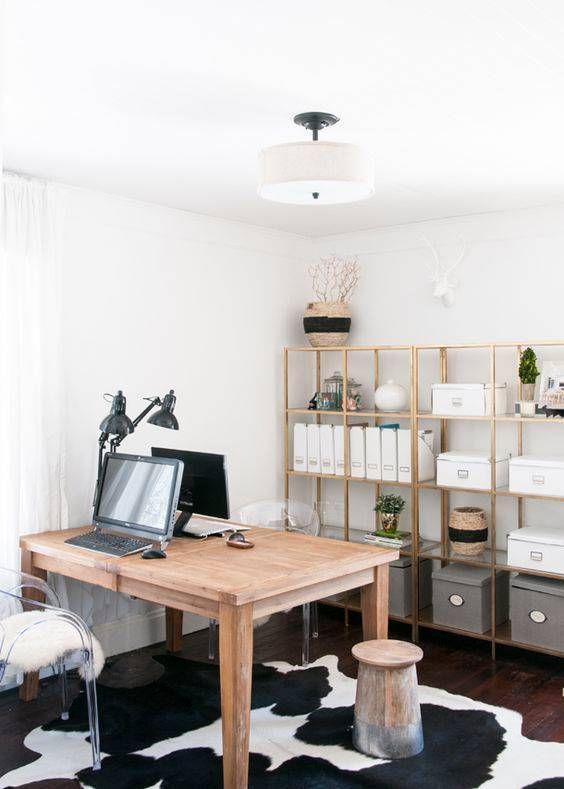 Photo credit: Pinterest
Back-to-Back Seating
If you have a spare room at home, you might want to consider turning it into a dedicated home office. This WFH idea for your HDB flat is great because you can just close the door to your "office" when the workday is done.
This layout also allows for greater flexibility on how you want to set up your WFH desks. If you find yourself easily distracted, sitting back-to-back with your partner or family members will help you focus and give you some personal space to work. At the same time, you also won't feel alone.
Photo credit: Pinterest
An Office with a View
Setting up your workstation against the window makes breaks super easy and convenient. Studies show that looking at nature can increase your productivity, so there's one good reason for you to take your eyes off the computer screen occasionally and look at the greenery outside your HDB flat window! Conveniently, it also provides a natural source of lighting, making your work station bright.
Layout aside, we need a comfortable WFH environment. Check out tips on creating a conducive home office.
Photo credit: Pinterest