Dining areas are so much more than a table and some chairs – it is the place where your friends and family gather to enjoy good food and even greater company! From choosing the right furniture to decorating the place, there are several factors to consider when designing a dining room. If you're looking to create more memorable dinners with your loved ones, check out these dining room design ideas.
Kitchen Island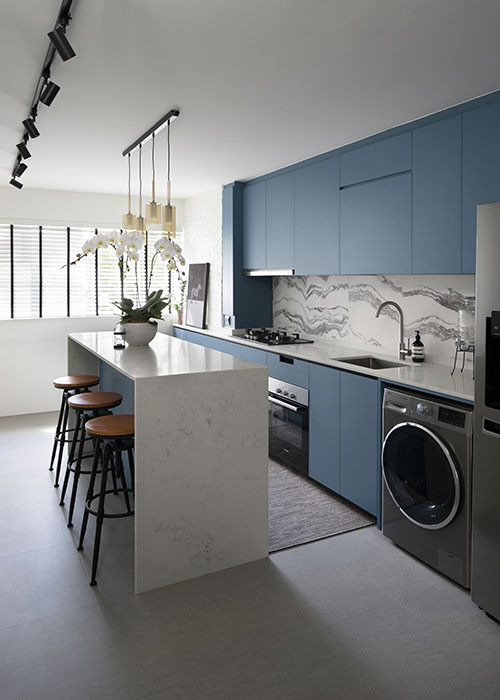 If you have an open layout home, you can incorporate an island in your kitchen to double up as your dining table. This way, the space can be used for food preparation and provide additional storage and seating space. Combining your island and dining table into a single unit is a great space-saving idea, and makes serving your meals a lot easier. When the space is not in use, adding a decor item such as a tall floral arrangement, can create a focal point and keep it from looking too bare.
Kitchen Island Extension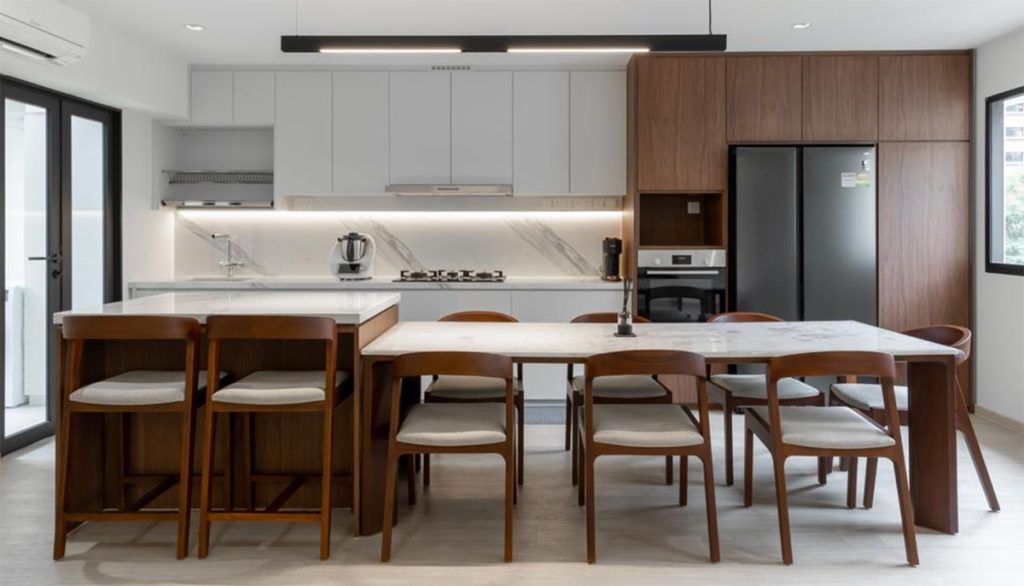 A kitchen island extension is a great option if the layout of your flat can accommodate one. With this option, your food preparation and dining areas can be kept separate or doubled – depending on how many guests or food you have. There are options where the extension can be tucked away under the main island, which offers you even greater flexibility and convenience.
Booth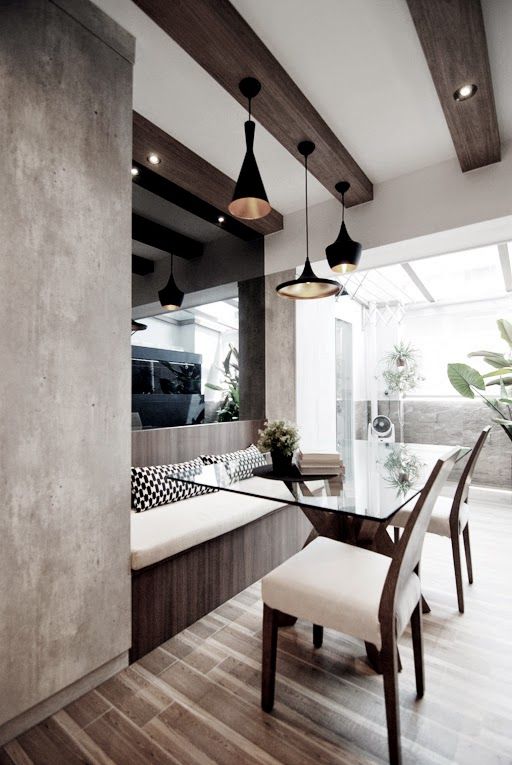 Turn your dining area into a cosy and inviting space with a built-in booth! A booth is also perfect if you need to seat a lot of people around the dining table comfortably. You can get extra storage space if you incorporate pullout drawers into the seats of the booth. Who doesn't love extra storage space! As with all built-in carpentry, this option offers the least flexibility in terms of changing out your dining room layout, so if you're one to constantly switch things up, consider loose furniture instead.
Living-Dining Area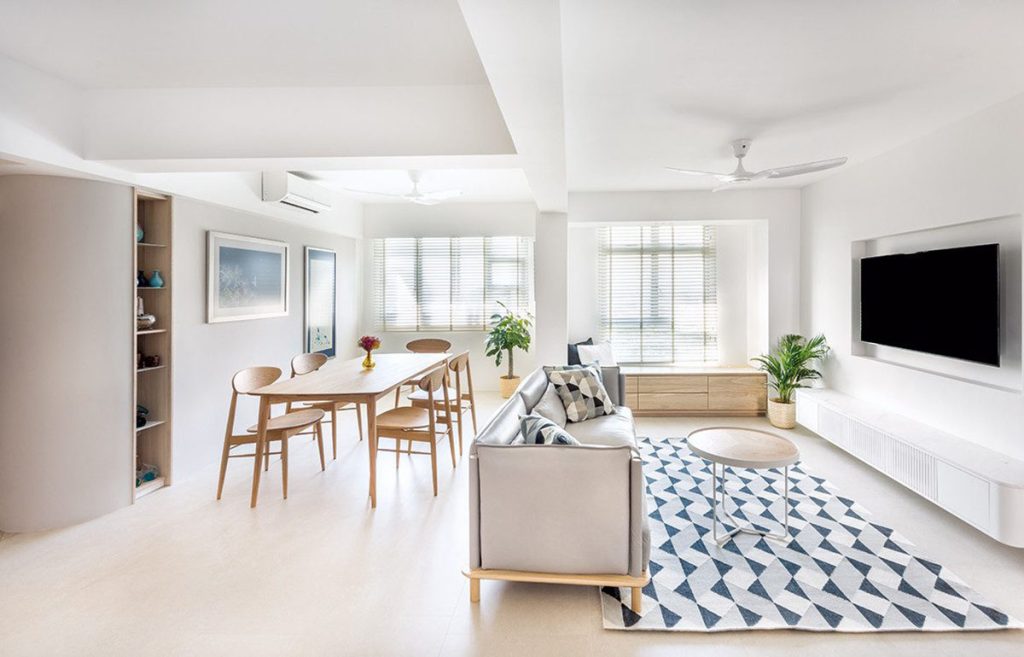 Another popular dining room idea among new home owners is the combined living-dining area. A seamless transition between your dining and living area can give your home a more spacious feel and make it easy to host larger groups in the adjoining spaces. When selecting living and dining furniture, consider their overall material, finishes and styles, so that you can achieve a more cohesive look across your home.
Bonus tips!
Incorporating accents is one way to add 'oomph' and personality to a dining room. Depending on your interior style, this could mean bright pops of colour in the form of a feature wall, an arresting art piece, or statement lighting fixtures.
Clever use of textures and materials can also help make your dining room as inviting or formal as you want. Natural materials such as wood and woven fibres create a warm atmosphere, while sleek metal-edged chairs or plush velvet upholstery can lend a more upscale feel.