Classy, contemporary and timeless – the 5-room Queenstown loft of couple Gigi and K is a Pinterest mood board come true.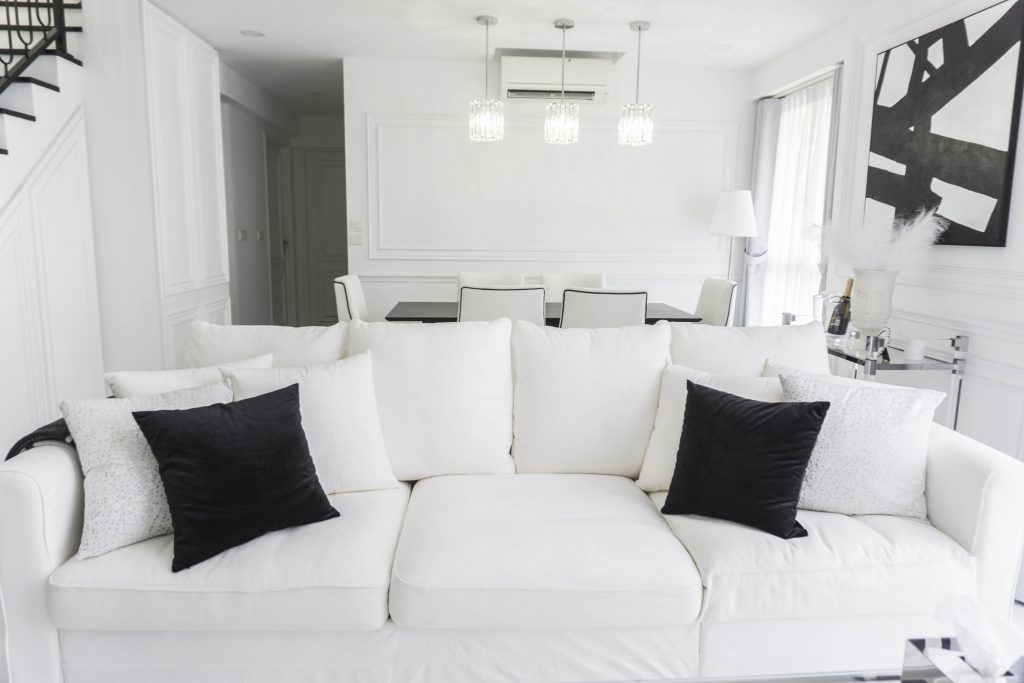 Gigi, who studied in the Big Apple, cited New York City as the main design inspiration for the couple's home. "My school was located near SoHo and that was when I fell in love with the chic look of the surrounding apartments," Gigi shares.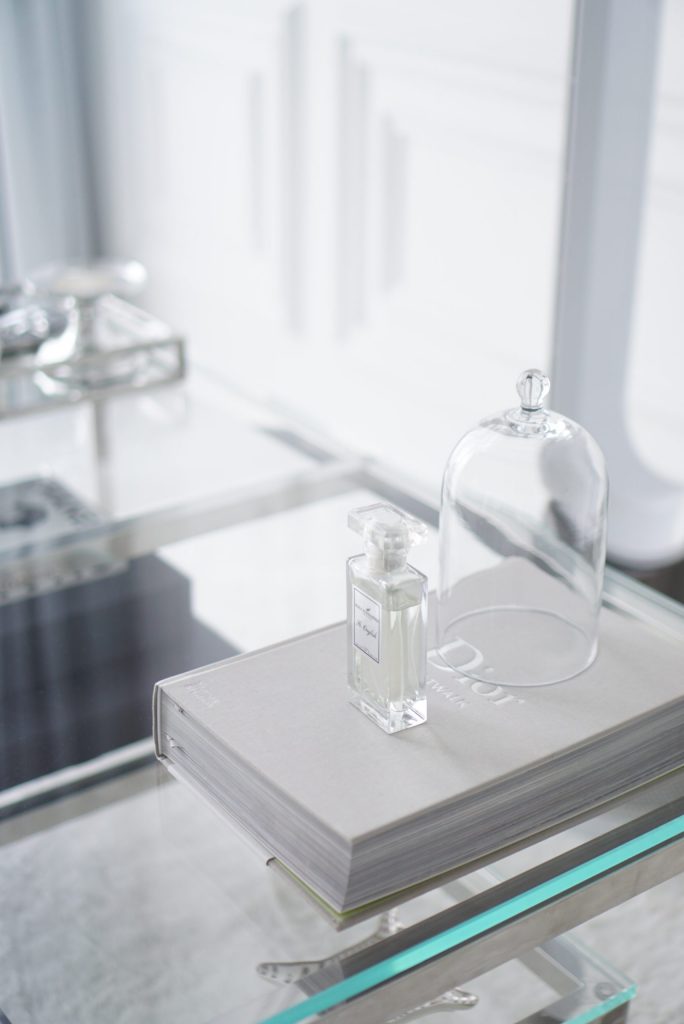 Monochrome Meets New York
Stepping inside the couple's home, one would be greeted by a spacious communal area with a high ceiling. The grandeur of the living room is further accentuated by a 1.8m-wide chandelier hanging over the entire space.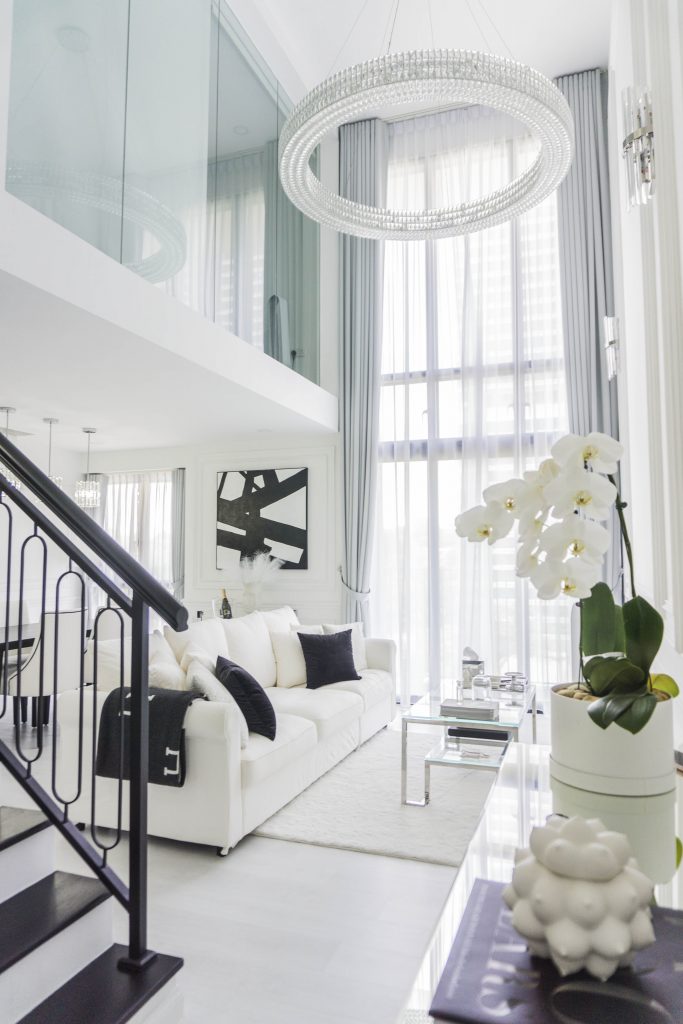 While homes with a monochrome theme are not unusual, the couple's home stands out due to the generous use of the colour white. "We ultimately decided on white as it is the most versatile. It was also a way of keeping our options open – should we decide on another colour in the future, all we have to do is to paint it over," Gigi says.
"Maintenance is surprisingly minimal – in cases of unremovable stains, all we have to do is to paint over them," K adds with a laugh.
To create some visual contrast, the couple incorporate wall mouldings which were inspired by Gigi's childhood home."We thought it adds a nice finishing touch to the otherwise empty walls," she says.
Minimalist Approach
The chic, showflat-worthy look extends to the kitchen too. In a departure from the monochrome palette, gold accent taps and a chequered kettle stand in stark contrast against the marble herringbone backsplash.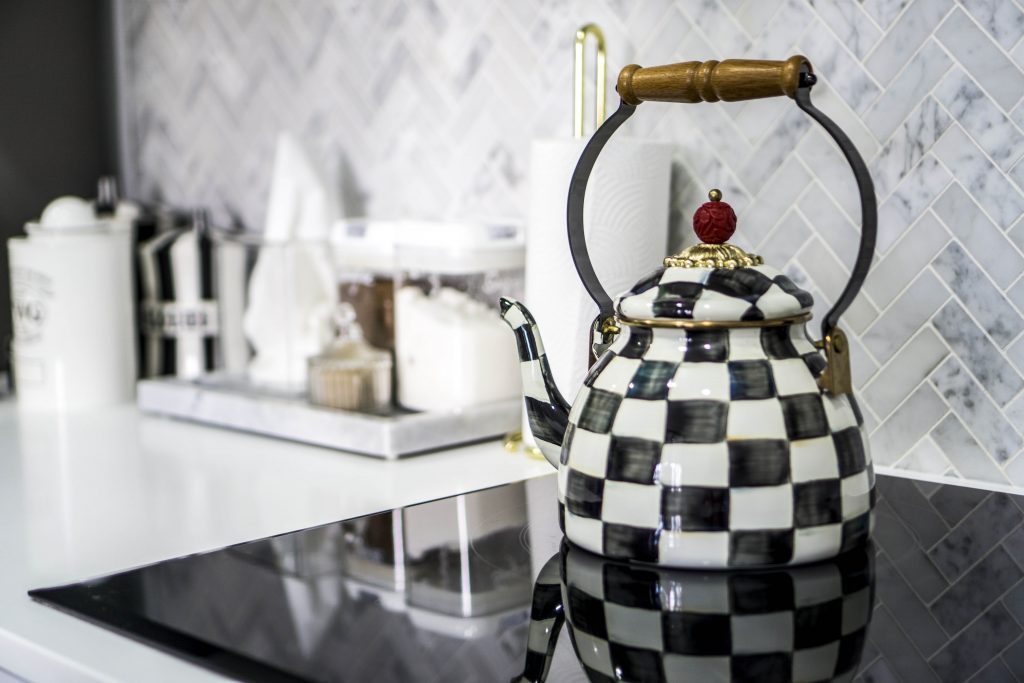 "K and I have many fond memories in New York, one of which was our honeymoon. We even purchased home décor items during the trip – it was our way of bringing a little piece of New York back to our home!"
Only select pieces are put on display though, as the couple prefers to keep their countertop uncluttered, especially when they cook. To maximise storage and hide clutter, they opted for two full rows of top and bottom cabinets and installed a lift-up cabinet door that keeps the appliances hidden from sight.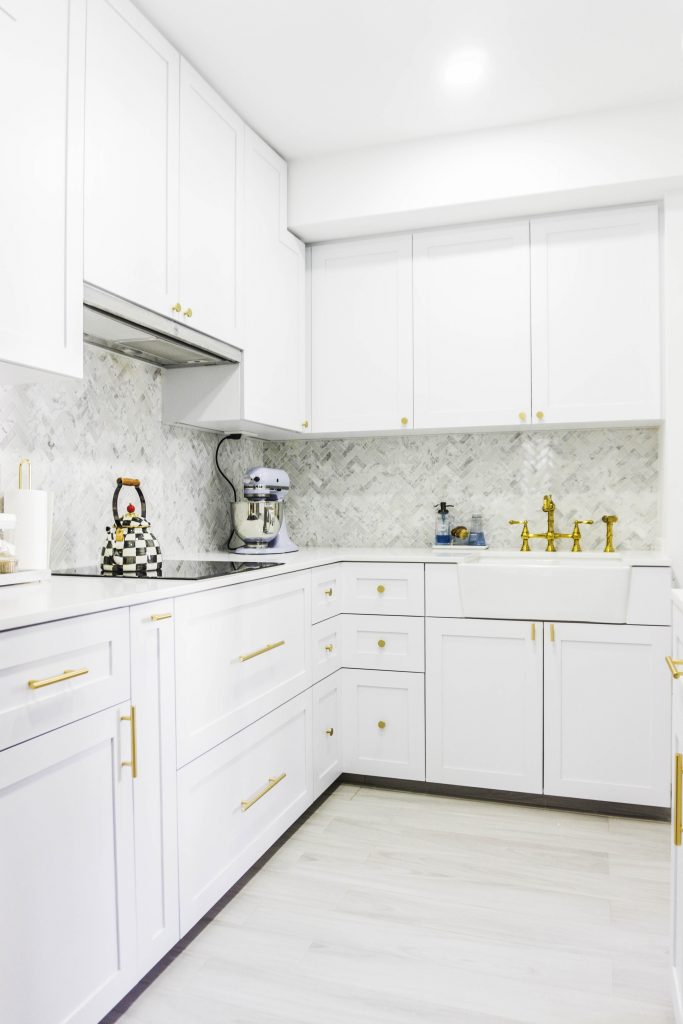 Organised and Efficient Space
The master bedroom on the ground floor had been transformed into a walk in wardrobe, as it had a connecting bathroom.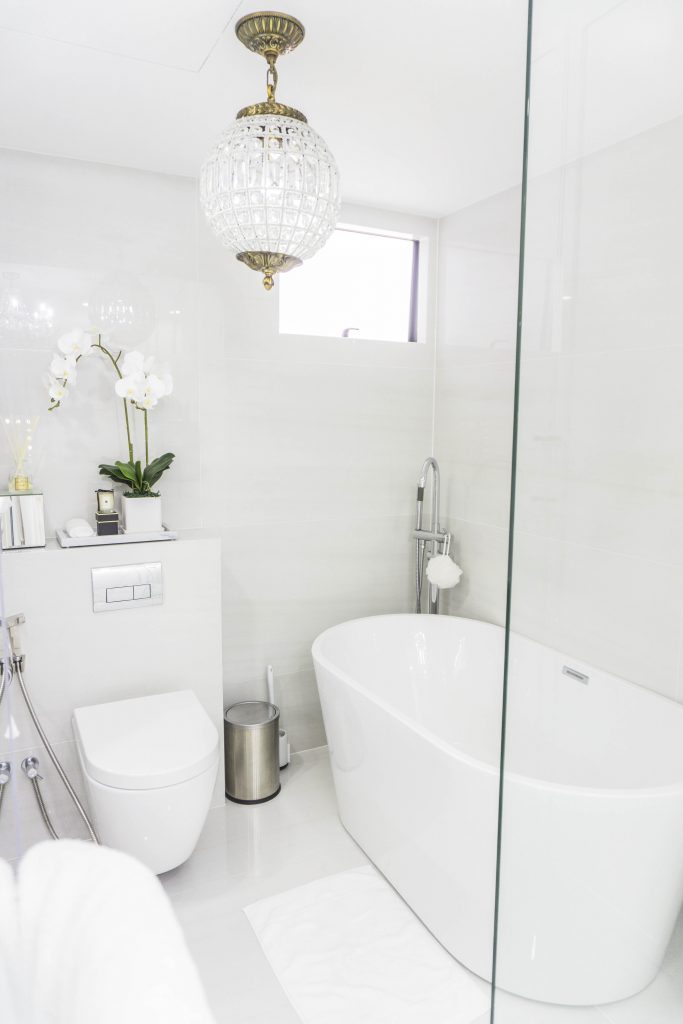 Upstairs, the stand-alone bedroom then became a sanctuary for the homeowners. "The room is meant for rest, so it made sense to have it separated from the rest of the house," Gigi says.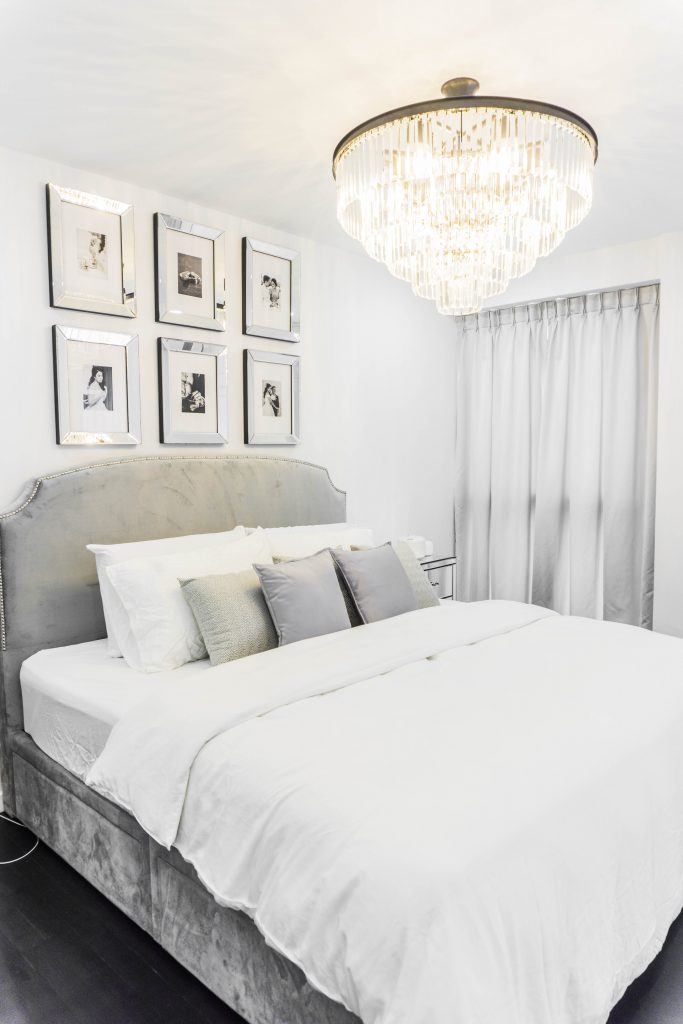 "I love how the room upstairs opens up to the view of the living room – it's as if I'm living amongst the clouds," she smiles.