Like the bright yellow door to their home, the exuberance of Grace and Josh is hard to miss.
"I've always liked the colour yellow," Grace smiles. "It makes for a happy welcome whenever we return home."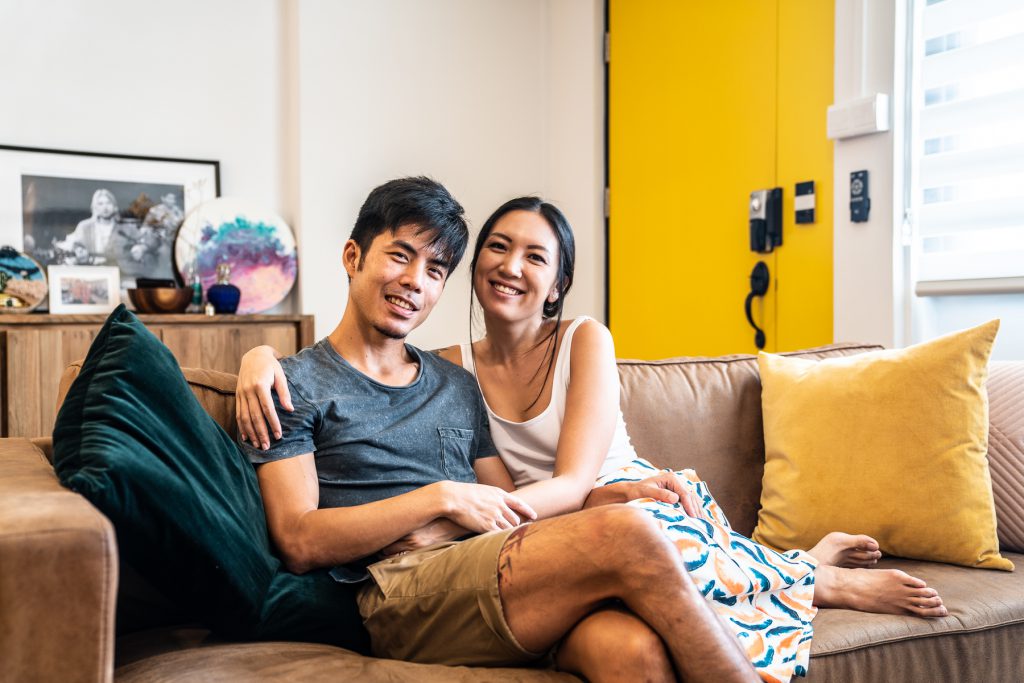 Home owners Josh and Grace
The "east side best side" couple always wanted to live in the eastern part of Singapore. "Both of us grew up in Katong and our parents are living in the east. So there's a sense of familiarity and we wanted to be close to our families," 33-year-old Josh shares.
After house-hunting for 3 weeks, the couple feel in love with their current 4-room resale flat in Mountbatten. "I think we were really lucky to have found our home in such a short period of time," Josh laughs.
"This neighbourhood is amazing! It's quiet and in fact, Josh's workplace is just a 20-minute bus ride away," says Grace, founder of LunchMoney, a local fashion label.
The refurbished open concept kitchen
The living room
Grace's workspace
Mix and Match
Featuring pops of colour and wooden accents, the cosy flat is an eclectic mix with hints of Scandinavian and minimalist influences. "We didn't have a specific theme," 28-year-old Grace laughs, "But we took what we liked about the different house themes and put them together."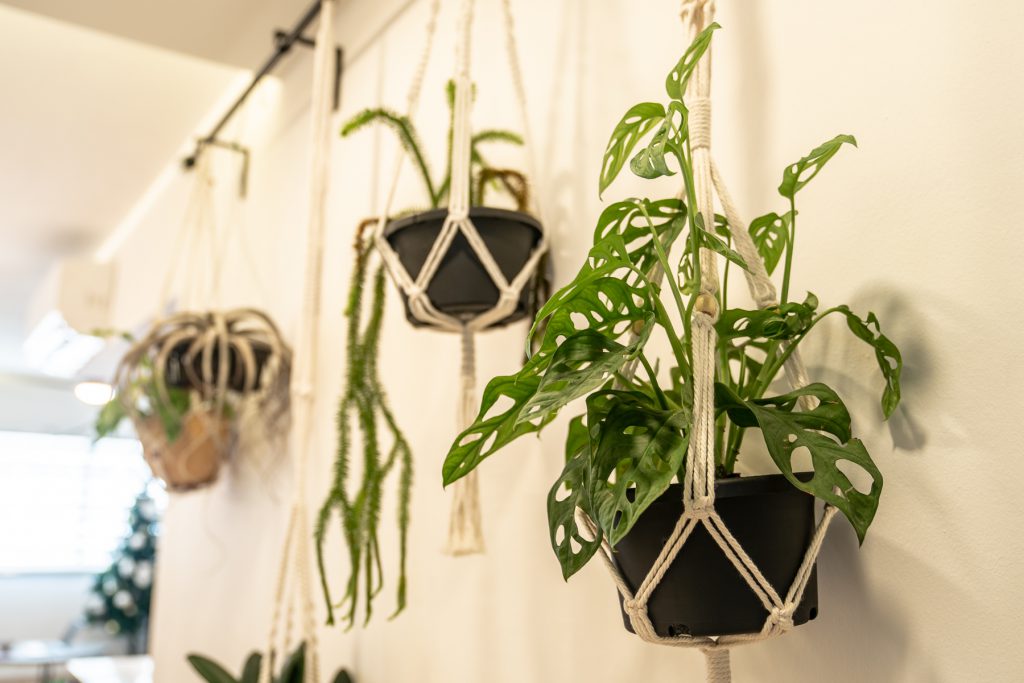 Hanging plants in the living room
From potted herbs to hanging ferns, plant lover Grace shares the importance of having greenery in the house.
"They really liven up the place," she smiles and continues, "Plus, herbs in supermarkets are almost always sold in large quantities – so growing our own gives us access to fresh ingredients while avoiding food wastage!"
While Josh wasn't previously a big fan of plants, he has grown to appreciate them.
"Josh actually does most of the watering," Grace smiles approvingly as Josh nods proudly.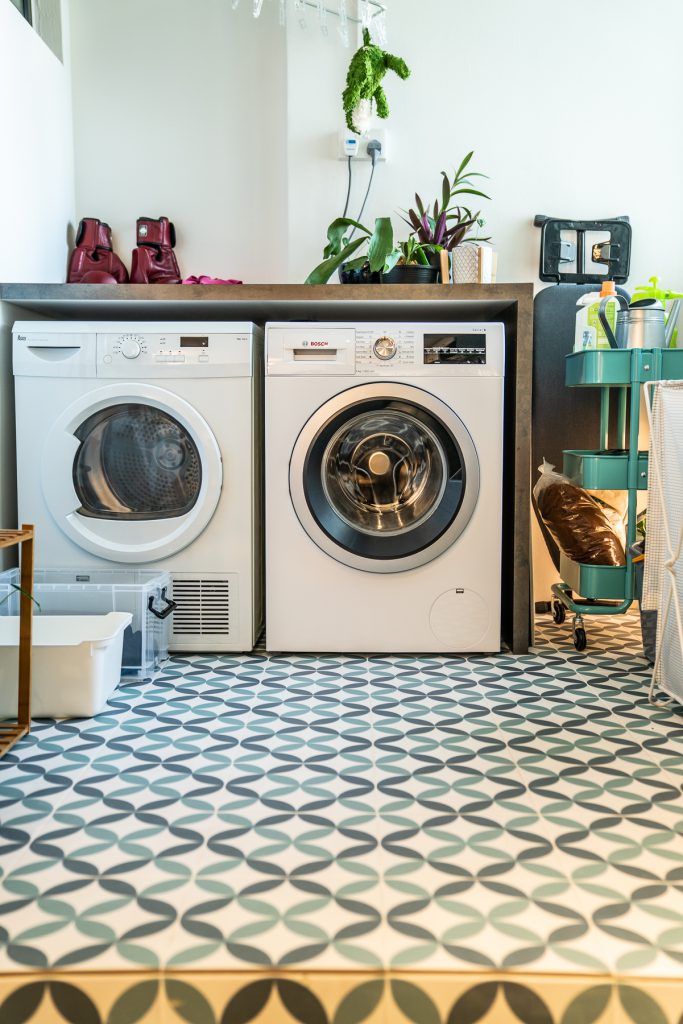 The service yard
To the couple, the functionality of the space was of utmost importance. For instance, in the living room, a large wooden cabinet containing utensils and cutlery is placed next to the dining table. "As we have guests over regularly, storing the cutlery in the living room will save us having to walk back and forth the kitchen," Grace explains.
The couple enjoying an afternoon coffee
Upon closer look, one will notice that the lights in the kitchen are intentionally misaligned. "While having the lights evenly spaced out makes aesthetic sense, they wouldn't be able to fully light our kitchen cabinets – we decided that functionality was more important and went ahead with the light placement that best suits our needs."
The bedroom
The bathroom
No Place like Home
While their renovation journey was mostly smooth, Grace and Josh share some of the lessons learnt. "Some installations took place after we'd moved the new furniture in and we had to shift and clean them repeatedly. Admittedly, this was a little frustrating."
When it comes to engaging and communicating with interior designers, the couple advises: "Don't be afraid to speak candidly! It's important to hold an open and honest communication with each other about the house, so find an interior designer that you're comfortable working with."
When asked if they've a favourite spot within the house, the couple laughed and responded, "We love every part of the house. You won't believe it but when we were on our honeymoon, we couldn't wait to come back to the comfort of our home! That's how much we love our new home."