Rachel and Zhuang Yu's 4-room flat in Commonwealth is minimalist, bright, and filled with trinkets from their travels to Japan—a home that perfectly encapsulates their love for the land of the rising sun.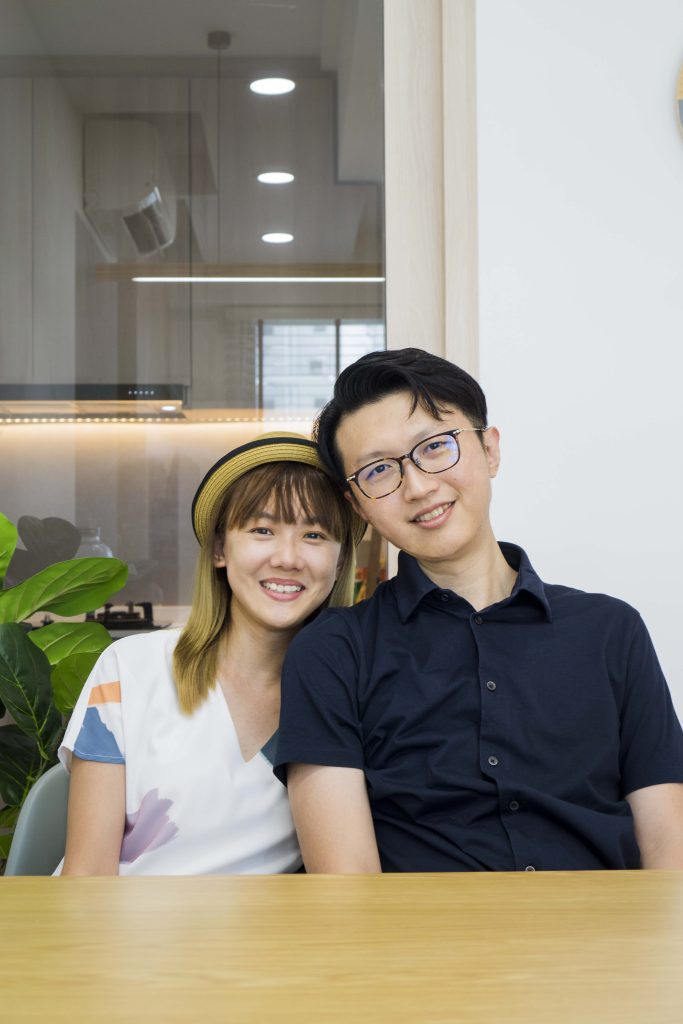 Home owners Rachel and Zhuang Yu
Designing the Home
When it came to designing their home, Zhuang Yu and Rachel wanted to replicate the cosy simplicity of Japanese interior design, as they are huge fans of Japan and its culture. For example, the living room feature wall, with its clean linear pattern, is reminiscent of bamboo walls.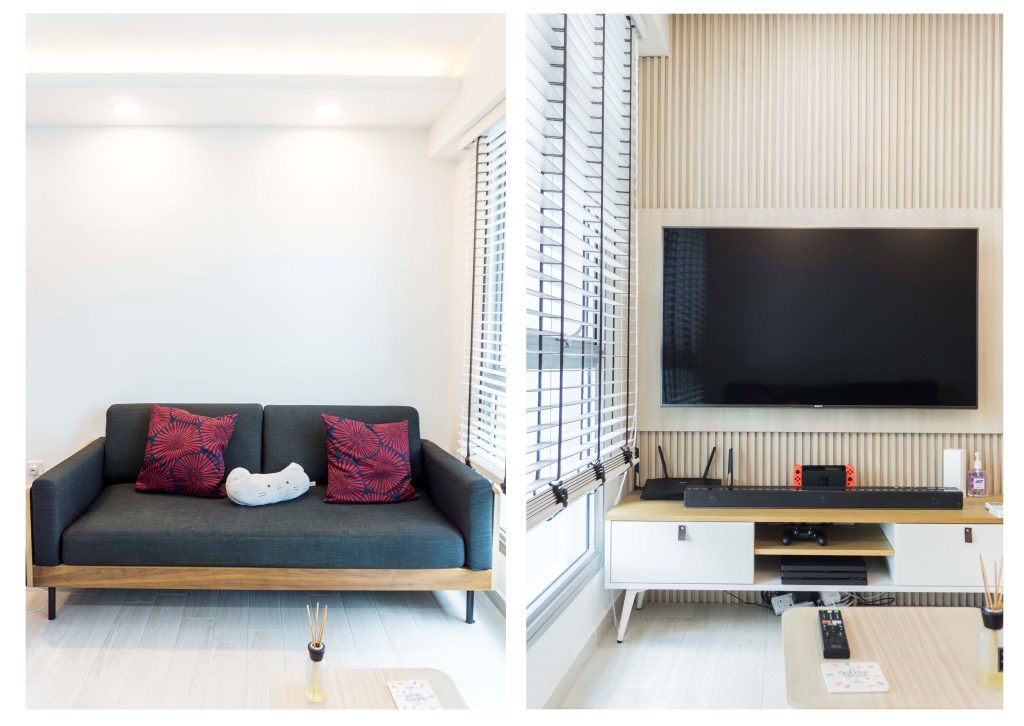 The living room
"To add a different dimension to the overall interior aesthetic, we also borrowed some minimalist Scandinavian influences," Rachel adds.
The result is a beautifully-executed Japandi theme, featuring white walls, wooden accents, and a complementary colour palette of muted colours such as light grey and pastels for an added touch of cosiness. Wooden flooring, common in Japanese and Scandinavian homes, round up the look. However, instead of the relatively popular vinyl flooring, Rachel and Zhuang Yu splurged a little on wood-look tiles. "We prefer the texture of tiles," Zhuang Yu explains. "Also, we thought that tiles would be more durable than vinyl!"
Rachel's favourite spot at home is the light-drenched dining area, a harmonious showcase of Japandi elements. "Sitting here makes us feel relaxed – it's as if we are at a cafe in Japan," she laughs.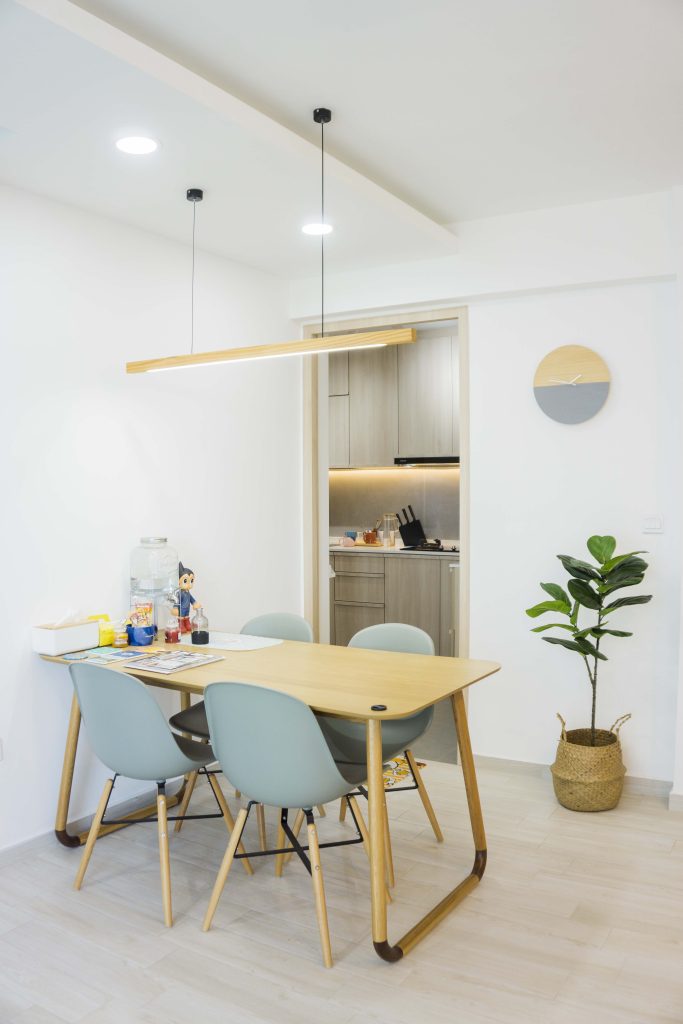 The dining area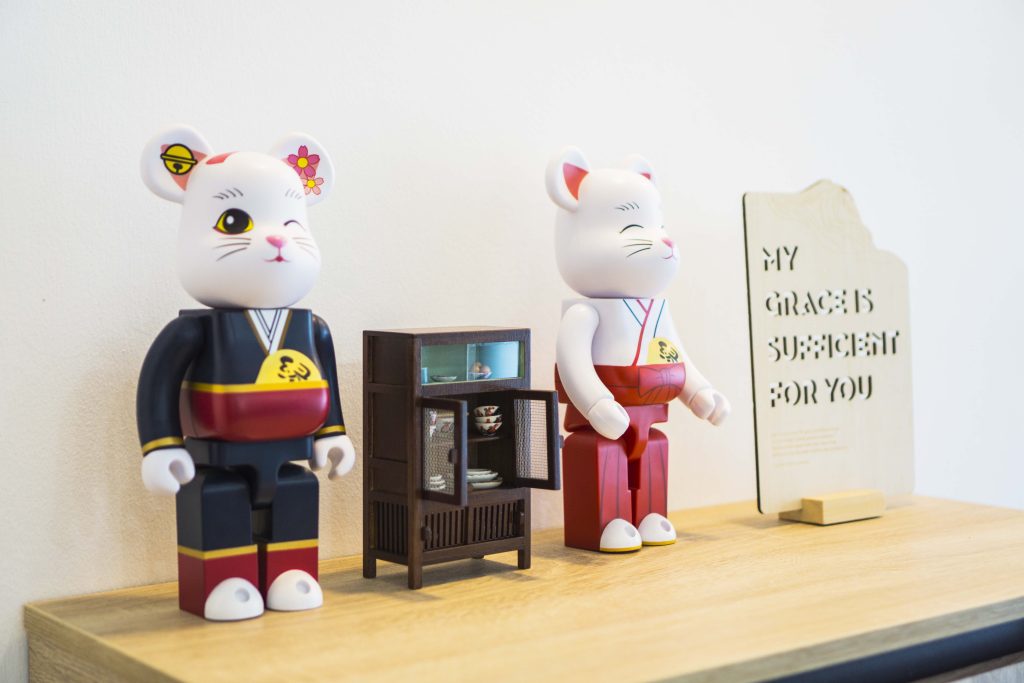 Japanese figurine displays on their wooden shoe rack
"We also included circular elements and soft corners for our house as too much white and wood can make a house feel impersonal," Rachel explains. This includes statement lightbulbs in the master bedroom, customised semi-circular wardrobe handles, as well as a round mirror and sink in the bathroom.
It is a design element fitting of a Japanese-inspired home, as circles hold heavy symbolism in the culture—signifying continuity, balance, and completeness.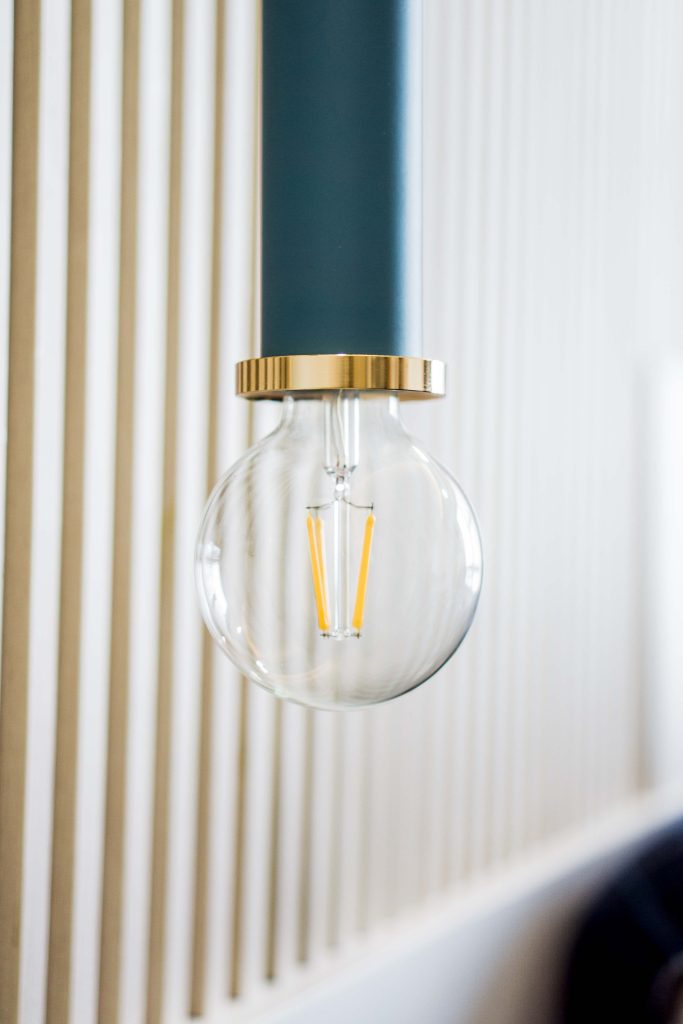 Rachel and Zhuang Yu's master bedroom features a series of round elements, including a statement lightbulb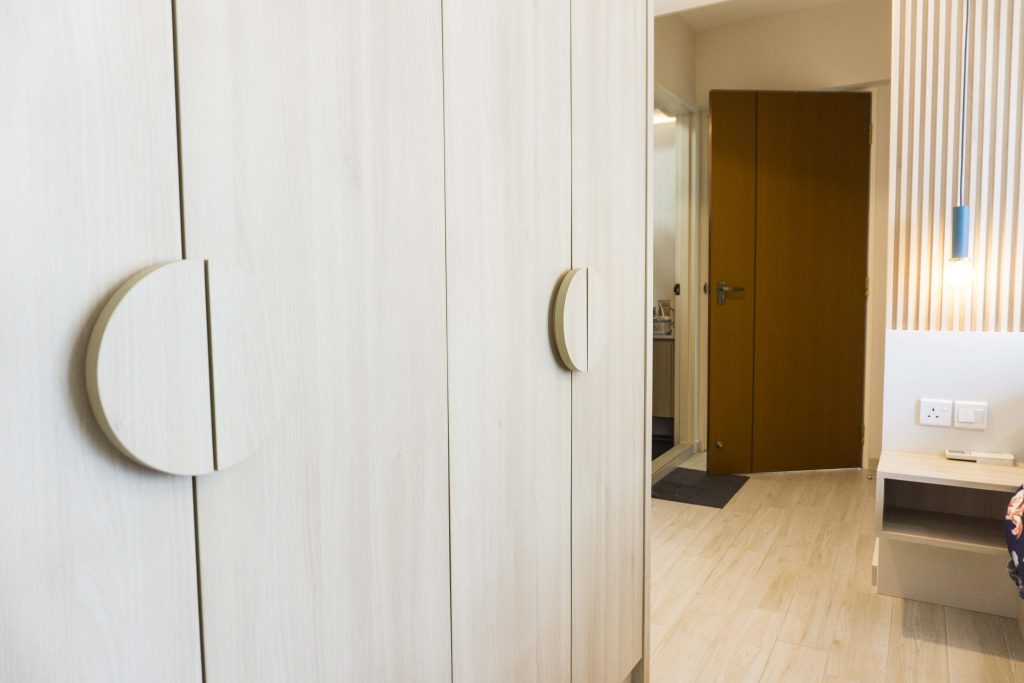 The customised semi-circular handles of their wardrobe fit with the theme
Their toilets also feature a round mirror and sink
A Home for Hobbies
Rachel's ceramic works
The couple has also carved out dedicated spaces in their home for their hobbies. "I have been practising ceramic arts and recently bought a ceramic wheel to improve my craft. Compared to a workshop, a home studio gives me the comfort and freedom to practise at my own pace," Rachel says.
"I currently make decorative pieces, and hope to create crockery such as cups and plates to use in our home in future," she adds.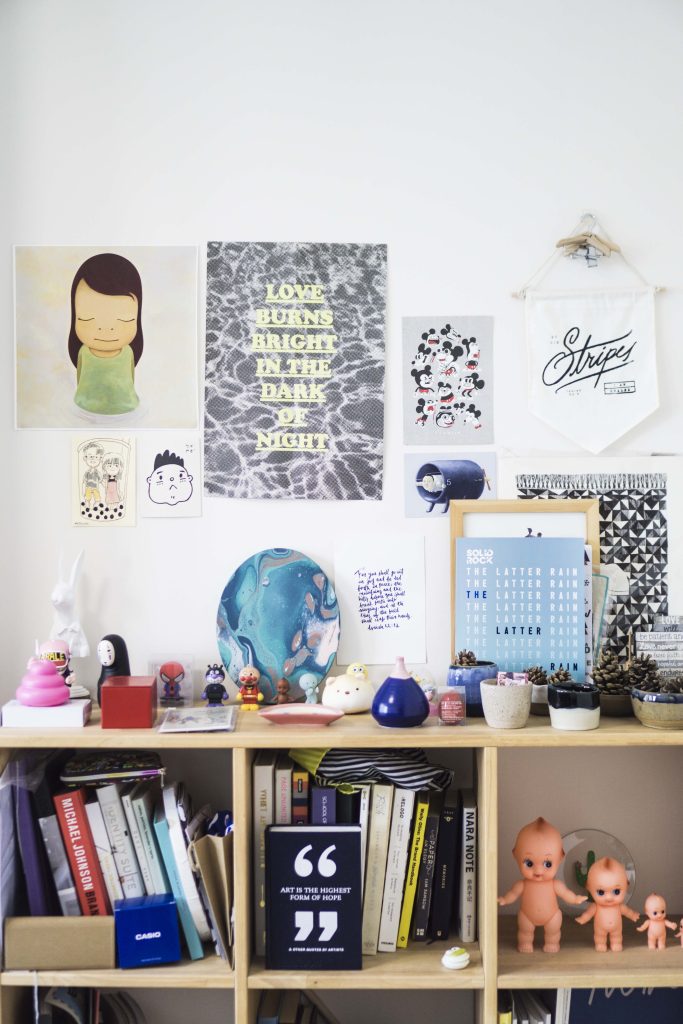 Rachel's pigeonhole shelves
"I am a graphic designer and have lot of design books where I draw inspiration from. I place these in my pigeonhole shelves," Rachel says.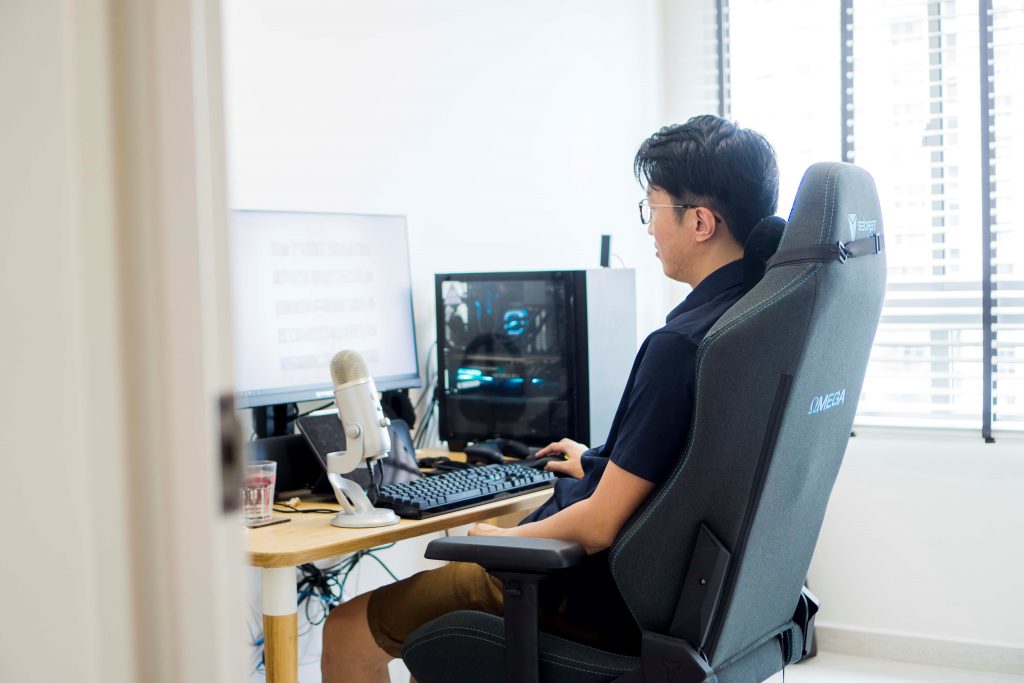 Zhuang Yu's man-cave
Zhuang Yu's 'man-cave' is a gamer's paradise, featuring a high-functioning LED-lit CPU that supports graphic-intensive games, an ergonomic chair for maximum comfort, and a pair of wireless headphones with Bluetooth microphone for the best gaming experience.
Zhuang Yu is also an avid anime fan, and his room features his favourite figurines that he had collected from the couple's trips to Japan, on shelving that is similar to Rachel's.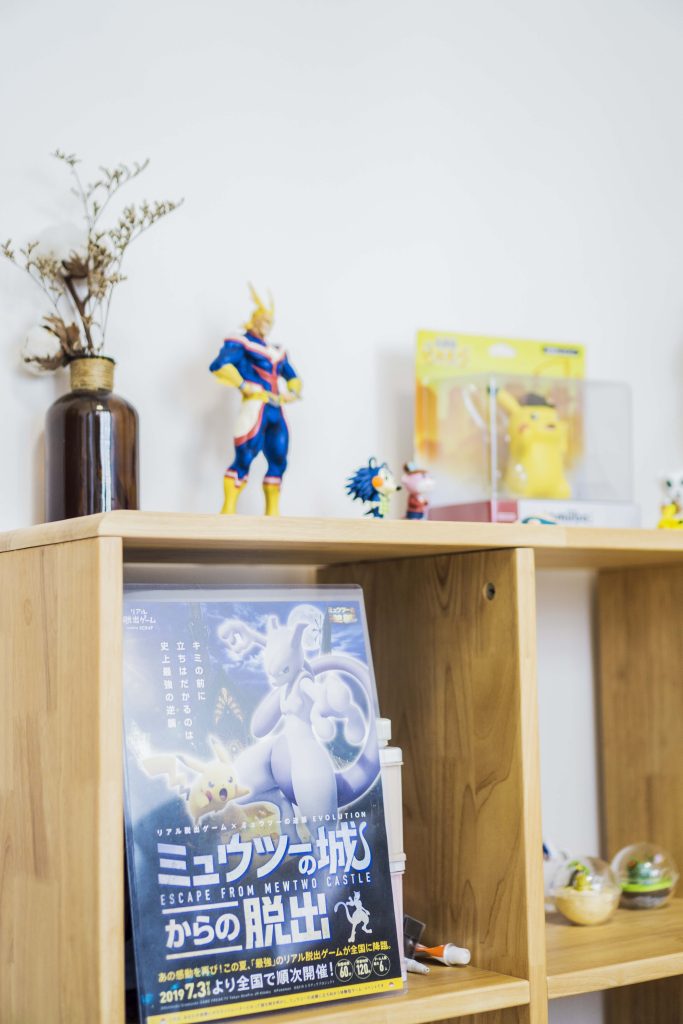 Zhuang Yu's collection from Japan
Renovation Tips
When it comes to renovation tips, Rachel iterates the importance of good financial planning. "In addition to having an overall budget, Zhuang Yu and I further apportioned budgets for each living space such as the living room, kitchen and master bedroom. Having a more detailed budget helped us to better manage the overall costs," Rachel advises.
They also suggested purchasing bathroom accessories, décor and lighting online as it may be cheaper. "I bought most of my stuff on Taobao. However, do check out the sellers' reviews and ratings before purchasing from them," Rachel recommends.