Stepping inside the five-room flat, one can't help but marvel at the amalgamation of colours and textures. "I didn't have a specific theme when I was designing the house because I couldn't choose between them," Grace laughed. "But I do know that I love to be stimulated by visual elements, so my home is really colourful."
From deciding on the colour palette to picking out the furniture to painting the walls, Grace had put the house together from scratch. "My husband is really easy-going, so he leaves the décor to me," she grinned.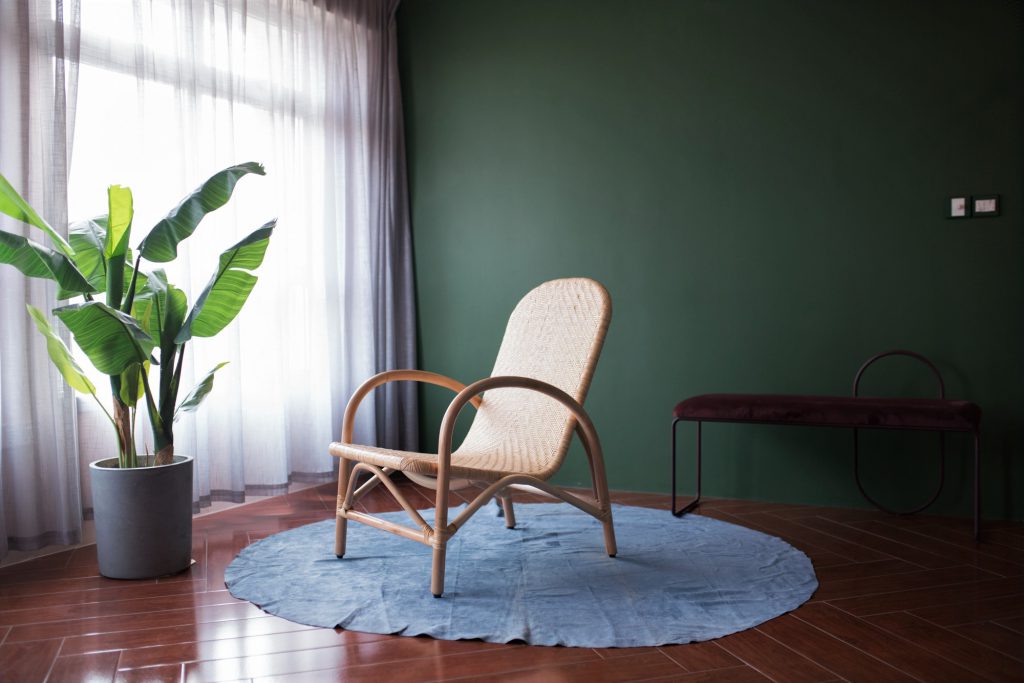 Located in Bukit Batok, the flat is a stone throw's away from the MRT station and amenities such as hawker centres and polyclinics – one of the primary reasons why she fell in love with the neighbourhood. "We got pretty lucky when purchasing our flat," Grace shared and continued, "We opted for the Sale of Balance flats in Bukit Batok and had only two units in our block to choose from – one unit was booked on the flat selection day but we're still very pleased with our unit."
In addition to using more than 10 colours on the walls of her home, a variety of textures are found throughout the flat. "When browsing for home decor ideas, my main goal was to have an aesthetic space. This resulted in a carefully curated party of colours and textures that include glass, coarse stones, leather, metal and more!"
With sewing machines, materials and bags hanging off nearby racks, one can easily guess Grace's line of work. The founder of GSEWS, a venture that specialises in customised bags, Grace was an architecture student at the National University of Singapore (NUS) when she uncovered her passion for sewing and in particular, bag making. 2 ½ years into the course, she made the life-changing decision of dropping her degree to pursue her passion.
"Honestly, the further I was into the course, the more I thought I was not suited to be an architect," Grace said. "I was making and selling bags while in school, and it dawned on me that I am more of a craft maker than building designer. That was when I decided to make the switch."
Considering the importance of her home workstation, Grace was extra meticulous when designing the space. "Having the option to hack the partition walls was very helpful as it resulted in a wide rectangular area that gave us ample layout possibilities," Grace smiles.
"The workspace also features the only white walls in the house as I use them as the backdrop for product photoshoots."
Putting the Pinterest-worthy home together however, did come with its fair share of challenges. Every piece of furniture complemented the overall aesthetic, something Grace was particularly mindful of. "Our renovation budget was tight and my design ideas such as the fluted glass sliding toilet door and marble kitchen wall were not easy to execute."
"I had to look for cost-friendly alternatives like marble-printed tiles for the kitchen countertop that was more affordable than the regular quartz material, but with the same durability," Grace explains.
"But I have to say that this made the renovation process more fulfilling. Take the glass sliding door for example – we had to source for the different components of the door (hinges, sliding track, rollers, glass, door handle, door lock) before assembling it ourselves. The process was rewarding as it helped widen my knowledge of materials and construction methods tremendously." From the customised high table in the living room to the doorknobs, Grace's home is a careful curation of both overseas and local furniture.
So what are some renovation tips Grace has for homeowners? "I find visualisation aids very useful, especially for those not intending to engage their interior designers or consultants. Personally, I recommend Home Design, an interior design mobile app that allowed me to visualise the furniture layout, wall colours and more to see what works and what doesn't", quips the homeowner.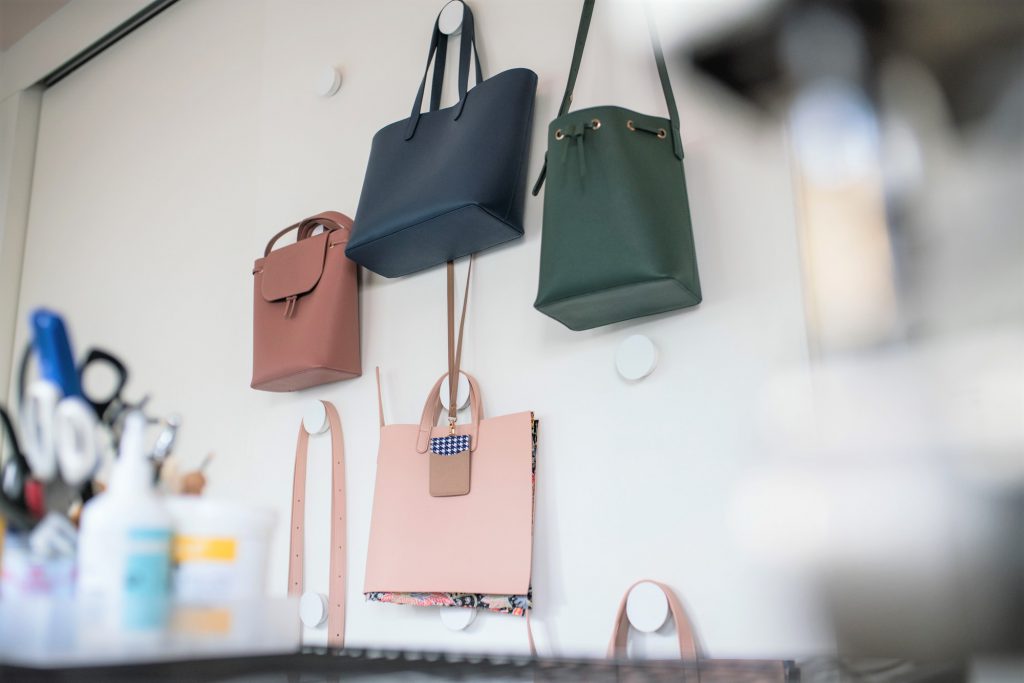 She also shared that how, even after one and a half years, she's still making tweaks to her home workspace. "The main objective is to keep it simple, neat and efficient for work," Grace says. "I'd put a lot of thought into the placement of the sewing machines, tables and tools but I'm still constantly making changes in order to improve the workflow. For instance, in order to save on space, I've replaced a stand-alone clothes rack with knobs to hang my bags on."
For aspiring home business owners looking to design their workspace, Grace highlights the importance of workflow visualisation. "Think about the space utilisation (especially if you're working with many tools or constantly need to move around) before planning permanent fixtures such as storage spaces and doors. It's helpful to keep your layout flexible with mobile shelves and tables as you'll tend to move them around as you make adjustments to your workspace."
Know of a gorgeous HDB home we should feature? Drop us an email at mynicehome@mailbox.hdb.gov.sg!
By Adeline Ang