It caused a social media storm: wild chickens seen settling inside miniaturised buildings at Everton Park, inspired by an actual HDB block around the area. Tiktok users even quipped that chickens "had to BTO"!
Divaagar, the creative mind behind the installation, was taken aback by the warm reception to his commissioned artwork. "People were leaving comments that the chickens could not get a BTO as they were still too young, while others wanted me to create installations for other animals. It was quite great to see," Divaagar laughs. "I was surprised, and of course relieved, that it took off so quickly and was well-received."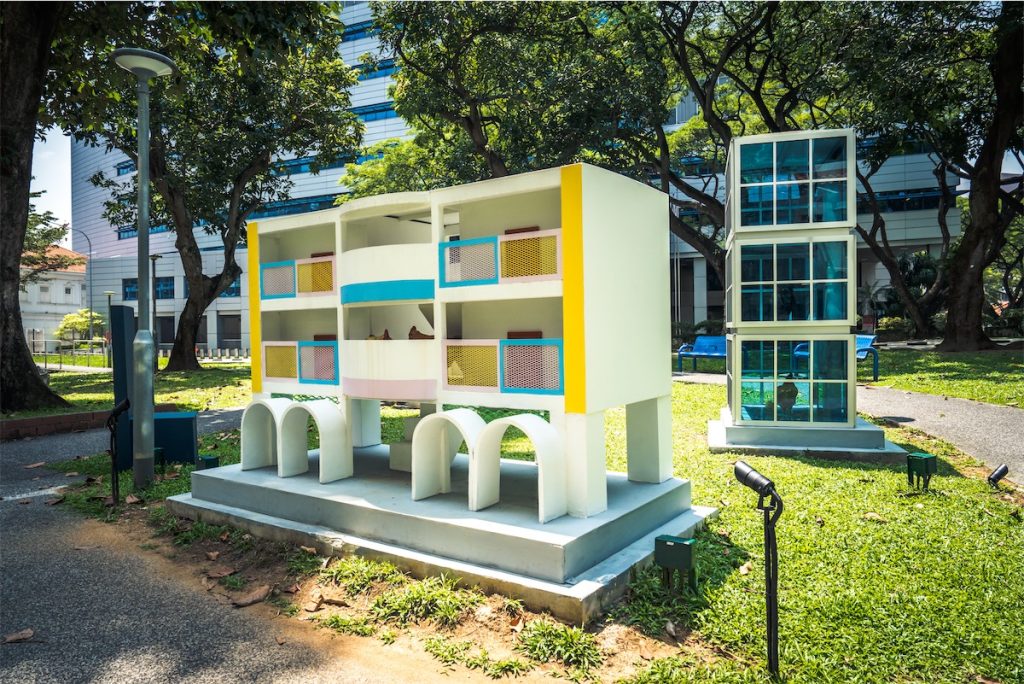 Homes for Feathered Friends
As the brief was to create an artwork for Everton Park, Divaagar visited the area often to get to know the neighbourhood. What caught his eye was the intricate and decorative elements of the architecture, the contrast between buildings old and new, and interestingly, that junglefowl roamed freely between the intersections.
Many young families living in the area were thrilled by these feathered friends and that prompted Divaagar to study small-scale chicken housing and eventually made him want to create "something cute" for Everton Park.
The three types of dwellings were built to reflect different types of housing that co-exist harmoniously at Tanjong Pagar: historical shophouses, glass-clad skyscrapers, and HDB blocks. For the HDB block, even the iconic curved lines and porous architectural elements of Block 1 Everton Park were adorably replicated in the diorama. "Sometimes when you create miniature versions of large-scale items, you can really start to appreciate their details," Divaagar reflects.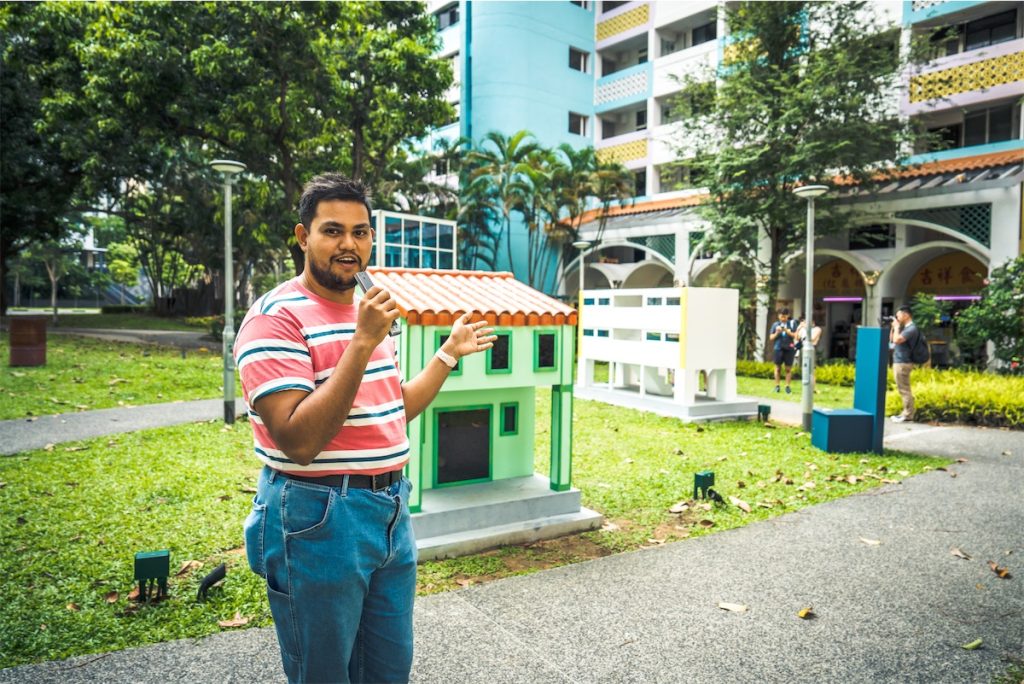 A Lifelong Artist
Art has been a big part of Divaagar's life since young: "The earliest memory I can recall would be winning first place in a Racial Harmony Day colouring contest at Hong Kah Community Centre when I was a child," he laughs. "The interest in art has always been there, and I've kept at it. I enjoy looking at how people form relationships to things, places, and each other and derive themes from that." Divagaar has made his name in creating art installations that connect people and physical spaces. He explains that through his art, he aims to spark memories and conversations about the significance and meaning of a particular space.
In 2021, Divaagar created 'The Love Void' at a void deck in Pasir Ris, which transformed the space with floral vinyl stickers and flower decorations at the staircase and wall, echoing experiences of significant activities that have taken place.
"My void deck in Jurong is one of the most-commonly used spaces in the neighbourhood, for events from funerals to wedding receptions. It is a place that has witnessed so many significant life events and I find it intriguing that despite holding the collective memory of the community, it is always returned to a blank slate thereafter," he explains.
Unlike the transient activities at the void deck, Divaagar's Everfowl Estate is a part of The Everyday Museum's Port/traits of Tanjong Pagar Art Trail, along with a handful of other site-specific artworks installed around the Tanjong Pagar area. All the artworks will be on display from now till 9 March 2025.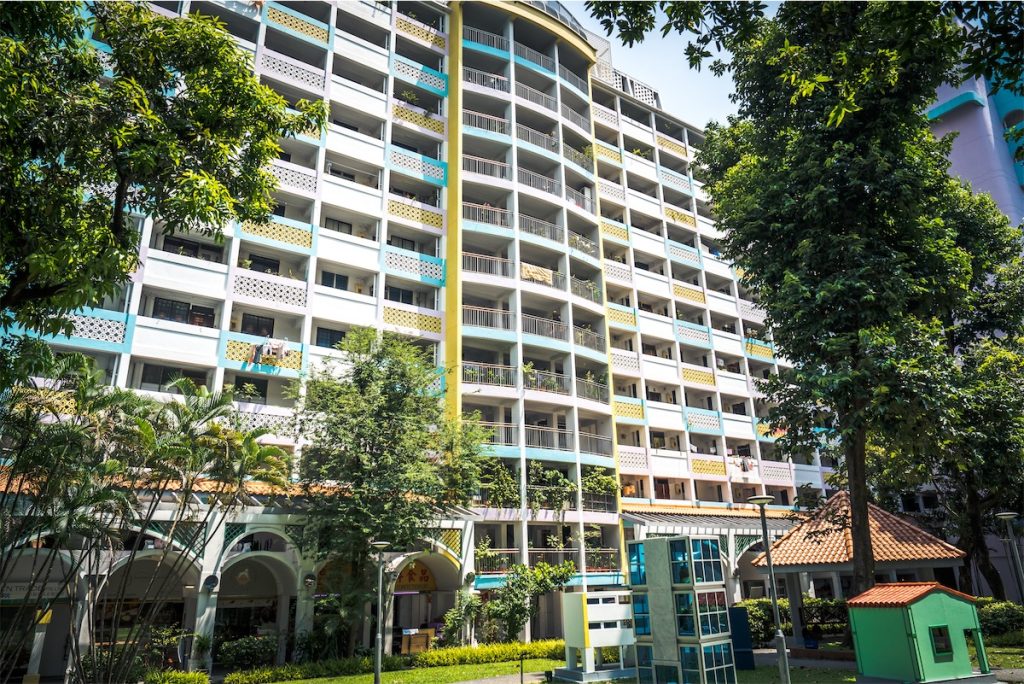 See both the big and mini HDB blocks for yourself at Block 1 Everton Park, and keep a look out for the live junglefowl residents when you are there!