If you have ever flown a drone in Singapore, you would know that the regulations here aresuperstrict. Most areas are restricted, or require a permit to fly over. But lucky for you, we have scouted the most photogenic heartland spots to do drone photography. Guess what is the best part? It is free and legal.
1. Fajar Hills – Fajar Road
One of the things to look out for when taking drone photos is patterns. The roads and pathways often intersect in interesting ways that will make your drone shot 'Hypebeast-worthy'. For example, this photo works because of the semi-circle formed by the road surrounding the project.
Landscaped roof gardens also turn out great in drone photos.

2. Segar Grove – Segar Road
The lush greenery at Segar Grove covered most of the pathways in the project, so I decided to take a photo from an angle rather than the typical top-down perspective. It looked pretty cool too!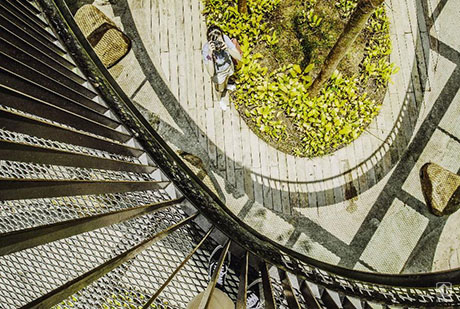 3. Casa Clementi – Clementi Avenue 1
Casa Clementi isthelargest HDB project I came across … which is awesome because it means there are a million possible angles to shoot from. There is a playground, fitness corner, a 660m jogging track – everything you can imagine!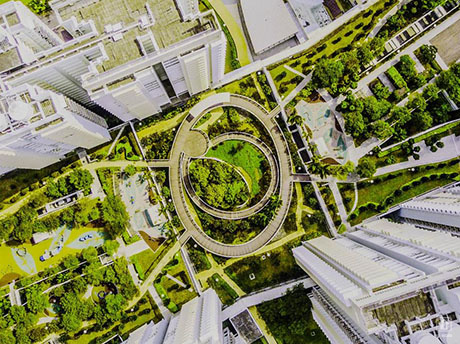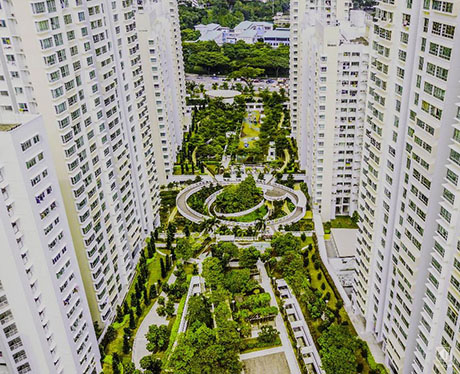 Another tip is that flying at a higher altitude does not necessarily translate into a nicer shot. Sometimes it might be better to zoom into a unique pattern, so that you retain the focus of the photo.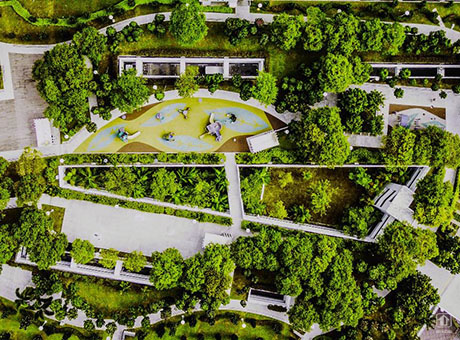 If you enjoyed this article, leave us a comment on Facebook page and stay tuned for part 2 of our adventures!