Our #HDBeautiful blocks are all well-designed and feature a ton of greenery, but they're definitely not cookie-cutter. We've completed many new BTO developments recently, as we catch up on our construction schedule post-pandemic.
Here are some very Instagrammable new BTO blocks to look out for, as well as some tips to nail that picture-perfect architectural shot.
1. Play up colour and perspective
Colours make our blocks #HDBeautiful! If you're looking to play up the hues of the heartland, remember that sometimes less can create enough visual impact. Instead of overwhelming a space with a kaleidoscope of colours, frame the shot to emphasise key focal points, such as the bold tones of the Tampines GreenVines façade.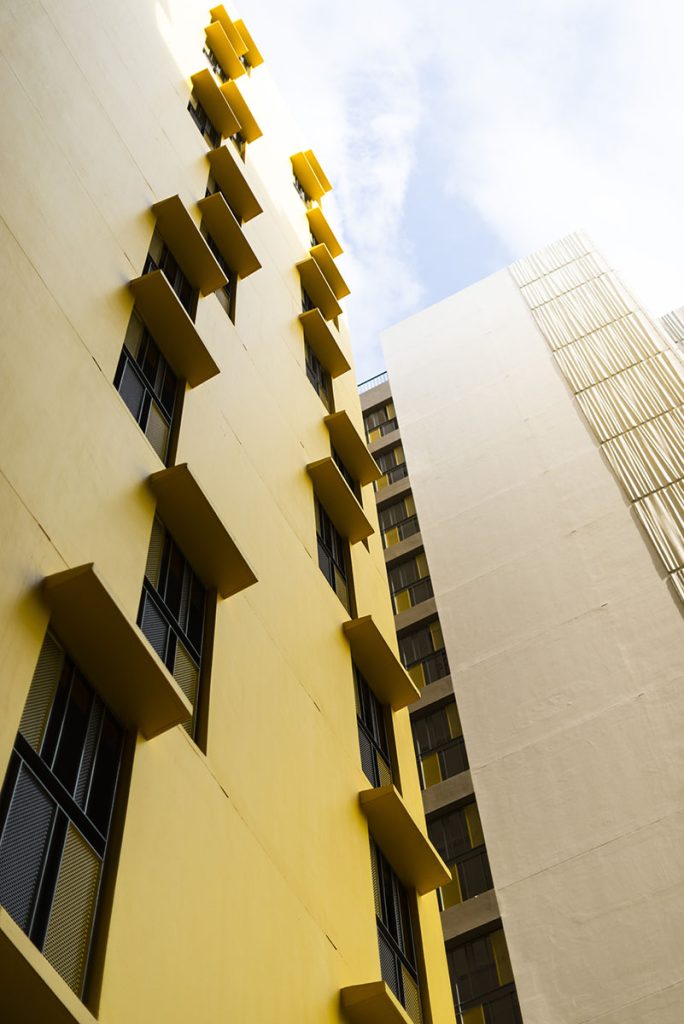 In taking your shot, switch up your perspectives and don't just shoot at eye level. Low angle shots can make your subject appear grander or more imposing, while using a "frame" for your shot can highlight unique features of the development, such as this nature-themed playground at Woodleigh Glen in Bidadari.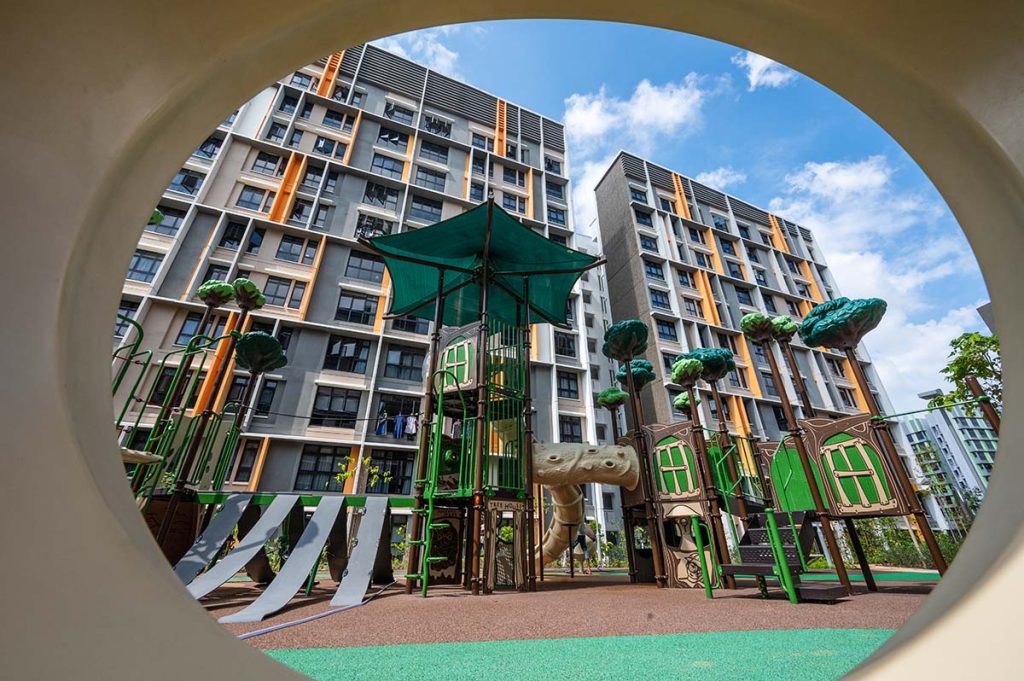 2. Seek balance between greenery and architecture
Landscaping offers visual relief and can help soften the harsh edges of a development. In a photo, trees, leaves, and flowers also add texture, and perhaps even an unexpected pop of colour.
You'll have no trouble finding greenery in any HDB project. Look for rooftop gardens, courtyard gardens, and common greens, and frame your shots to include both the architectural elements and surrounding greenery.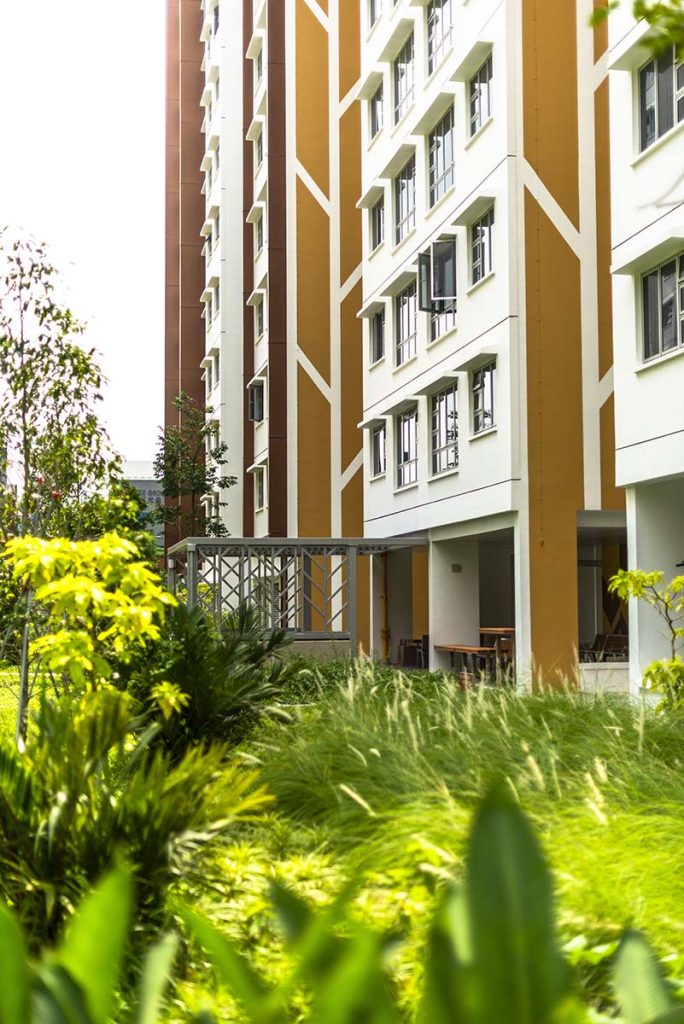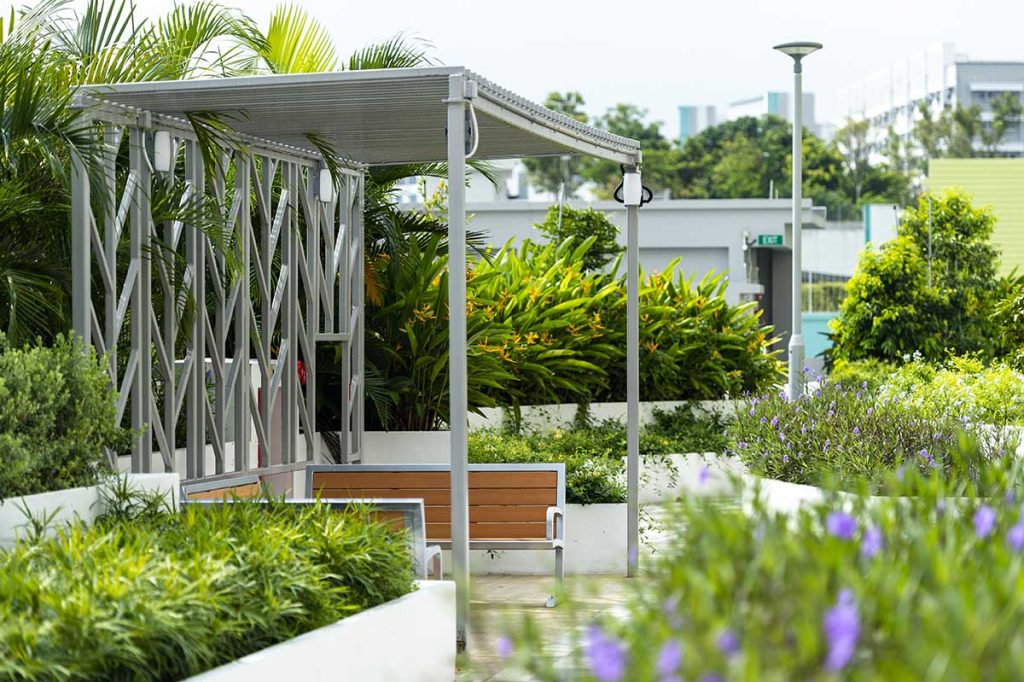 3. Capture the beauty of lines and curves
You can find lines and curves in HDB projects all over the island. Straight lines can be found in a bridge or even HDB blocks set against the sky as a canvas. Curves offer a sense of fluidity and grace – spot them in organic shapes in the landscaped common areas for example.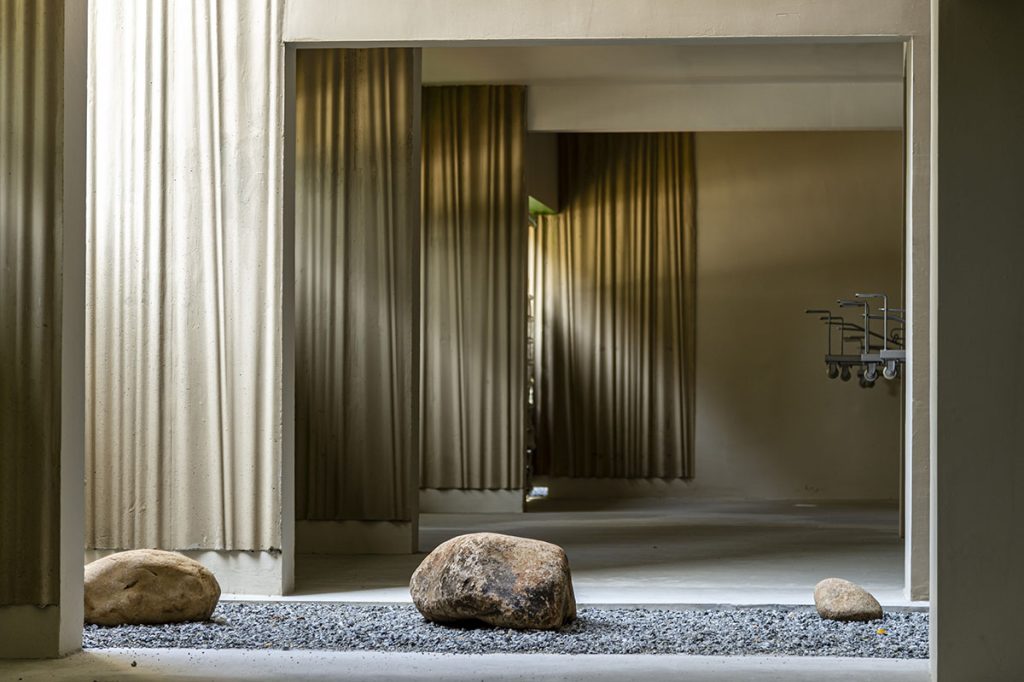 Use the rule of thirds to frame your photos, placing key elements along gridlines or at their intersections. Leading lines such as railings, help to draw attention to certain details in the photo.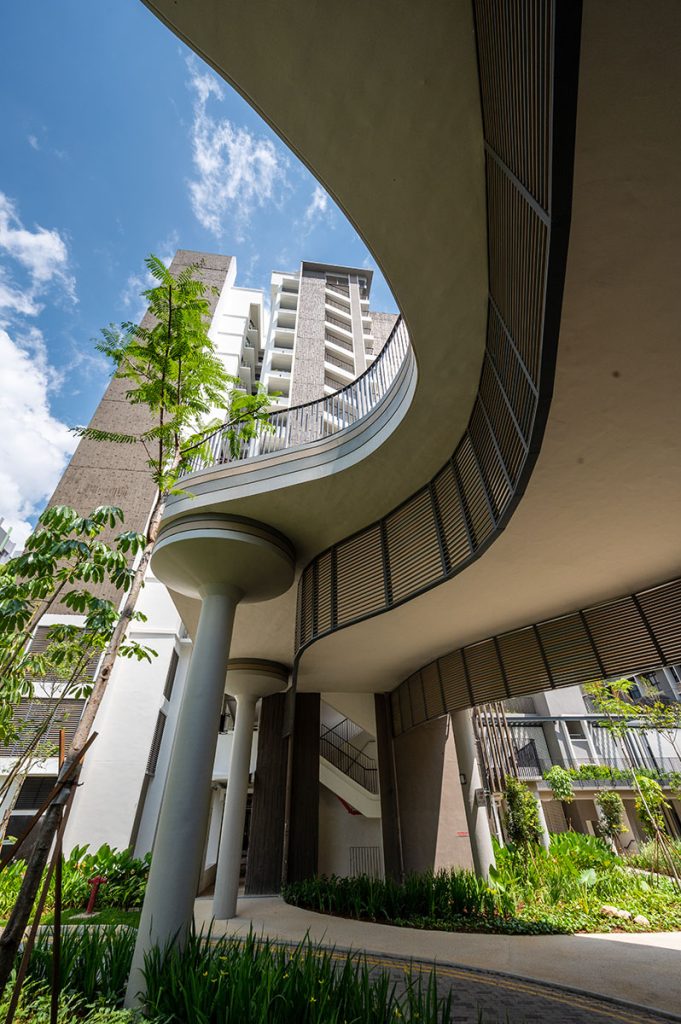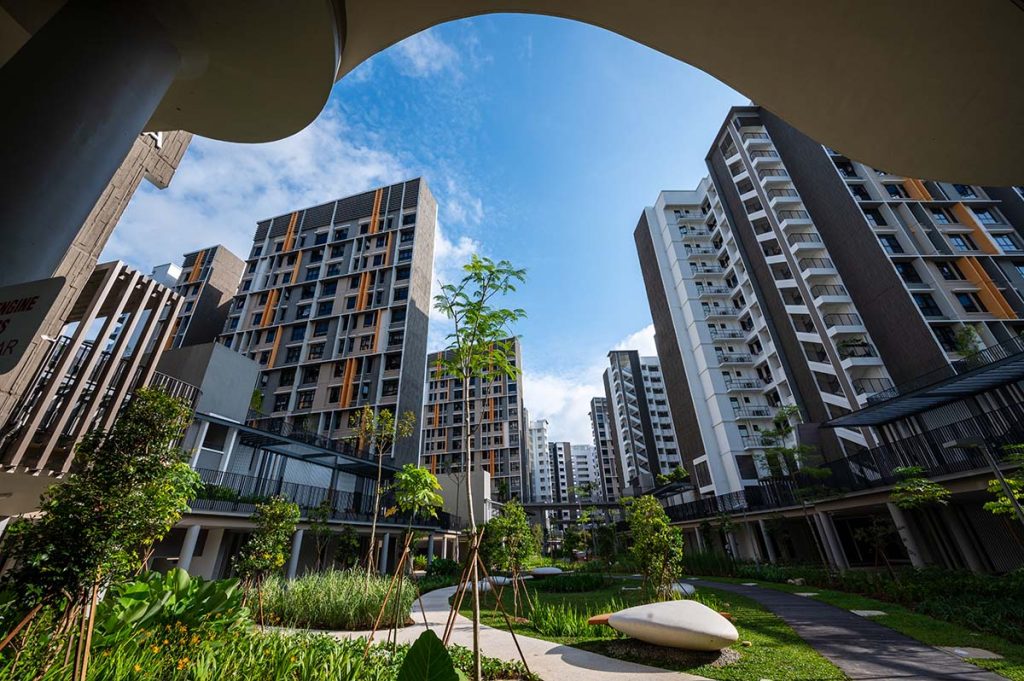 4. Remember to post-process your images
Post-processing is an important step as it enhances your images and makes them stand out. Tweak various aspects of your images such as colour balance, contrast and exposure, to achieve different looks. These can range from dramatic monochromes to dreamy film-inspired tones. Who knows, you might even end up developing a signature look!
Take a walk around the heartland and capture the new #HDBeautiful blocks that are taking shape in your 'hood.
Submit them for the Canon x HDB New Blocks in My Hood photo contest and stand to win prizes! Contest runs from 12 June 2023 – 10 July 2023.