1. Town of the Seafarer, Kangkar, prosperous harbour, and Sengkang – they are all accurate references to the same place. Way back in the 1950s, it used to be a fishing village and port, and was home to rubber and pepper plantations.
The tandem development of housing and transport infrastructure has helped speed up and steer its transformation into a bustling, modern town where many Singaporeans have chosen to anchor their lives.
2. Similar to other new towns built by HDB, the block numbers in Sengkang indicate the neighbourhood the blocks are located in, and are numbered according to when the areas were developed.
Rivervale area was the first to be developed, and all the blocks in that area begin with the number 1. This is followed by Compassvale, Anchorvale, and Fernvale, with their blocks numbered in the 2, 3, and 4 hundreds, respectively. Hopefully with this new knowledge you will be able to better find your bearings if you find yourself in Sengkang.
3. Many blocks of flats in Sengkang also have a unique design motif that runs across different developments. If you are the kind who walks with your eyes glued to your phones then this may be new to you. On the facade of the flats, you may see these pole-like structures running a few floors up from the ground floor. These are also known as pilotis, or stilts, and are reminders of the support beams of 'kelongs' and tree trunks of the old plantations in the area. If you were to look up, you would also find beams on the facade that resemble the masts of ships.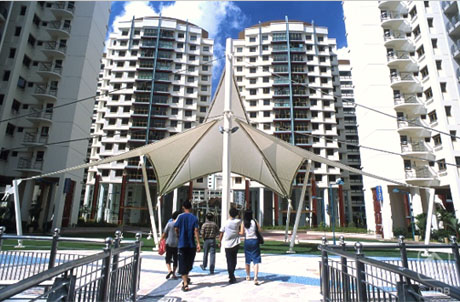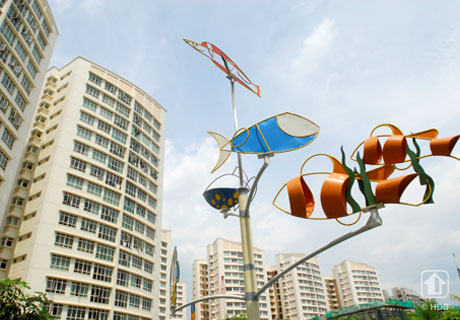 4. While the area has been 'de-ported', there continues to be a water body separating the eastern and western ends. Along the flanks of this channel sits the Sengkang Riverside Park that you can easily navigate through on a two-wheeled vessel, without having to worry about the tide and current. The views from here are definitely 'see-worthy'!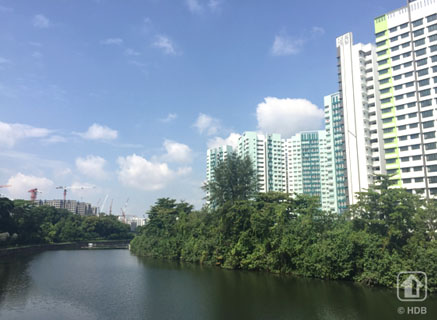 If you have yet to experience your first odyssey in Sengkang, it is time to be your own captain, grab your first mate, and get sailing.
Bon Voyage!
If you have stories to share about other HDB towns, drop us an email at mynicehome@mailbox.hdb.gov.sg