Named after the Temak trees that previously populated the area, Bukit Timah is possibly most renowned for being home to Singapore's primary rainforest reserve ­­­– Bukit Timah Nature Reserve and Bukit Timah Hill. Since witnessing Singapore's surrender to the Japanese during World War II, Bukit Timah has undergone several developments to become the bustling estate it is. Today, the estate houses over 2,550 flats with approximately 8,400 residents – one of whom is 87-year-old Safiah.
The first group of residents to move into the stretch of flats along Farrer Road, Safiah had moved into her 4-room flat with her husband and 8 children in 1973. "Back then, the surrounding area was a kampong," recounts Safiah. "Our block was the first high-rise residential building and it was funny because I was afraid of living on high floors – I chose my current block as it was the lowest."
"We used to live at Cumberland Lane (an area within Little India) but were offered alternative housing locations when the area underwent redevelopment. There was Kallang, Balestier, Farrer Road…," Safiah recalls.
"I chose Farrer Road as most of my neighbours from Cumberland Lane wanted to move to the area. When I first saw the block, I thought it looked like a hotel. The windows were originally wooden and yellow-ish in colour ­– very nice!"
Bukit Timah has a number of amenities, such as Adam Road Food Centreand the Empress Road Market. "I used to have to walk to Queens Road for grocery shopping," says Safiah. "But now, I can just walk across the road to Empress Market. I love the market because of all the familiar faces, all the people from my generation."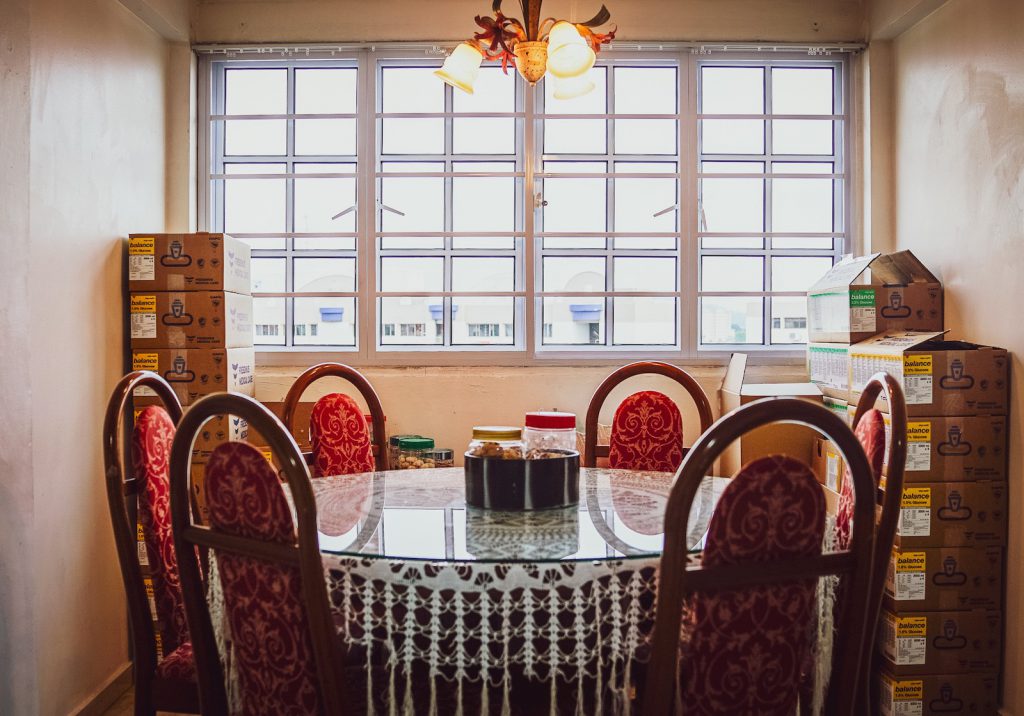 In addition to the Empress Road Market and Food Centre, the neighbourhood has also undergone the Main Upgrading Programme (MUP) that was completed in 2000. "The block is repainted every 5 years, that's why the block is 46 years old but still looks so nice!"
Living with her helper, the 87-year-old currently rents out one of the bedrooms of her 4-room flat out to supplement her retirement needs.
"I like the location because it's familiar," smiles Safiah. "I don't go out a lot and if I do, it's to the same places – shopping at Bugis Street and Singapore General Hospital for my medical appointments. Sometimes my son will bring me over to his place and stay for the weekend, but I like to stay in my own house because that's where I feel most comfortable."