Ching Gok Wah remembers the moment he first stepped into his family's 3-room flat in Toa Payoh in 1970, after moving from a small shophouse in Dawson estate. "I was in awe. The bedroom, living room and kitchen were all separated by concrete walls—not like the wooden self-made partitions in our old shop house," he recalls.
"Back then, most of the buildings in Singapore were low-rise. So these tall HDB flats, which looked as though they were almost touching the sky, were like nothing we ever saw before," Gok Wah says.
Home in a Pioneer Town
Previously a swampland consisting of kampungs, Toa Payoh is the first satellite town planned and built by HDB in the 1960s. Over the years, Toa Payoh has undergone various makeovers, including a comprehensive rejuvenation in the 1990s under the Estate Renewal Strategy, which saw refurbishment of the Toa Payoh Town Park. In 2002, Toa Payoh residents welcomed Singapore's first fully air-conditioned bus interchange integrated with the MRT station. In 2005, Singapore's first 40-storey HDB blocks were built in the town.
The rejuvenation of Toa Payoh did not stop there. A series of renewal plans under the Remaking Our Heartland programme, announced in 2017, will further refresh Toa Payoh. These plans include enhancing the vibrancy of the Town Centre with landscaping, more seating areas and sheltered rest areas, as well as introducing new housing developments in Caldecott and Toa Payoh East.
In fact, Caldecott is just a stone's throw away from Gok Wah's childhood home in Block 128 at Toa Payoh Lorong 1, where his mother and younger brother still call home.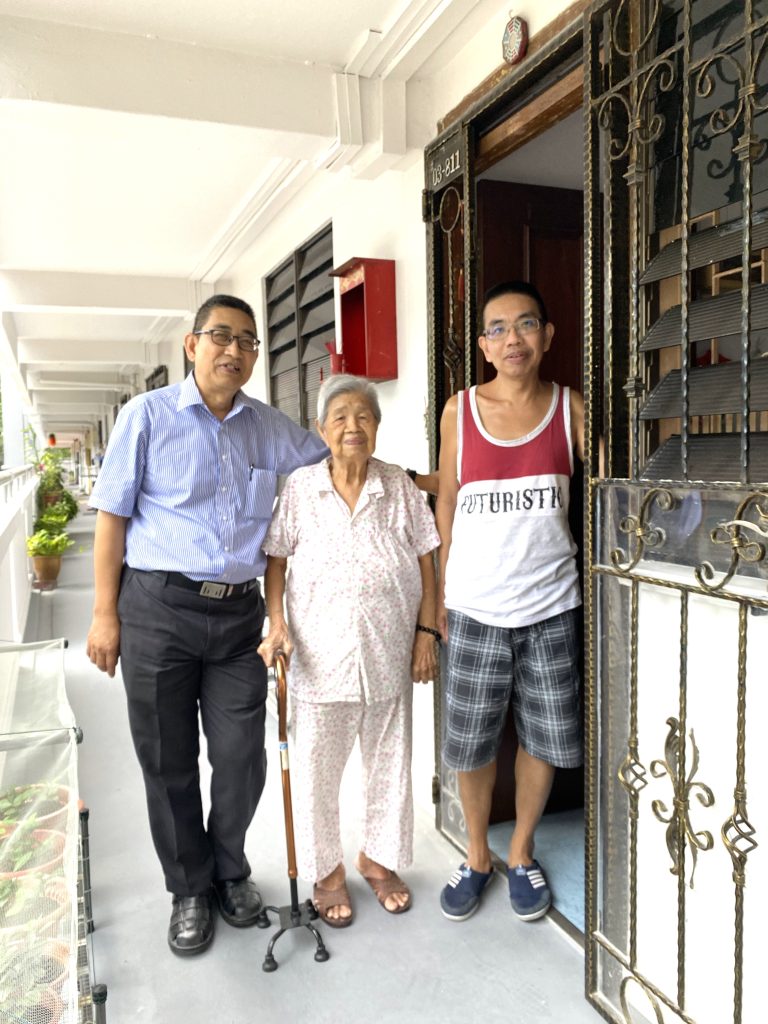 "Due to popular demand, we too had to ballot for our flats in the past—but without the convenience of a computerised system," Gok Wah laughs. "The balloting was held in a courtyard. There were two wooden boxes, one bearing the applicant's number and the other the flat unit. The Member of Parliament would draw one piece of paper from each box and the HDB officers would staple the two pieces of paper as confirmation," Gok Wah recalls.
Self-Sufficient Town
Beyond building modern homes, HDB had also planned for Toa Payoh to be a comprehensive and self-sufficient town with food outlets, provision shops, facilities and amenities to meet residents' daily needs within a stone's throw.
"Everything you need is in Toa Payoh!" says Gok Wah, who currently lives with his wife and daughters in a flat in Kim Keat Avenue.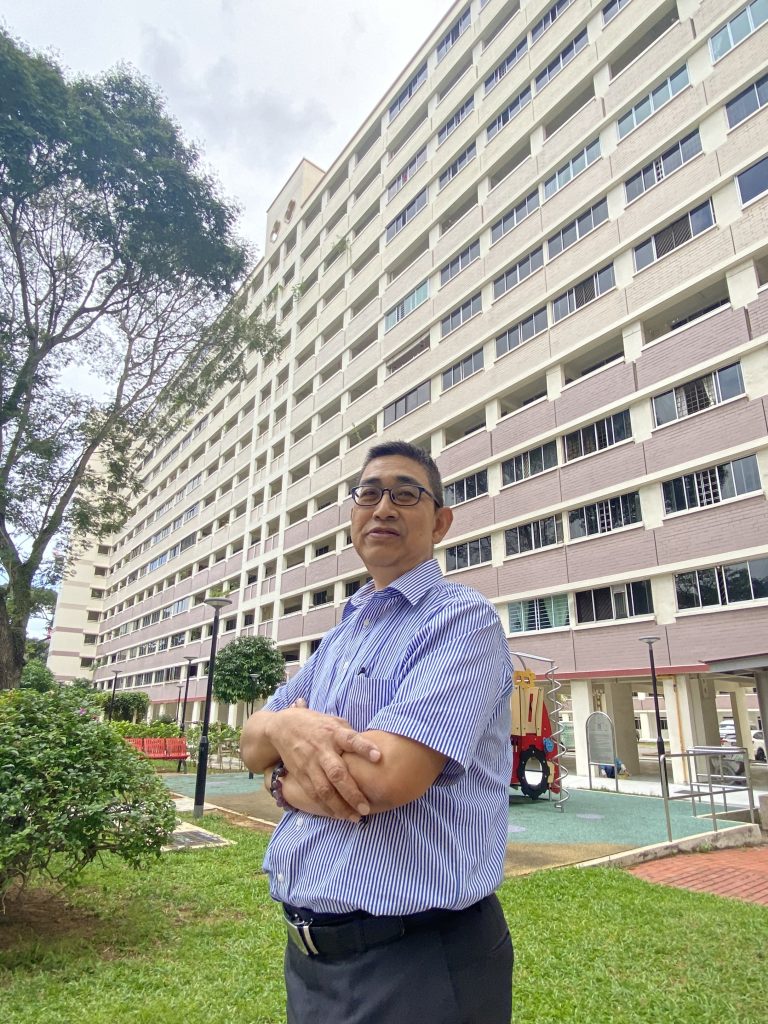 "There are parks, famous hawker food jaunts such as Chey Sua Carrot Cake and Teochew Handmade Pau, even my karaoke kakis live here," he jests, referring to his many old friends who have similarly chosen to stay put in a familiar community and living environment.
One of his childhood friends is Mr Cai, who owns a provision shop near Gok Wah's childhood home. "It is true. Despite being Singapore's first satellite town, Toa Payoh is so well-planned, in terms of connectivity and amenities. Once you live in Toa Payoh, you'll never want to leave." laughs Mr. Cai, echoing Gok Wah's sentiments.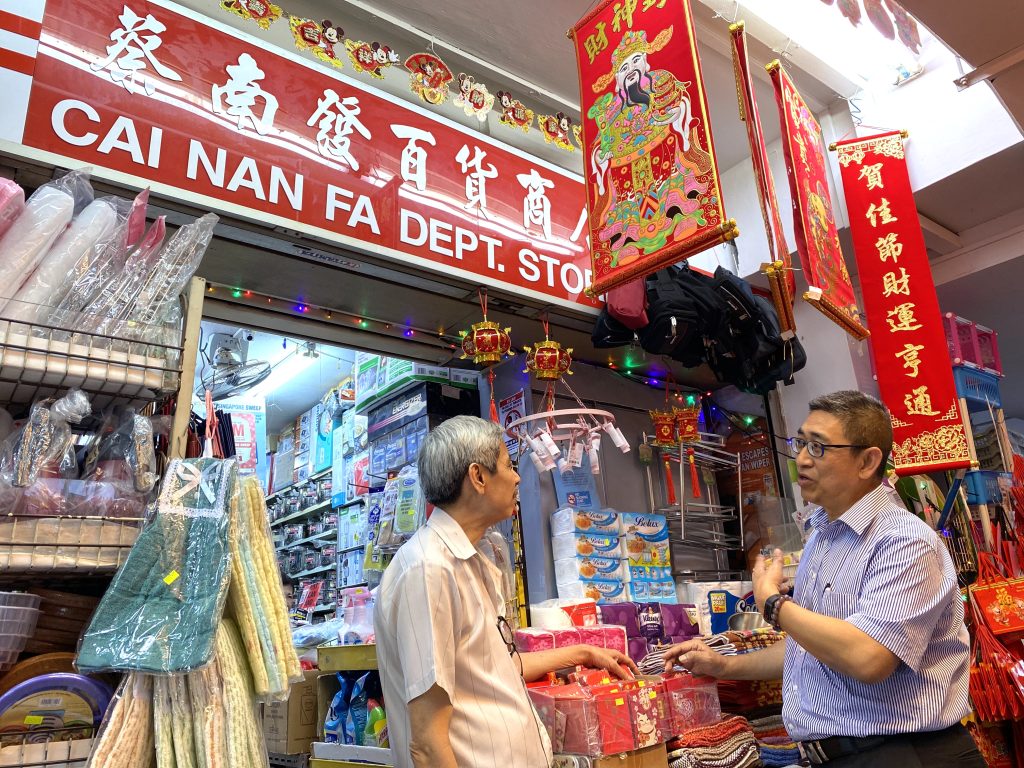 Heritage Preserved
To ensure that Toa Payoh remains vibrant, rejuvenation plans have been carefully crafted to preserve the charm and heritage of the pioneer town. As part of the latest ROH plans, Toa Payoh residents can look forward to an Arts and Heritage Corner within the Town Centre. Heritage markers will also be installed to commemorate significant people, events, or places, such as the iconic Dragon Playground that has been preserved in its original location despite upgrading in the area.
"Every day on my way home from work, I will pass by the Dragon Playground and the BTO blocks just a short distance away. To me, they represent a harmonious mix of the old and new, essentially what modern day Toa Payoh is," Gok Wah muses.
"We are no longer just a town of elderly residents. The younger families who have moved into these new and modern-looking flats have definitely breathed new life into this place, making Toa Payoh the bustling town we see today," he concludes.