While Netflix/ Disney+ and indoor games have become go-to substitutes for outdoor fun, nothing beats reconnecting with nature for a breath of fresh air, family fun, and to expend the little ones' energy for a good night's sleep. For starters, check out these nature parks in the heartland!
1. Telok Blangah Hill Park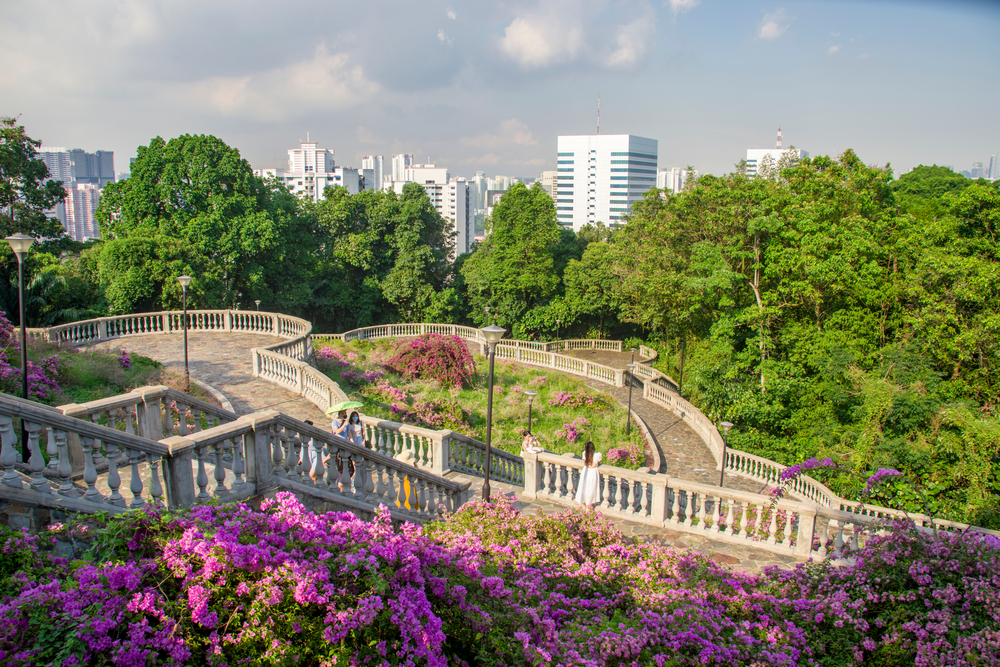 Telok Blangah Hill Park is one of the ideal nature parks for an afternoon trek. Part of the 10km Southern Ridges trail (spanning Mount Faber Park, Telok Blangah Hill Park, HortPark, Kent Ridge Park and Labrador Nature Reserve), the park houses two walking trails which meanders through the secondary forests of Telok Blangah hill.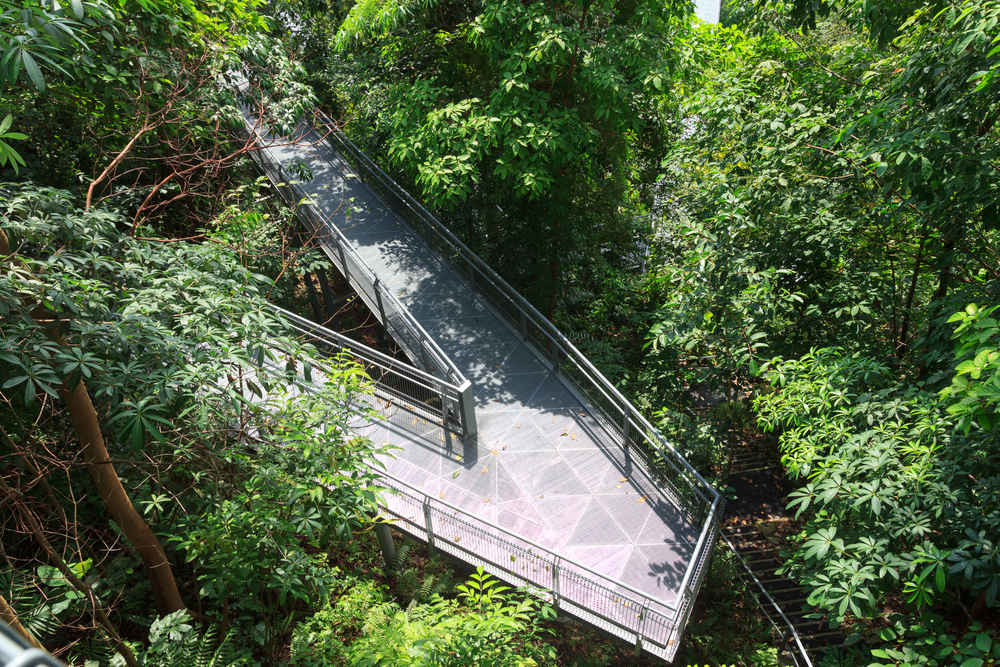 The Elevated Walkway trail offers picturesque views of the forest canopy while the more rustic Earth Trail brings you closer to wildlife in the area. For those who are just looking for scenic rest stops, the park is also home to the iconic Henderson Waves with seats overlooking the beautiful cityscape, and the Terrace Garden where you can enjoy panoramic views of Singapore while basking in a sea of pink bougainvillea. The park also hosts many picnic spots, so pack those finger sandwiches and dine amidst Mother Nature.
2. Tiong Bahru Park
Tiong Bahru Park is home to the Tiong Bahru Park Playground with a quirky tilted train playground that any kid would be thrilled to visit. With an engine, caboose and three off-centred carriages, the young ones will have a whirlwind of fun navigating the angles of the train. Slides, ramps, sandpits, mazes, ziplines and swings at this playground are sure to keep young children enthralled.
3. Admiralty Park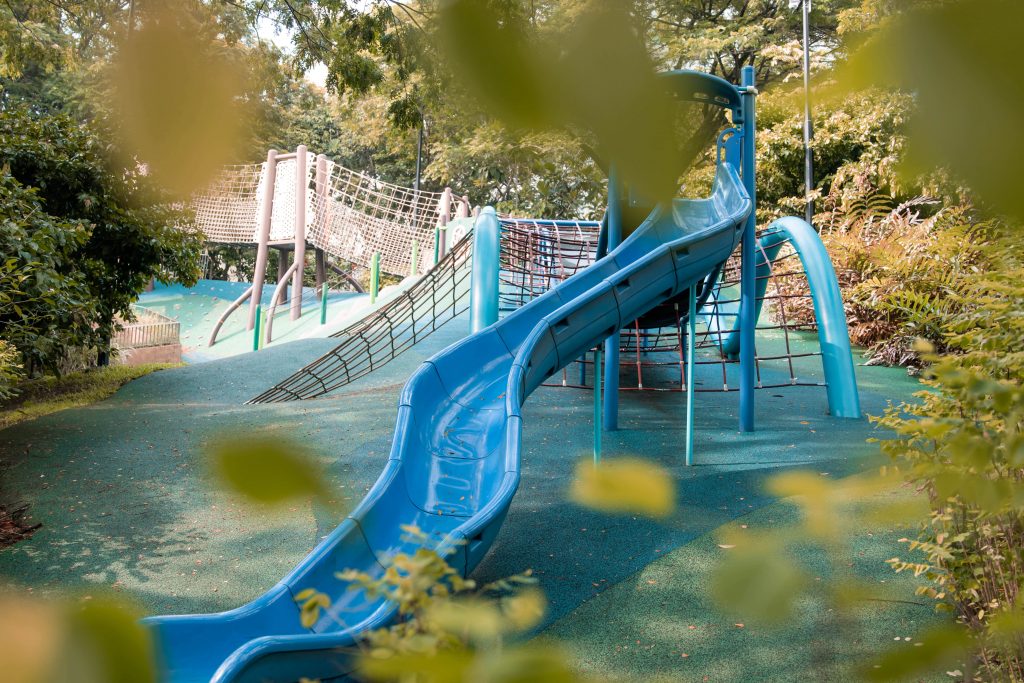 Home to a whopping 26 slides, flying foxes and climbing nets, Admiralty Park Playground is an outdoor play haven for children of all ages! Admiralty Park also features an inclusive playground that supports play for children with special needs.
Interestingly, the park contains the largest nature area in an urban park. The 20-hectare nature area encompasses a collection of secondary forest, mangrove, riverine and open grassland habitats, which houses more than 100 species of flora and fauna. These can be discovered via a walking trail.
4. Jurong Lake Gardens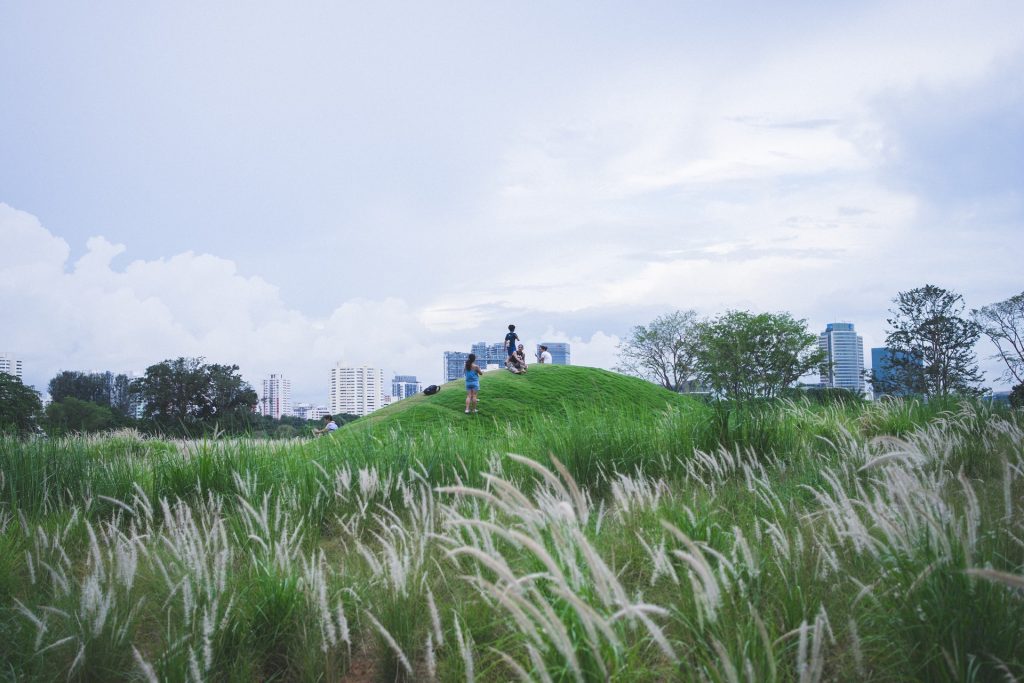 Just a 5-minute walk from Lakeside MRT station, Jurong Lake Gardens is the newest national gardens in the heartlands and a must-visit for nature lovers! The 90-hectare Garden promises lush landscapes, thriving biodiversity and a whole lot of family fun. Nestled within the Gardens is the largest nature-themed play space in the heartlands – the Forest Ramble which boasts 13 distinct play zones. From slides and swings to suspended bridges and miniature trampolines, children will be entertained for hours on end.
For a scenic stroll, families can also explore the rolling Grasslands to get up close with small bird species, or trek along the freshwater swamp forest of the enchanted Alstonia Island. A slow walk along Rasau Walk will bring you through a series of natrualised streams that are surrounded by plants and dragonflies.
Looking to explore the heartland? More nature parks and hidden gems waiting to be uncovered here.