Over the last few years, Punggol is slowly but surely shaping up to be the hippest hangout of the North East. A fairly recent addition to the town is Oasis Terraces, a new-generation HDB neighbourhood centre that offers something for the whole family.
Something for Everyone
Foodies will rejoice at the vast array of dining options available, from affordable picks at the food court to a fancier restaurant meal. A polyclinic, one of Singapore's largest, is also housed within the development, offering residents access to a wide range of affordable healthcare services. Need groceries at a late hour? Worry not, as a well-stocked supermarket with extended hours awaits!
Punggol is affectionately known as 'kiddy town' due to the number of young residents with kids in tow. It is therefore unsurprising that a number of enrichment centres have set up shop in Oasis Terraces. Young families will definitely feel at ease there, with outdoor play areas, nursing rooms, and family car park lots available for their convenience.
Riding the Online Retail Revolution
One unique feature of Oasis Terraces is its Experiential Collection Lobby. It helps to make online shopping an even better experience, with parcel lockers, charging points to test newly-purchased electronic goods, and even tablets to shop online at e-marketplaces.
Riding on the e-commerce wave, about 15 Oasis Terraces retailers have also extended their brick-and-mortar business to popular e-commerce platform Lazada, under an HDB pilot scheme.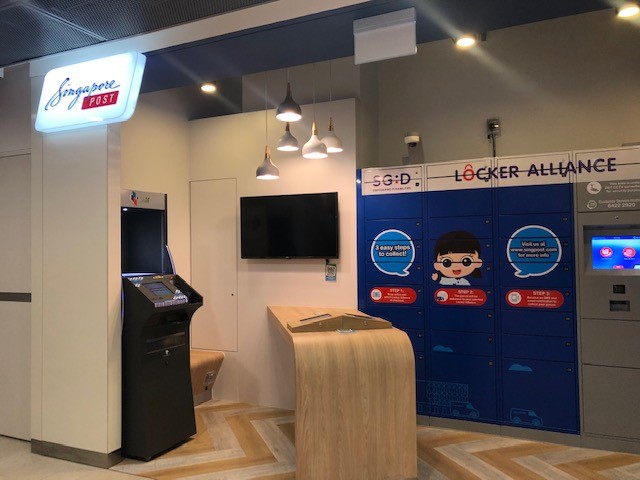 Truly Instagrammable
Located next to Oasis LRT station along Punggol's famous waterway, Oasis Terraces is a truly photogenic development. With its gorgeous water front views, it is not unusual to find the outdoor benches occupied by cyclists catching a breather, or families basking in the golden rays of the setting sun.
The lushly-landscaped, multi-coloured terraces that lend the development its name are equally Instagrammable, as is its breezy, sun-drenched community plaza.
While Oasis Terraces has been buzzing since mid-2018, it was officially opened on 17 February 2019 by Minister for National Development Lawrence Wong. Oasis Terraces is only the first of 4 new-generation neighbourhood centres that are coming up in the next few years in Sembawang, Punggol Northshore, and Hougang. We cannot wait!
Stay tuned to MyNiceHome on Facebook for the latest news on the HDB heartland.