Last weekend, Singapore's waterfront town welcomed its newest addition – the Punggol Town Square! Located beside the Waterway Point mall at the heart of Punggol, this town plaza is a new space where residents can gather and bond over community events.
Overlooking MyWaterway@Punggol, the plaza is a spacious atrium that is closely connected with the transport interchange and nearby amenities.
The line-up of events and activities is planned through feedback from public engagement exercises and tailored accordingly.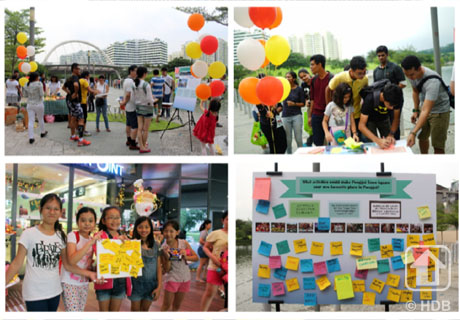 Similar to a previous event at Bedok Town Plaza, a visioning exercise was held at Punggol Waterway Park Connector to discover how the space can be made more meaningful and useful. In a matter of hours, residents of the eco-town shared some 300 ideas, and unsurprisingly many of them are eco-related activities. Some residents were very excited by the idea of a community-centric space, and said they were interested to organise projects for the community! Did you know that the HDB Friendly Faces, Lively Places fund can help support projects that foster stronger community bonds?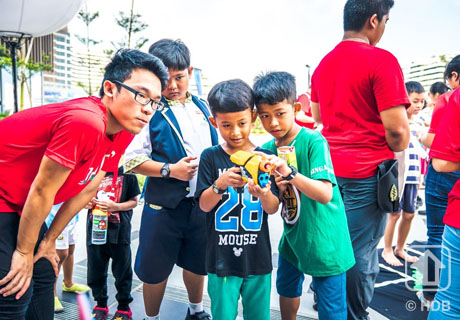 The Punggol Discovery Cube was also launched over the weekend, offering visitors a tour of Punggol Town's extraordinary transformation and its key projects. Through interactive exhibits, visitors can also peek into the future of this waterfront town. The Discovery Cube is right beside the Town Square.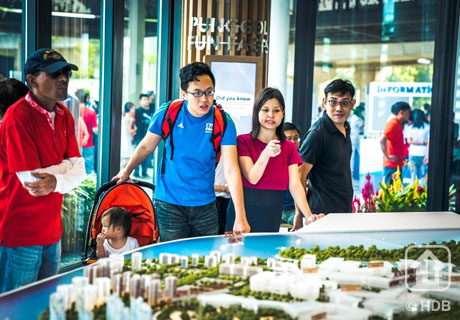 More fun activities and performances will be held at Punggol Town Square this coming weekend as part of its opening celebrations.