With a new HDB flat comes the perfect opportunity to create that unique moodboard-worthy space you've always dreamt of. All you need is a creative vision, and expert advice from interior designers. Here are some homes you need to check out!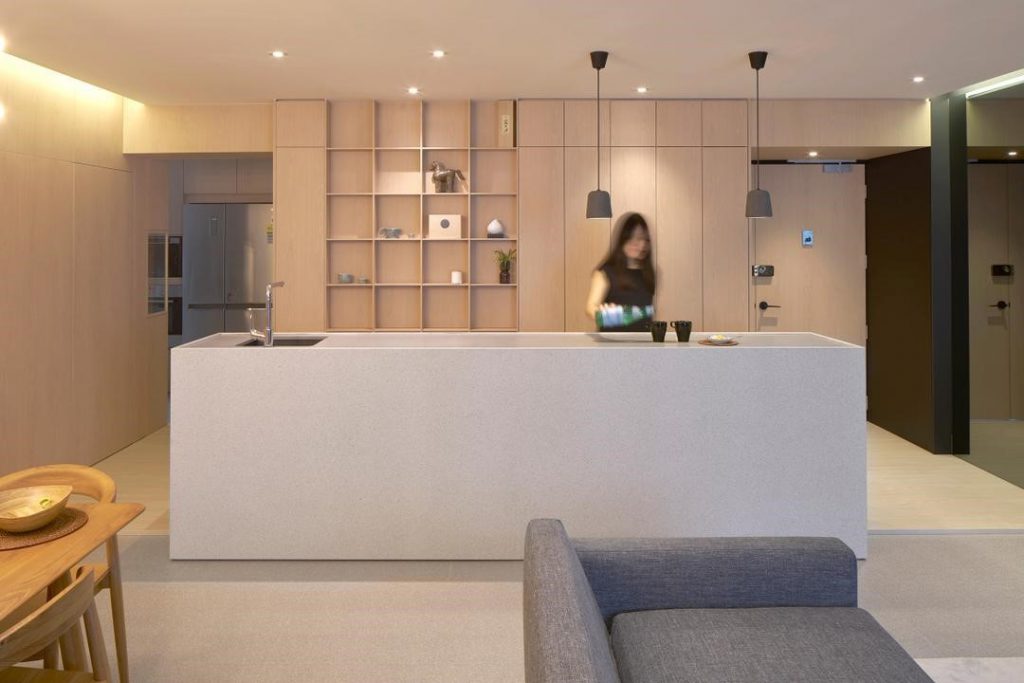 Interior Firm: EHKA Studio
1. This home looks like it came straight out of a modern fairytale, with its dreamy white and pastel palette. Gold furniture details, herringbone backsplash, and combination of wood and marble flooring were specially picked to complement the look.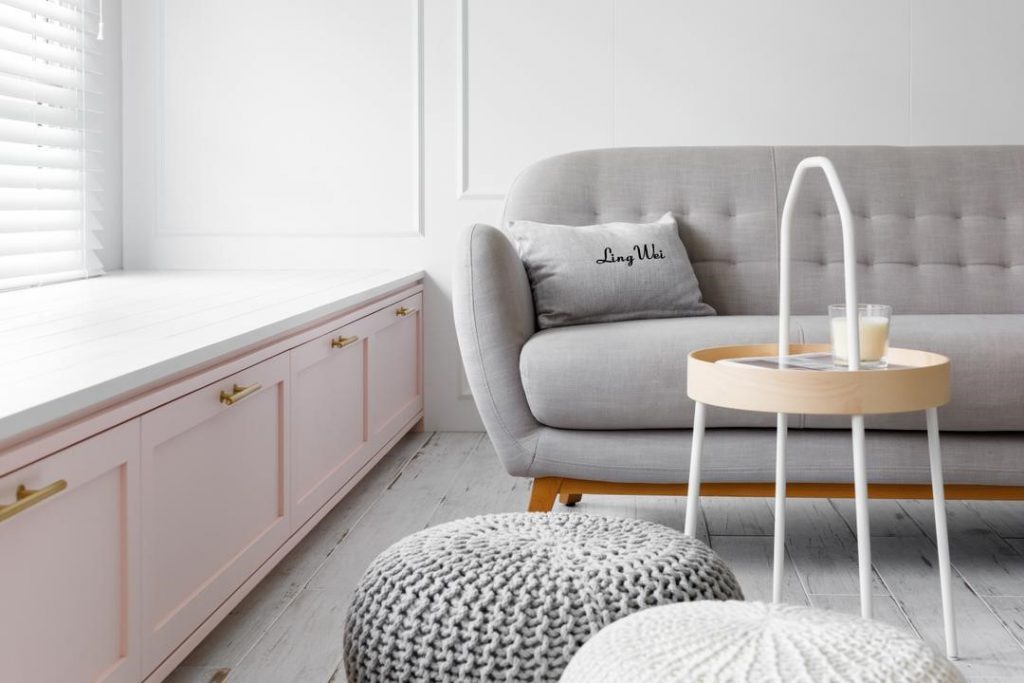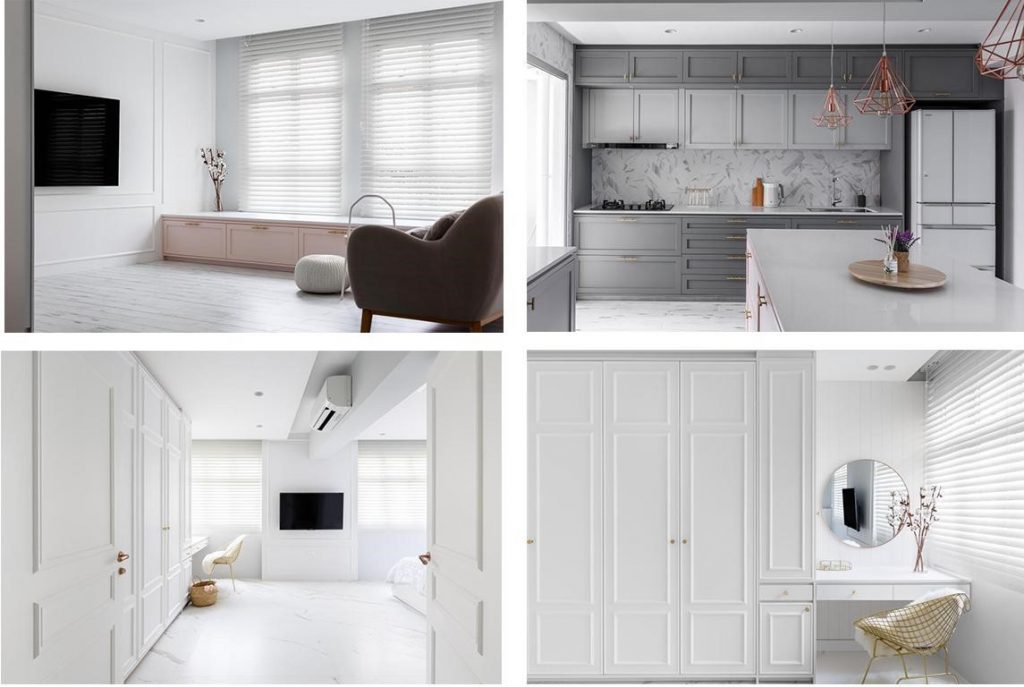 Interior Firm: The Scientist
2. The black and white palette in this home is reminiscent of an upscale apartment in downtown New York. To play up the modern look, the homeowners added minimalistic yet functional fixtures: a huge walk-in wardrobe, and a glass panel to separate the bedroom and living room.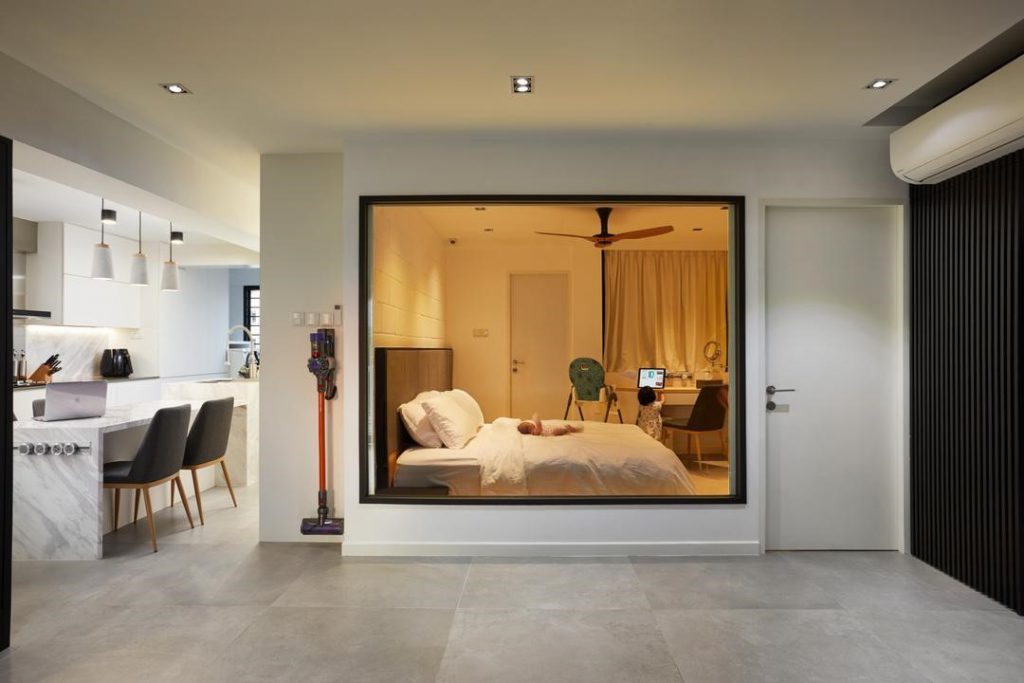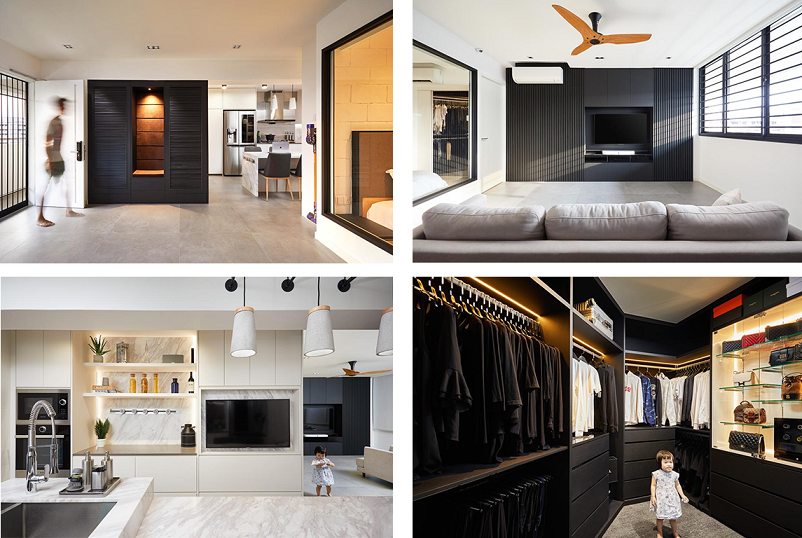 Interior Firm:The Local INN.terior
3. This home features dark-veined marble tiles on the living room floor and walls, and furniture in varying shades of blue. Meanwhile, the bedroom and kitchen sport lighter hues, which help create a soothing effect.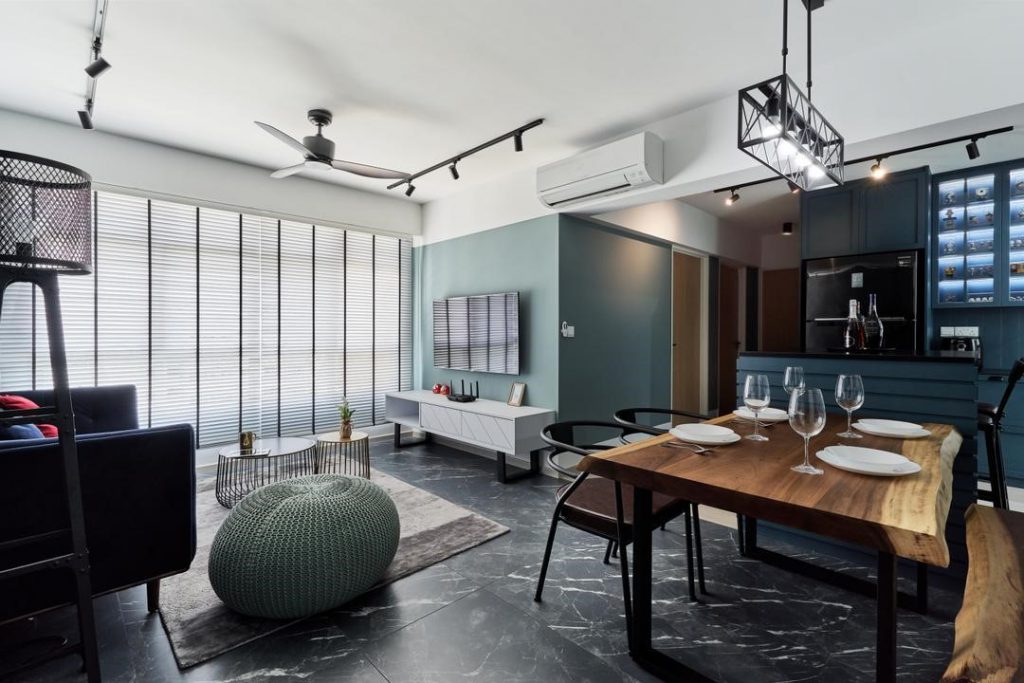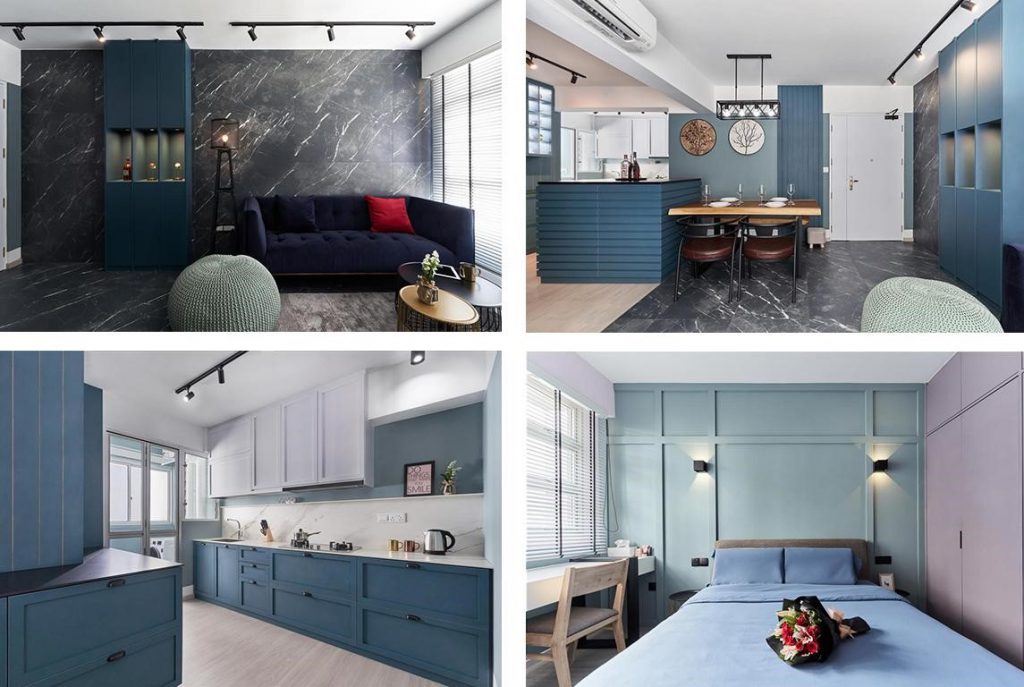 Interior Firm:Charlotte's Carpentry
4. The sliding door in this 2-room flat separates the bedroom from the living room, offering greater privacy. The extensive use of grey also gives the home a modern, minimalistic look.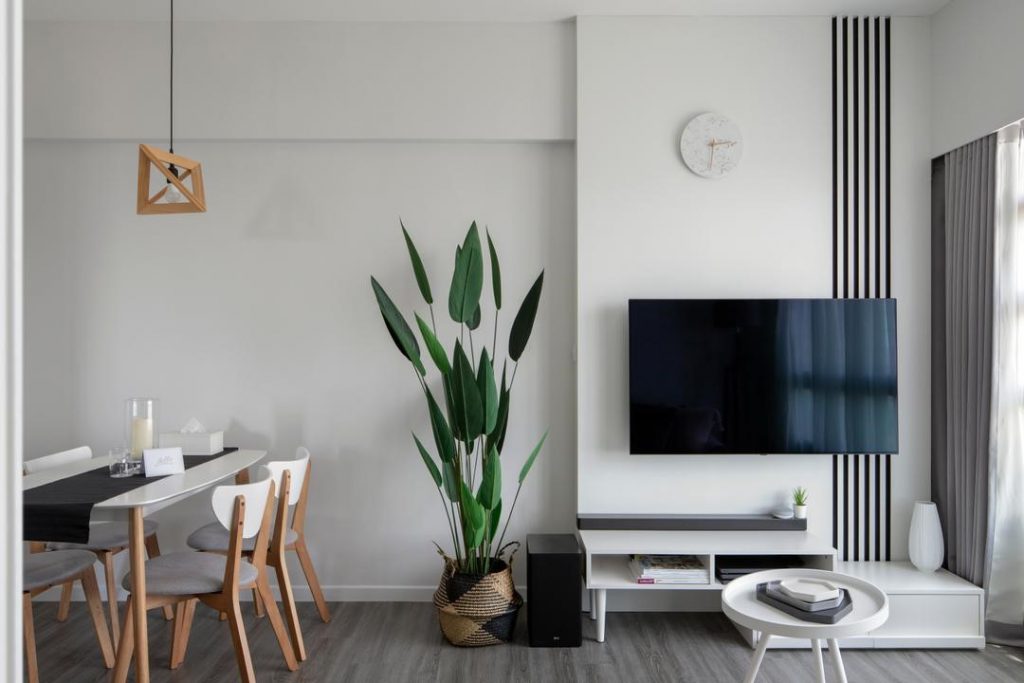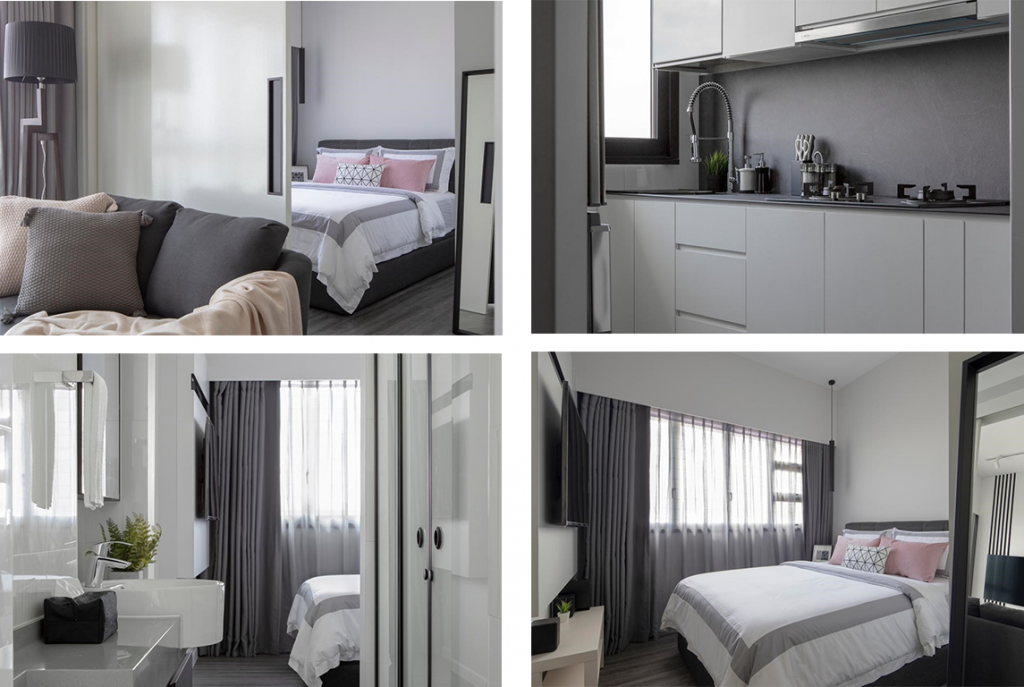 Interior Firm: Neu Konceptz
5. The owners of this flat went all out, by picking bold colours and patterns! Unconventional décor choices, like the statement Persian rug, gold sink, and Turkish lighting fixtures, making this home truly unique.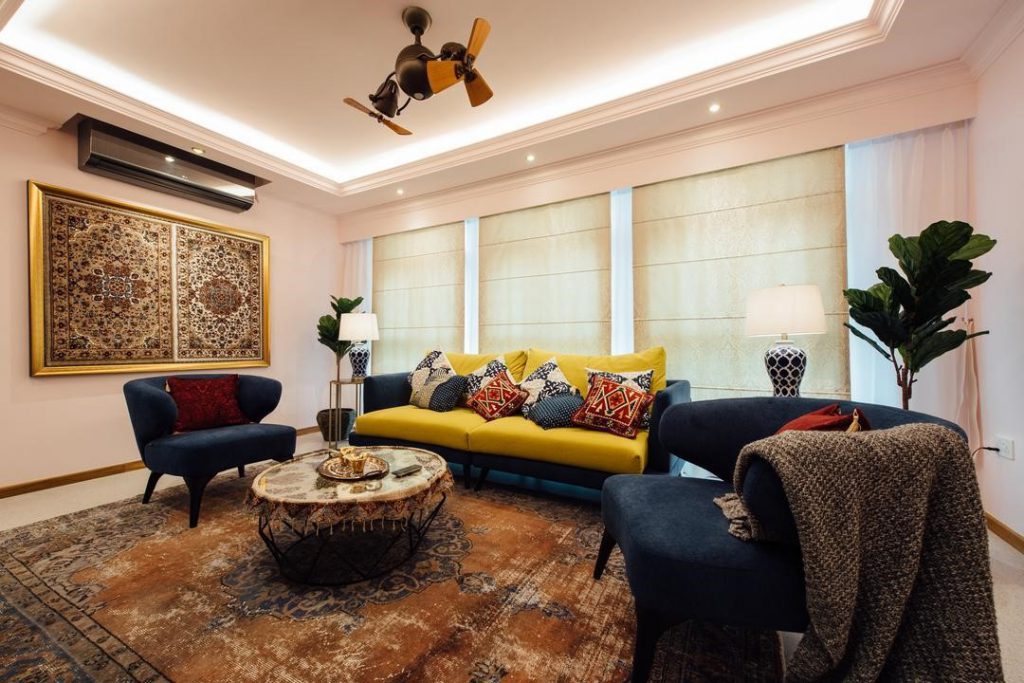 Interior Firm: Fatema Design Studio
6. From the wooden slats that function as a feature wall, to the dark-coloured furniture, this home is definitely a Scandinavian haven. Fur rugs and plush furnishings were added to soften the entire look.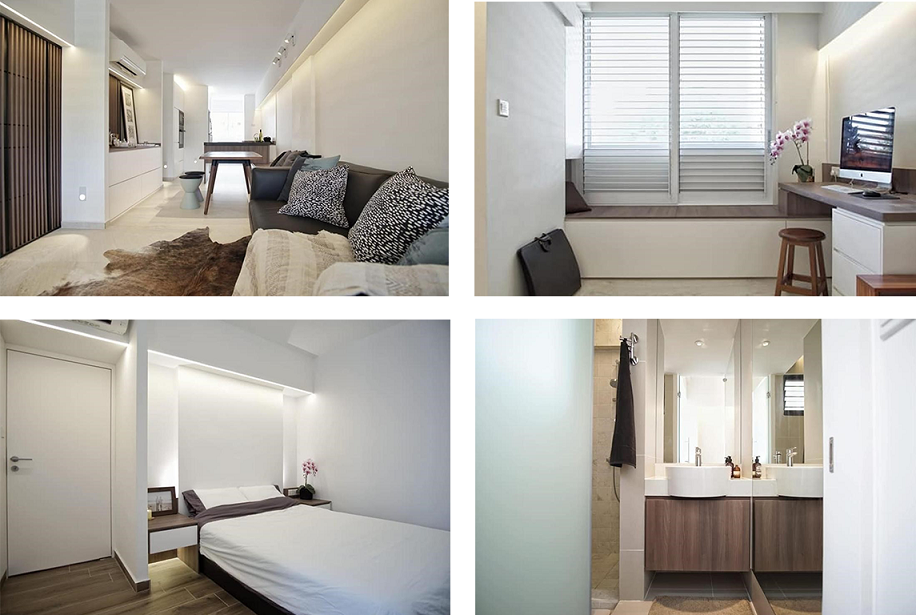 Interior Firm: erstudio
7. This home has fashionable full-height shelving units and concealed doors that help to keep the living room clutter-free and sleek. The owners also opted for a white minimalistic kitchen island to match that Nordic aesthetic.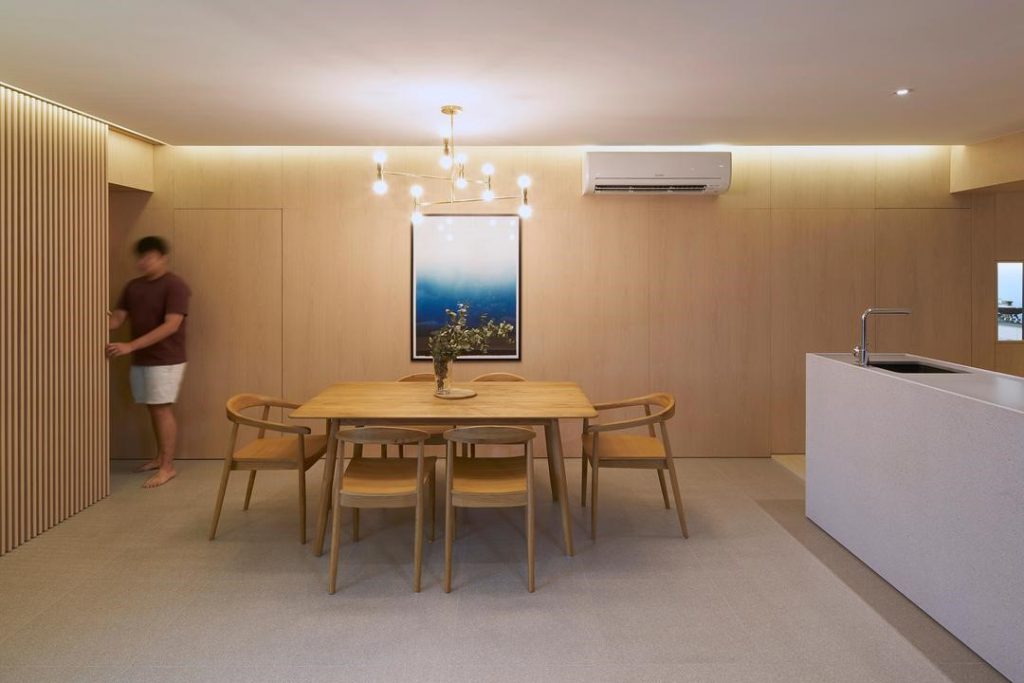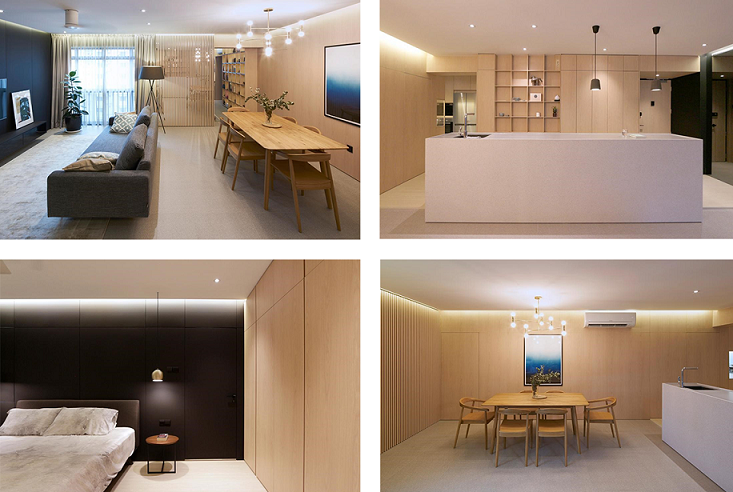 Interior Firm: EHKA Studio
This article was contributed by Qanvast, Singapore's go-to renovation platform. Whether you're embarking on a major overhaul or a simple refresh, Qanvast can connect you to the right professionals for the job. Read the original article here.