You may have seen this material in many new homes lately – essentially glass panels with vertical grooves, fluted glass makes for a stylish yet functional design accent that home owners and interior designers cannot get enough of.
The semi-transparent nature of fluted glass enables it to partially obscure what's behind, while letting light shine through, making it an apt solution for privacy needs. We round up 8 ideas for incorporating classy fluted glass in your HDB home renovation!
1. Conceal Your Service Yard
Want to conceal hanging laundry in your service yard without sacrificing natural light? The owner of this 3-room HDB flat cleverly inserted fluted glass panels within the yard's sliding doors to achieve both desired outcomes!
2. Separate the Study and Bedroom
Instead of a typical solid panelled door, why not consider an inlay of fluted glass? Besides partitioning the bedroom and study in this cosy abode, the fluted glass door adds a touch of privacy while enabling light to flow between the rooms.
3. Demarcate your Kitchen and Dining Space
Harkening back to the design aesthetics of the 50s and 60s, this Canberra BTO flat utilised fluted glass folding screens for their kitchen. The glass panels are also functional — ensuring that the kitchen and dining space are sufficiently illuminated, while keeping cooking fumes and noise out of the communal areas.
4. Spice Up Your Bathroom
Because of its texture, fluted glass also works great as a shower screen. Apart from providing additional privacy, it is also a great accent piece for your bathroom.
5. Design Indoor Hallway Windows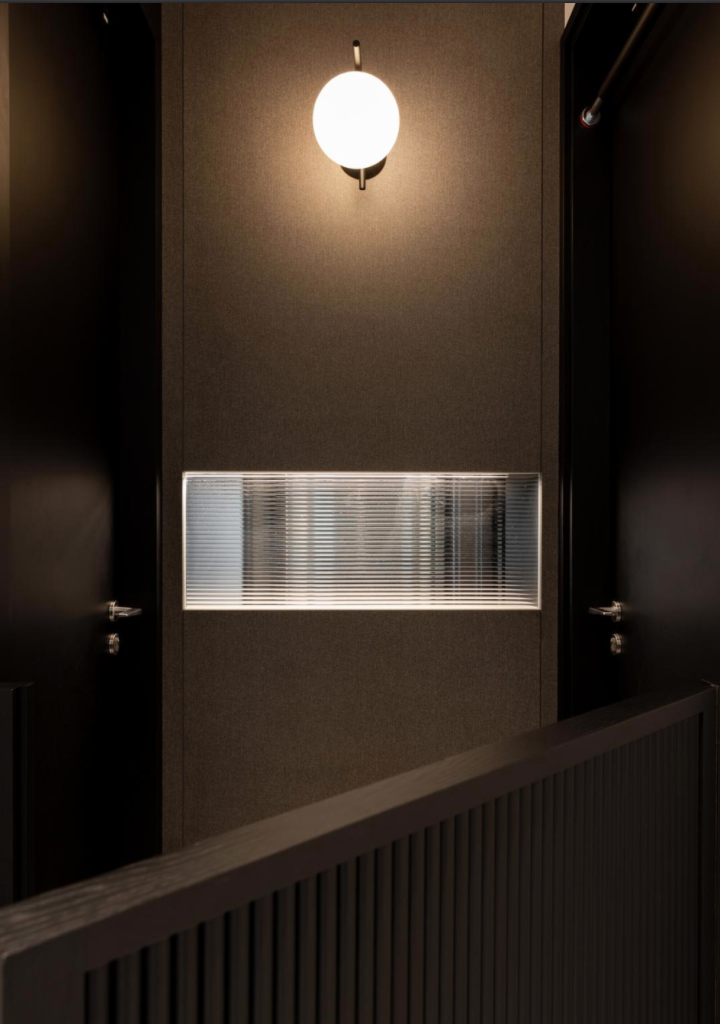 Other than being the material of choice for bespoke privacy screens, fluted glass can be used for indoor hallway windows in the home too.
6. Partition your Bedroom and Dressing Area
This charming home opted for fluted glass between master bedroom and the walk-in wardrobe. We love how the material perfectly complements the blinds while serving as a chic privacy screen!
7. Mask Visual Clutter Within Cabinets
Some homes have worked in fluted glass in their cabinetry, which offers a unique open look while hiding the clutter. Take a page out of this MUJI-inspired flat in Toa Payoh, which integrated fluted glass panes in the wooden sliding doors of the built-in wardrobe.
8. Create a Flexible Work Space
Need a work space from time to time? Install foldable fluted glass doors that help you segregate a private work area from the adjacent living area when required. You can always open up the doors to let in more natural light on off-work days!
This article was contributed by Qanvast, Singapore's go-to renovation platform. Whether you're embarking on a major overhaul or a simple refresh, Qanvast can connect you to the right professionals for the job. Read the original article here.