Cooking and cleaning can be made more enjoyable with a neat and organised kitchen. With these simple tips to maximise kitchen storage, you can create a space that works for you, no matter its size.
1. Take advantage of vertical space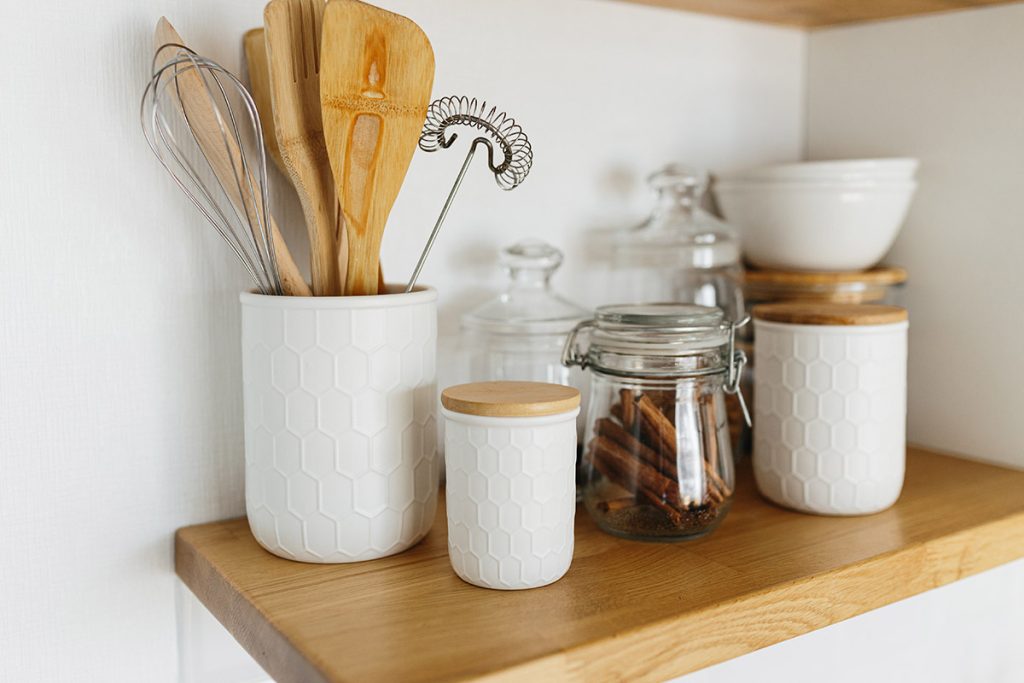 One of the best ways to maximise kitchen storage is to use the vertical space. Install wall shelves, or use a pegboard to hang spices, utensils and pans. Not only will this free up counter space, it'll also add a distinctive character to your kitchen. Pro-tip: decant odd items into pretty baskets and containers when displaying them on open wall shelves to hide away the mess!
2. Use smart storage solutions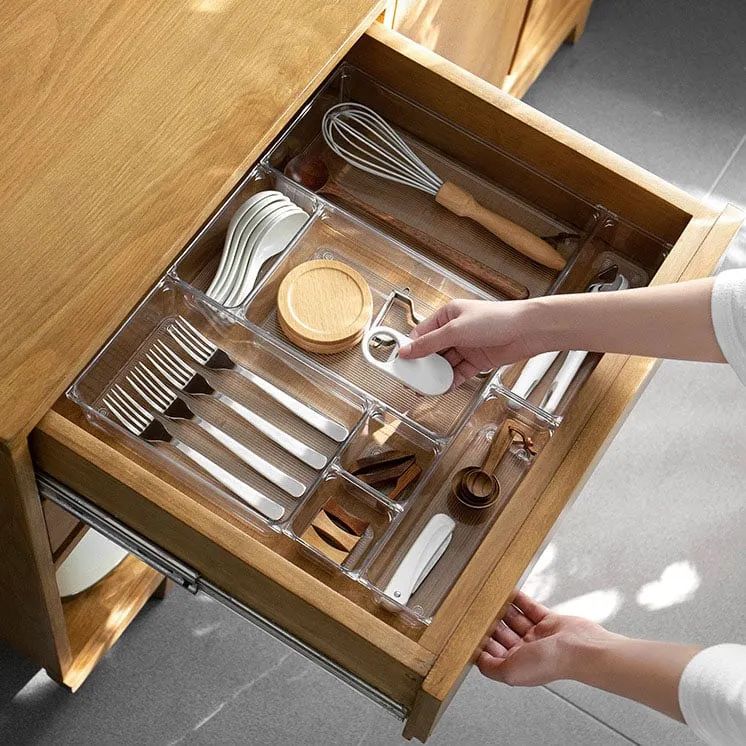 A kitchen houses many items of varying sizes, so it's important to find a place for each of them. This is where smart storage solutions come in handy. Keep utensils, cutlery, and gadgets easy to find with drawer organisers. For taller and wider cabinets, use a cabinet organiser to house kitchen rolls, extra sponges, and dishwashing pods. For deep corners, a lazy susan works wonders to keep water bottles, sauce bottles, and cans more reachable.
3. Hang knives up
Instead of a knife block that takes up precious countertop space, consider hanging your knives on a magnetic wall holder. This helps keep your knives safe and within arm's length – an absolute lifesaver to shave precious minutes during food prep!
4. Find storage in unlikely places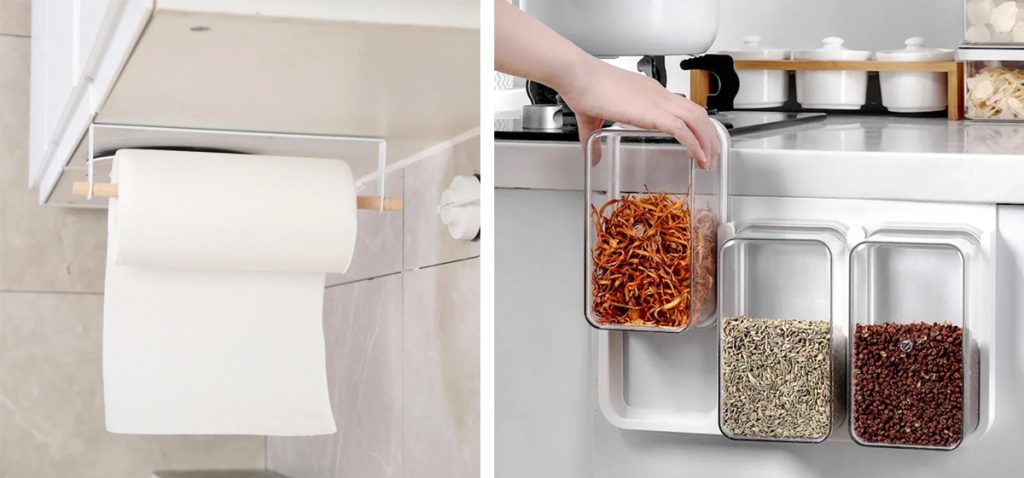 Places such as the insides of cabinet doors and the undersides of cabinets are often overlooked when it comes to storage, but they can be a great place to hang toilet rolls and even commonly-used food items. Opt for nifty storage solutions to make the most out of these spaces.
5. Use a rolling cart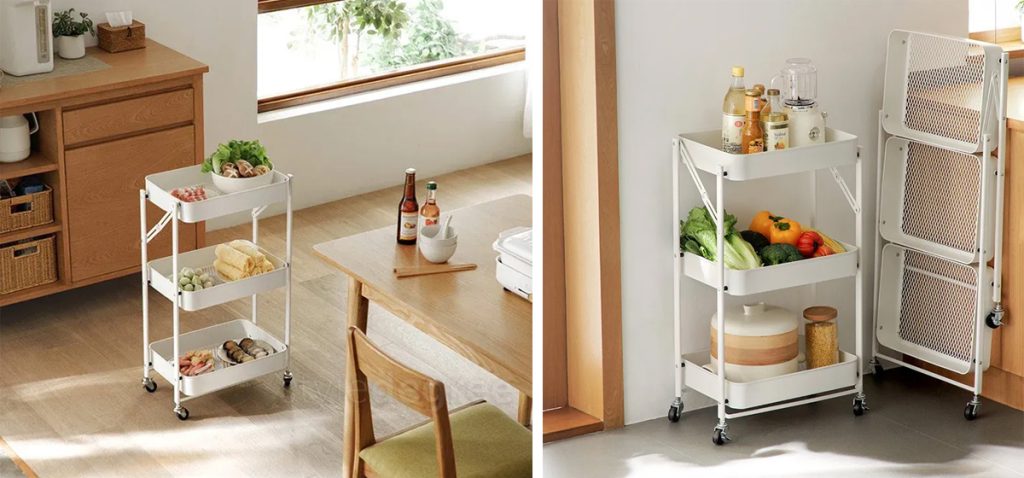 A rolling cart is a versatile storage solution that can store pantry essentials and even transform into a mini prep station. You can even move it out of the kitchen and use it to house your steamboat ingredients or yummy snacks when guests come over!
6. Add pull-out shelves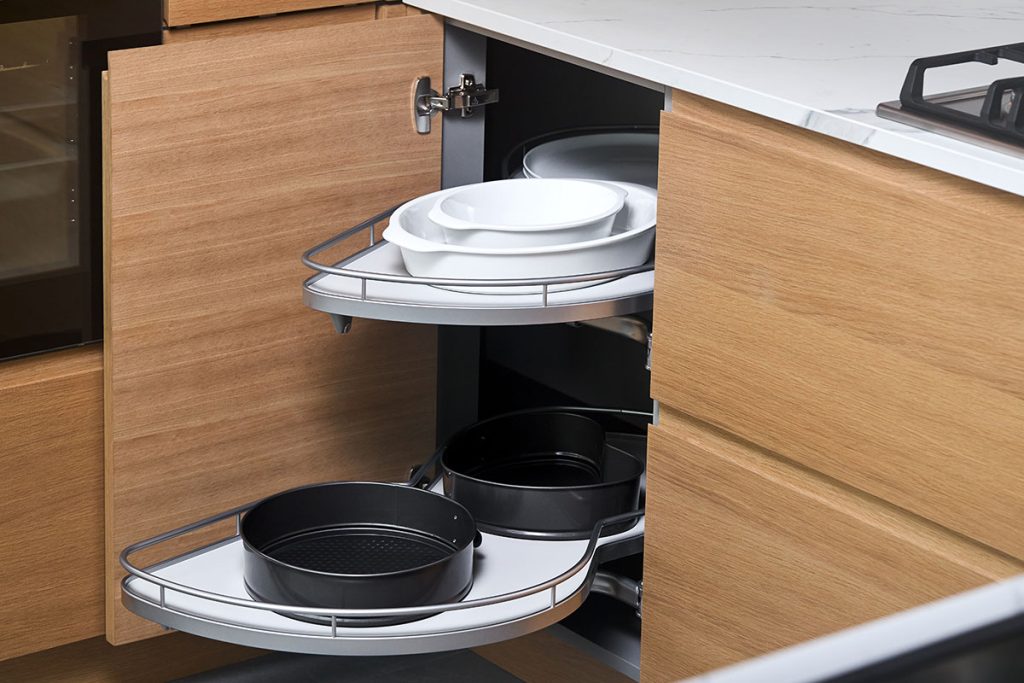 If your cabinets are deep and hard to reach, consider adding pull-out shelves. These shelves slide out to reveal the items at the back of the cabinet, making it easier to access your cookware and dishes. They are also a great way to keep your cabinets organised and tidy.
Maximising kitchen storage is all about coming up with an effective system and having a place for everything you need. With these creative storage ideas, you'll be able to create your own beautiful and functional kitchen in no time!
HDB does not endorse any products, persons, or places that are featured.