To create a brighter and airier communal area, an increasing number of home owners have adopted the open layout concept. Whether it's removing partitions or using multifunctional furniture, here are some living room design ideas to transform your home into a flexible living space.
1. Multifunctional Spaces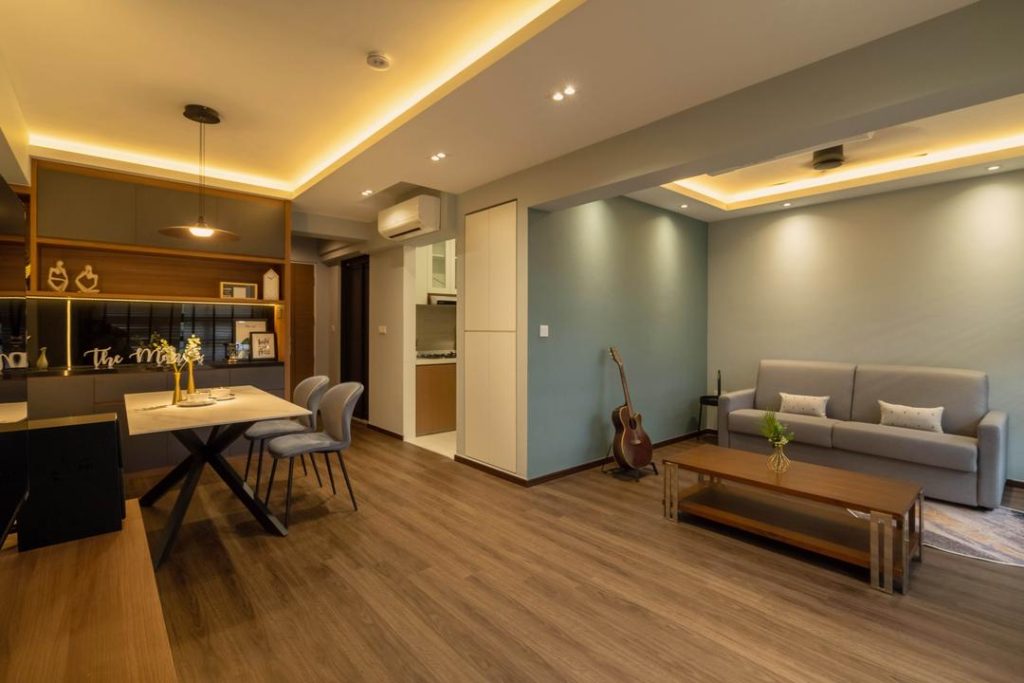 By removing the walls and opening up the interiors, the owners of this 2-room Flexi flat have transformed their home into a studio-like apartment. Instead of a conventional sofa, a sofa bed allows the common living area to be transformed into the bedroom come night time.
2. Indoor-Outdoor Vibes
If you're a fan of Selling Sunset or an interior enthusiast in general, the term 'indoor-outdoor' would be a familiar concept and one of the living room design ideas that you can adopt for your home.
Take for instance this HDB flat in Bukit Panjang, where regular sliding doors have been replaced with foldable glass ones that open up to a balcony garden. Straddling between the living room and balcony is also a cafe-style setup for enjoying a nice cuppa. This helps to maximise every inch of the in-between space while allowing its home owners to soak in the outdoor vibes while remaining in the shade.
To make a visual statement, consider framing the balcony with an arched wall. The raised platform of the balcony also helps to demarcate the outdoor space without the use of partitions.
In a similar setup but one with retro vibes, this home opted for rotating wood-framed rattan doors and an emerald-tiled coffee counter for the balcony. Besides adding onto the aesthetics, these doors also allow for more natural ventilation while providing privacy.
4. Extended Common Living Area
You can expand the common living area by combining the adjacent room. When needed, the L-shaped partition of this home can be opened up completely as a single, continuous space. To create the illusion of an even bigger space, add floor-to-ceiling mirrors!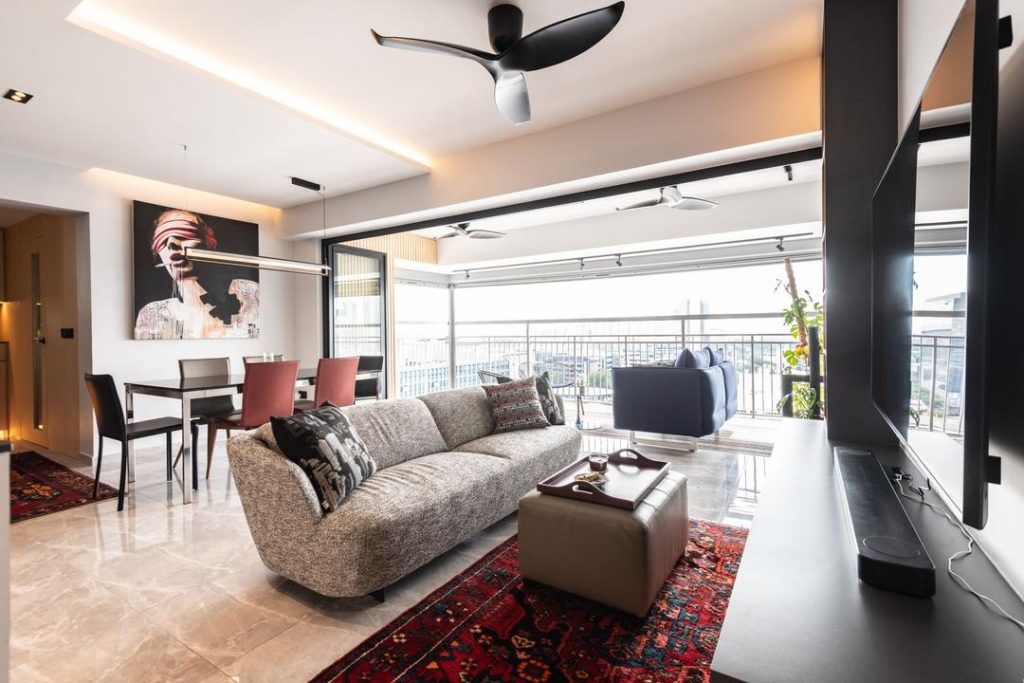 Another popular living room design idea is to extend the communal area by incorporating the balcony like the home pictured above. It's something to consider, especially if you host often. Tip: opting for the same flooring offers a seamless transition.
5. A Semi-Private Entertainment Space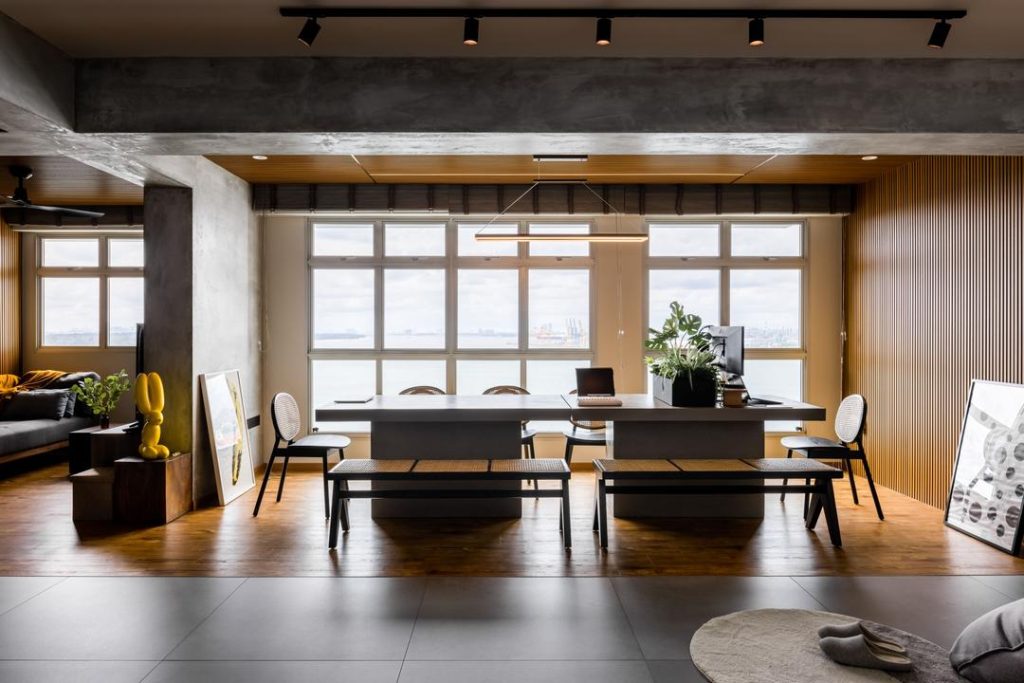 Create a semi-private entertainment area by removing an L-shaped section of the bedroom walls. The result is a cosy demarcated space that affords sufficient privacy whilst being able to transition seamlessly into the larger communal space.
This entertainment space is not only outfitted for gaming and television, it also doubles up as a space for guests to mingle before or after meals.
8. Totally Open Living Concept
Take open concept living up a notch by merging the living room, bedroom and kitchen into a single space! For home owners who spend a lot of time in the kitchen, opt for sliding or bi-fold doors to contain the fumes when you showcase your culinary skills.
In addition to transforming the communal area into flexible living spaces, these living room design ideas also help with space maximisation – something handy to think about as you embark on your home renovation!
The article was adapted from a version first published by Qanvast.
HDB does not endorse any products, persons, places that are featured.