Coffee tables are more than just a place for your cuppa! With so many options, how do you choose? Here's a guide to picking the perfect coffee table — from the size, shape, and material, even down to extra functionalities.
1. Size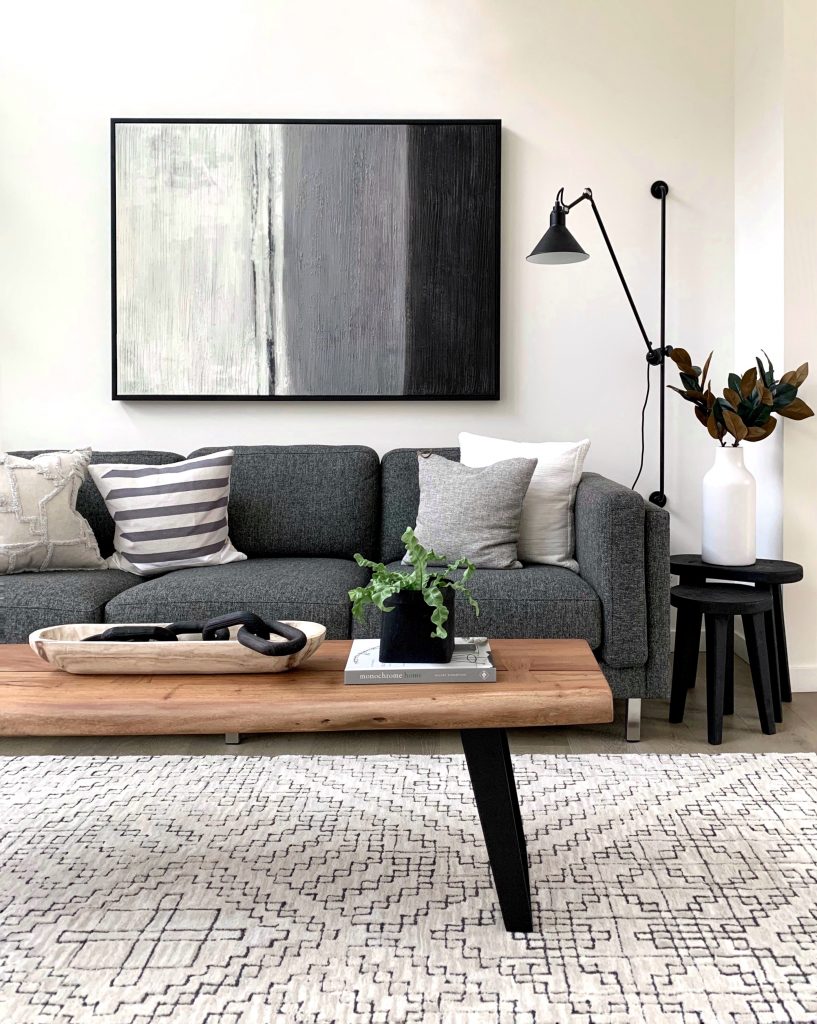 The perfect coffee table size depends on the other furniture in your living room. Height-wise, the ideal coffee table should be just the same height as the seats of your sofa, or a little lower, as the idea is to put your coffee down on the coffee table, not up.
Another rule of thumb is that the length of your coffee table should be less than two-thirds of the sofa. If you go any bigger than that, it might take up too much space, and no one wants to find themselves squeezing around furniture in the living room.
2. Shape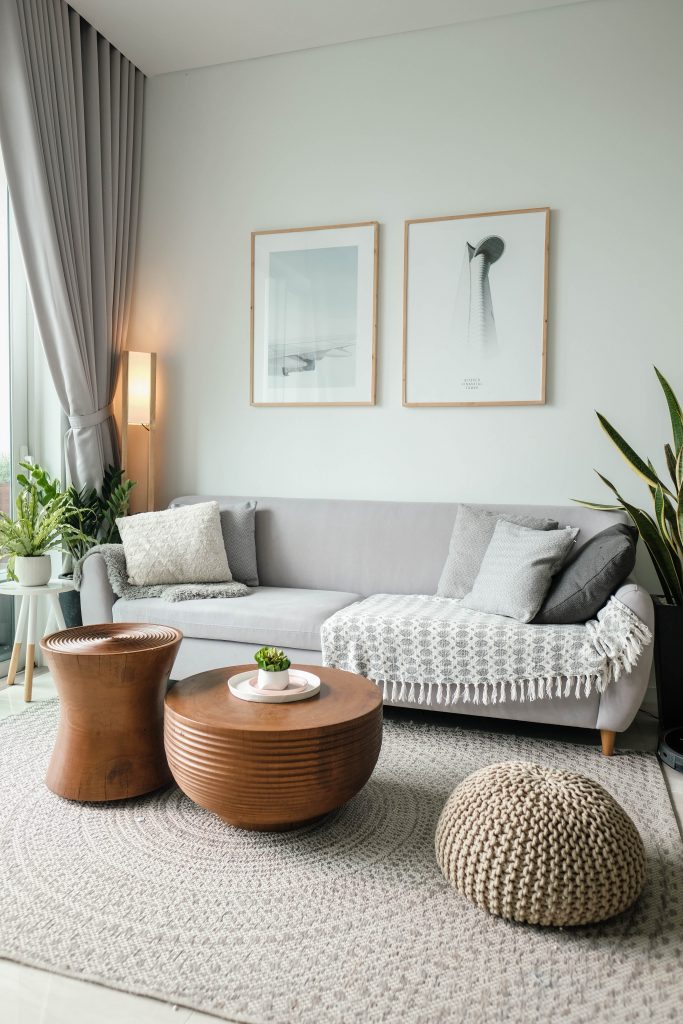 You can't go wrong with a rectangular coffee table, which works well with most traditional sofa options. It's also a practical option, as it offers a lot of surface area.
If you have or are planning to have kids, consider round, oval, or tables with rounded edges to prevent unwanted boo-boos. Alternatively, a freeform shaped table offer loads of personality and can function as a unique statement piece.
3. Material
The choice of material for your coffee table will depend on the design concept for your living room. For example, a lighter wood would work well with Scandinavian-style homes, while a darker wood would suit more traditional design styles. The only downside to wooden tables is the maintenance required. Remember to check if the wood requires special polishes or cleaners, and to always use coasters to prevent water stains.
If you're trying to make your room feel bigger, opt for clear acrylic, glass, or a glint of metal. These materials also blend better with more modern design styles.
4. Bonus: Extra Functionalities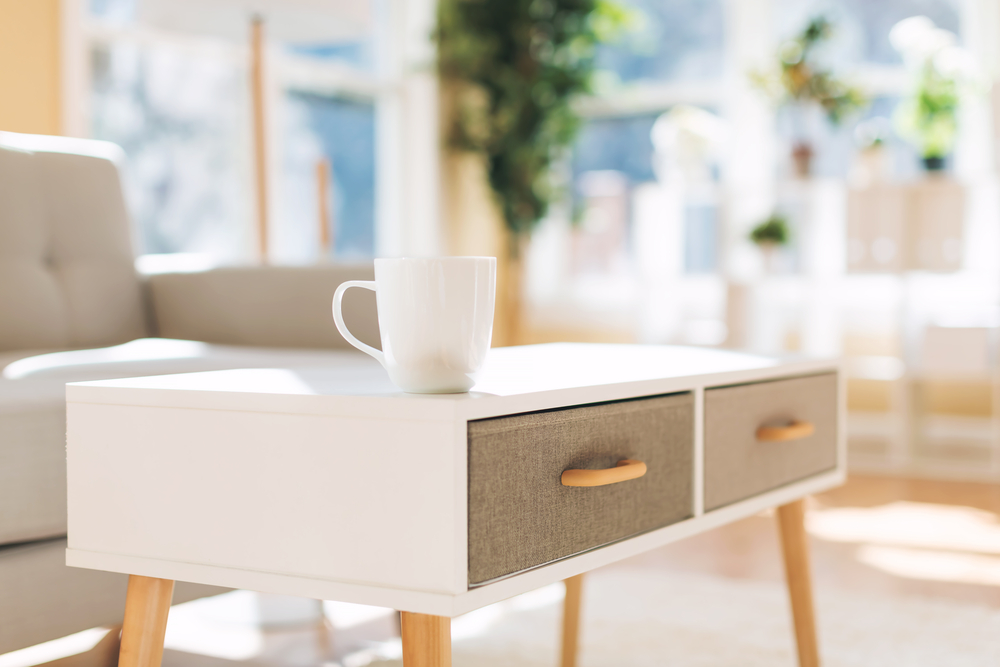 It's not uncommon to find coffee tables that come with storage options like shelves, drawers, or compartments. Some even come with surfaces that can be raised for working or eating.
If you need a more flexible layout for your living space, consider a coffee table that comes with casters, in case you need to roll it away.
Have any other tips for picking a coffee table that we missed? Let us know via our Facebook page!