Feeling the wanderlust but unable to take flight with your travel plans? With our #HDBeautiful estates, the perfect travel photo-opp is just a few minutes away. From visiting a museum to chilling by granite rock formations, we show you how you can travel the world with these heartland places to visit in Singapore.
1. Visit Netherland's Van Gogh Museum in MacPherson
While they may not be the real deal, these mural replications of Vincent Van Gogh's works in the HDB blocks at MacPherson by Social Creatives are nevertheless impressive.

Stand amidst the artist's famous works such as The Starry Night, Almond Blossoms and Vase with Fifteen Sunflowers and be transported to the Van Gogh Museum in Netherlands!

2. Hike to Australia's Jim Jim Falls in Bukit Batok
Love greenery? Then you'll appreciate the green, tranquil surroundings of Jim Jim Falls Little Guilin.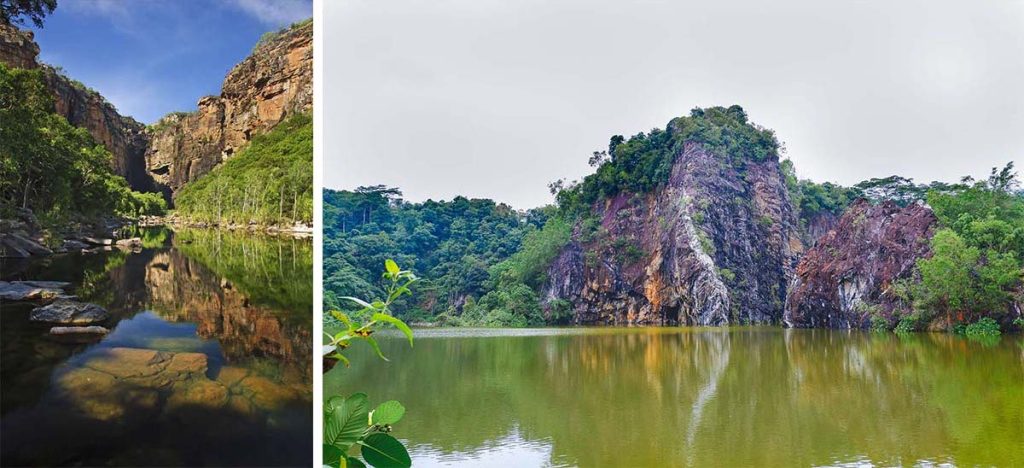 Located in Bukit Batok Town Park, the landmark is one of the popular places to visit in Singapore amongst nature enthusiasts. During the dry season, the scenic lakeside view and granite formations of Little Guilin almost mirror the sight at Jim Jim Falls.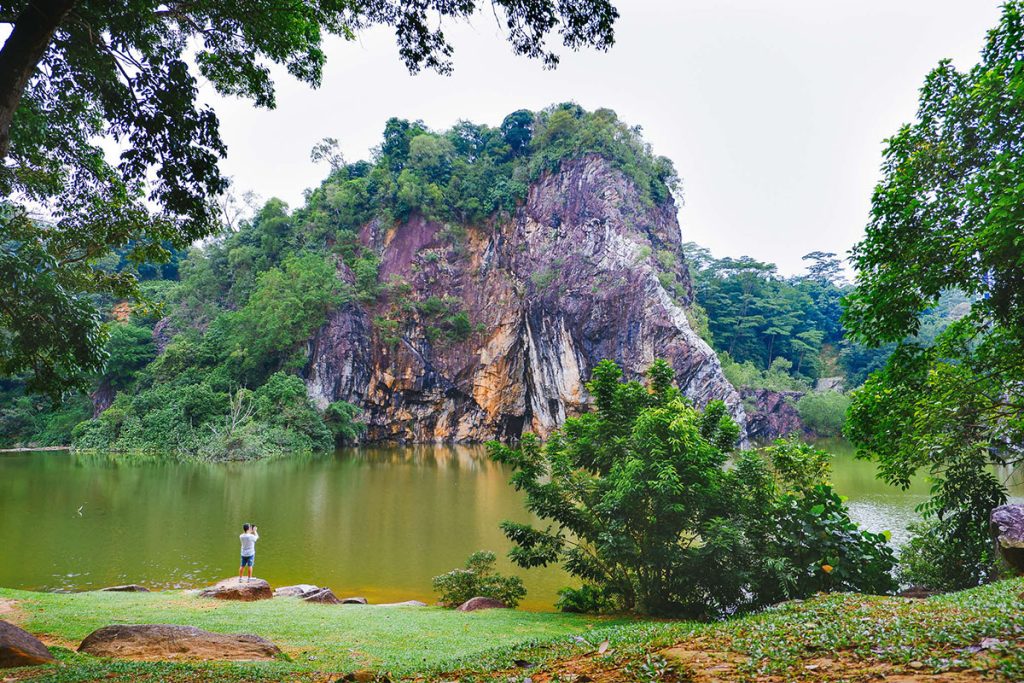 Just as you would when exploring the falls, embark on a hike around the park before taking in the beautiful scenery at Little Guilin.
3. Soak in Bali's Tree Resort Vibes in Pasir Ris

While you can't exactly have a staycay, the bird watching tower nestled in Pasir Ris Park is giving serious Bali vibes. To visit the tower, embark on the mangrove broadwalk trail and explore the surrounding floral and fauna.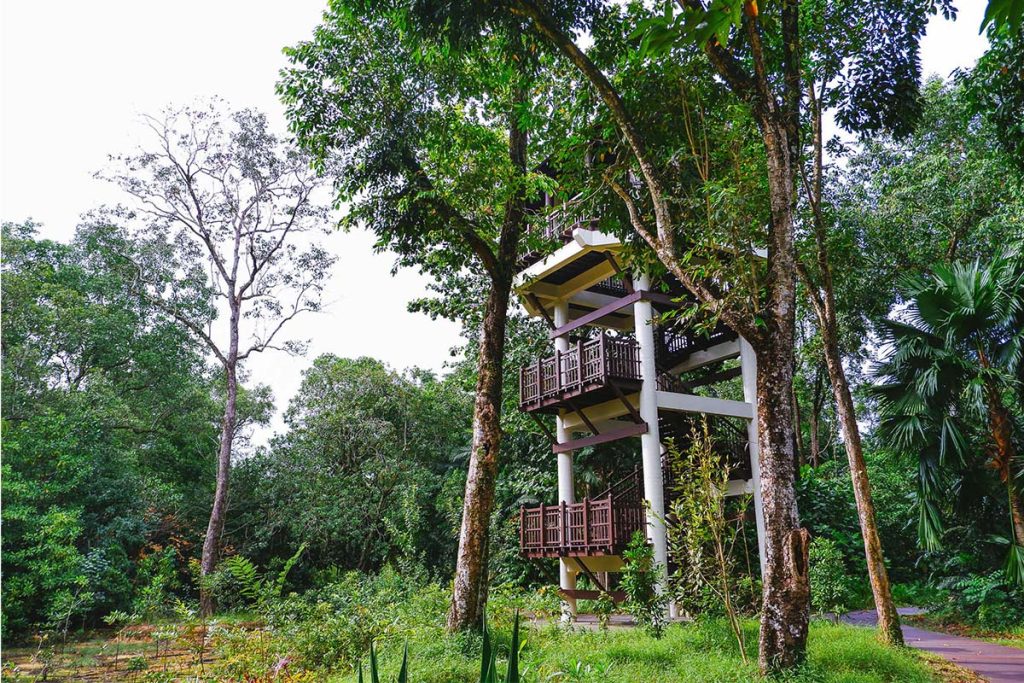 4. Take a Splash at Thailand's Water Park in Yishun

Just like the water park in Chonburi, Thailand, Oasis Waterpark @ Nee Soon East features a water play venue with a variety of features, including 3 main play areas with water sprays, buckets and a shallow pool.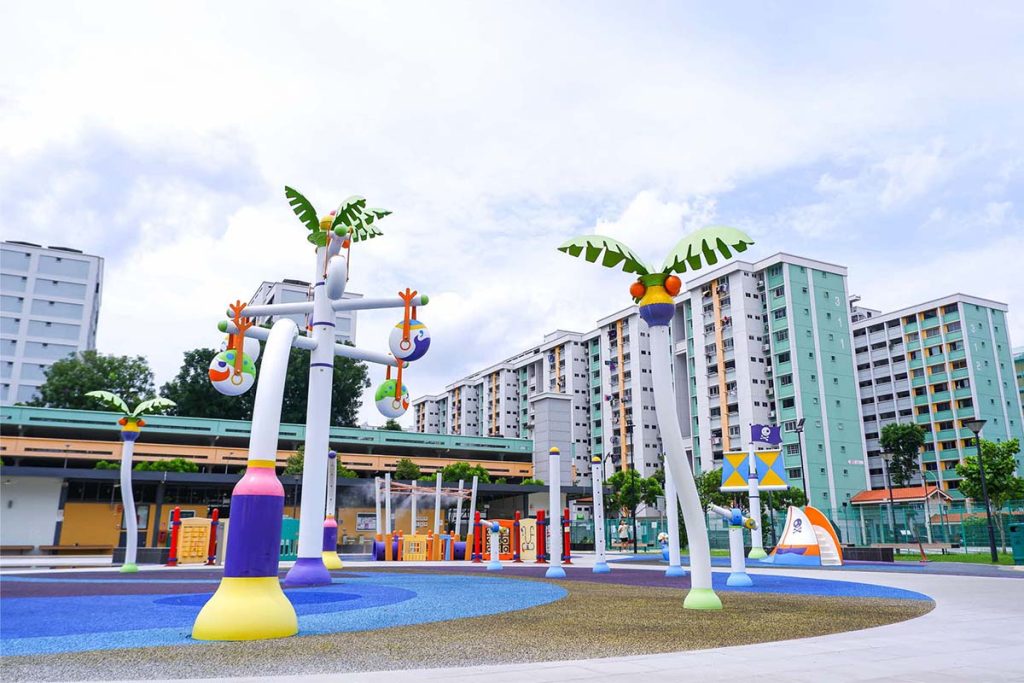 It also comprise facilities such as showers and nursing rooms, for those who need to dry off after a day's play. A hidden gem when it comes to places to visit in Singapore, Oasis Waterpark is also conveniently located in the heartland, next to block 307 at Yishun Ring Road.
5. Enjoy Philippines' Beaches in Punggol
Who says you must be overseas to enjoy the sea view with a drink in hand? At The Punggol Settlement, you can also take a sunset stroll along the beach before tucking into your favourites at one of its many eateries.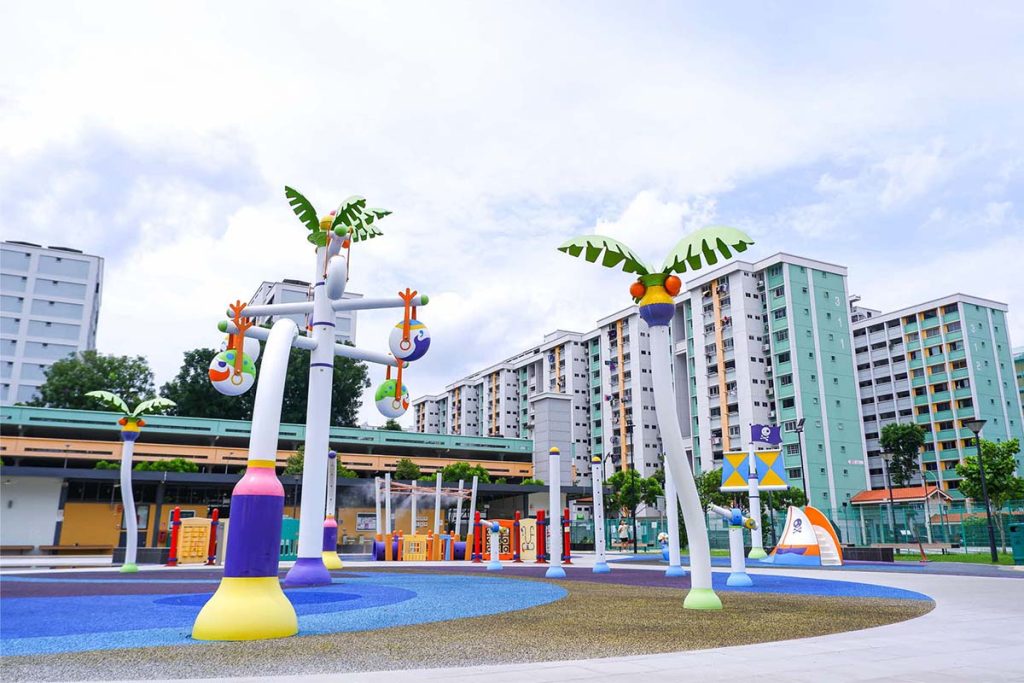 This long stretch of white sand also makes it perfect for seaside picnics, making it a popular spot amongst families.
Ready for more adventures and looking for more places to visit in Singapore? Check out the latest reads and uncover more hidden gems in the heartland.