"Let me know where you want me to photograph next," photographer Lee Aiksoon says on his social media account. The comments came quickly—Tampines, Bedok, Hougang, Yew Tee, Kallang!—from social media followers who are fans of how Aiksoon manages to make ubiquitous heartland spots look aesthetic.
He looks through the comments and decides on Toa Payoh.
"I love exploring HDB towns with my trusty DSLR. I don't do much research beforehand because I find that it helps me give the photos a fresh perspective," Aiksoon explains. "Even if it's a place you pass by every day, you might stumble upon pleasant surprises that you missed out previously."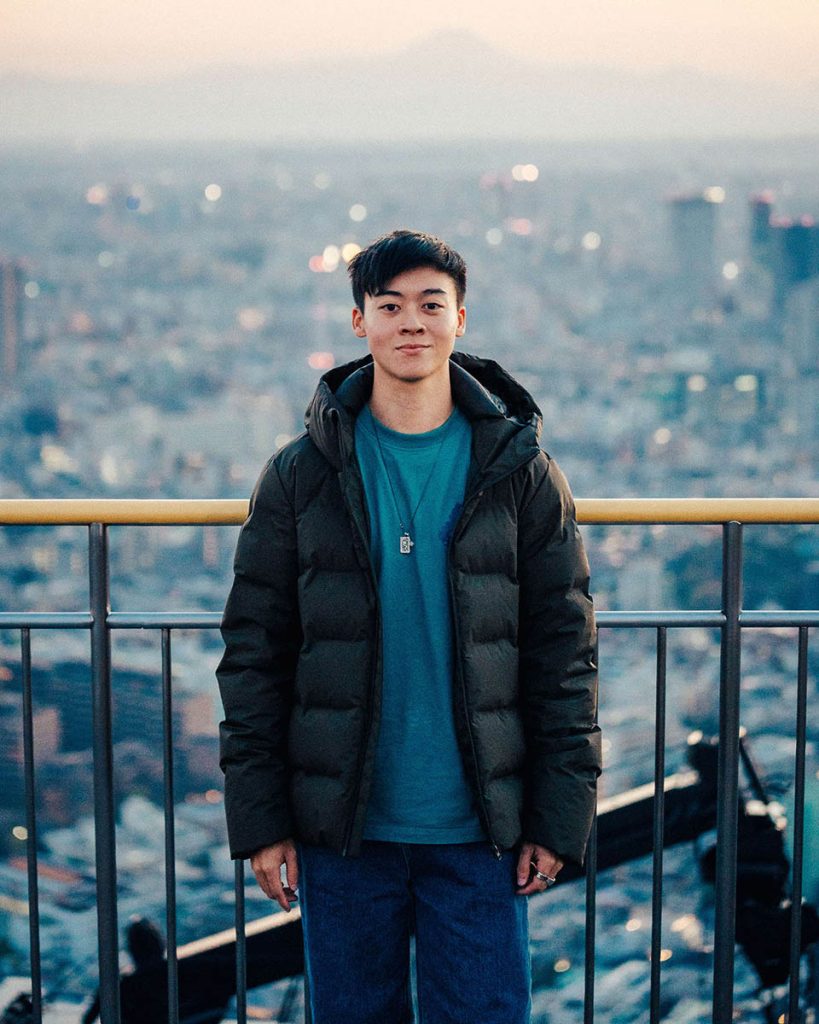 Film Look for a Touch of Nostalgia
Aiksoon's photos are appealing, in part due to the way he has incorporated the look of film in his images. It gives off a nostalgic vibe and it has now become a signature look in his heartland photo series. "I love film photography because it has an element of surprise. Most of the time, the final images turn out different than what you see through the lens," he shares.
However, when asked why he does not just use a film camera instead, Aiksoon laughs and explains that it is easier to use a DSLR and colour correct the images afterwards, as he wants his images to portray the right colours.
For example, Aiksoon captured the teal elements of Toa Payoh Lorong 4 blocks there, from the painted block numbers to façade elements like railings and rain/ sunshades—and further edited the images to call attention to the details.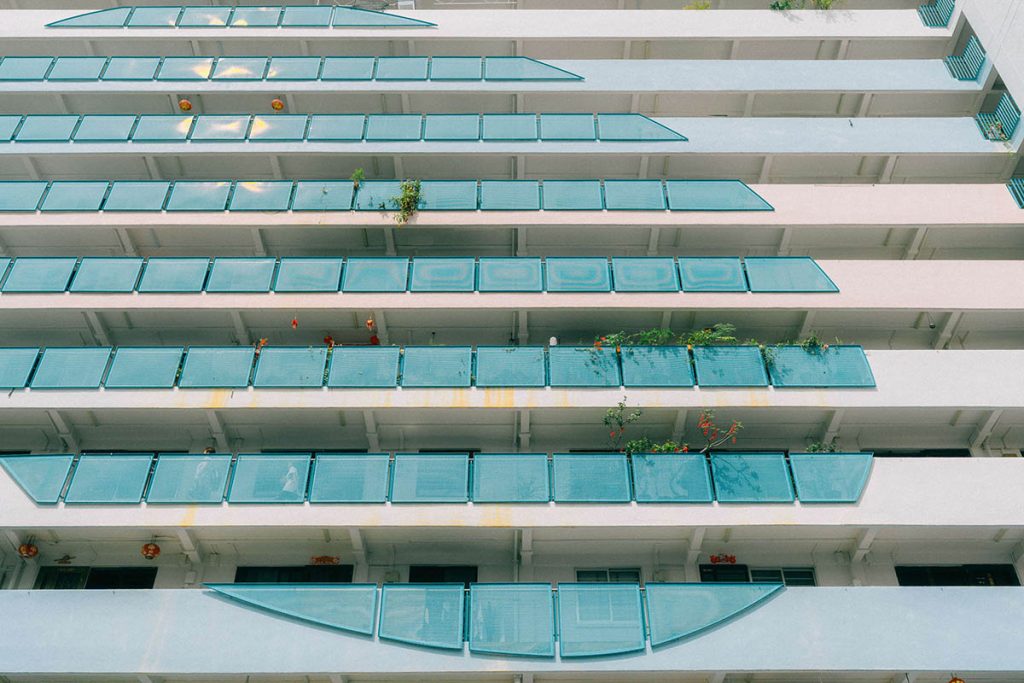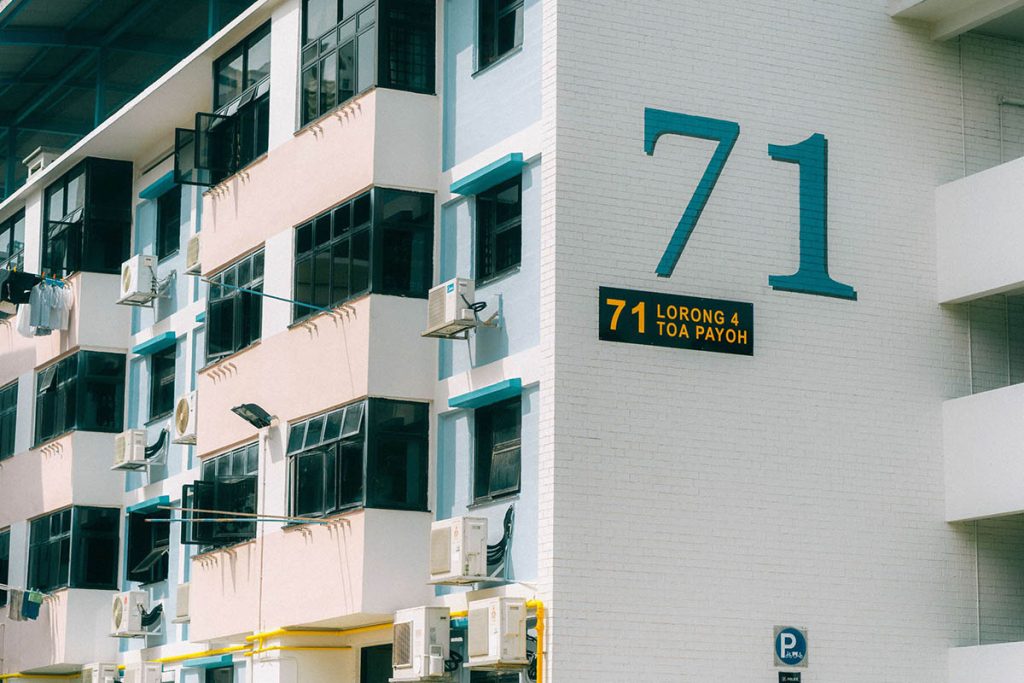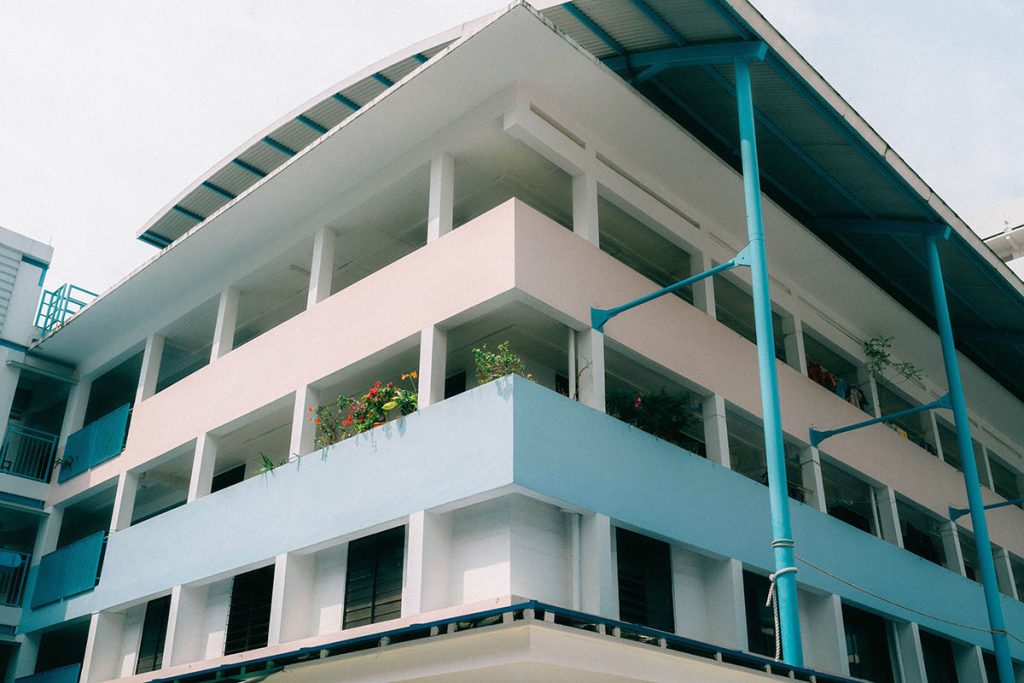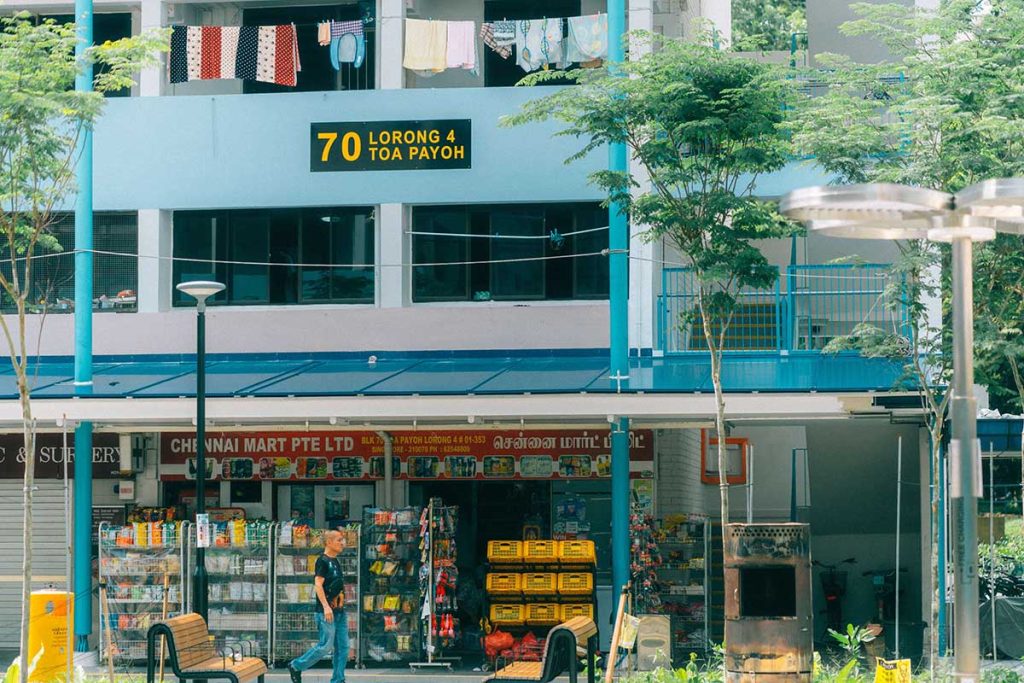 Capturing the Beauty in #HDBeautiful Towns
Aiksoon shares that he accidentally started his heartland series during the Circuit Breaker, when he snapped some photos around his home in Bukit Batok, and realised there was so much underappreciated beauty in familiar surroundings. "We walk around our neighbourhood every single day but hardly notice its quiet beauty," he says. "Next time when a tourist asks me where they should visit, I will tell them to go to any HDB town!"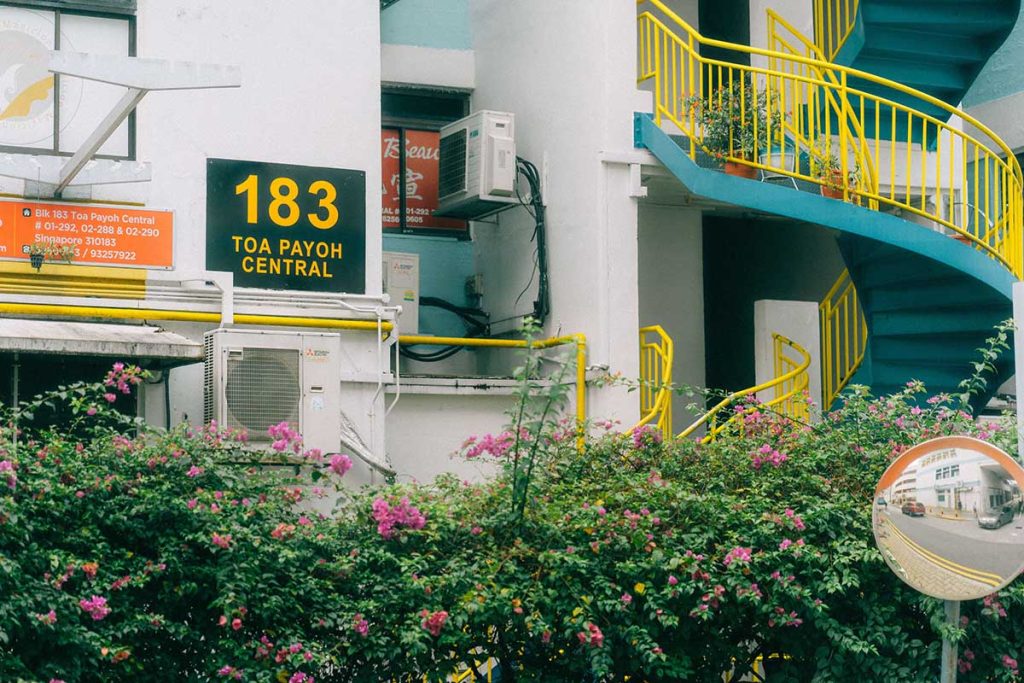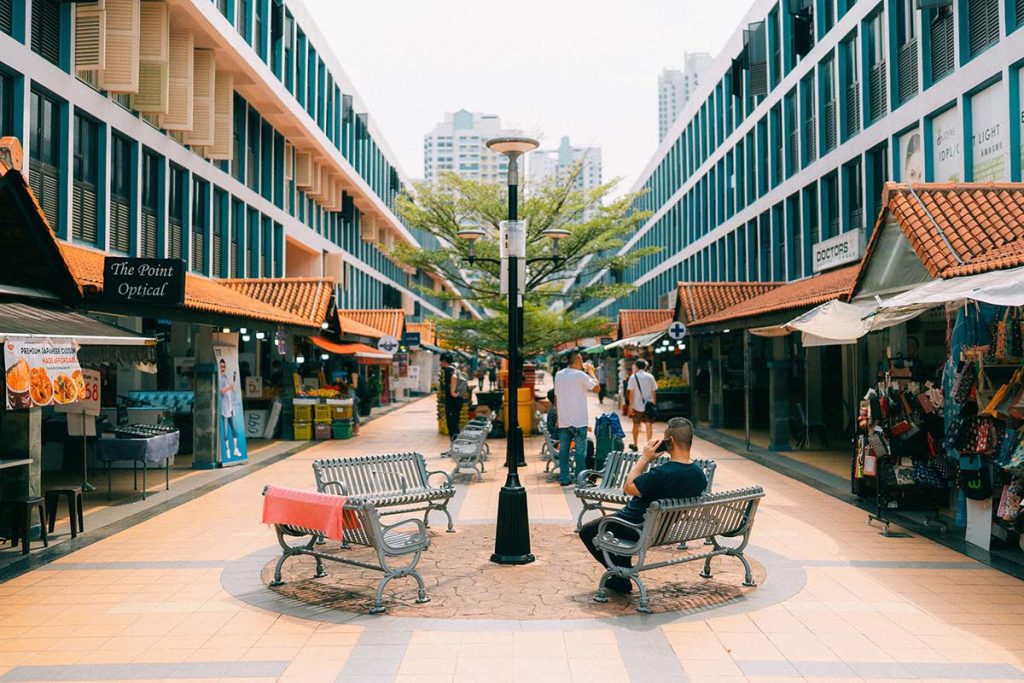 To date, Aiksoon has heartland hopped around 8 HDB towns, mostly in the North-West region. He documents his photography adventures on social media, and every upload prompts his followers to send in requests for HDB towns to be photographed next. Aiksoon says he is touched by the support and finds comments that state, "This is my neighbourhood!" a big source of motivation to continue the series and further explore Singapore.
Spread the HDB Love
Aiksoon often gets asked which equipment he recommends for photography. "The best camera is the one you have with you," he says. "It is not always about the quality of the photos, but the story behind it."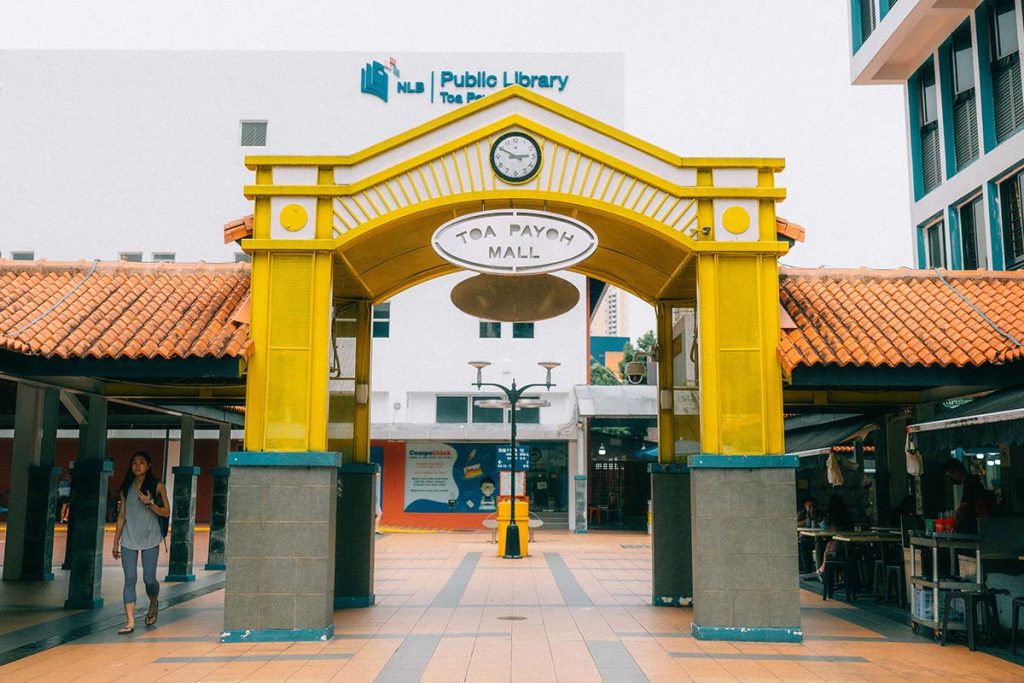 That said, he shares 3 tips to capture better photos: take note of natural lighting, position the subject well and focus properly, and as much as possible, use the in-built settings in your phone, such as adjusting aperture where necessary.
Aiksoon intends to carry on this heartland series and does not rule out exploring newer HDB towns and projects. "If you're already living in the heartland, go out, explore, and take photos!" he says.
Photos courtesy of Lee Aiksoon (@aiksooon)