At first glance, the void deck of Blk 192 in Pasir Ris appears just like any other of its kind—open, breezy, and with plenty of natural light. But those who come closer will notice that its blue and white walls hold an unexpected surprise.
"I created this series of 3D augmented reality (AR) artwork on Pasir Ris through the decades. Having lived here for 20 years, I realised that a lot of people do not actually know the history of the town," explains artist Clarence Ho.
"With the support of HDB's Lively Places Programme, I created the exhibition in the hope that it can help my fellow neighbours appreciate our home better."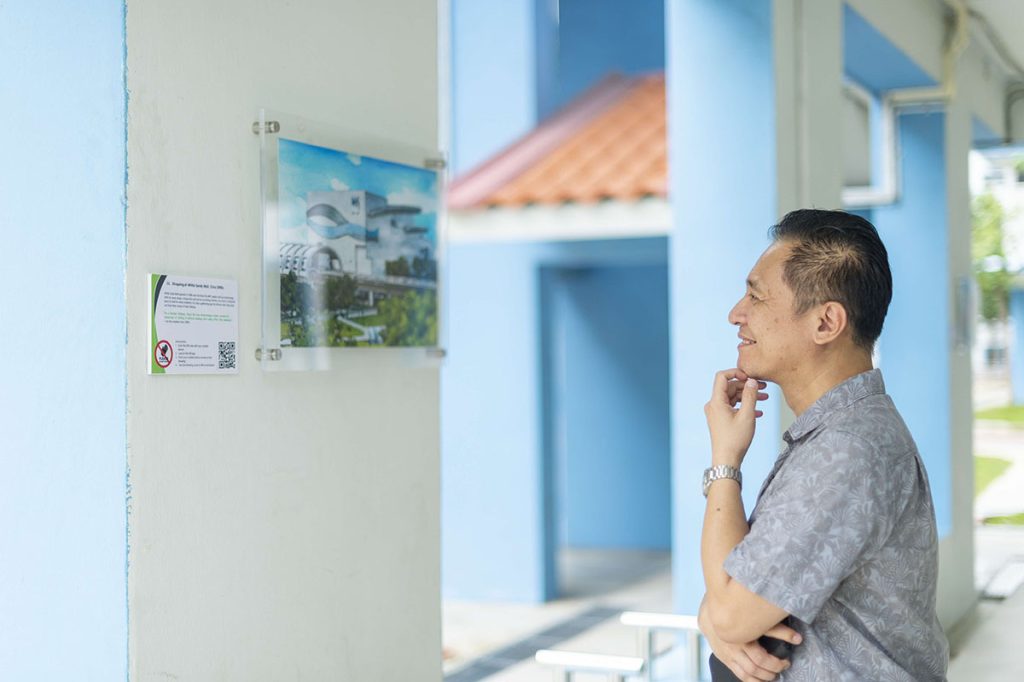 Community Contributions
Clarence's artwork showcases the rich heritage of the peaceful and laidback town, from when it was a rural area filled with kampungs, to the 1980s when HDB started developing the town, bringing with it flats and amenities. The scenes depicted are varied, from fishermen reeling in the catch of the day, to the red blocks that still stand today along Sungei Api Api.
To enhance the viewing experience, Clarence added an interactive element to the artwork using AR. Residents can scan the QR code beside the artwork and watch it come to life along with ambient sounds to fully immerse themselves in how life was like, back in those times. The artwork and animation were meticulously completed over the course of several months, during which time Clarence also gathered stories from the community.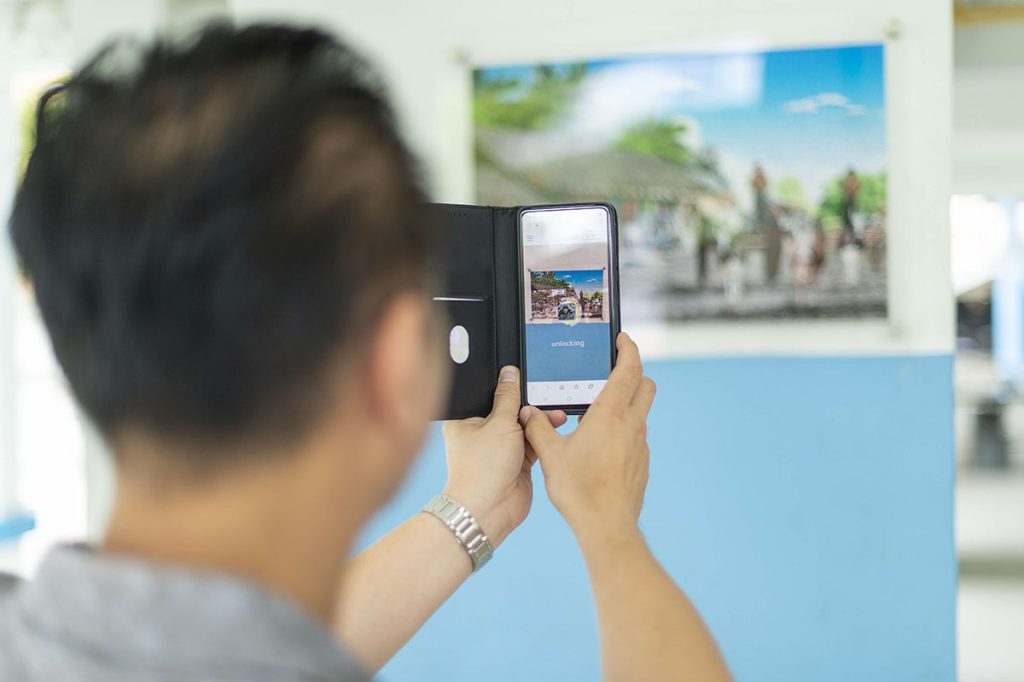 "Some of the residents I spoke to have lived in Pasir Ris for a long time, some even since the 1980s. They recounted happy memories of life here and shared why they love Pasir Ris so much," Clarence says. "Their anecdotes are reflected as quotes next to the artwork."
"Even though the AR process was tedious, it was really worth it! I really wanted to use AR to transport the viewers back to a whole new world and immerse themselves fully in the history of Pasir Ris, accompanied by residents' stories which inspired the art."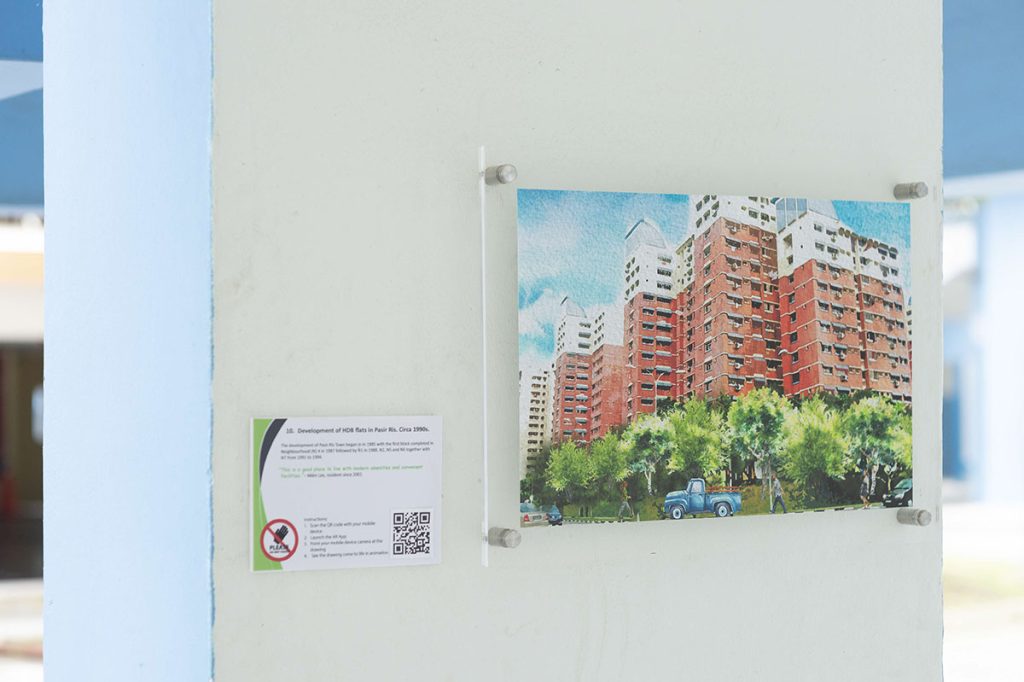 History on Display
"The Elias Road artwork is one of my favourites, as it has an interesting history," Clarence says. "Elias Road was named after Joseph Aaron Elias, a businessman whose family built a two-storey 12-bedroom bungalow along the Pasir Ris coastline. It was subsequently redeveloped into Pasir Ris Hotel," he explains.
In this artwork, white colonial buildings are set amidst coconut trees, with sampans and guests along the private beach completing a reimaged scene at the bustling hotel that once stood in the area.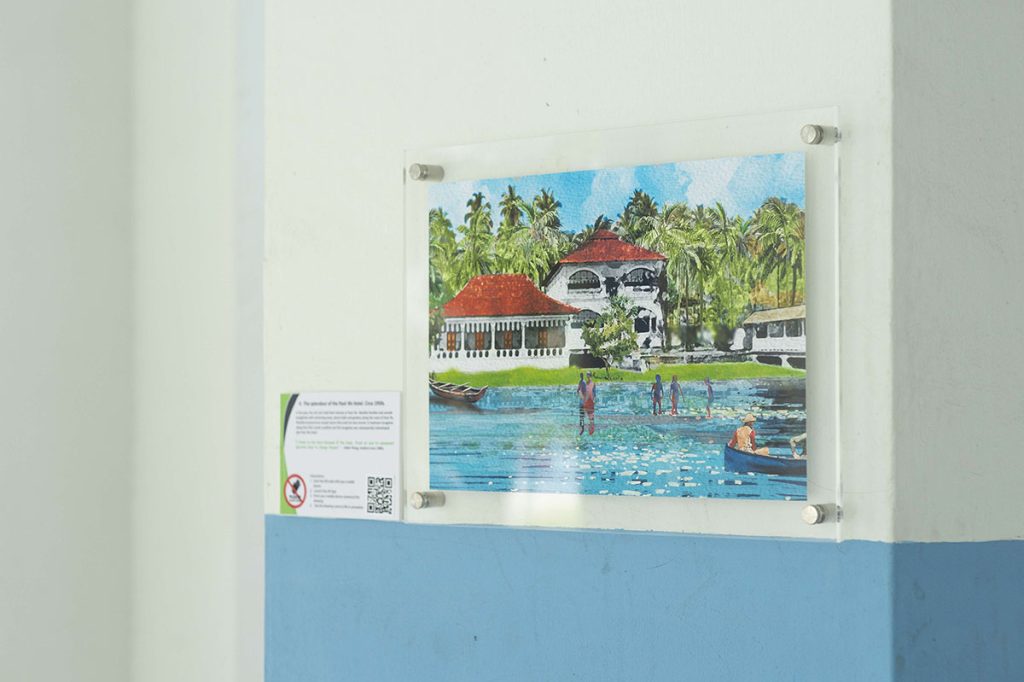 Putting The Art In HeARTlands
Clarence chose the void deck as his canvas for the exhibition because he considers it an important space for Singaporeans from all walks of life. "The void deck is a venue for key events like weddings and everything else. So I was thinking why not have an art exhibition at the void deck at where I live?" he laughs.
As the void deck is accessible to the community, there are also many people who have come by to view Clarence's artwork and lend him their support. "I feel good as an artist because it's not every day that you can find an art exhibition at the void deck," he shares.
"I hope more residents can bring art into the heartland, because that would make their neighbourhoods more exciting and interesting. Imagine community hubs filled with art and music—that would definitely enrich the living experience of residents," he smiles.