Contrary to popular belief, minimalist homes don't always equate to minimal makeovers or cost savings. In fact, a stunning minimalist interior can still be achieved within a set budget — just check out these 7 beautifully renovated HDB flats that are easy on both the eyes and wallet.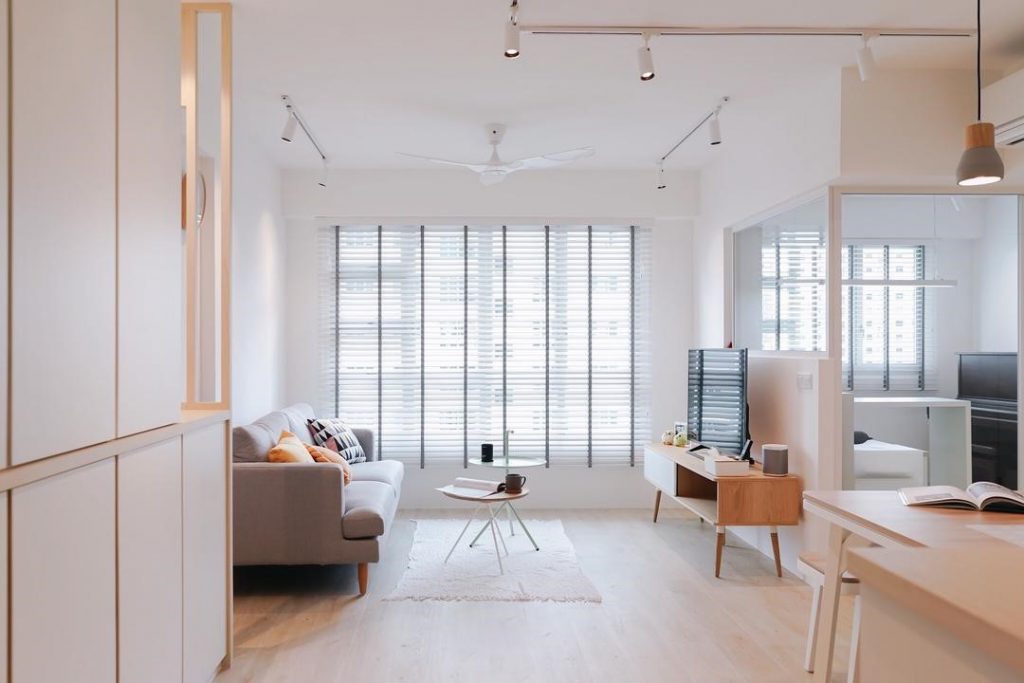 Interior Firm: Authors • Interior & Styling
1. With its sliding doors and handle-less cabinets, this home embodies sleek functionality. The home also features several raised platforms with hidden storage pockets that function as mini sitting and dining areas.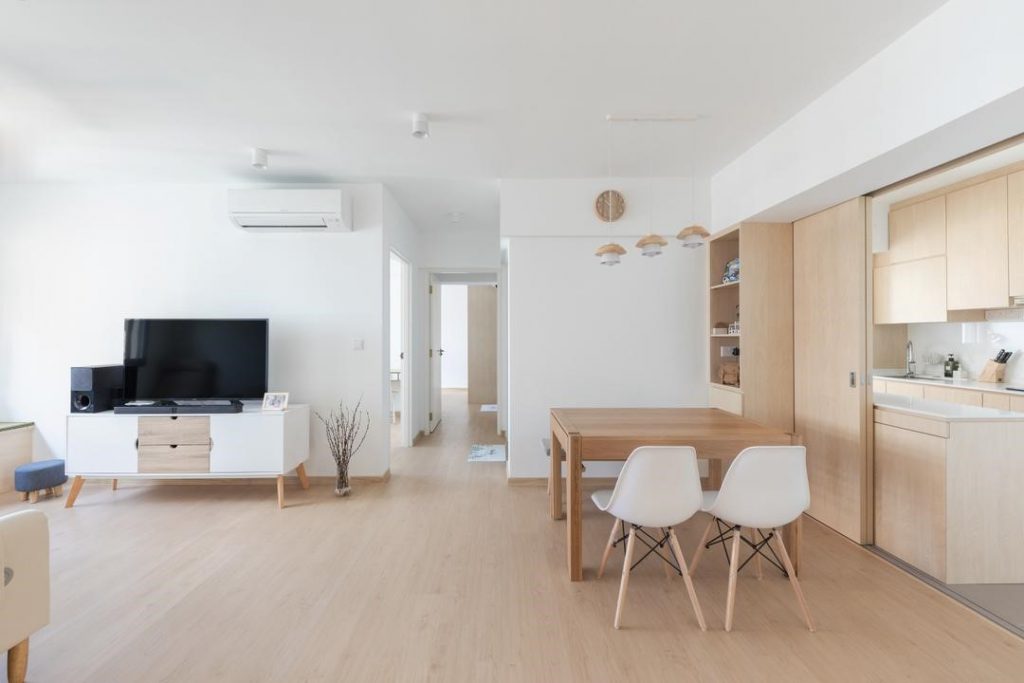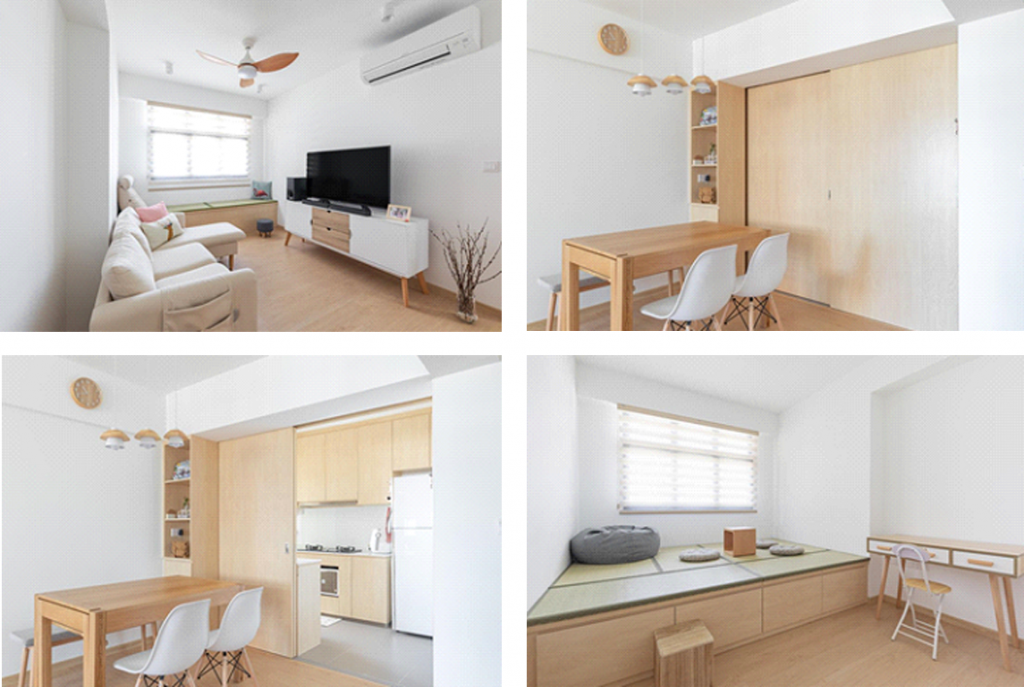 Interior Firm:D5 Studio Image
Cost of renovation: $37,000
2. In the process of maximising floor space, we often overlook the walls in the process. This Tampines home, however, features a series of mounted cabinets and shelving solutions – all flushed to the sides of the rooms – that make every square inch count.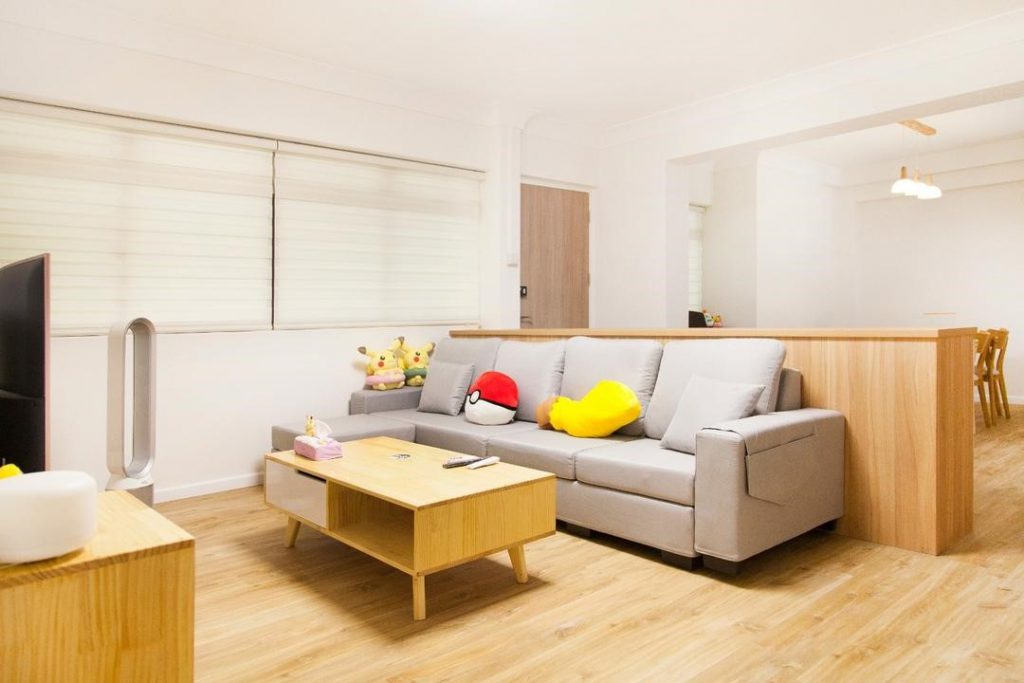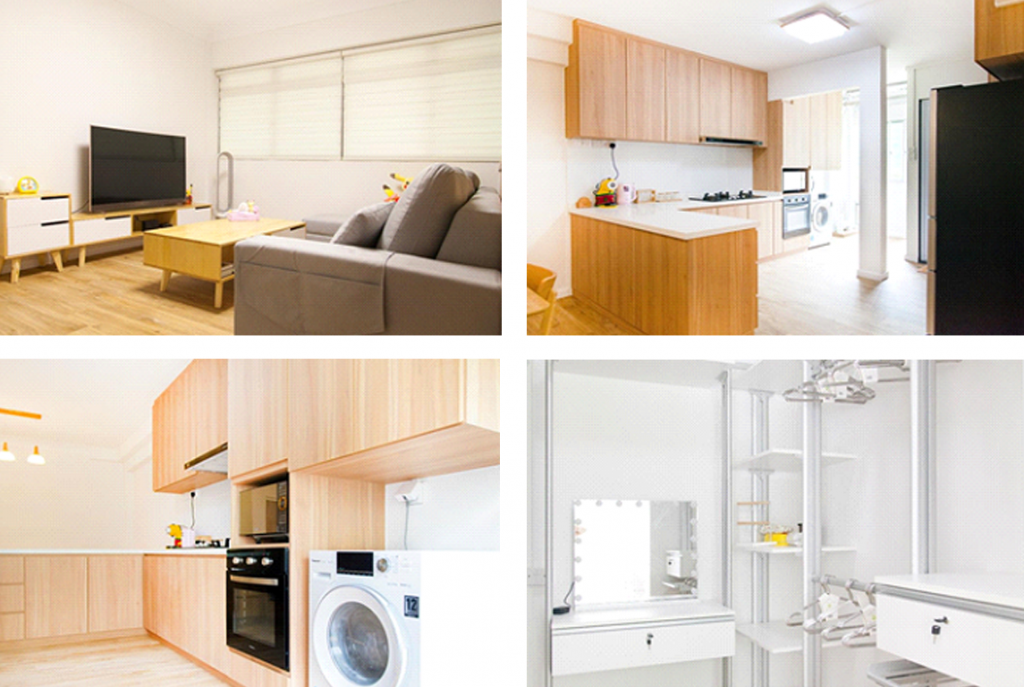 Interior Firm:Mink Design
Cost of renovation: $45,000
3. The best part about having a white backdrop? The ability to conceal your household shelter with a fresh coat of paint. This homeowner styles it with a few muuto dots – that not only look like decor, but also break the monotony and double up as nifty, inconspicuous hangers.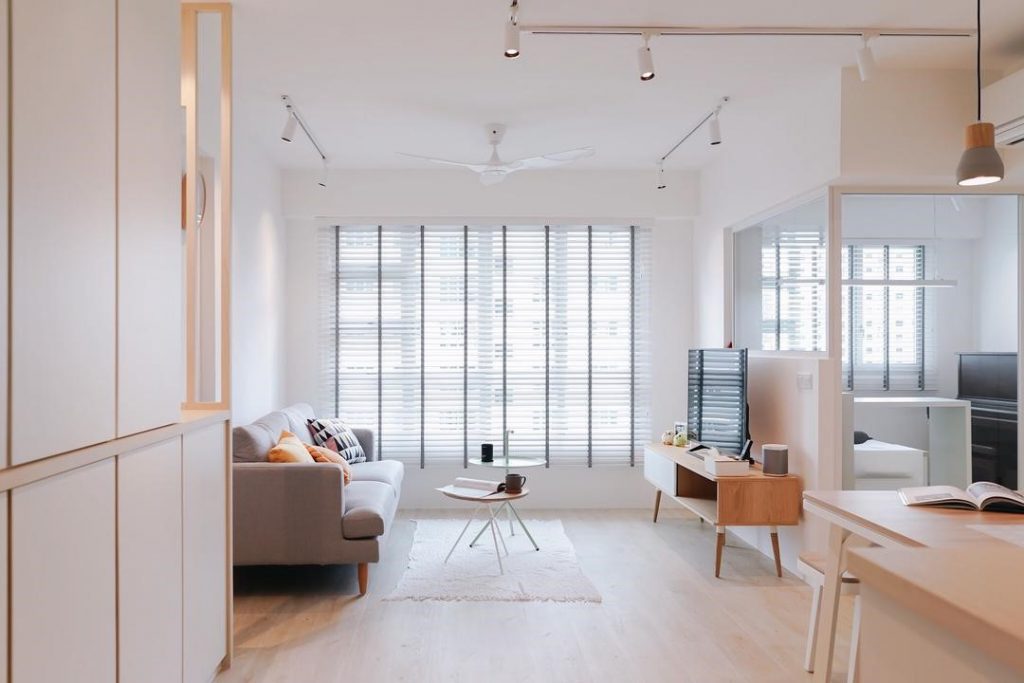 Interior Firm:Authors • Interior & Styling
Cost of renovation: $44,000
4. The introduction of other elements such as brick detailing, hexagonal tiles, and colours will not cramp your minimalist style. In fact, incorporating additional elements can help to prevent your home from looking too flat.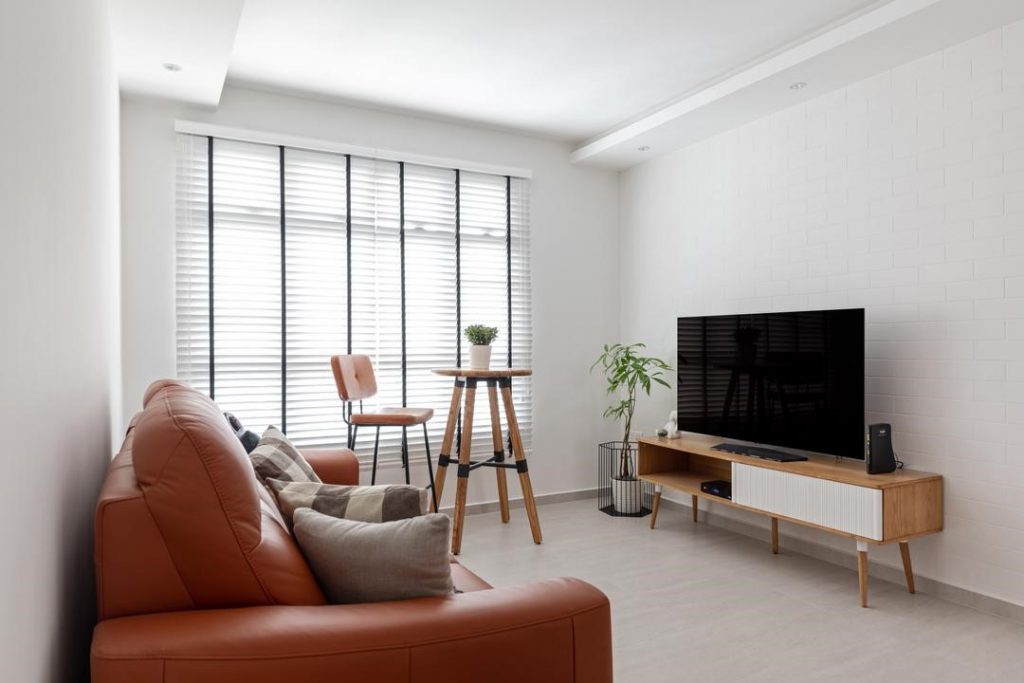 Interior Firm:Zenith Arc
Cost of renovation: $35,000
5. Another key hallmark of minimalism is symmetry. From the furniture to the fittings and furniture, the following home features a streamlined and smooth space that is aesthetically pleasing.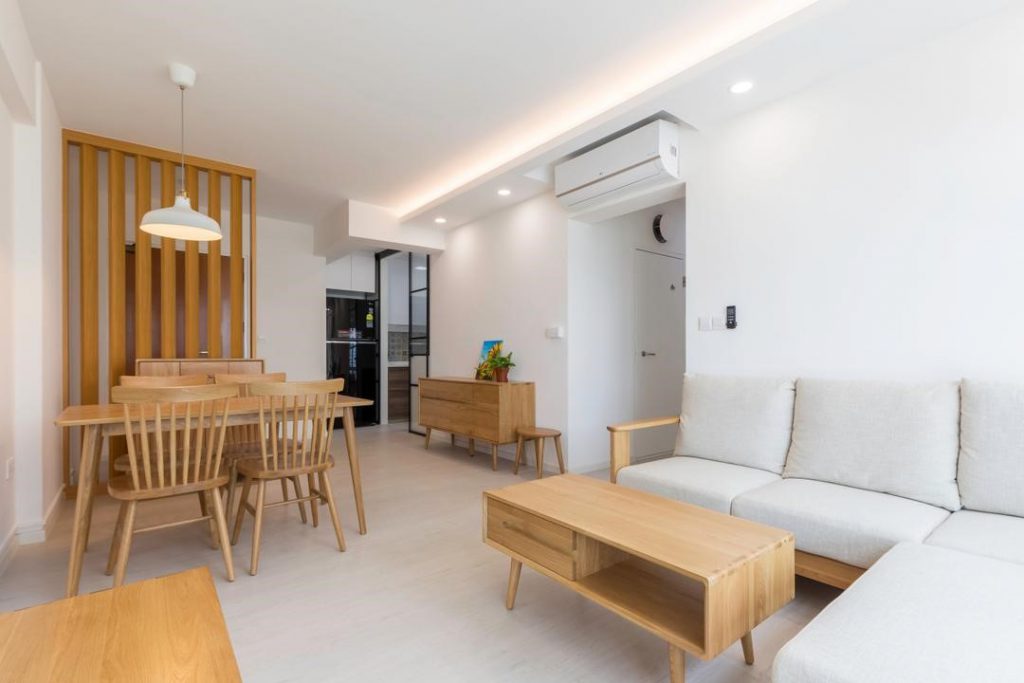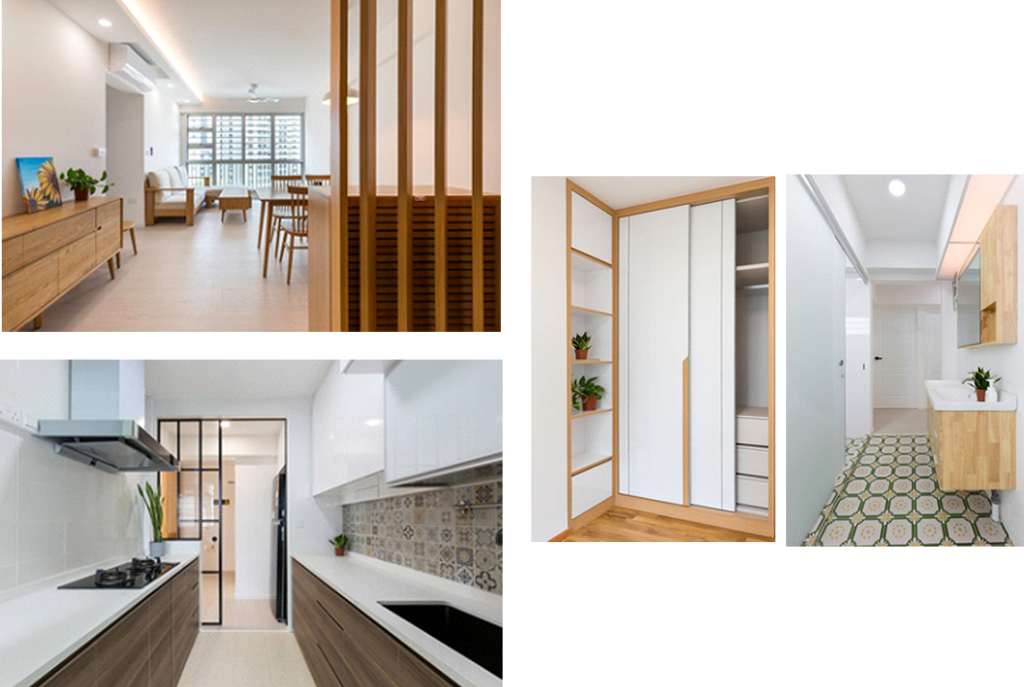 Interior Firm:Omni Design
Cost of renovation: $40,000
6. While all these storage solutions will sure keep your clutter at bay, it can be hard to display decor or accessories. Find out how this apartment worked around it by building pocket spaces within the cabinetry.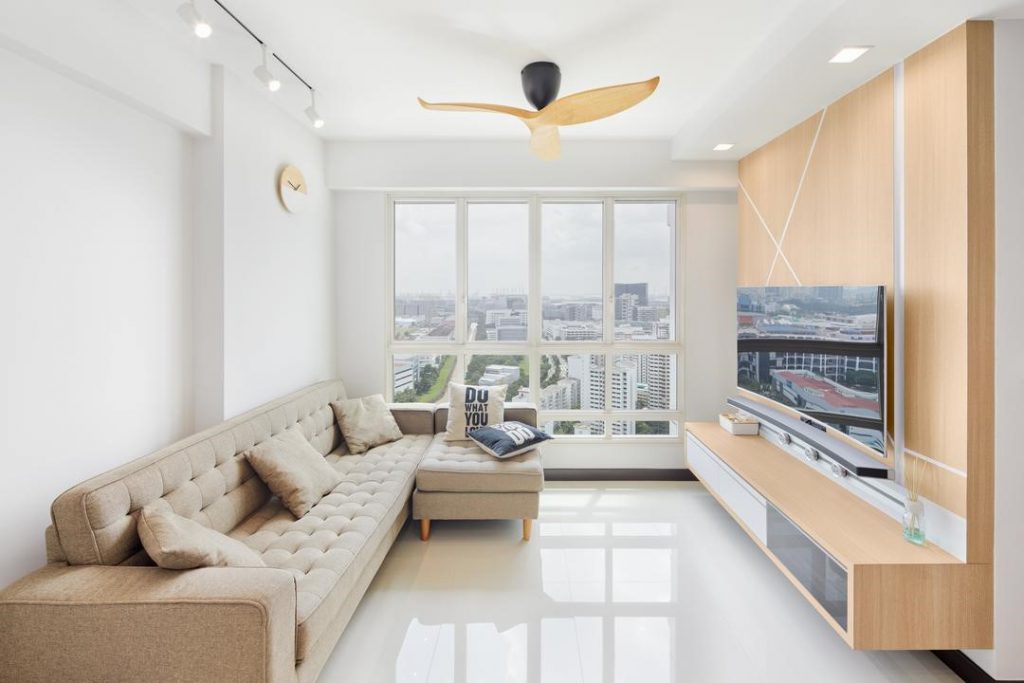 Interior Firm:Absolook Interior Design
Cost of renovation: $40,000
7. A variety of eye-catching features are installed into this home, all of them equally functional. From open and sleek bookshelves that keep collectibles proudly on display to unique tiles on the backsplash and floor, this minimalist HDB flat is stylishly simple.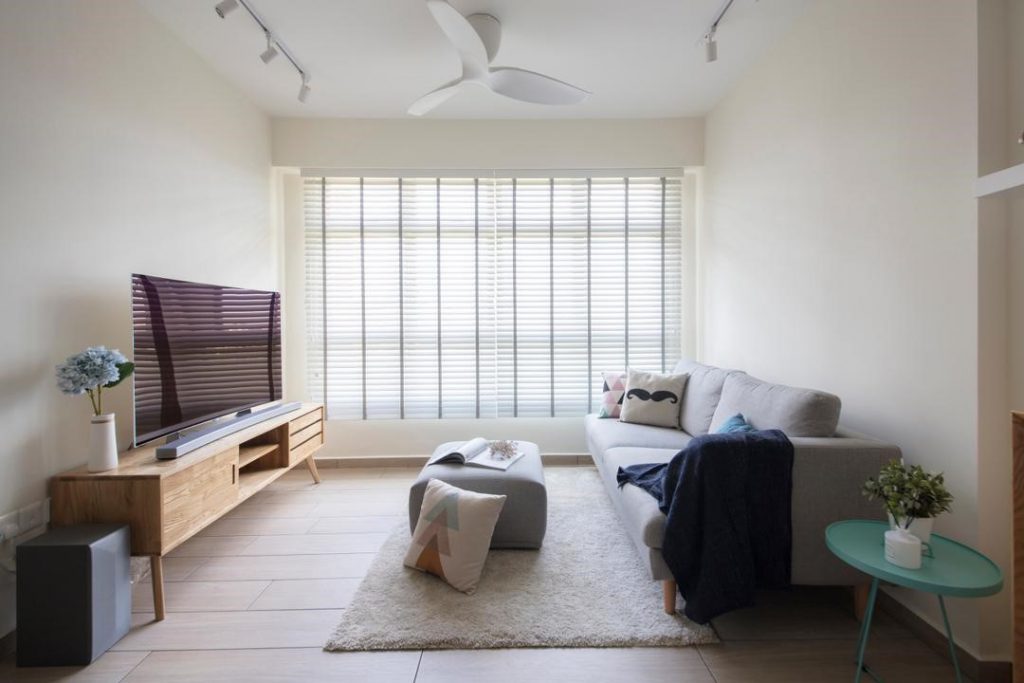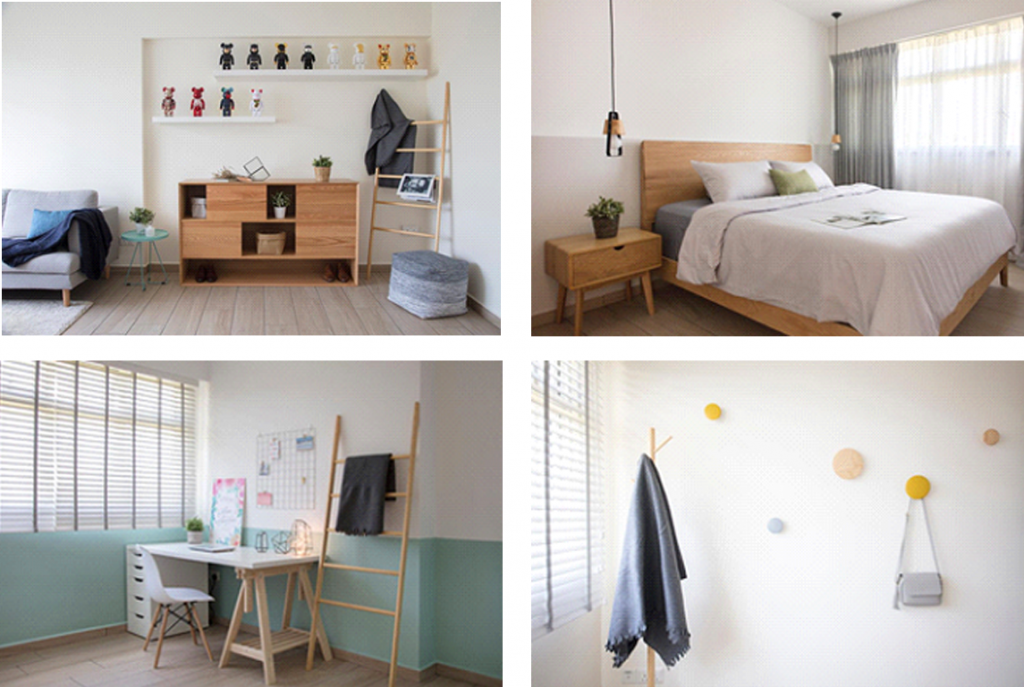 Interior Firm:KDOT
Cost of renovation: $35,000
This article was contributed by Qanvast, Singapore's go-to renovation platform. Whether you're embarking on a major overhaul or a simple refresh, Qanvast can connect you to the right professionals for the job.