Doors may not be the first things that home owners think of when renovating their homes. However, the types of room doors installed can totally change the look of your home. If you're seeking inspiration on what kind of doors to fix in your home, check out our handy shortlist!
1. Hinged Doors
These doors are mounted on hinges on one end of the door, and are a classic design that comes in a variety of materials and finishes. They are also easy to install. Add some character to the hinged doors by selecting handles that match your overall home décor. The best part? Hinged doors are highly versatile and suit every room.
2. Bi-fold Doors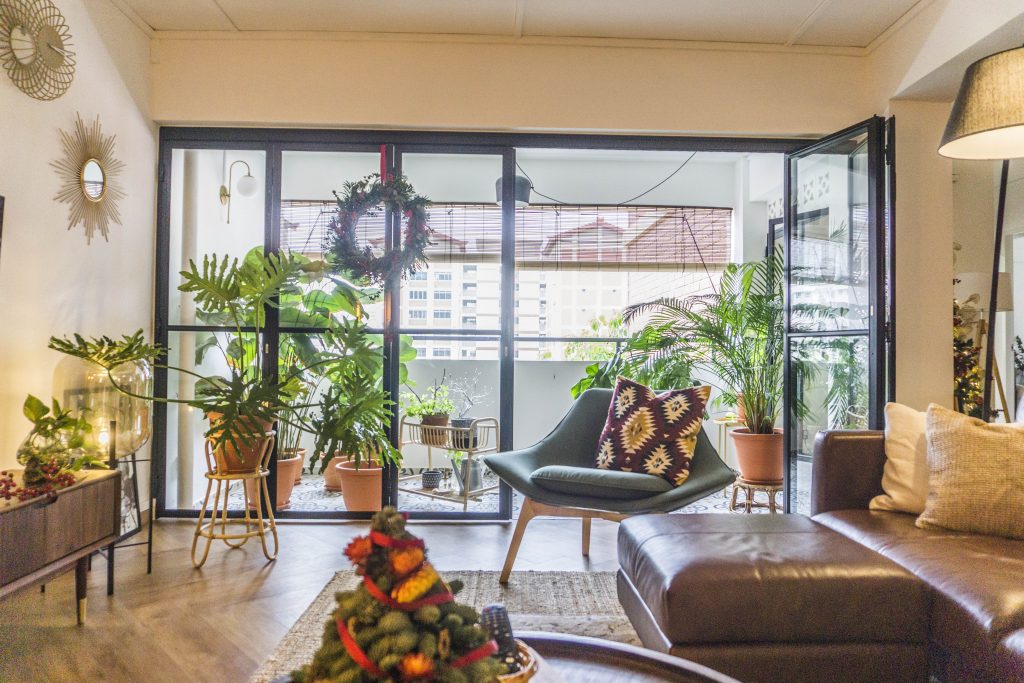 Bi-fold doors are another type of hinged doors but slightly more space-efficient! These multi-panelled doors come with a folding mechanism that lets you open the doors in a neat manner. When opened, the panels stack up so these are also great for compact spaces. Bi-fold doors are usually used for balconies and bathrooms.
3. French Doors
They say two is better than one, and you can achieve that with French doors. These doors are installed as a pair, and its wide-set style helps create an illusion of a bigger space. Depending on the décor of your home, you can opt to either install the doors hinged at the sides, or as sliding doors.
4. Sliding Doors
If you prefer a more compact alternative to the traditional hinged doors, sliding room doors might just be the thing for you. These doors open with a smooth gliding motion, making it space-efficient as you need not cater space for the door to swing. Depending on the aesthetic you're going for, you could either opt for a plain design which camouflages with your walls, or a pop of design for something unique!
5. Pivot Doors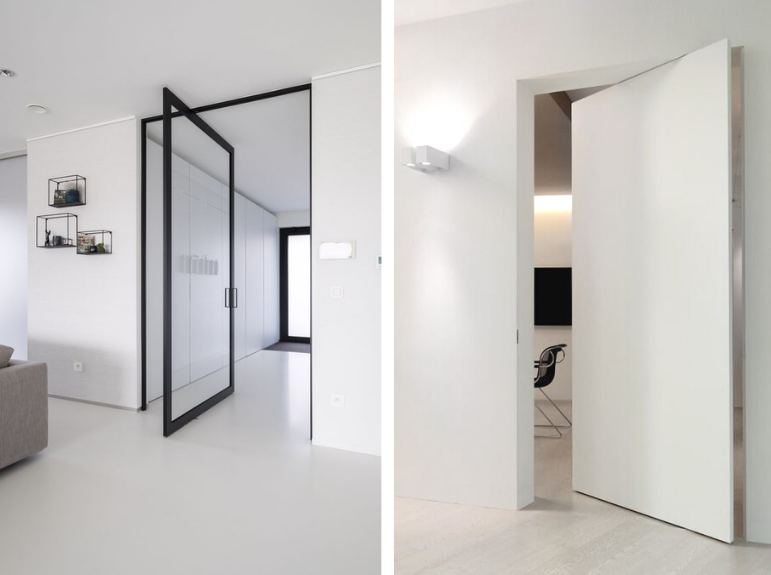 A pivot door is one that rotates on a spindle, which allows the door to swing both ways. With no need for a door handle, pivot room doors fit well in minimalist homes. However, such doors tend to be quite heavy and would require ample space to accommodate the swinging doors.
Now that you have a better idea on the types of door for your flat, you might be excited to install or even replace the existing main or internal doors. But wait up! Don't forget that a permit is required if you are making these fixes:
Replacing the main entrance door and/or frame if your unit is along the fire escape route, or
Intending to reposition internal door entrances
Learn more of about the HDB guidelines on doors and gates here.
Getting ready to renovate your flat? Read our guides to find out how you can better plan for your renovation works, what the renovation process entails and the type of renovation permits required. More design ideas can also be found here.