As creative professionals, Ben and Melly had a clear vision of their ideal home. Luckily, both share the same sense of aesthetics. Looking at their flat, decorated in a monochromatic colour palette, it is clear what that style is.
Late morning light filtering through the curtains paints the flat in a soft glow
"I originally wanted a flat that was all white," Melly said. "Both of us do not really like colours, which is why black, white and grey feature strongly within the design," Ben added.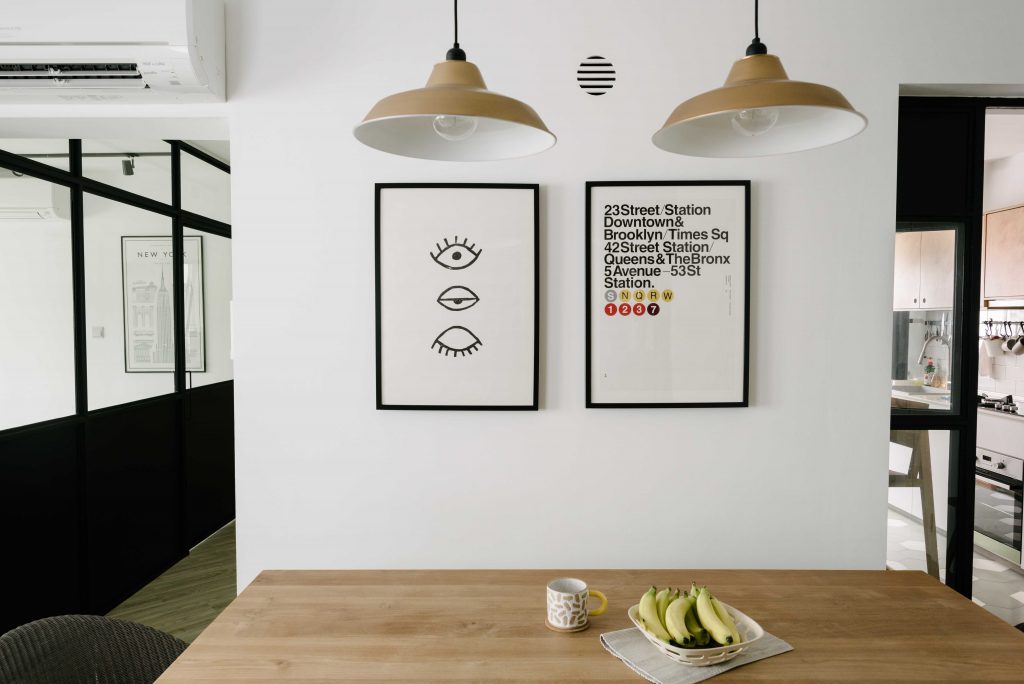 Art prints that reveal Melly's love for New York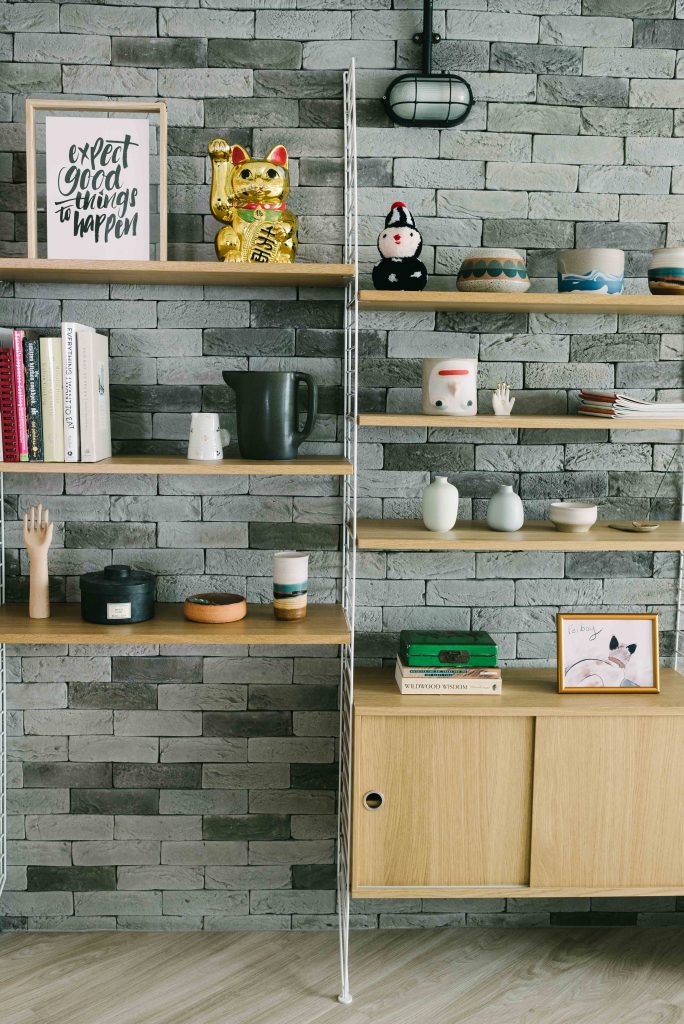 Open shelving showcases the couple's favourite ornaments and travel souvenirs
A pleasing ensemble of grey and wood elements evokes warmth and consistency in the design. From light fixtures to floor finishes and tiles, the couple were heavily involved throughout the design process. The exposed wiring and pipes in their flat are a nod to the industrial theme, adding a chic and edgy touch to their Scandinavian interiors.
Exposed black painted pipes in the kitchen are a unique focal point
Being an app developer and artist respectively, Ben and Melly work primarily from home. A comfortable work space was definitely on the top of their priorities – their glass panelled office embodies the balance of functionality and style that Nordic design is famous for.
In carving out a specific spot to work, they also wanted the space to be open. "We had to knock down some walls, but it is great to see what is happening outside of the room instead of just staring at walls," said Ben.
The use of glass panels makes Ben and Melly's workspace feel airy and open
By choosing a flat in a non-mature estate, the couple was able to buy their flat at a relatively lower price. This allowed them to spend more on their flat renovation, which came up to about $60,000.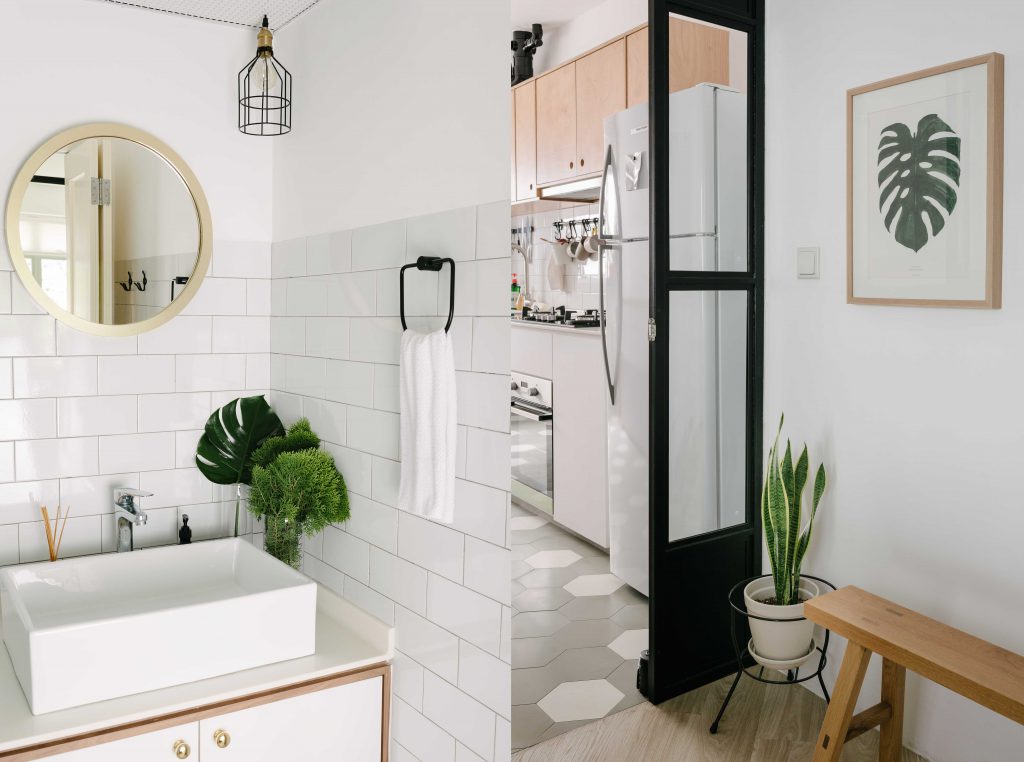 Houseplants and leaf cuttings bring nature into the home
Since moving into their new home in 2014, Ben and Melly have caught up with old friends and found new friends in their neighbours living in the same estate. "The car park is a great place to meet new people," Melly joked. They are also fond of the Sengkang Riverside Park near their home, where they often head to for exercise.
Ben and Melly shared that they are currently expecting a baby and will be transforming one of the rooms into a nursery. We wish the lovely couple and the newest addition to their family every happiness!
Do you know of any other beautiful HDB homes that we can feature? Share them with us via mynicehome@mailbox.hdb.gov.sg or visit us on Facebook!