They say size matters and for walk-in wardrobes, it is definitely the case of the bigger, the better! While turning an entire bedroom space into a walk-in wardrobe is very, very tempting, it is important to consider whether it is worthwhile to do so – especially if you're thinking of welcoming a little one soon!
However, it is still possible to achieve your dream wardrobe. The best part? You don't have to sacrifice an entire room or carry out major hacking works!

Credit: Nitty Gritty Interior
Check out these 3 design ideas on how you can transform your bedroom space to fit a walk-in wardrobe:
Lay It Out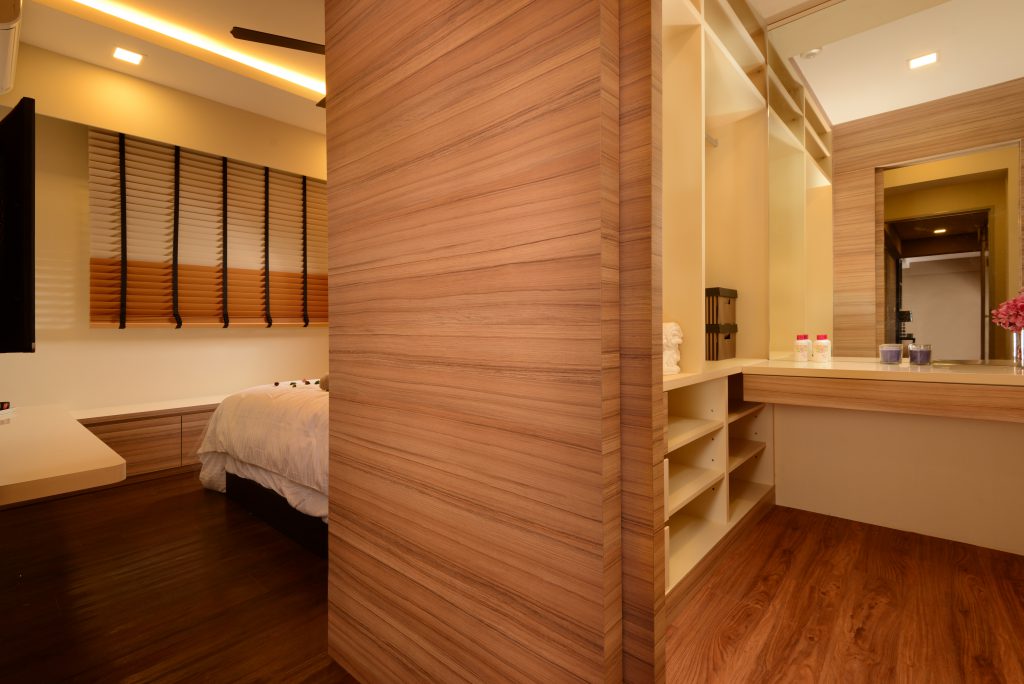 Photo Credit: CAD Associates ID
Before you go wild with designing your walk-in wardrobe, think about how much space you wish to dedicate to the space. This helps you decide on the layout of your walk-in wardrobe. Some ideas include a galley style with an aisle in between two closets, an L-shape configuration with ample (standing) space, or even a little boxed-up enclave for that exclusive feel.
All About That Space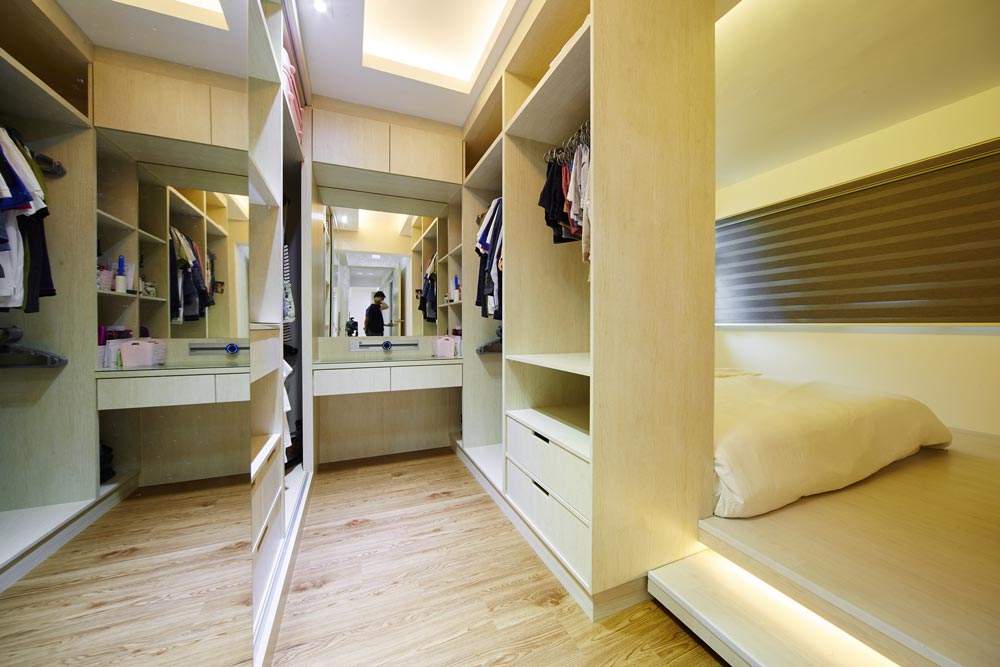 Photo Credit: Design 4 Space
Fitting a walk-in wardrobe in your bedroom means having to maximise space with the help of an efficient design. Regardless of the layout you're going for, it's helpful to swap out the hinged doors for sliding frames or even ceiling-to-ground curtains – not only do they help to save space, but they also create an illusion of a wider aisle.
Accessorise
Photo Credit: Eighty Seven
Yes, it's possible to accessorise your walk-in wardrobe! A full-length mirror is a must-have; be it on the wall, the wardrobe door, or sliding frame. Spruce it up with statement lighting that brightens up the space, and then add pops of colour such as a feature wall, painting, or plant.
Excited about these ideas and can't wait to start on your renovation journey? Read up and be familiar with the HDB renovation guidelines first, and check out some of our handy renovation tips!
We want to see how you have transformed your bedroom space to fit a walk-wardrobe! Share it with us at mynicehome@mailbox.hdb.gov.sg, or leave a comment below!