There are many components to think about when it comes to the interior design of your home. Besides deciding on fixtures, furnishings and furniture, did you know that there are also options available when it comes to wall finishes?
Check out the wall finishes that you can pick from, to create the home of your dreams!
1. Paint
There's nothing like a fresh coat of paint to breathe new life into a space! Aside from being the most economical option, paint requires minimal maintenance. Plus, the wide catalogue of shades and tones are bound to leave home owners spoilt for choice.
Pro-tip: If you're going the DIY route, using a paint primer helps to cover flaws while ensuring a smooth finish.
2. Wallpaper
From floral motifs, to illusion pieces and even bespoke drawings, express your creativity with wallpapers! Available in a wide variety of designs, wall papers are highly versatile and are relatively easy on the wallet.
Pro-tip: To prevent the curling of wallpaper, wallpapers should be installed on walls that are not exposed to sunlight and moisture.
3. Tiles
Often featured in kitchen backsplash and bathroom walls, tiles can make for creative accent walls too. From mosaic decorative tiles to wood plank tiles to brick patterned tiles – the design possibilities are endless.
Pro-tip: Tiles are best suited for homeowners who prefer low maintenance walls.
4. Laminates
Durable as paint, textured like wallpaper – that's laminate for you. Laminates can be installed anywhere in the house, even in the kitchen and bathrooms that are high in moisture. Laminates are more resistant to wear and tear, moisture, and heat, as compared to other finishes.
Pro-tip: For longer-lasting laminates, install over walls that have been primed, or over painted drywalls.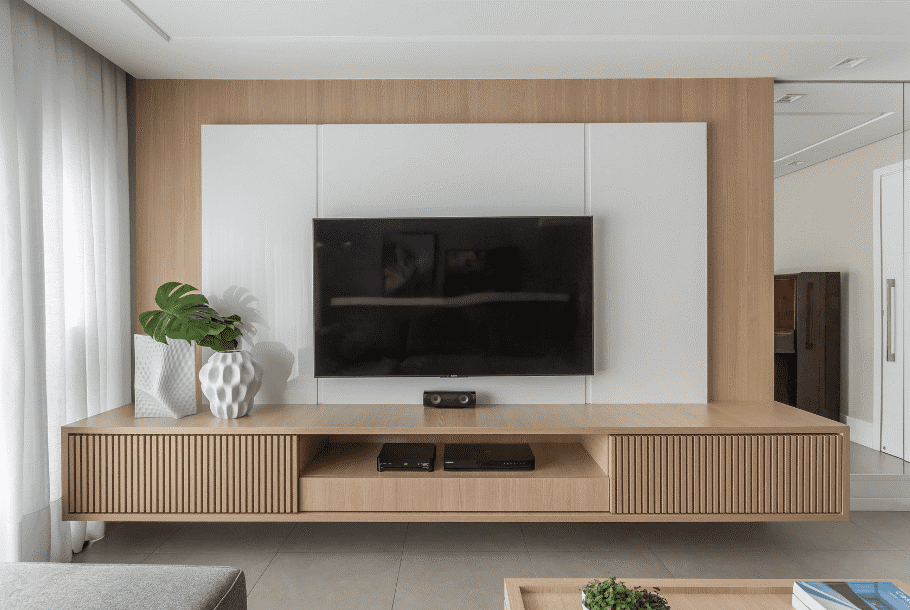 5. Cement Screed
For home owners going for an industrial chic or contemporary interior design, a cement screed wall finishing would be the choice pick. As cement screed is applied by hand by the contractor, it's unlikely that they can replicate the exact design from the magazines.
Pro-tip: To maintain the cement screed wall in its rawest form, avoid fixing frames or shelves over the wall.
Got any novel wall finishes in your home? Tag us on Instagram @mynicehome!