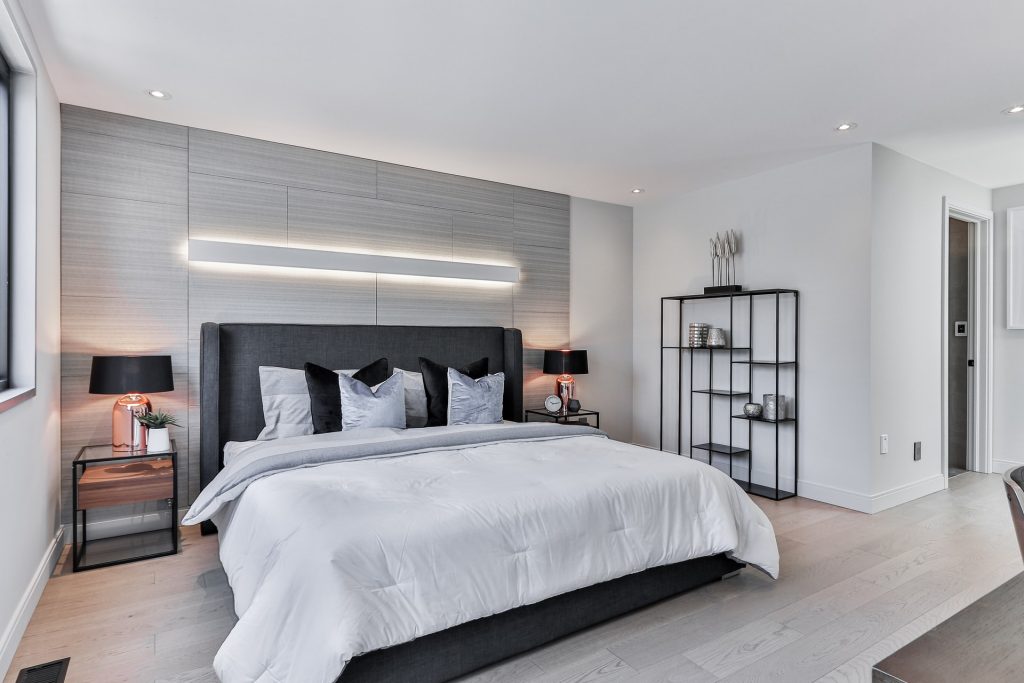 Given that we spend a third of our lives snuggling in bed, a good bed frame is definitely worth the investment. Bed frames come in lots of designs and materials—some even come with added functions. Here are 3 steps to help you choose the best bed frame style that suits your needs.
Step 1: Utilise Your Floor Plan
Before you start shortlisting the frame, decide where and how you intend to place your bed in relation to other furniture. This way, you can assess if the size of the bed you want, be it a king, queen, or single bed, can fit comfortably into your space. For instance, a poster bed may not be ideal if you have installed a false ceiling or ceiling fan. You may also need to choose a smaller sized bed if you intend to set aside more wardrobe space in the room. Check out how you can read your floor plan like a pro.
Step 2: Consider Your Lifestyle Needs
Your bed frame style can be tailored to suit your lifestyle needs. For instance, someone who loves reading before bedtime may prefer an upholstered bed with a padded headboard. For additional (hidden) storage underneath the bed, a compact divan bed with storage drawers, or a hydraulic bed with a large storage beneath could be better options.
A bed with slatted panels of wood boards as the base could help achieve cooler sleep, especially if you prefer to keep the air-conditioning off. Conversely, a poster or canopy bed with its own curtains could add to the room's cosy vibe.
Step 3: Choose Suitable Accessories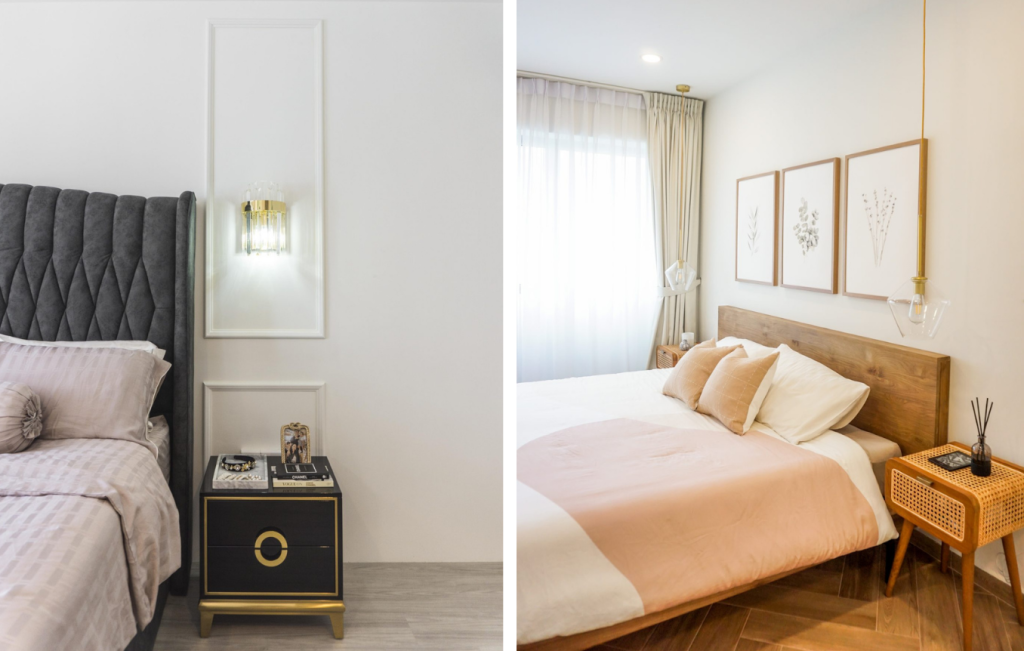 Beyond bed frame styles, you should also consider furnishings that can store bedtime essentials, or help you get ready for the day. Bedside drawers and vanity tables are both great additions to the room and can also serve as charging points for your electronic devices. These can be built into your bed frame or purchased as separate furniture. The choice is yours.
Check out more design ideas or follow us on Facebook and Instagram @MyNiceHome for more design inspiration!