Thumb-ing through Wei Jiang's Instagram (@orhganic) feed is an experience unlike any other. Not only are the photos in black and white, when viewed together in a 9-grid collage, the visuals are even more eye-catching.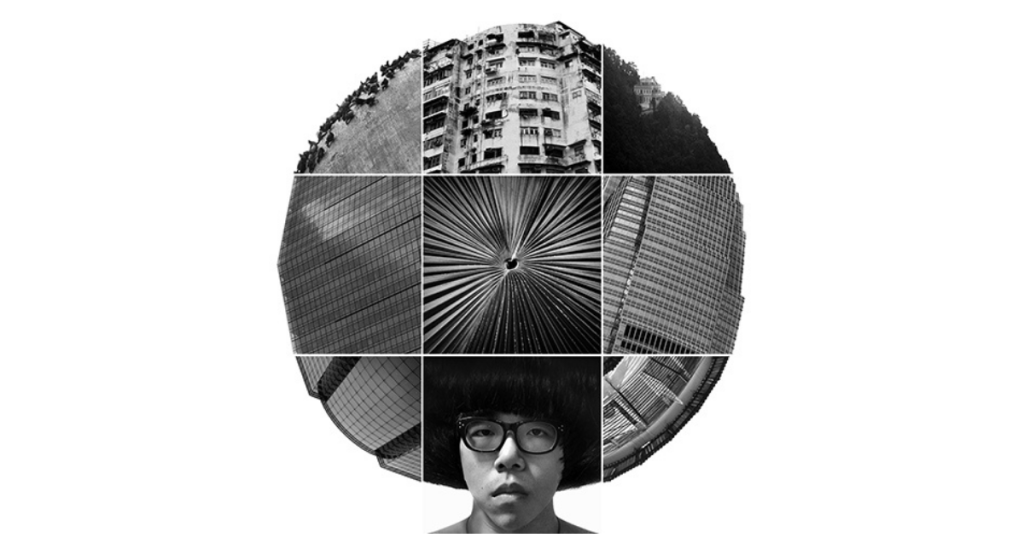 "The collages started as an exploration to create photographs that could work individually yet come together to form interesting compositions – this eventually developed into a style that I would adopt from time to time," the 28-year-old photographer smiles.
Inspired by street photographers in Hong Kong, Wei Jiang's works feature monochromatic visuals that are an aesthetic blend of graphic design and photography. The photographer is widely recognised for his creativity and has, over the years, created a series of works – including the Orhganic Collection he shot for FRANK by OCBC that features the different architectural details of M Hotel.
"I've been working with black and white photos for a long time," Wei Jiang recalls. "It was an initial move to leave colour out of a particular project – but I became hooked onto monochrome after finding how it can amplify textures and shapes. The style is also a reflection of my quiet personality," he laughs.
"There's a different feel to the subject when it's captured in black and white," Wei Jiang says, elaborating on the monochrome's complementary role in architectural photography. "When factors such as strong shadows and interesting architecture come into play, I feel that black and white images portray the shapes and contours best. The style can also shine a different light on a subject as compared to it being shot in colour."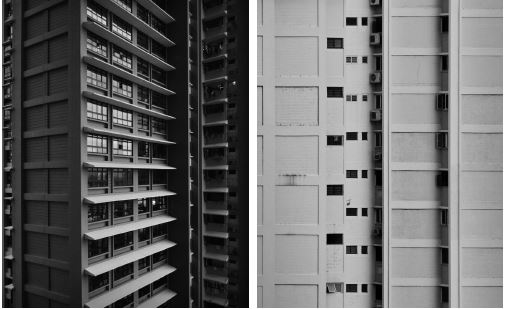 In capturing Singapore's architectural landscape, Wei Jiang has also explored and featured HDB estates. "I really like taking photographs of Clementi," Wei Jiang says. "The estate has a good mix of modern and old-school HDB architecture. Perhaps it's also because it was where I attended secondary school and was the first neighbourhood I photographed."
"I love the accessibility of HDB flats and how they provide photography vantage points. I also love the minimalism of slab blocks. Spaces like the common corridors are, to me, aesthetically pleasing."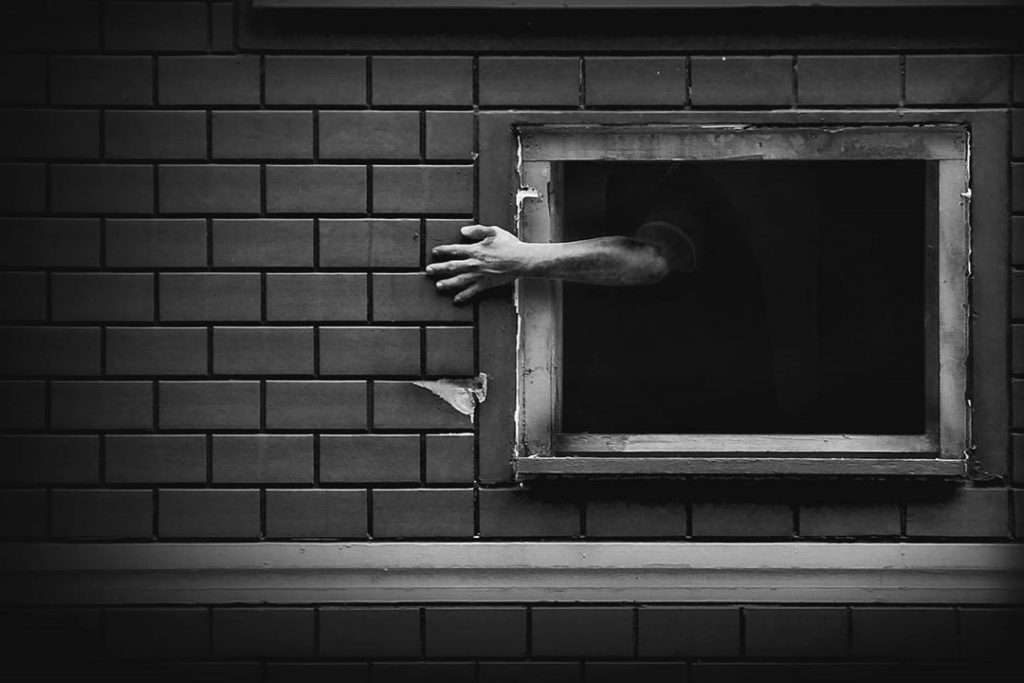 While Wei Jiang enjoys capturing architectural details on camera, he much prefers documenting residents and the happenings around them. "These quirky visuals were inspired by Edward Hopper's paintings. I was photographing happenings from the widows of my home and captured an air-con contractor drilling a hole near the windows while ensuring that no debris falls off – this is also my favourite photo."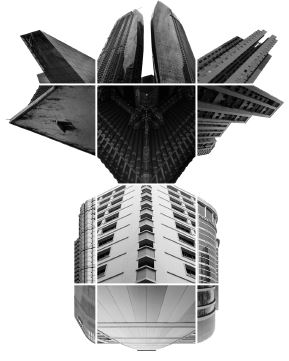 Conceptualising a collage begins with visualising shapes that can be formed within a grid, before sketching them out to get an idea of what the individual images will look like. "This is followed by a shoot and letting the architecture around me do its magic!" Depending on its complexity, completing a collage can take up to a week.
"Honestly, the most interesting estate could be the one you're in or right next to you. You might think you know the neighbourhood inside out but explore it thoroughly with your camera and you'll uncover the hidden gems you might have missed out!"
Inspired by Wei Jiang's works? To mark HDB's 60th anniversary this year, HDB and SPH have launched Shapes of Home, a photo contest that documents the transformation of public housing. Showcase your creativity and submit your entries featuring the architectural elements of HDB estates and/or the vibrancy of the heartland at shapesofhome.photonico.asia or post a photo on Instagram with the hashtag #ShapesofHome in the photo caption!
If you haven't heard, Wei Jiang had recently starred in the #ShapesOfHome photo challenge. Check out our Instagram to view the final shots or click here to see how the challenge went down!