Lighting plays a crucial role in your home. Besides illuminating various spaces, lighting also enhances the interior design while setting the mood and ambience of the room.
We've put together a handy guide to help you navigate the blinding (pun intended) range of different lighting ideas, designs and functions for the different spaces within your home!
Living Room
The living room is where you unwind after a long day at work, and ambient lighting can create a cosy, relaxed ambience that will help you achieve a state of zen. Ambient lighting comes in many forms – it can be recessed lights installed in the ceiling, track lighting, or even a pendant light that doubles up as a statement piece in the living room. Find out more about the different lighting fixtures here.
Kitchen
Lighting is vital to a fully functioning kitchen, and more than one type of light fixture is typically used. One of the more common lighting ideas is ceiling lights which brightly illuminate the space. Track lights and under-cabinet LED light strips are often installed as task lighting, to eliminate shadows cast by cabinets.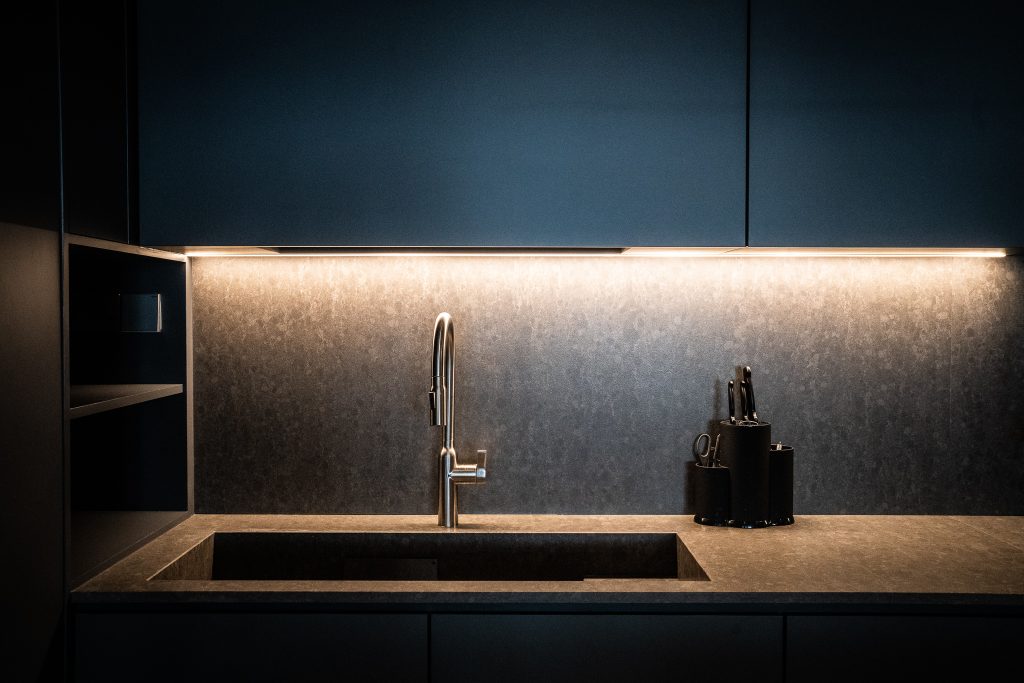 Dining Area
Just like the living room, dining rooms should be kept warm and cosy, yet bright enough to see the food on your plate! Pendant lights are commonly installed in the dining area – not only do they provide sufficient illumination, they also act as a bold visual element to the space. The best part? This lighting idea comes in an array of designs and styles so you are sure to find one to complement your flat's aesthetics.
Bedroom
Brainstorming for lighting ideas for the bedroom can be complicated as we require a range of light intensities for different activities. For example, dim lighting before bedtime, bright lighting when dressing or putting on makeup, and warm lighting for light reading. The trick to a well-lit bedroom? Layered lighting which seamlessly combines the various types of light required.
Popular bedroom lighting ideas include ceiling and pendant lights that are adjustable in terms of light intensity, as well as cove lights. Task lighting such as bedside or dresser lamps can also be added for a more comfortable experience.
Home Office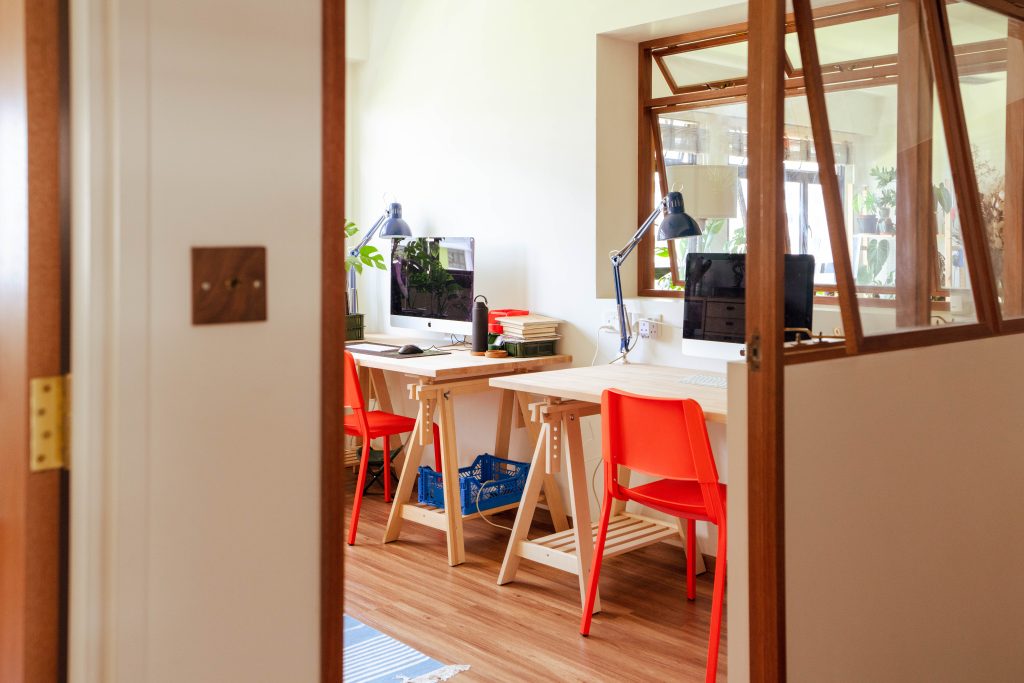 Nothing beats natural light streaming in from the windows to the study, but we think that ceiling lights and table lamps are good to have just in case the study room gets too dark. Ceiling lights instantly brighten up the room, while table lamps are useful when working on specific tasks such as writing or working on your laptop.
Bathroom
Bathrooms usually have one or at most two light fixtures installed, with ceiling or recessed lights being the most common. If you prefer lights with a softer glow, consider cove lighting which hides lights behind mirrors, shelves, or false ceilings.
With a better understanding of the different lighting ideas, you can design and plan the lights for every space within your dream home. If you have any novel light fixtures in your home, tag us on Instagram @MyNiceHome – we'd love to see them!
In the midst of renovating your home? Check out our renovation guide or refer to more reads on interior inspiration.